When Collishop asked me last week to test the Philips Airfryer XXL I immediately agreed.
We threw away our regular frying pan months ago, because in the end it wasn't being used that much anymore.
The fat/oil, the smell of it all, the cleaning…. all these things made us go… well just get rid of it.
The promise of frying with no (or with very little) fat did appeal to me (you know me, love to eat, but struggling with my weight all the time…) and with the holidays and all the parties coming up, I thought it was a great idea to testdrive this machine and see if it would fit into our family life.
I tried out several things last Sunday (as it was snowing outside there was plenty of time to do so) which I will now share with you all here on the blog today.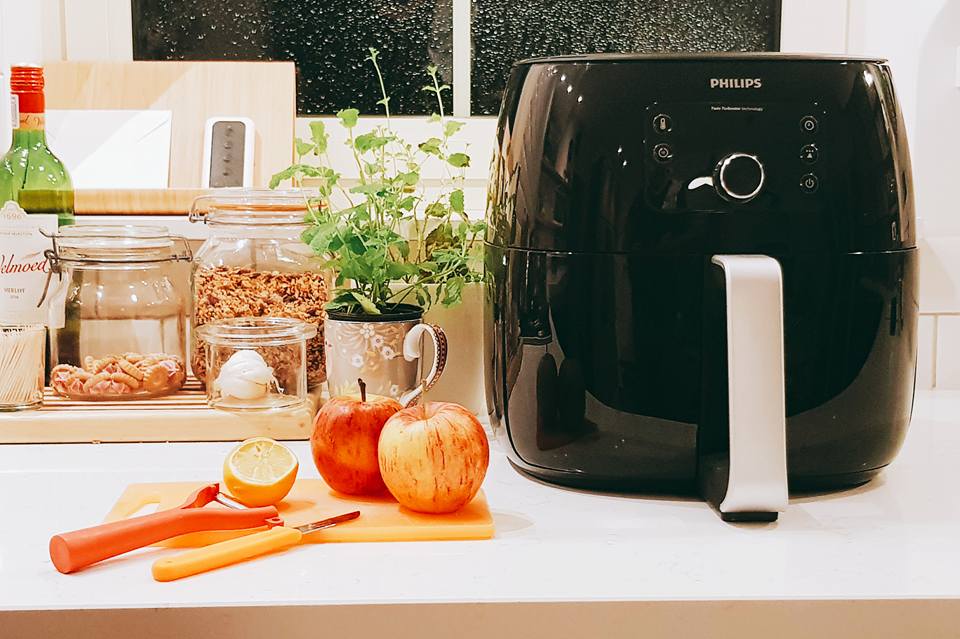 The machine is definitely easy to use (short manual, just what I like) and came in black – perfect match with our kitchen – so we were off to a good start. 😉 There is also a nice little recipe book included, so you can start straight away.
First, I tried to find out how it would bake (of course).
 I created these cute little puff pastry stars, filled with apples, cranberries (it's almost Xmas, one needs cranberries in one's life) and cinnamon.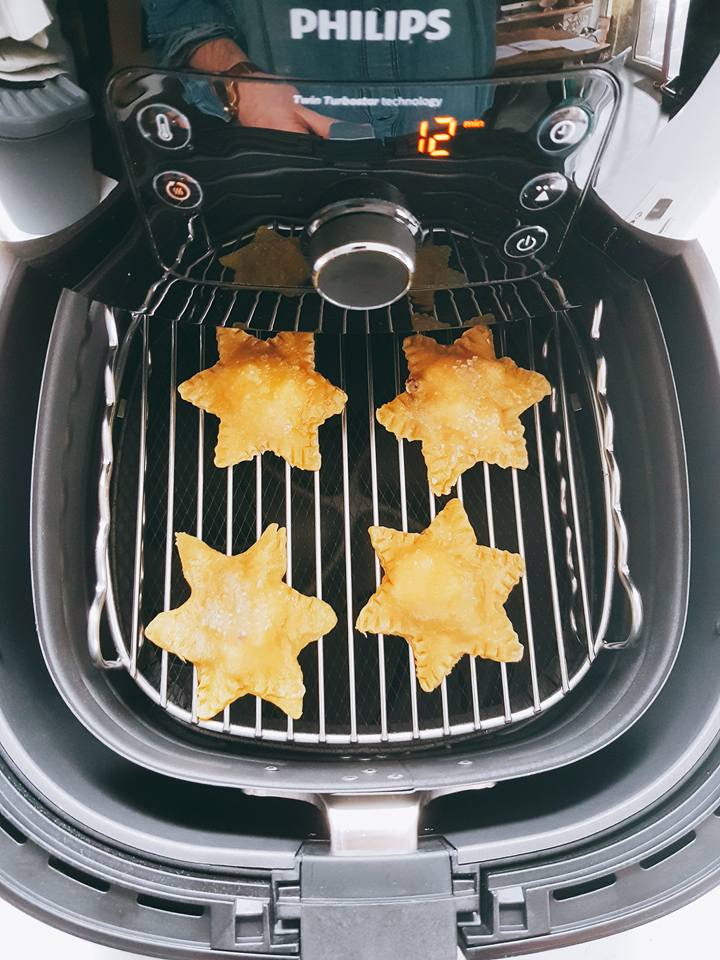 They came out superbe! (12 minutes at 180 degrees)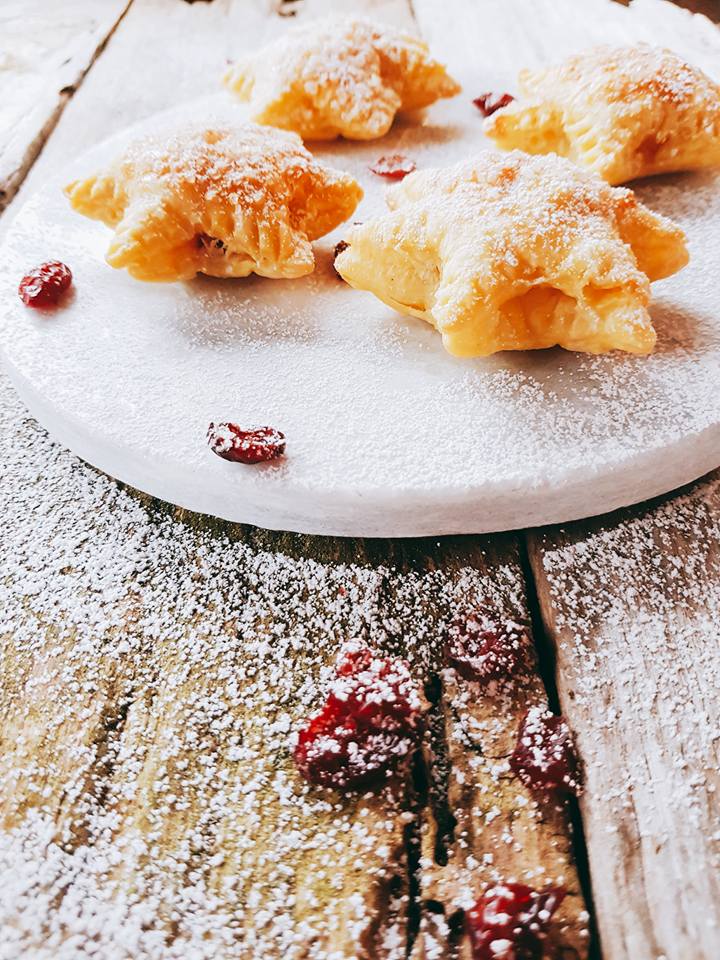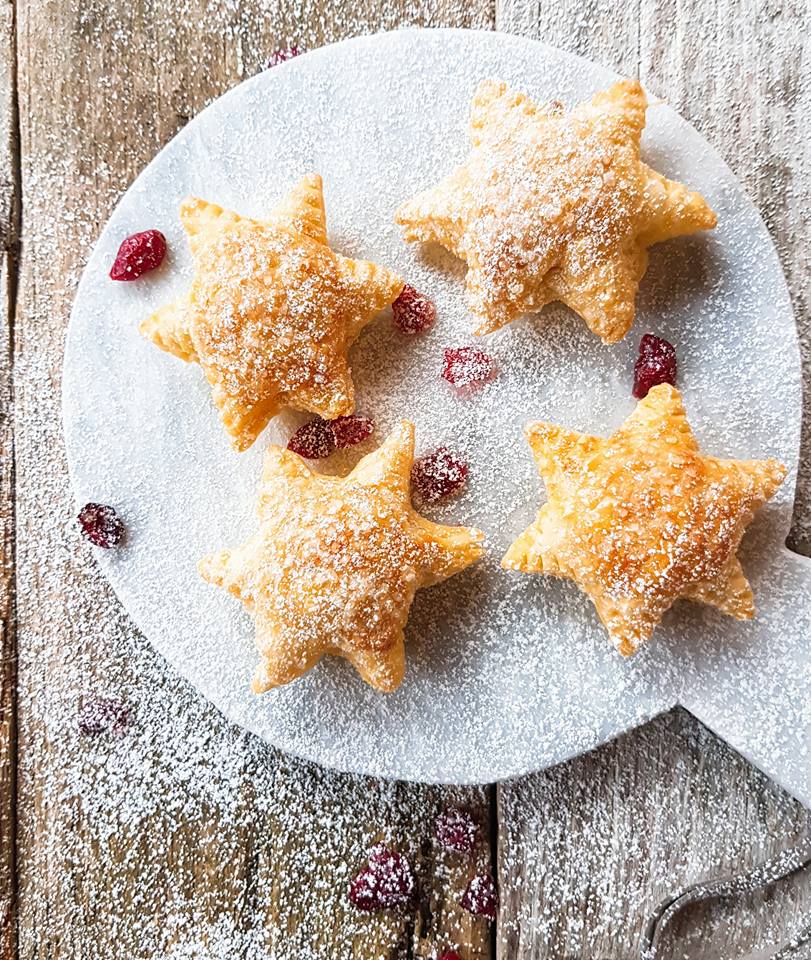 With all the Xmas and new year's parties coming up, I wanted to find out how the Airfryer XXL would deal with what we call 'frituursnacks'. Our kids' favourites are these little shrimp balls, so I bought these.
Again, very please with the result, they maybe didn't turn out a lovely brown colour, but they were crunchy on the outside and nice and hot on the inside!
Sweet potato fries are on our weekly menu here a lot. Both my wife and me ànd our kids absolutely loooove them! We normally bake them in the oven, so naturally I was very curious to see how they would taste coming out of the Airfryer.
Before putting them in, I tossed the slices around in a mixture of cumin, paprika and salt and they came out really nice! They maybe did feel a bit more 'dry' then coming out of the oven , but of course before going into the oven, I usually sprinkle them with olive oil, which I didn't do here (you could btw).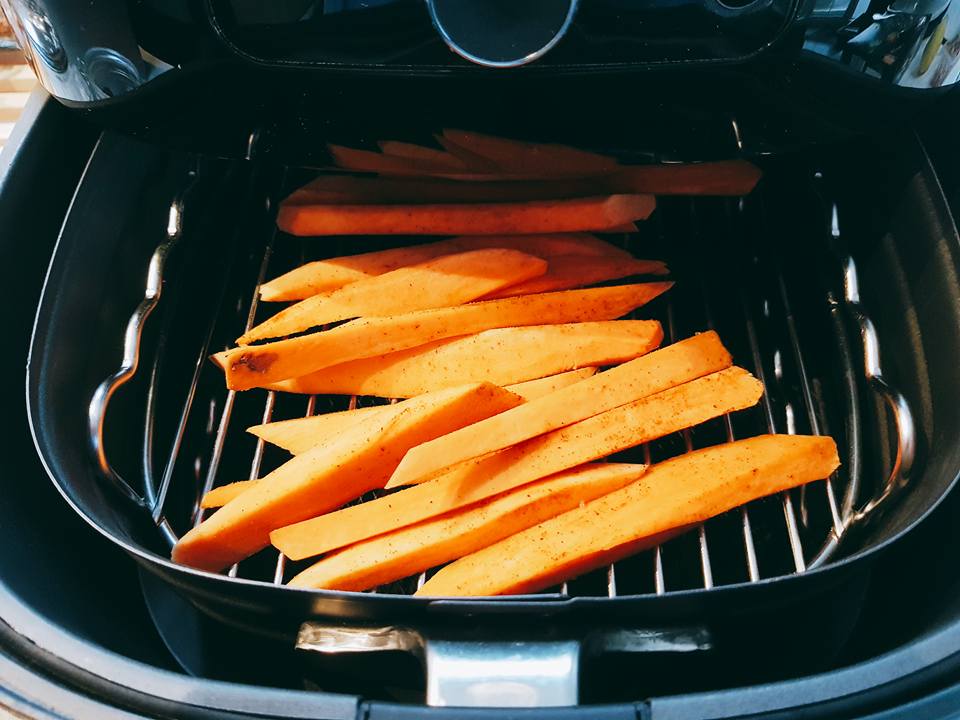 I whipped up some yummy avocado mayo (recipe can be found here) to go with the fries.
Honestly, if you haven't tried this combo, you are missing out on something! My kids asked for…more!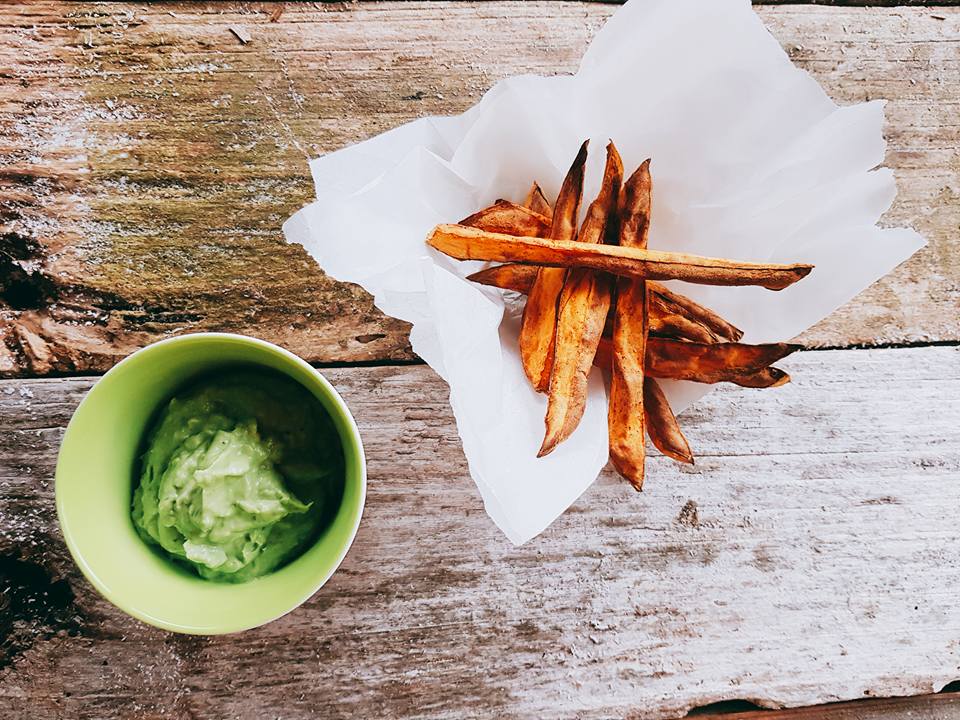 For dinner, I wanted to cook some nice salmon. The Airfryer XXL basket just fitted the four pieces I needed.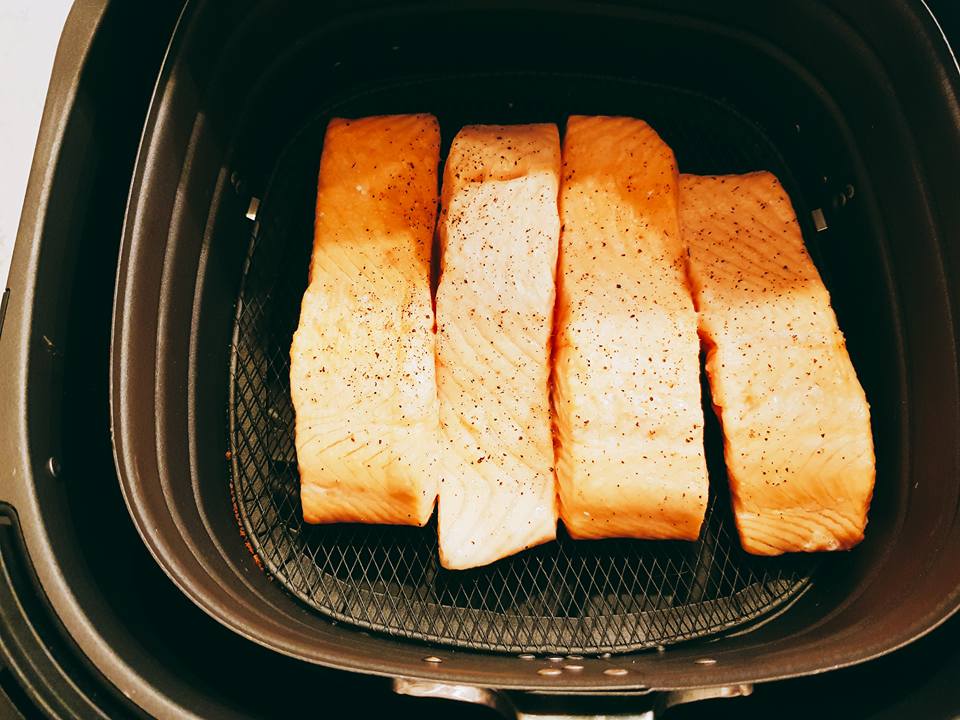 I rubbed the net with some olice oil before starting the process. I have to say, after only 8 minutes, these pieces came out really, really juicy! I served them with a lovely quinoa and bulgur mix and a salad.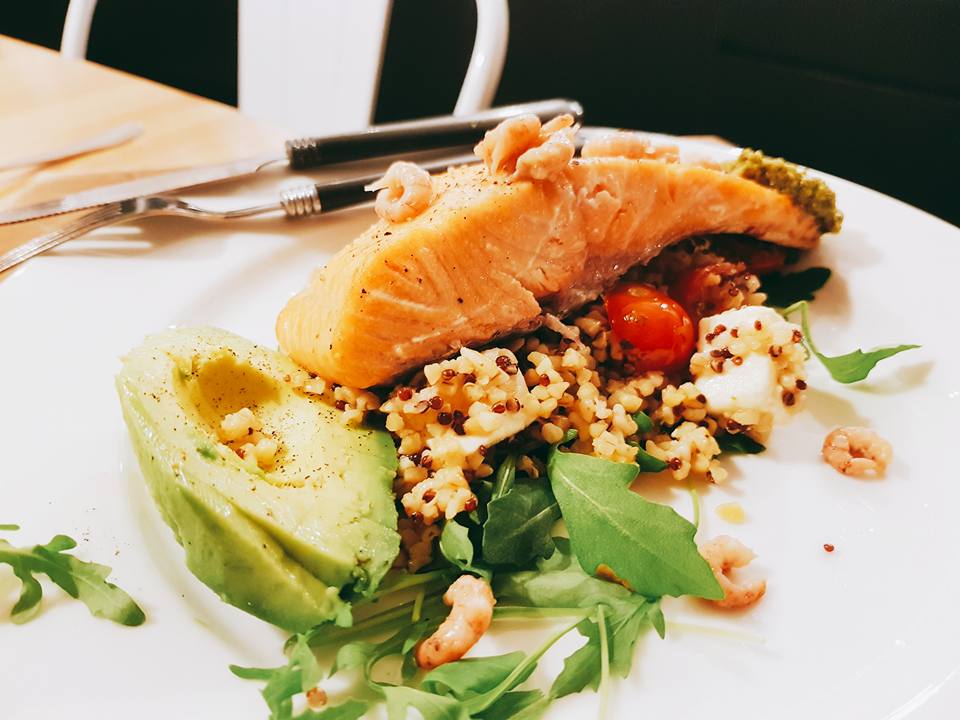 Last thing I tried was a healthy late night snack… dried apple crisps (while the misses was eating her regular crisps, hm hm…) Super easy to make, just slice the apples thinly, sprinkle with some lemon juice and after 20 minutes (5 minutes at 180 degrees and 15 minutes at 120) they came out all crunchy and wrinkly and had that lovely caramelized flavour.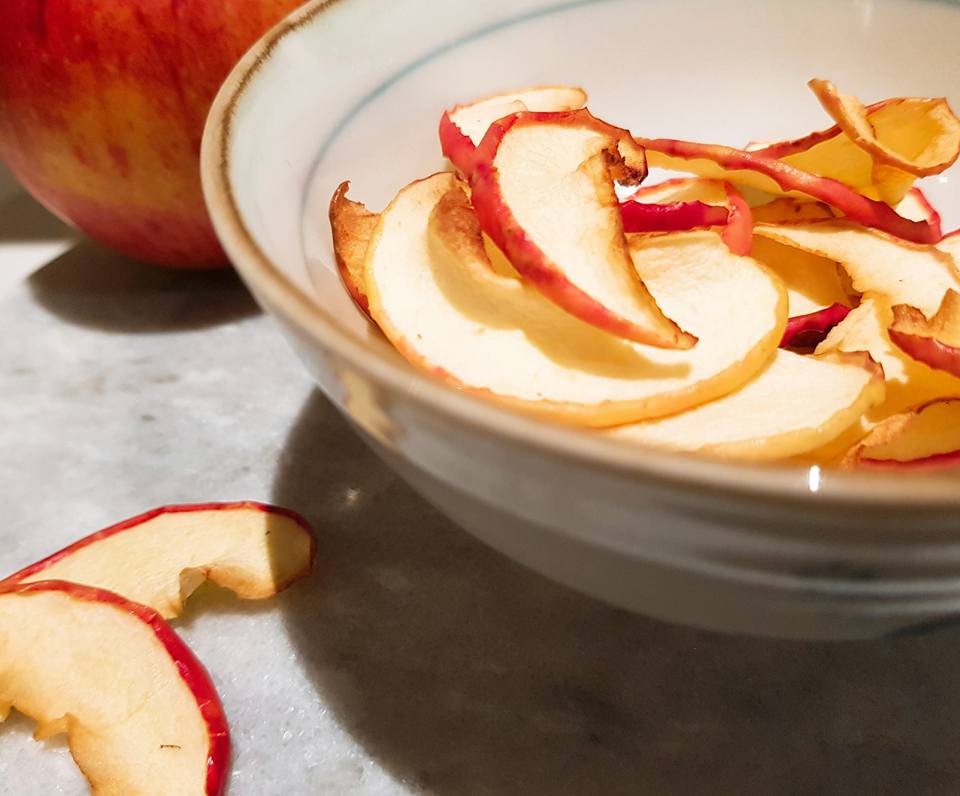 So, what are the positive points :
no or hardly any oil needed
easy to use
multifunctional (the things it can do, omg!)
loved that it can keep your food warm for up to 30 minutes
almost no smell
super-easy to clean (in the dishwasher or just rinse under the tap) = big bonus!
Things to consider:
it does make some noise, not that it bothered me that much, but still
if you have a bigger family like ours, definitely go for the XXL-version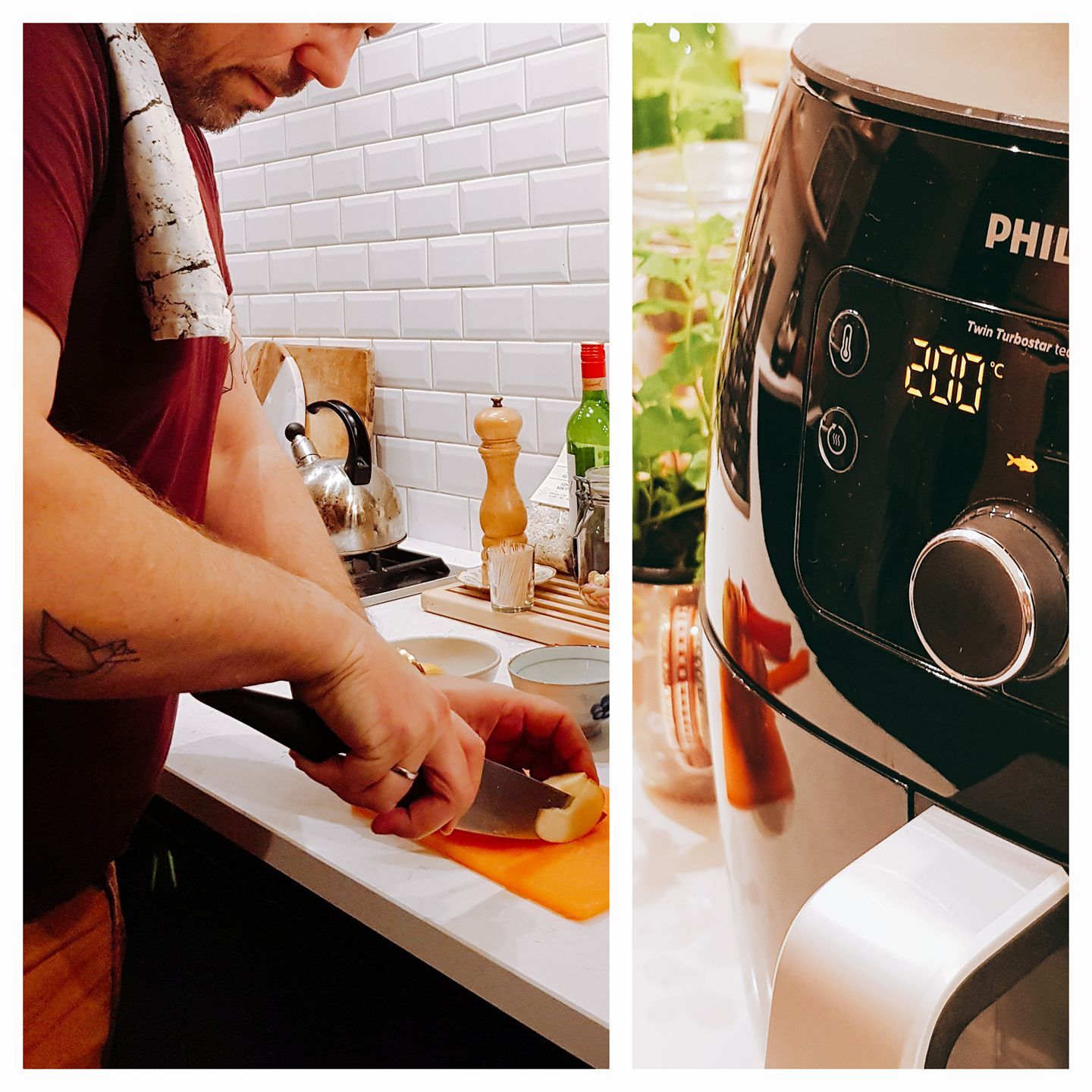 All in all, I was pleasantly surprised with the Airfryer and the things it can do and I can't wait to try out many more recipes!
Baking times are sometimes a bit of trial and error, but you quickly get the hang of it.
Will I cook, fry and bake everything from now on in the Airfryer? No, I won't, because sometimes I like my cakes to be big and… well, just big ;), but I DO think it's a welcome addition to our family kitchen!
It will definitely be on MY Christmas list!
Thx Collishop!