This easy and quick, lukewarm pasta salad is definitely one of my favourites.
It is colourful, fresh and so easy to put together! Ideal if you have little time on a summer evening.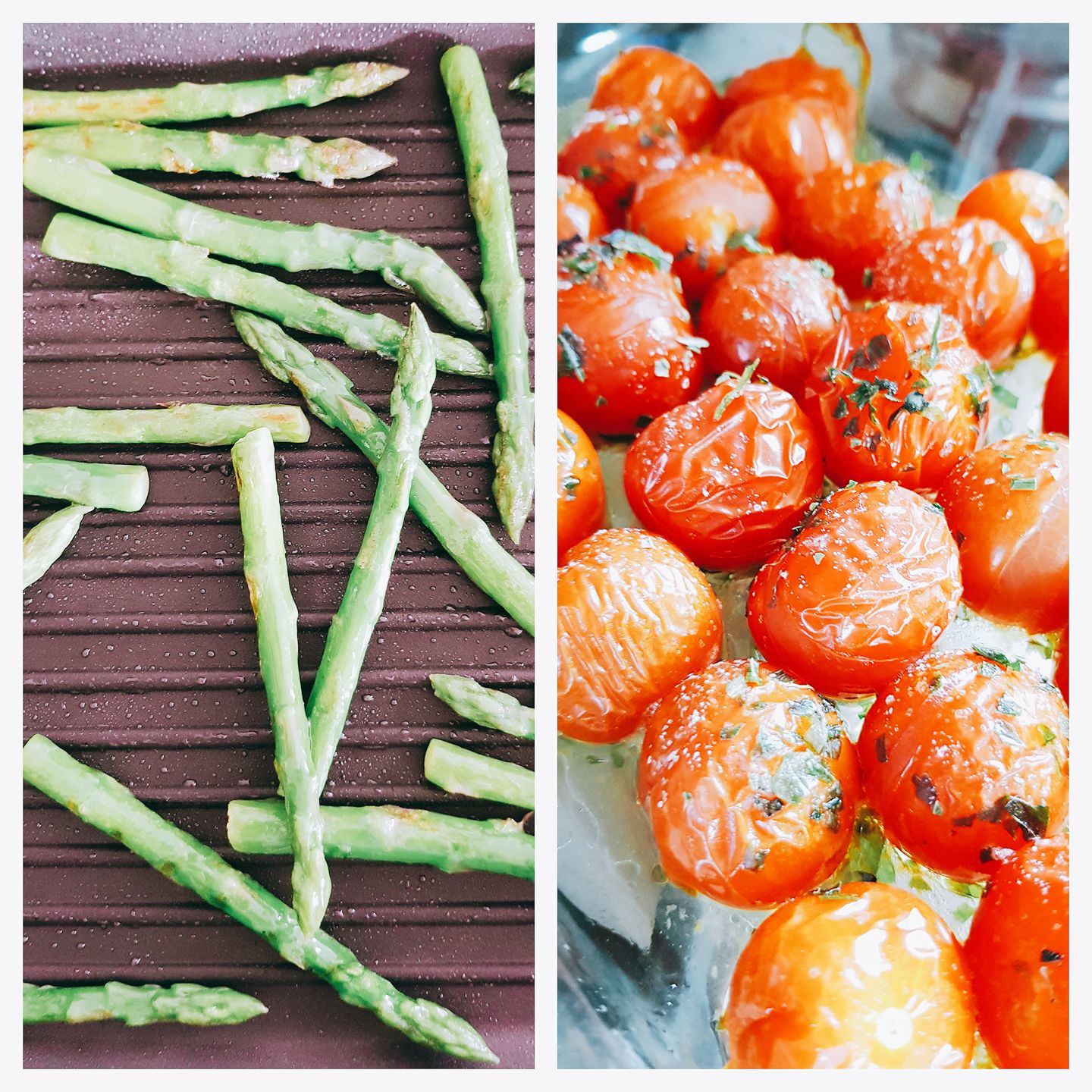 What you need: some rocket leaves, 500 gr penne (serves 4 or 5), Parma ham, one courgette, some green asparagus, cherry tomatoes, one avocado (I put this on everything! ;-)), some mixed-nuts, fresh basil, pomegranate seeds and mozzarella. But the good thing is, you can basically leave out or add anything that you do or do not fancy.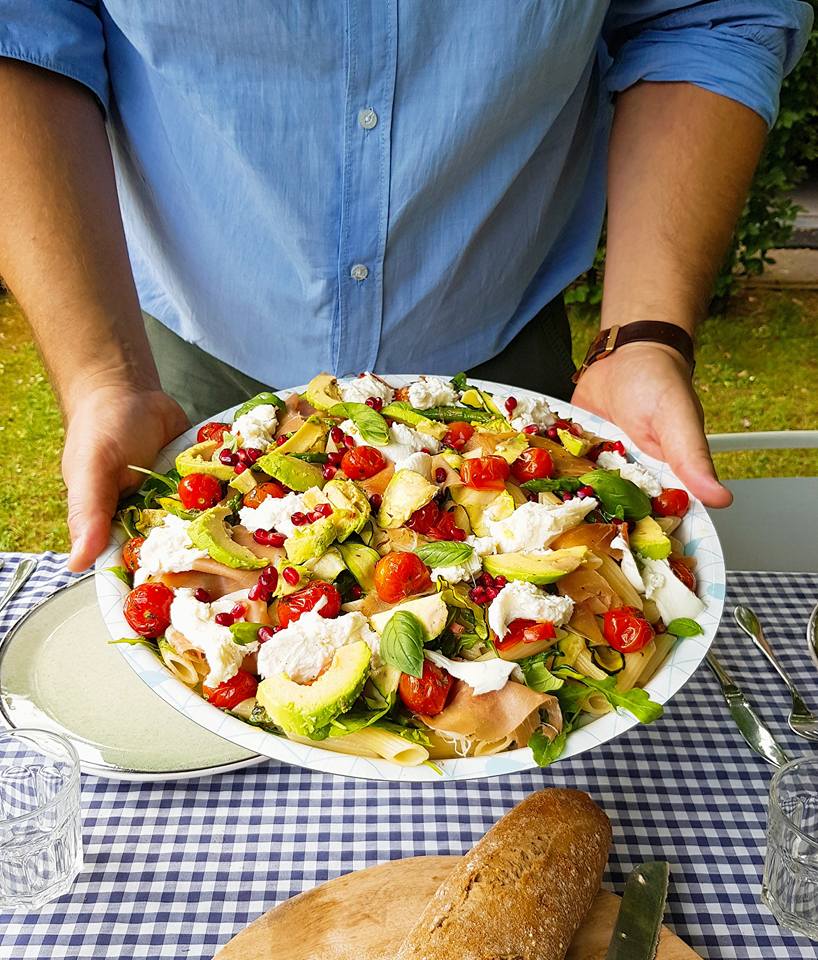 Start by boiling the penne and let it cool down slightly. In the meantime you parboil the asparagus and then roast them. Slice the courgette thinly and also roast. I normally use a frying pan to roast the veggies, unless you have the bbq on and then you can use the fire from that for an even better flavour!
The tomatoes, I usually put in the oven with some olive oil, salt and some oregano, because I really love how they come out, all juicy and wrinkly.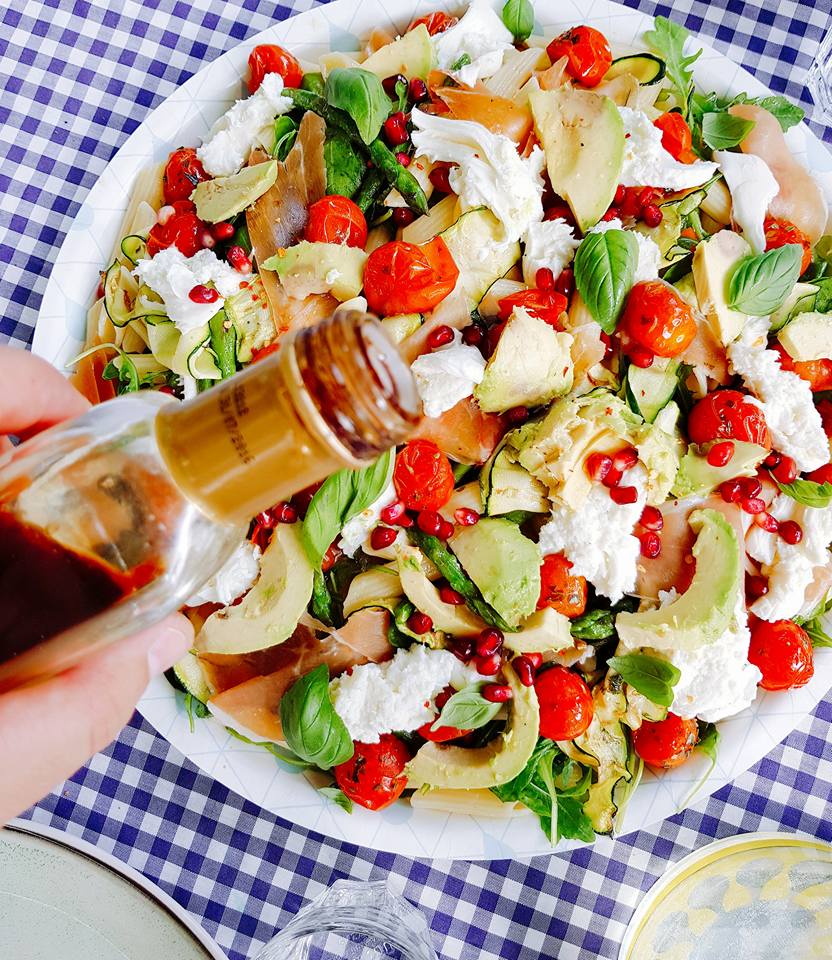 These are basically the only things you need to do before you are ready to assemble your salad. You simply toss everything together on a big plate, starting with the rocket leaves and the penne and finishing with the avocado, the nuts, pomegranate seeds and the mozarella which you simply tear up into big chunks. Season and drizzle some balsamic vinegar on top for extra flavour and yumminess.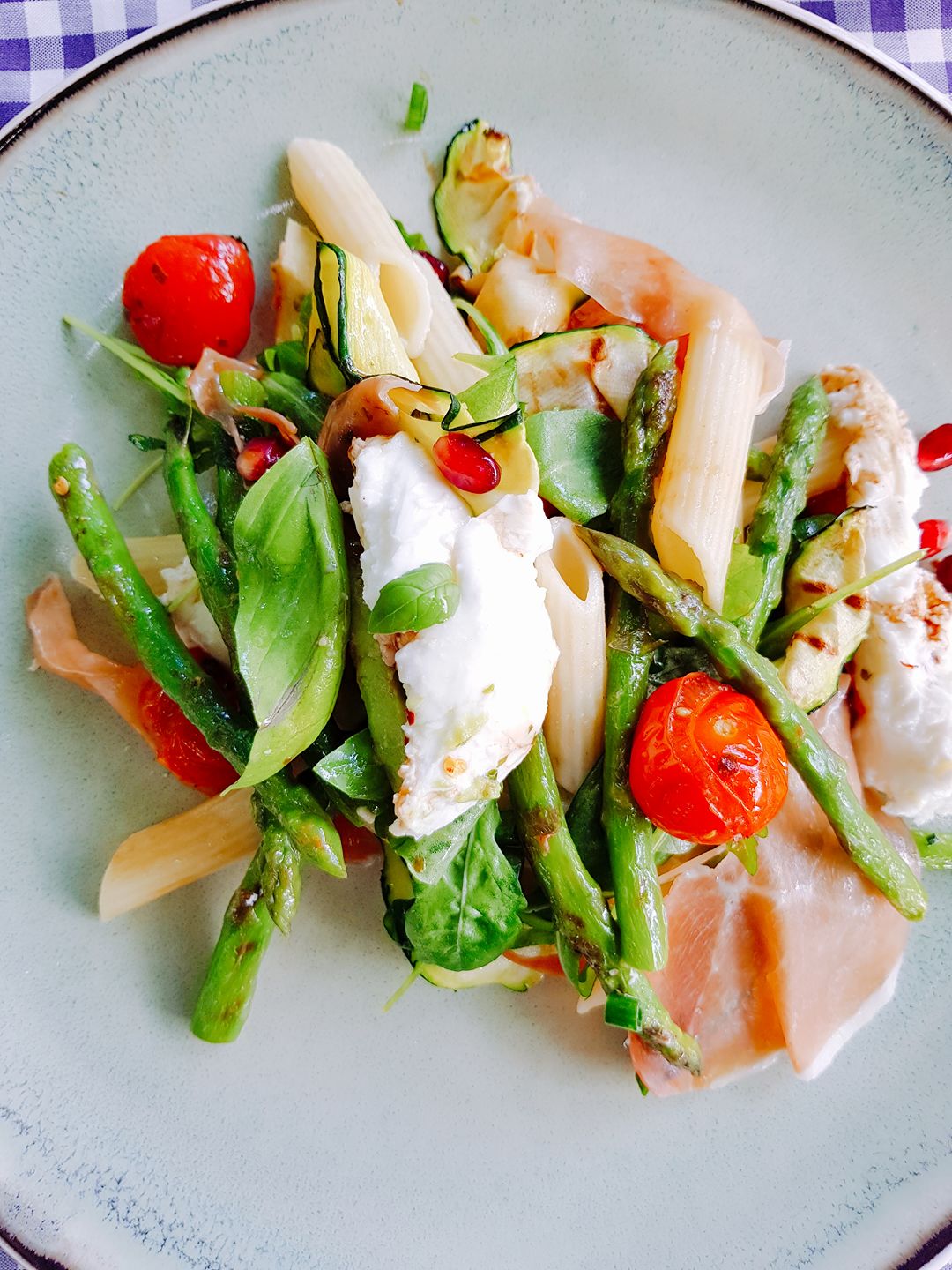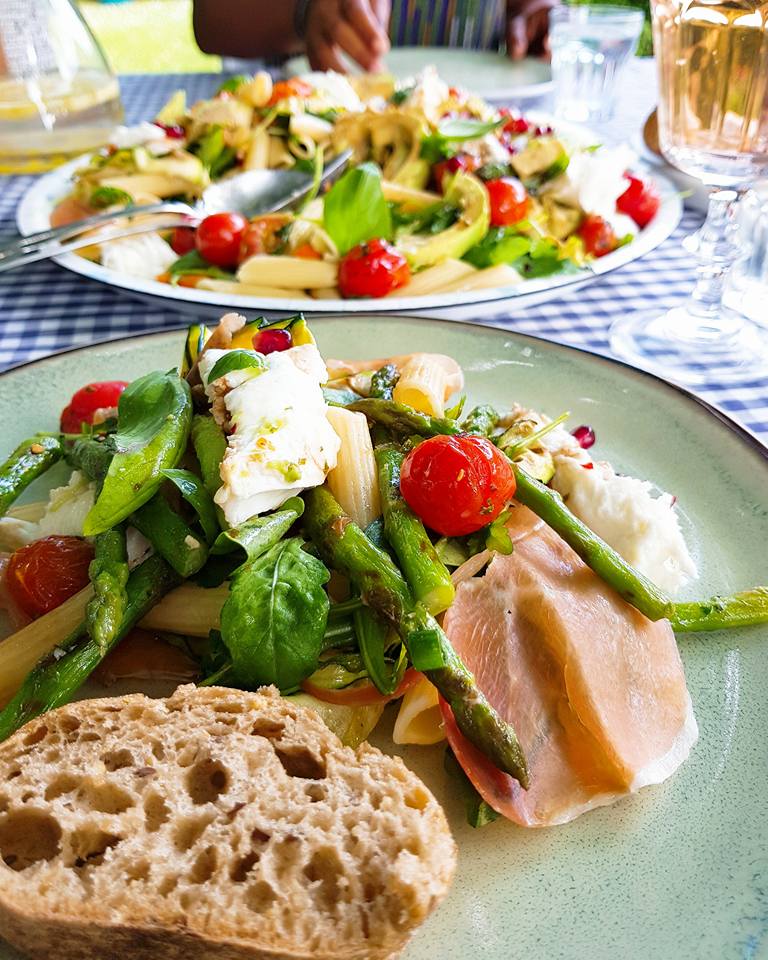 Bon appetit!