Looking for a fun, easy ànd quick lunch recipe? Then this might just be the thing for you.
I came across these fish tacos in the latest issue of Allerhande, the magazine from AH, and tweeked it a bit.
It looked so easy to make and I thought my kids would love it!
And they did. 😉
You start by heating up the pre-baked fish (I used two packets of 'kibbeling', which is coated white fish, bought at Albert Heijn België) in a 200 degrees oven for about ten minutes.
The last two minutes, I also put the taco shells in the oven (the crispy ones). You just spread them out on a baking tray, lined with baking paper.
Then it's time to start filling your tacos.
You first put some salad leaves at the bottom. Then you put some pieces of the fish on top of that.
Add some chopped baby tomatoes, some avocado slices (yes, I know, I put it in and on everything!!).
Sprinkle some finely chopped spring onions all over and finish with a good drizzle of sweet Thai sauce.
Garnish with some fresh lime that you can squeeze over your taco just before you take…
that first delicious bite… 😉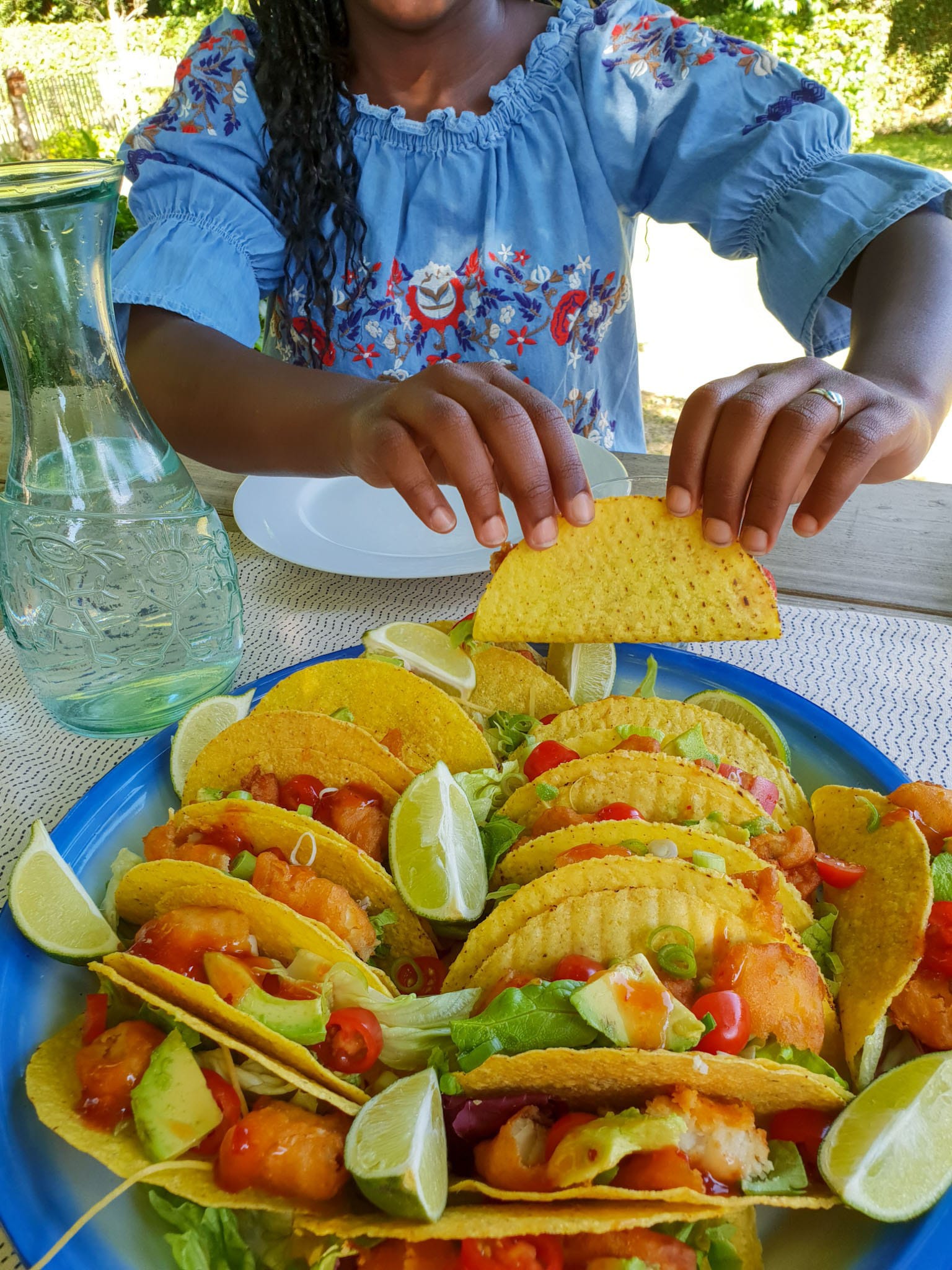 Enjoy!