I love presents, getting them, but of course especially… giving them (honestly)!
For this year's holidays, I teamed up with Collishop to create "My perfect cosy moment" and to possibly inspire you with some last-minute gift ideas.
Being a foodblogger and all, I immediately dived into the kitchen section of the Collishop-website.
My perfect cosy moment has to have a few ingredients in it:  my loved ones and… food. (of course)
Nothing nicer than a quiet (well, quiet it never is with three teenage kids in the house) little moment with the family in these dark days before Christmas, coming together, talking and enjoying some nice food such as… a pancake pie or some delicious blueberry waffles (recipe at the bottom)!
Since I was in need of a new pancake pan, my first choice was made straight away! The model I chose did the job perfectly!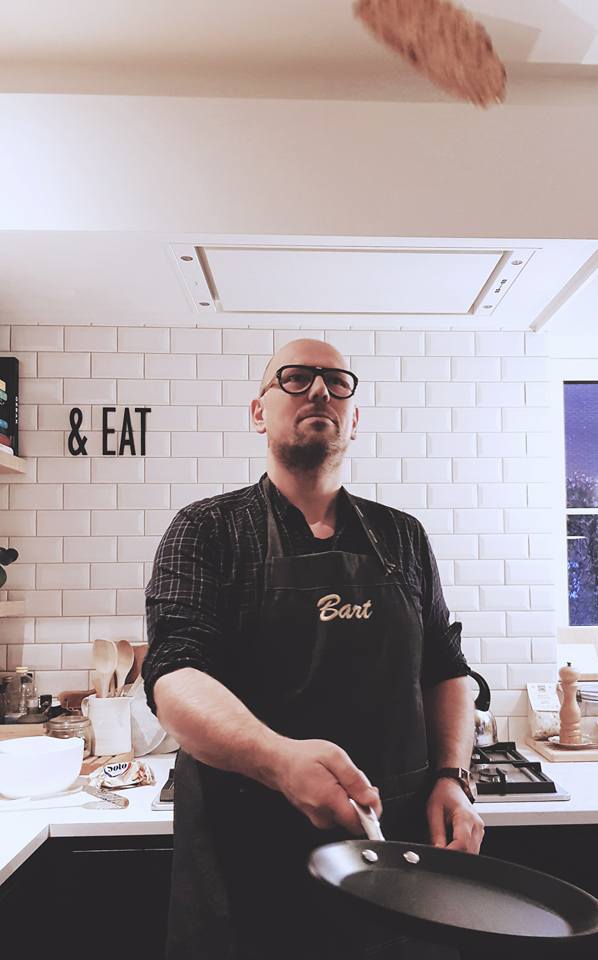 I filled the pancake pie with delicious homemade strawberry jam and fresh strawberries and topped it with fruit, lemon juice and a drizzle of honey.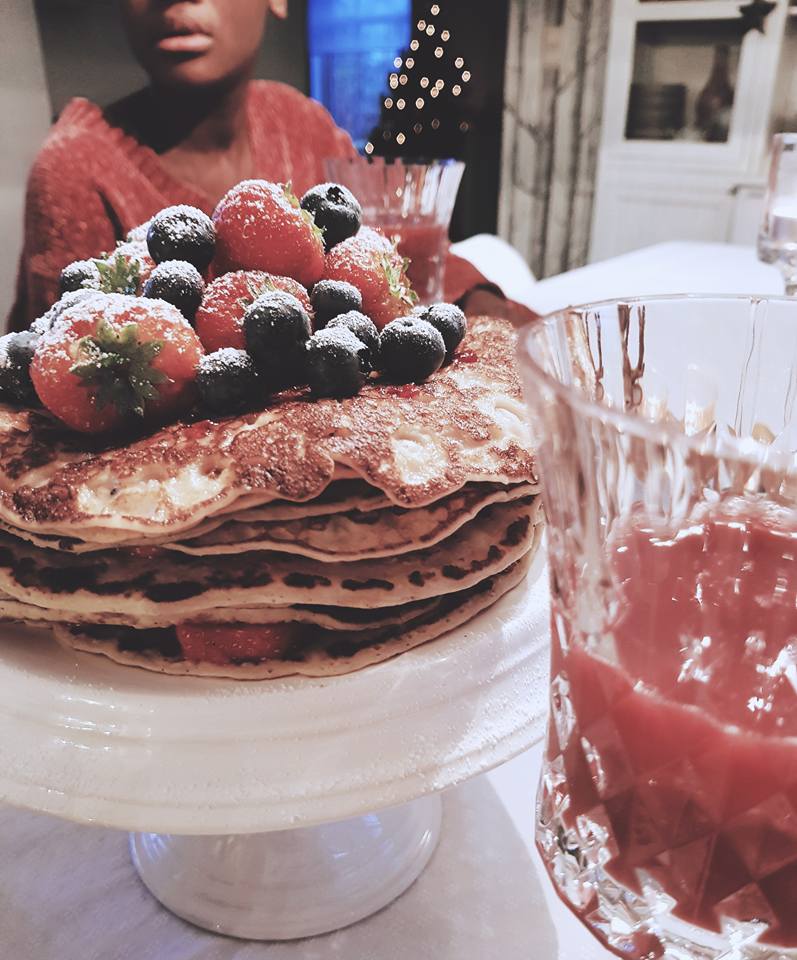 My new stylish black plates make a wonderful addition to my collection and match perfectly
with the lovely vintage copper cutlery.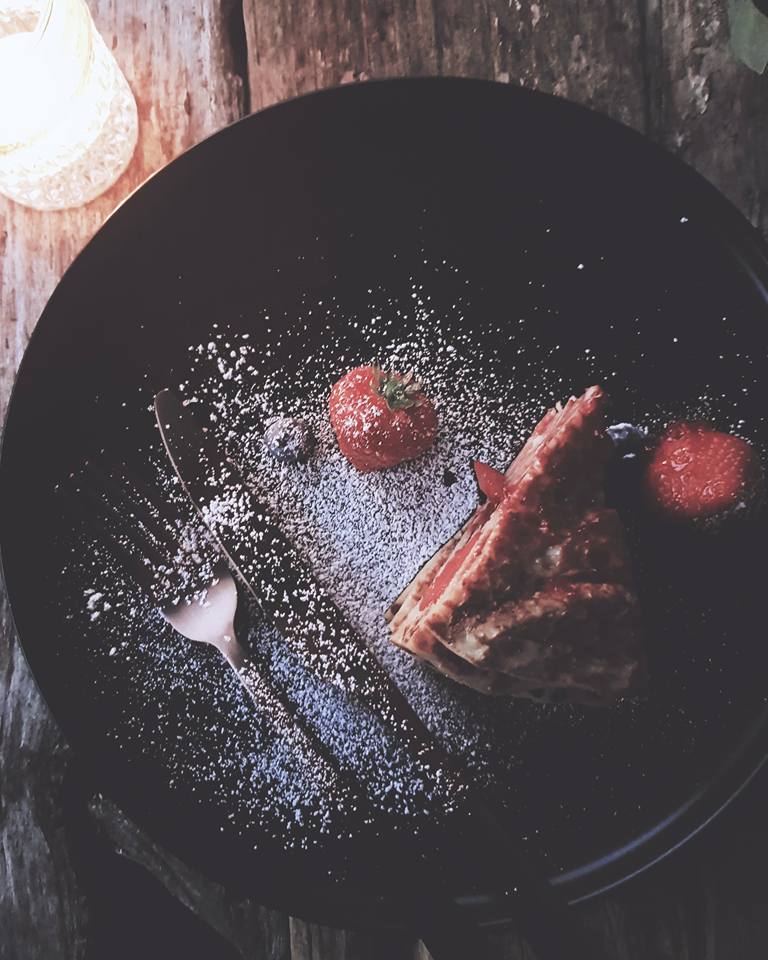 I absolutely fell in love with these wineglasses too.
Soo sparkly and festive!
And finally, my new black Le Creuset kettle makes me happy just by looking at it. Does that make any sense? 😉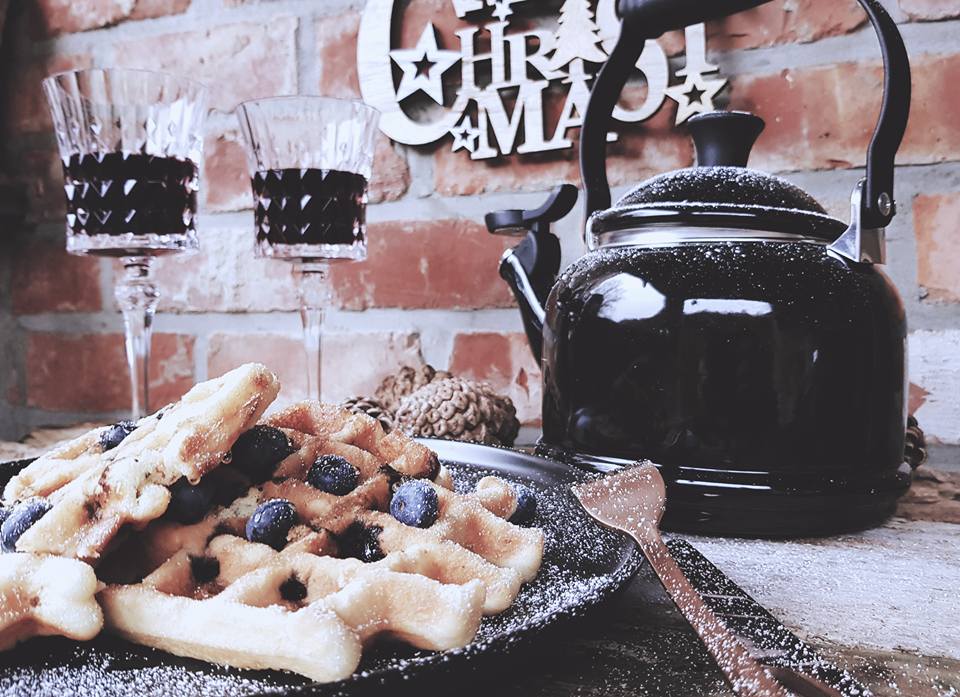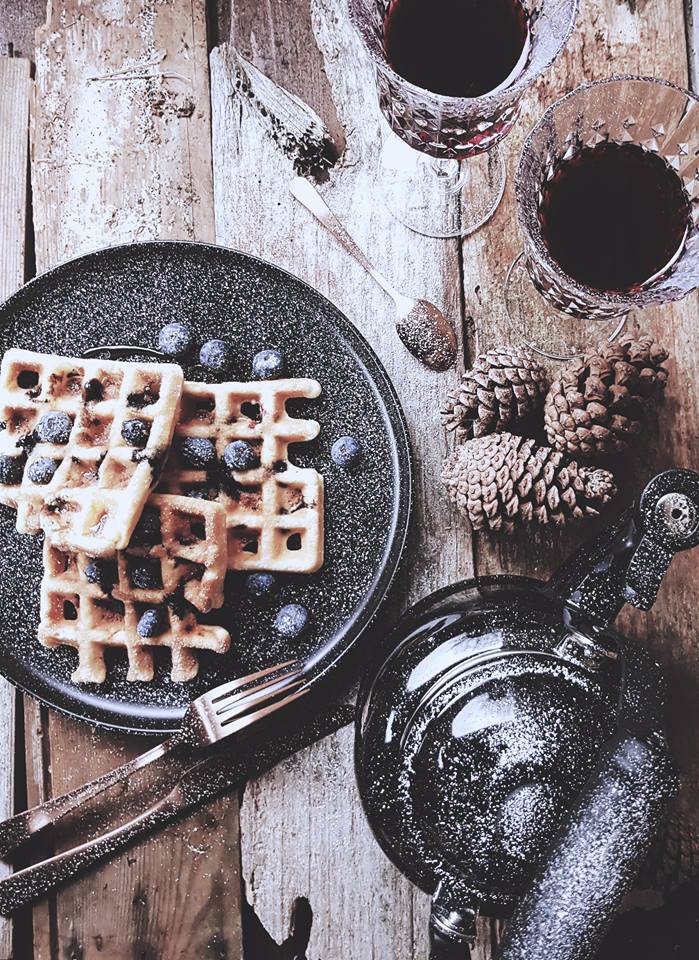 This recipe for blueberry waffles is so easy and they are a such joy to eat!
Mix 120gr of sugar, one small packet of vanilla sugar together with 150 gr of melted butter. Add the 2 eggs one by one.
Pour in 250ml of milk (not all at once). Then sift in one tablespoon of baking powder, 275gr of self-raising flour and a pinch of salt.
Let it all rest for about 20 minutes.
Add some blueberries to the dough and carefully spoon through and that's it!
Grease your waffle maker each time before putting in a new spoonful of dough.
I was able to make 11 good-sized waffles with this.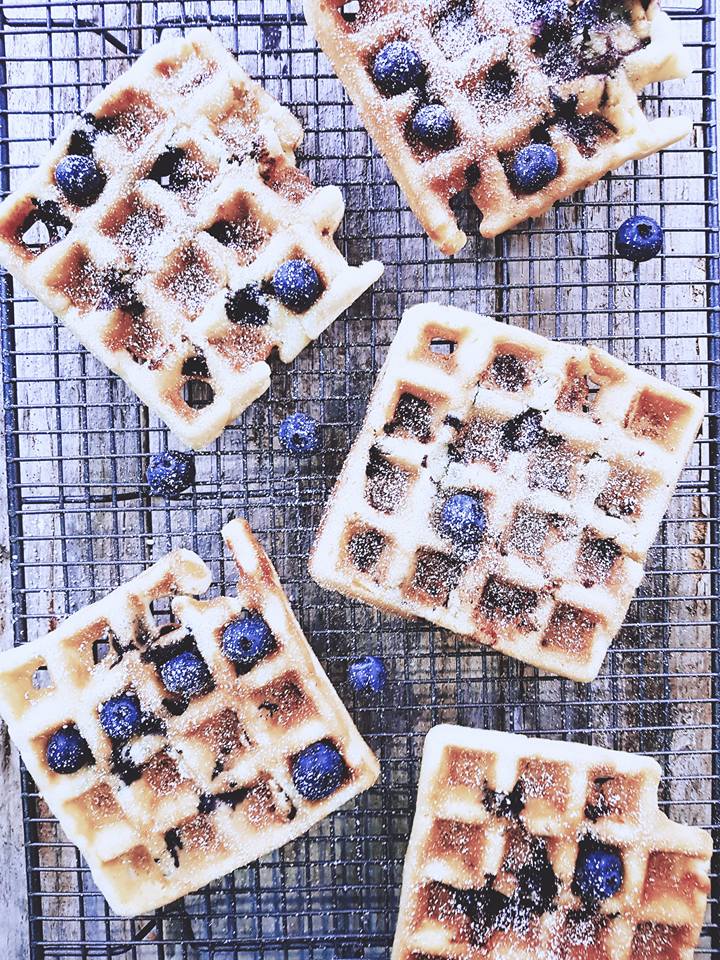 All items mentioned above are sold on the Collishop-website. Super-easy to order. Have them delivered to your house or pick them up at your nearest Colruyt, Dreamland, Collishop or Okay-store.
Thank you so much Collishop for getting my holiday season off to an amazing start!