Christmas might still be far away for some, for others it is already time to start thinking about their Christmas or New Year's menu.
In Roeckie's World, Christmas is already around the corner and it's all about desserts, hey, what did you expect? 😉
That's why I want to share with you three of my favourite desserts that will make your guests go waaauuw!
A Tiramisu Trifle, a Black Forest Fool and Cinnamon Pear Meringue Pie.
Not my own recipes, but throughout the years I kind of added my own touches.
You might have seen the article in Weekend Knack.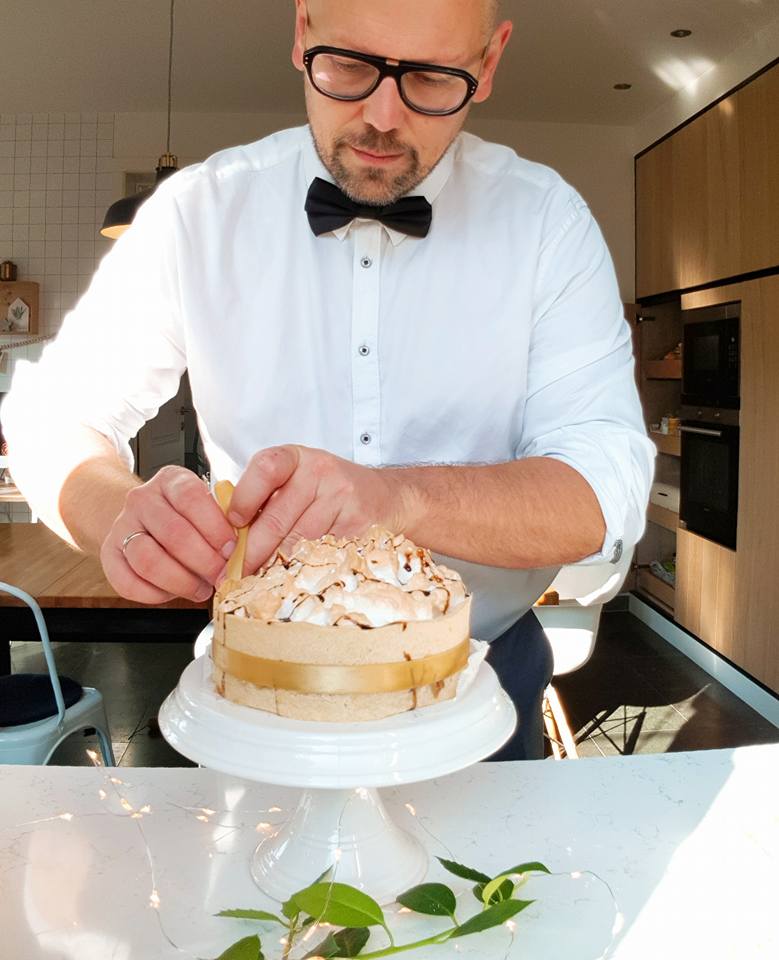 Let's start off with the trifle. So easy to make and the result is a real showstopper!
What you need (serves 10): 500 ml of cream, some instant coffee, 3 tablespoons of sugar, a splash of coffee liqueur, 250 gr of mascarpone, about 18 biscuits ('lange vingers'), about 24 mini-chocolate round éclairs, some cocoapowder.
Start by whisking the cream together with two teaspoons of instant coffee and the sugar. Mix the mascarpone together with the coffee liqueur and spoon it through your whipped cream.  Make some hot instant coffee and pour it onto a small plate.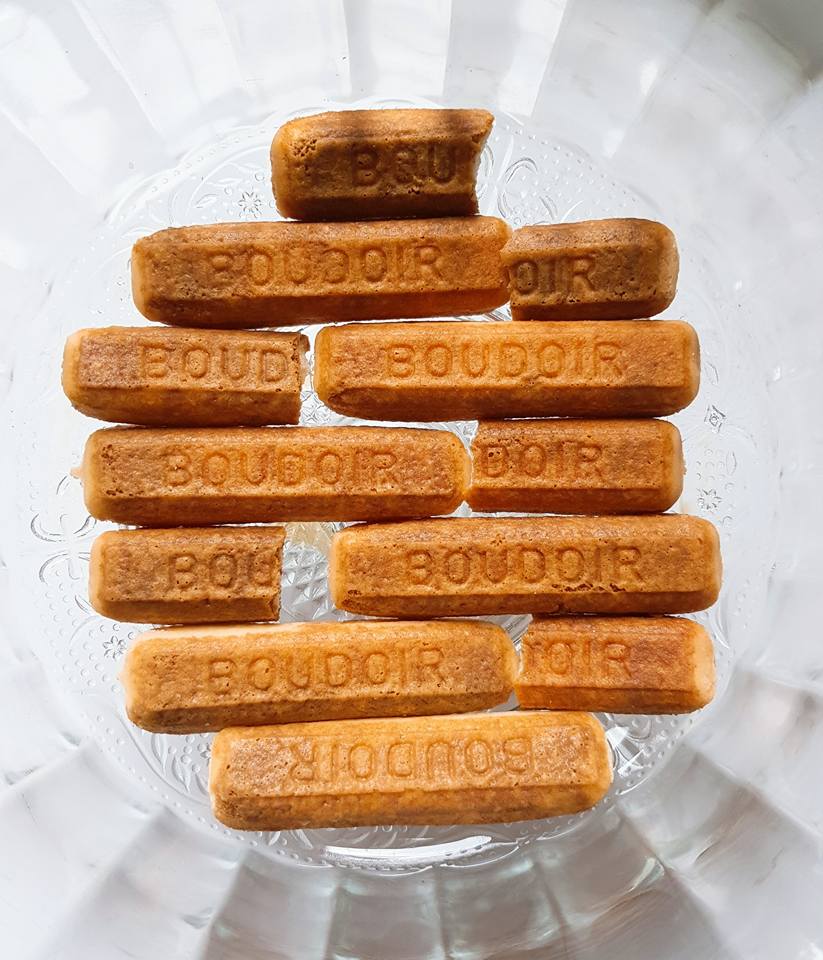 Roll some of the biscuits through the coffee and put them on the bottom of a glass serving bowl. Now add some of the mascarpone and cream mixture and make sure to cover all the biscuits. Then you take some of the round éclairs and carefully position them round the edge of the bowl. You then again dip some of the biscuits into the coffee and put them in the middle of the éclairs. Cover again with the cream and mascarpone mixture.
To finish, I put some more mini-éclairs on top.
If you use a bigger bowl, you can certainly add more layers!!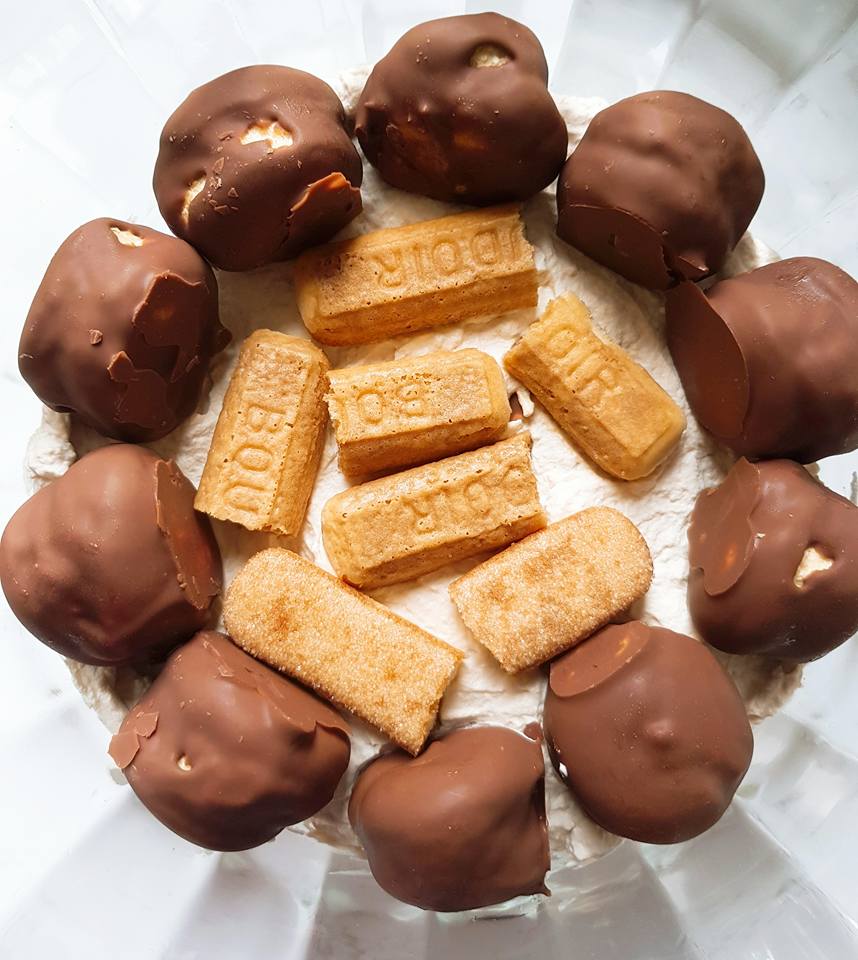 Let it all set in the fridge for at least an hour. Just before serving you sprinkle some cocoa powder on top.
I'll tell you: your guest will go crazy for this Tiramisu-Trifle!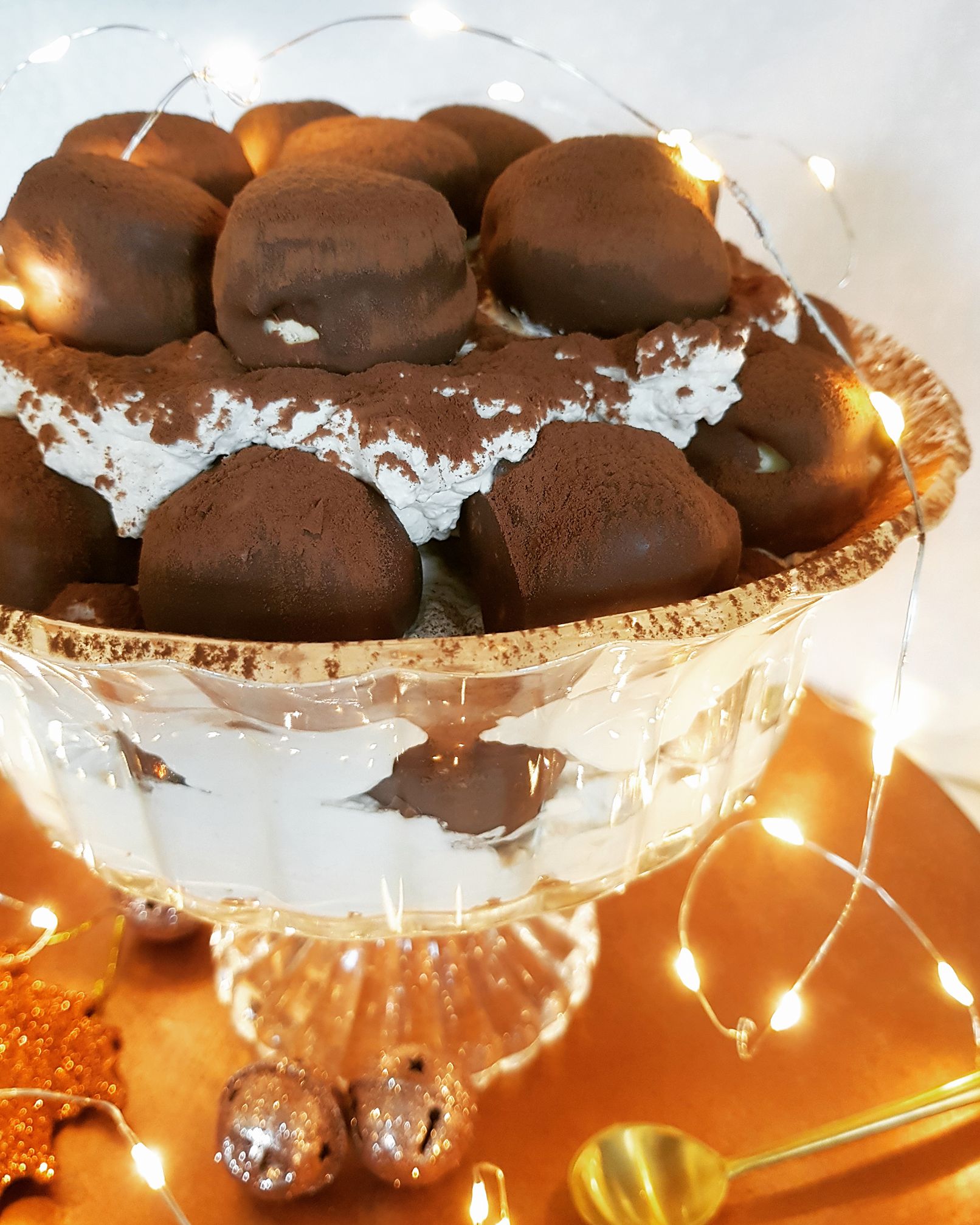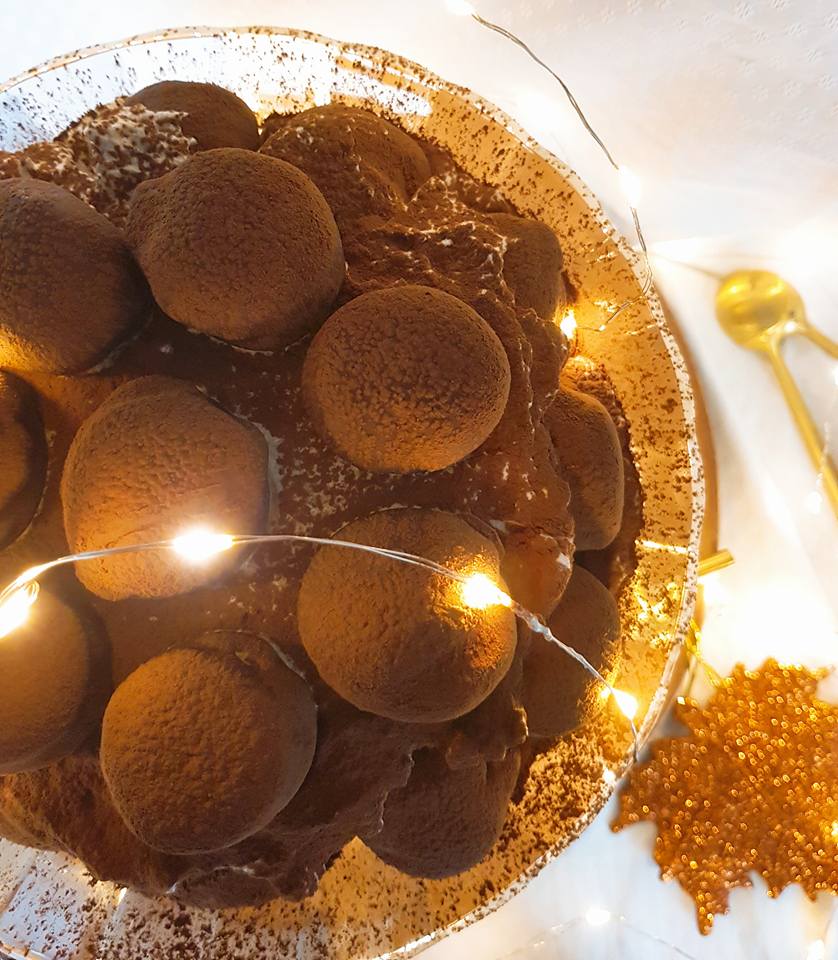 The second dessert is called a Black Forest Fool and is also super easy to make. What do you need? (serves 6)
250gr of rich fruit cake (bought), broken into pieces, one packet of vanilla sugar, a jar of black cherries in Kirsch or if you can't find that, use normal cherries and pour over a splash (or two) of Kirsch, 500 gr of cream and some chocolate flakes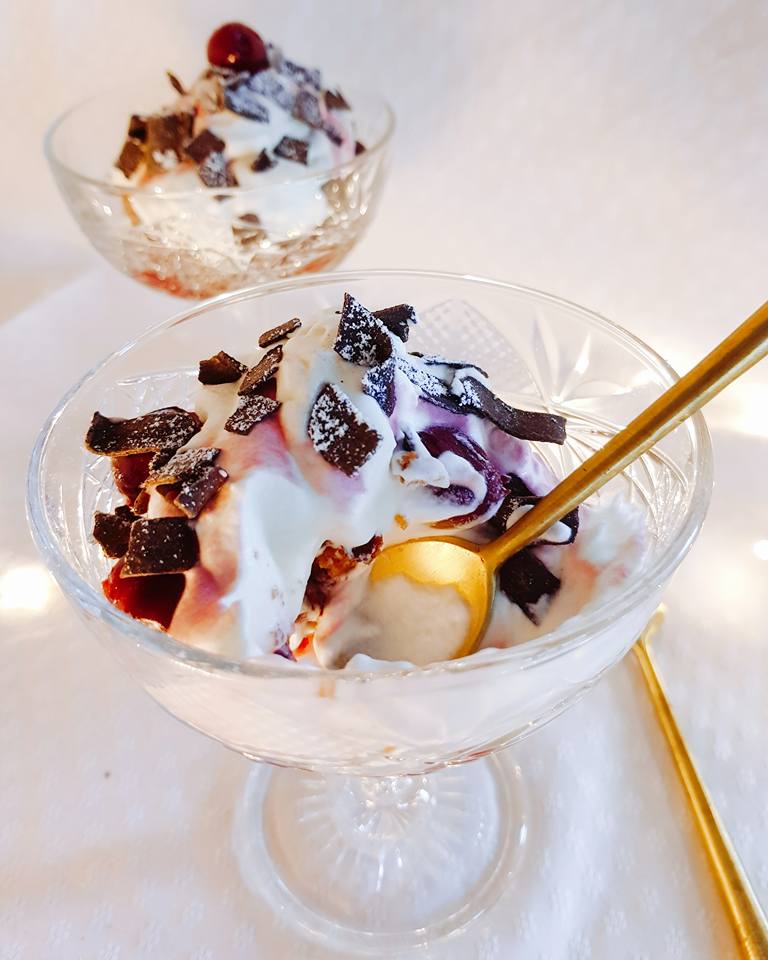 Whisk the cream together with the sugar until it holds its shape. Crumble the cake into the glasses, top with a few cherries, a dollop of cream, a splash of Kirsch and cover with chocolate flakes. Done!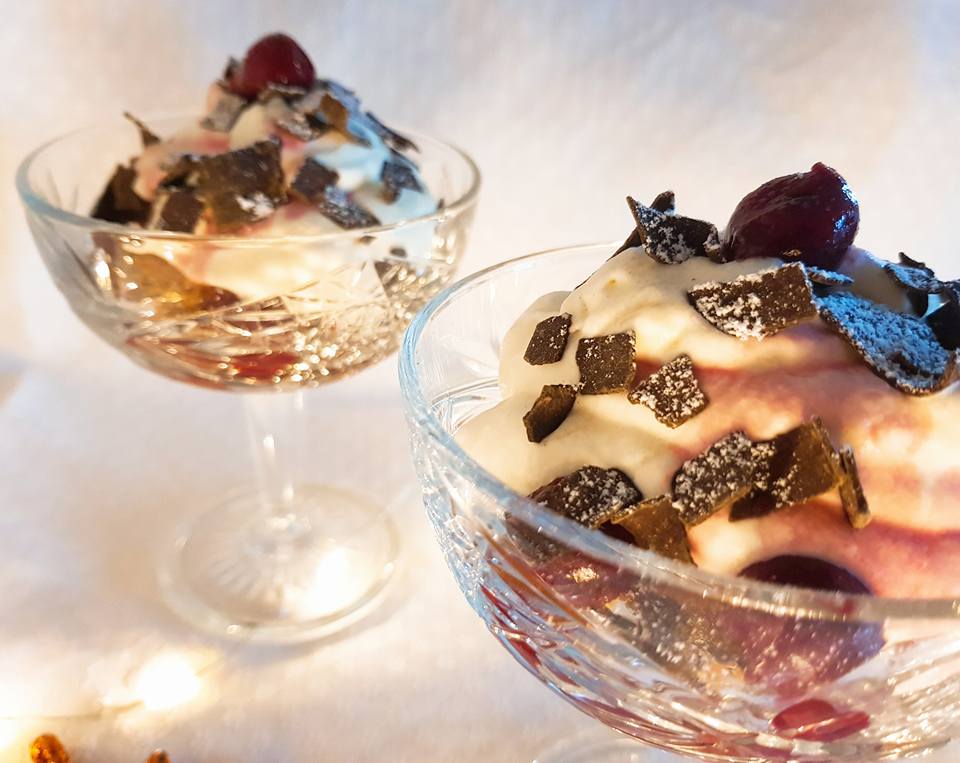 And last but not least, I'll share a recipe for a delicious cinnamon pear meringue pie. This one does take a little bit more work, but all in all it's still fairly easy to make. (serves 6-8)
Start by making the dough: you need 125 gr of plain flour, 60 gr of soft butter, 30 gr of sugar, the zest of one lemon, one egg and a pinch of salt. Knead until everything comes together and shape into a ball.
Let it rest for one hour in the fridge, wrapped in cling film.
Take it out and roll it out using a rolling pin. Slightly grease a baking tin (18cm) and ease the dough into it.
You blindbake for about 20 minutes in a 180 degrees oven.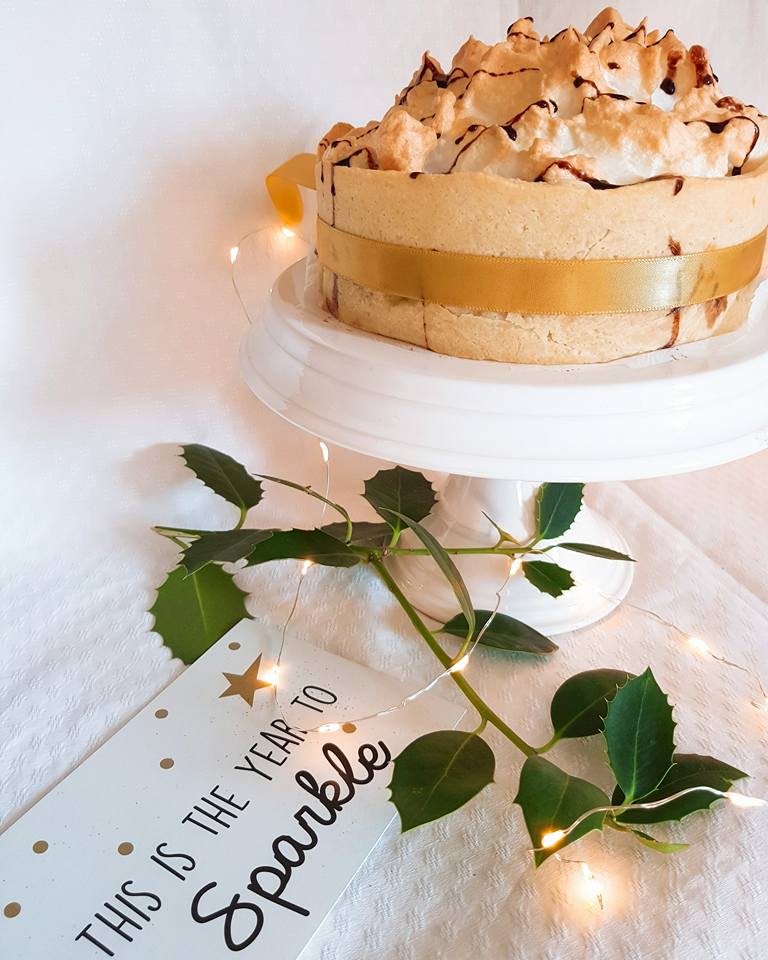 You then cut 4 big pears into slices and you caramelize them with some honey or sugar and a good sprinkling of cinnamon in a pan. Let them cool off slightly.
You then whisk 2 egg whites together with two tablespoons of icing sugar. You pour the egg whites on top of the cinnamon pear filling and you place the pie back in the oven for about 35 minutes at 160 degrees. If it should get too dark, lower the heat slightly.
Before serving, drizzle some chocolate sauce over the pie.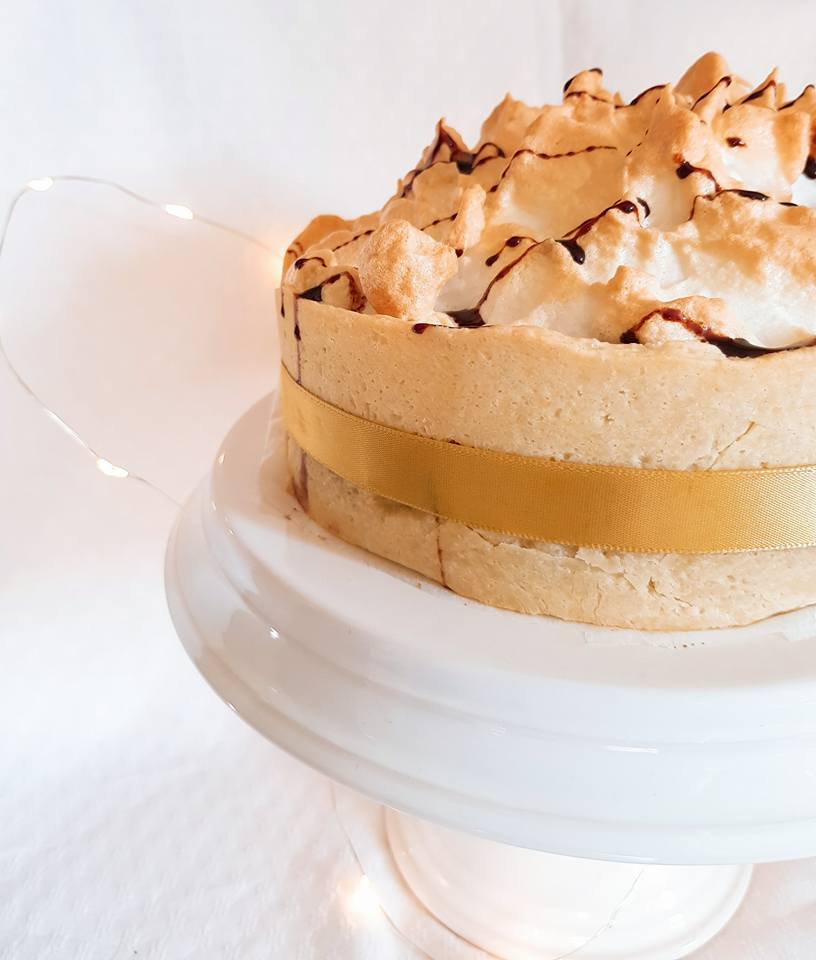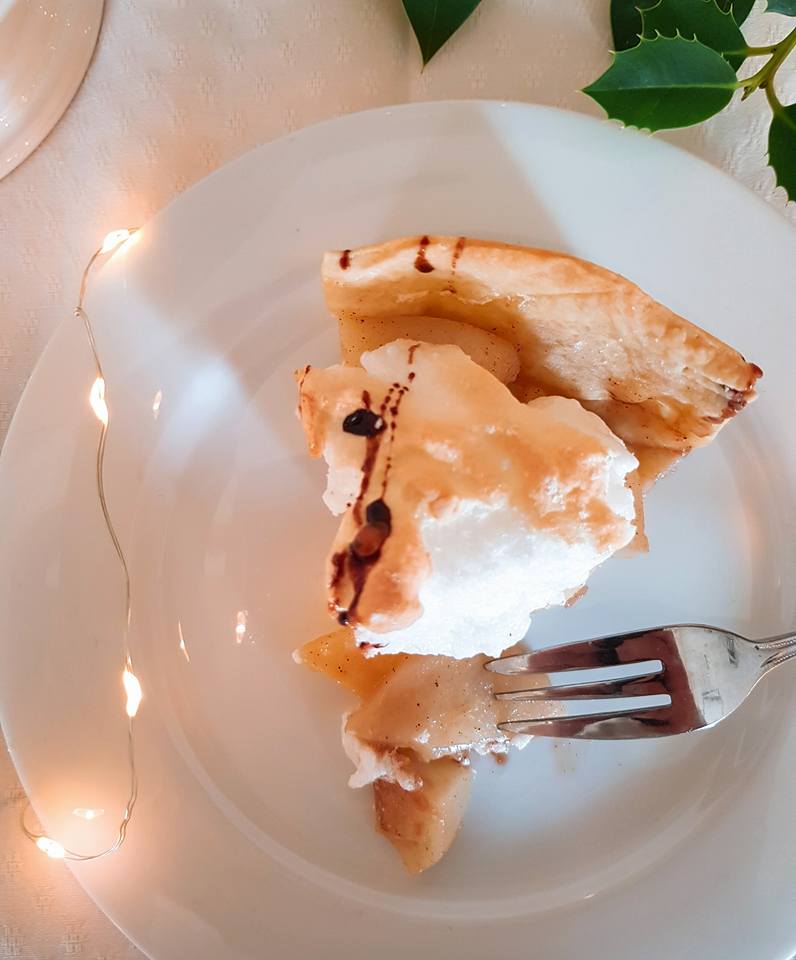 Make sure to let me know when you've tried one of these recipes!