Nothing better than a good crumble to comfort you in these grey winter days, no?
My kids are crazy about crumbles, so I should make them more often.
For this easy peasy recipe all you need is:
180 gr of plain flour, 50gr of oatmeal, 150gr of butter (in cubes, I used Solo Pattiserie) and 100 gr of cane sugar, for the topping.
For the filling I used some frozen summer fruit (hey, it's winter over here), 50 gr of caster sugar, one packet of vanilla sugar, one tablespoon of cornflour, a sprinkle of cardamom and cinnamon
Rub the ingredients for the topping together with your fingers and don't worry about any lumps, it will give even more texture to your crumble.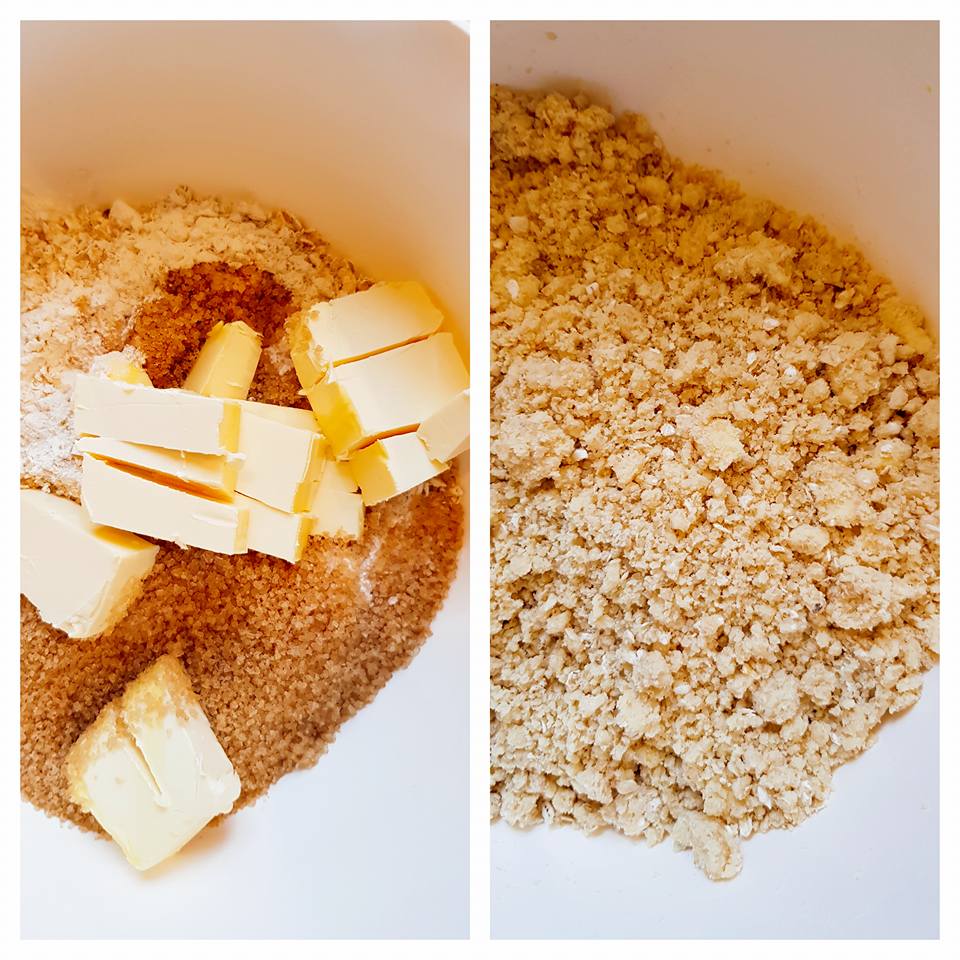 Put the fruit in an ovenproof baking dish (I used 4 round ones) and gently toss around in the cornflour and sugar, sprinkle with some cardamom and cinnamon.
Scatter the crumble topping evenly over the fruit and bake in a 180 degrees oven for about 25 minutes or until golden brown.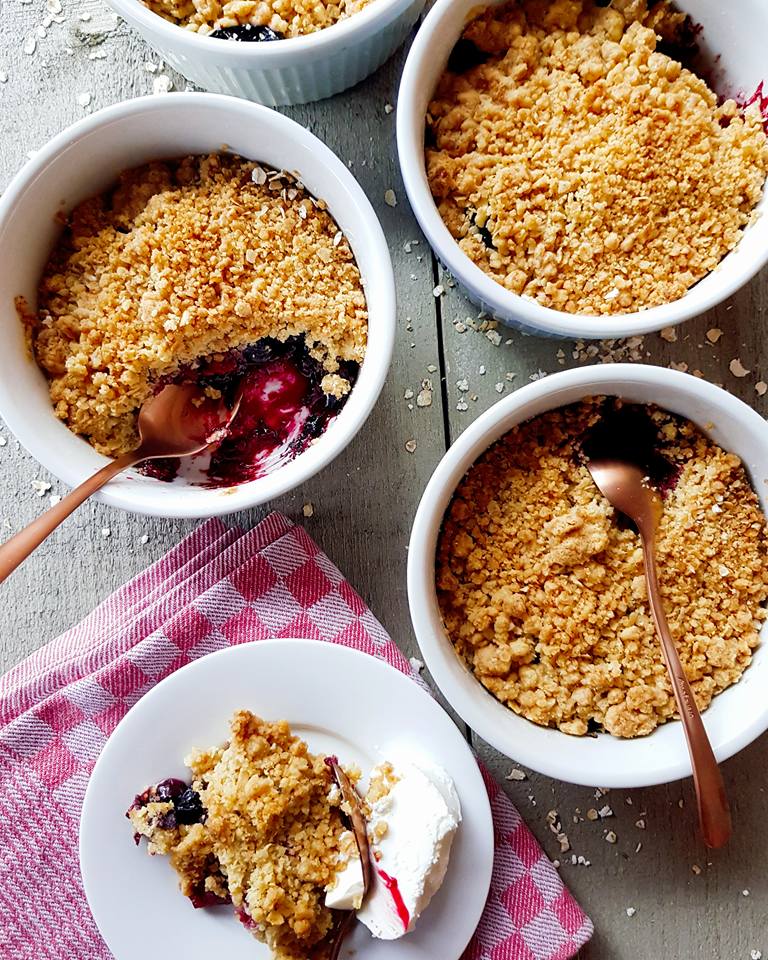 I served still quite warm with a dollop of Greek yoghurt (but feel free to serve with a big scoop of ice-cream…).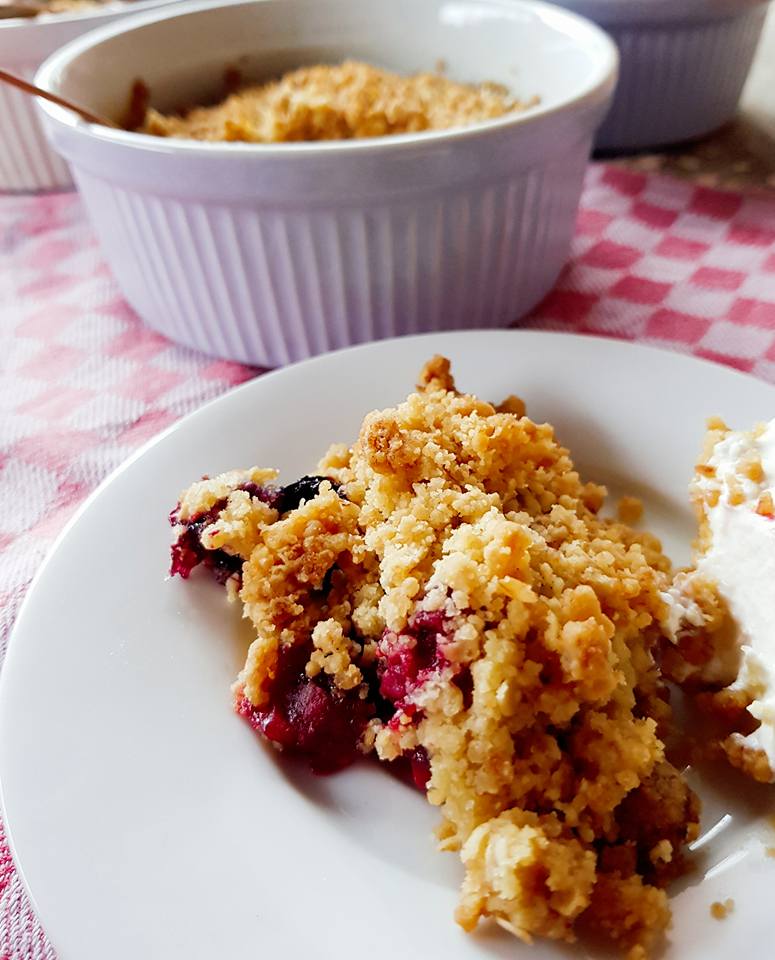 You see, very easy and great to make with your kids on a Wednesday afternoon!
Enjoy!