This deliciously light lemon cake with ricotta and blueberries is a real winner!
I found the original recipe on a great Dutch baking blog long time ago and slightly adjusted it.
Same as everything else I bake here, this one is easy to make too.
I already baked this one many times!
So come on, now it's up to you!! 😉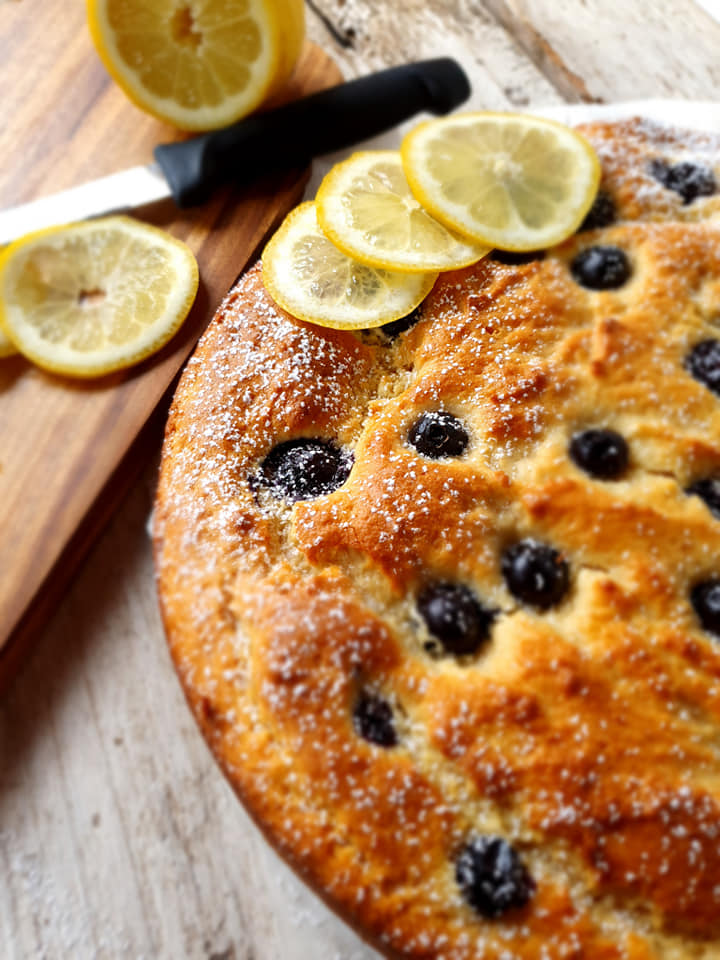 What do you need?
125gr of soft butter, 250 gr of ricotta, 200 gr of sugar, a pinch of salt, zest of one lemon, 3 eggs (room temperature), 250 gr of self-raising flour and 4 teaspoons of baking powder.
And oh yes, don't forget the blueberries! (as many as you like)
What do you do?
You start by pre-heating the oven to 175 degrees. Line a round baking tin.
Mix the butter, sugar, ricotta, salt and zest all together until creamy.
Then you add the eggs one by one. Sift through the flour and the baking powder.
Roll the blueberries into a tablespoon of flour and put them into the batter. Put some on top too.
Bake for about 45 minutes until golden brown.
This cake will be the star on your spring or summer table, believe me!