This summery blueberry pie is just how I like it: easy and quick to make, but full of flavour ànd colour!
I used a package of pâte brisée (also easy to make yourself, should you want to…). I first blind baked this in the oven for about 20 minutes until the crust was all brown and crispy. I used my pie tin with removable bottom to make sure the crust came out in one piece.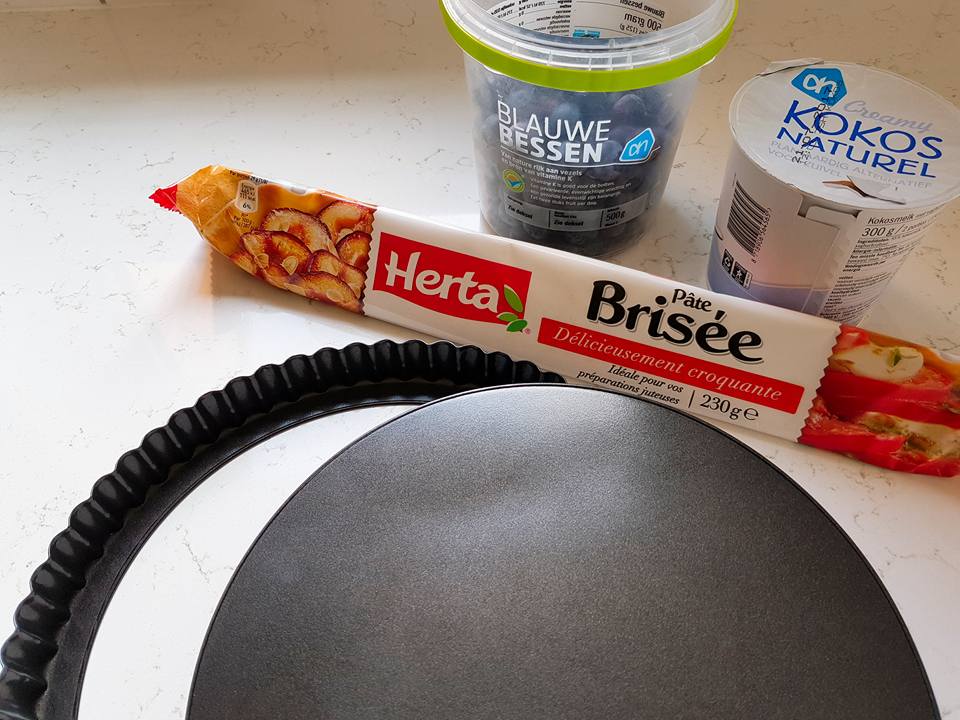 For the filling, I first put a thick layer of delicious lemon curd on the crispy bottom (yes, I know, I'm a sucker for lemon curd and use it wherever and whenever I possibly can ;-)).
Then I whipped up 200 ml of fresh cream with a tiny bit of icing sugar and combined that with some lemon zest, two big scoops of creamy coconut and two scoops of plain Greek yoghurt.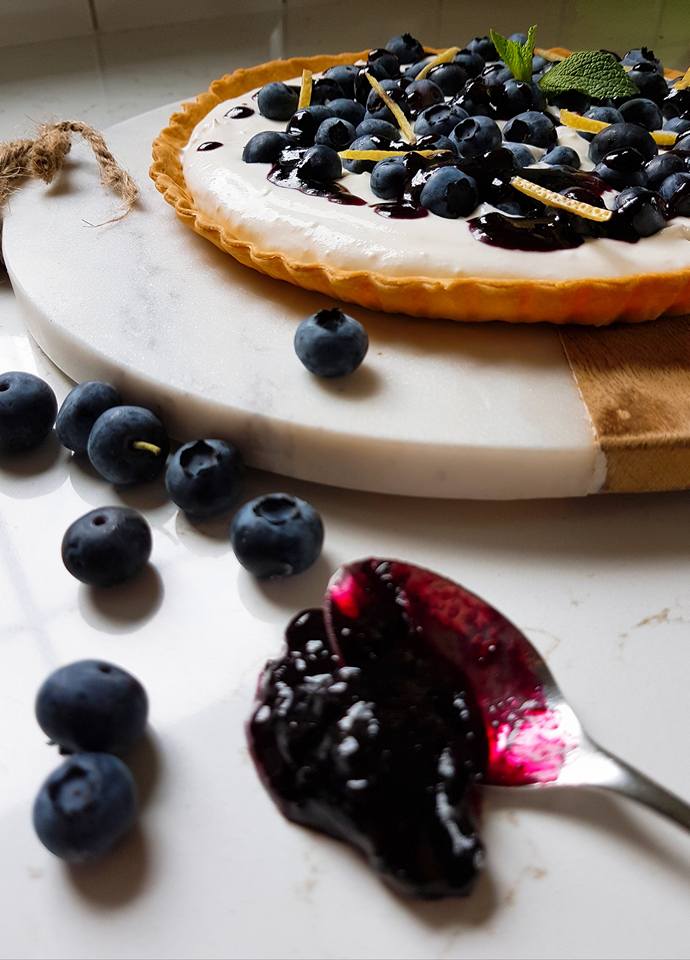 I poured the filling over the lemon curd and threw the berries on top of that.
To finish, I heated some blueberry jam which I splashed all over the pie and I added some mint leaves and lemon zest for extra-flavour and colour.
You see, easy as can be! Enjoy!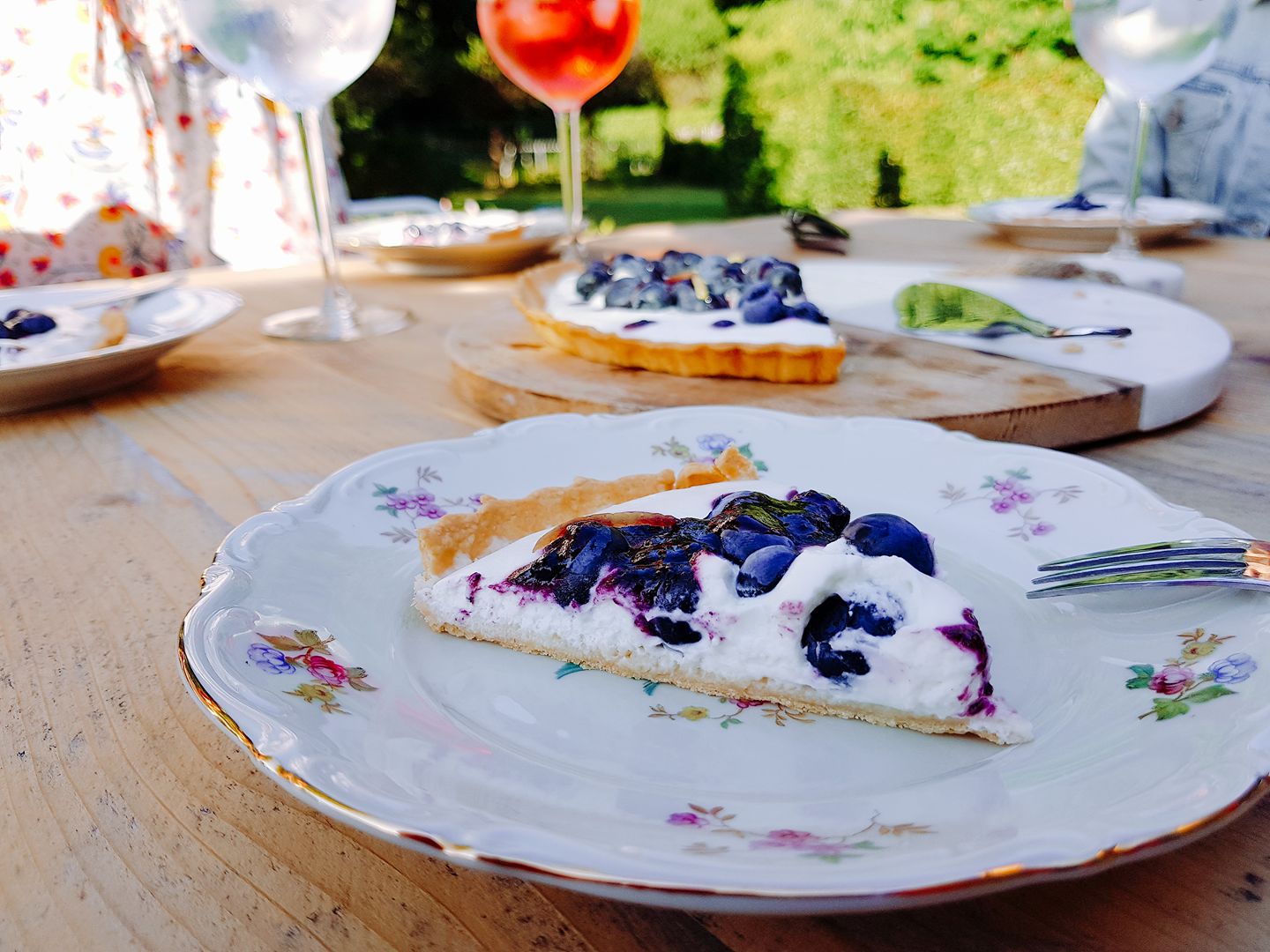 BewarenBewaren