I love Brussels, but you probably know that already. 😉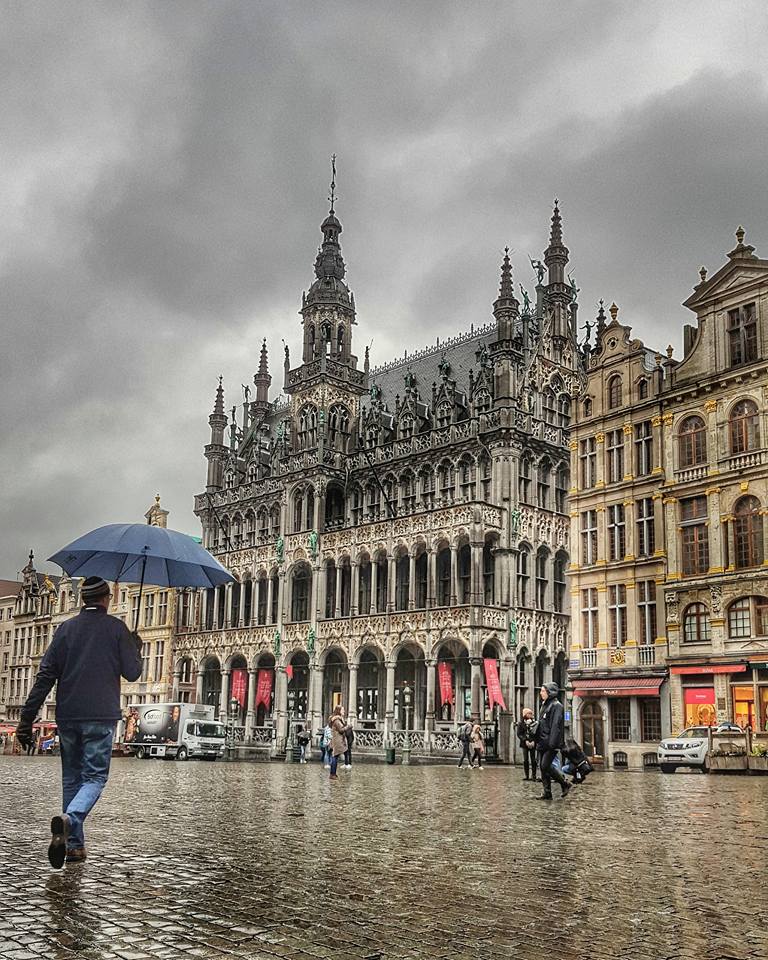 I just love wondering around in this fascinating city which can be both ugly and beautiful at the same time. And each time I go, I discover something new.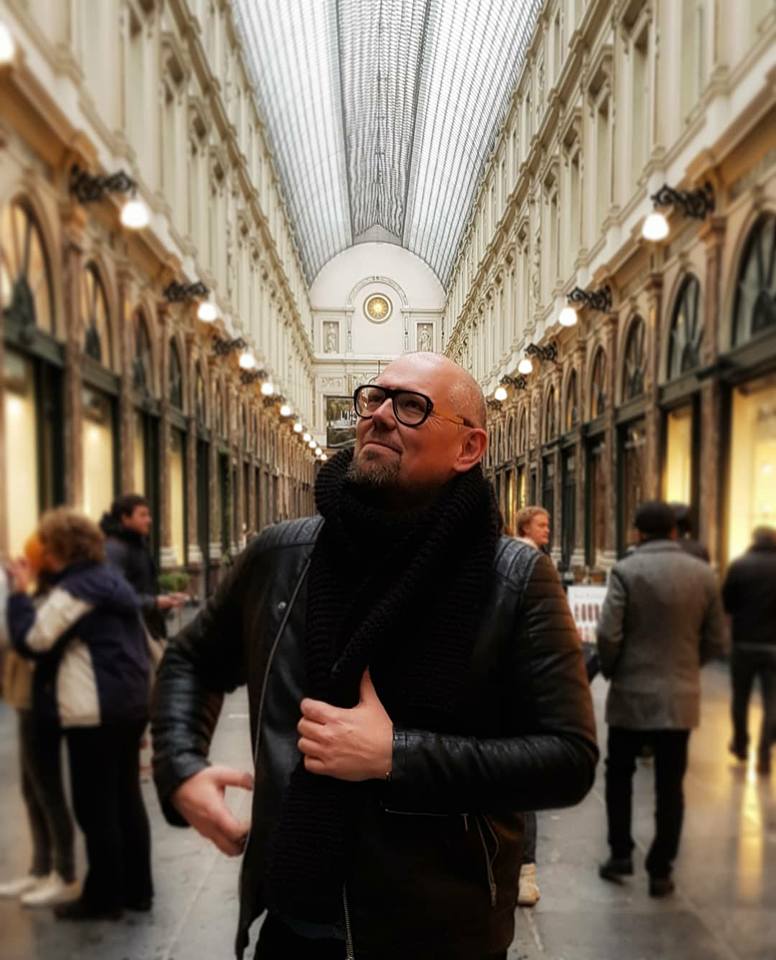 So when I got invited to come and try out its newest boutique hotel – the Pillows Grand Hotel Place Rouppe, I naturally was very pleased.
The hotel is located in a neoclassical building at Place Rouppe, next to the famous restaurant 'Comme Chez Soi' and only a short 10 minutes stroll from the stunning grande place.
Upon entering the hotel, you immediately feel the 'home away from home'-feeling as you come in straight into the stunning kitchen. Check-in is very causal too, more of a chat actually.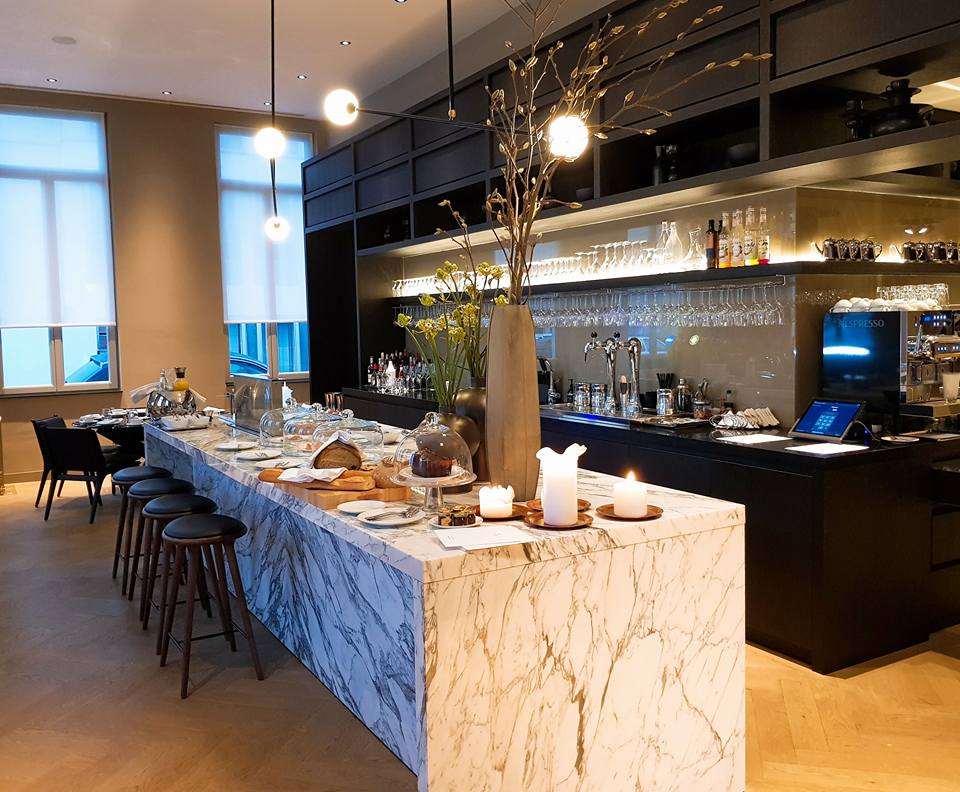 The downstairs area is really stylish and cosy with on one hand the domestic kitchen (serves as a welcoming place/winebar/restaurant) and at the back a cosy living room, ideal to sit back and relax with a nice drink in front of the fireplace.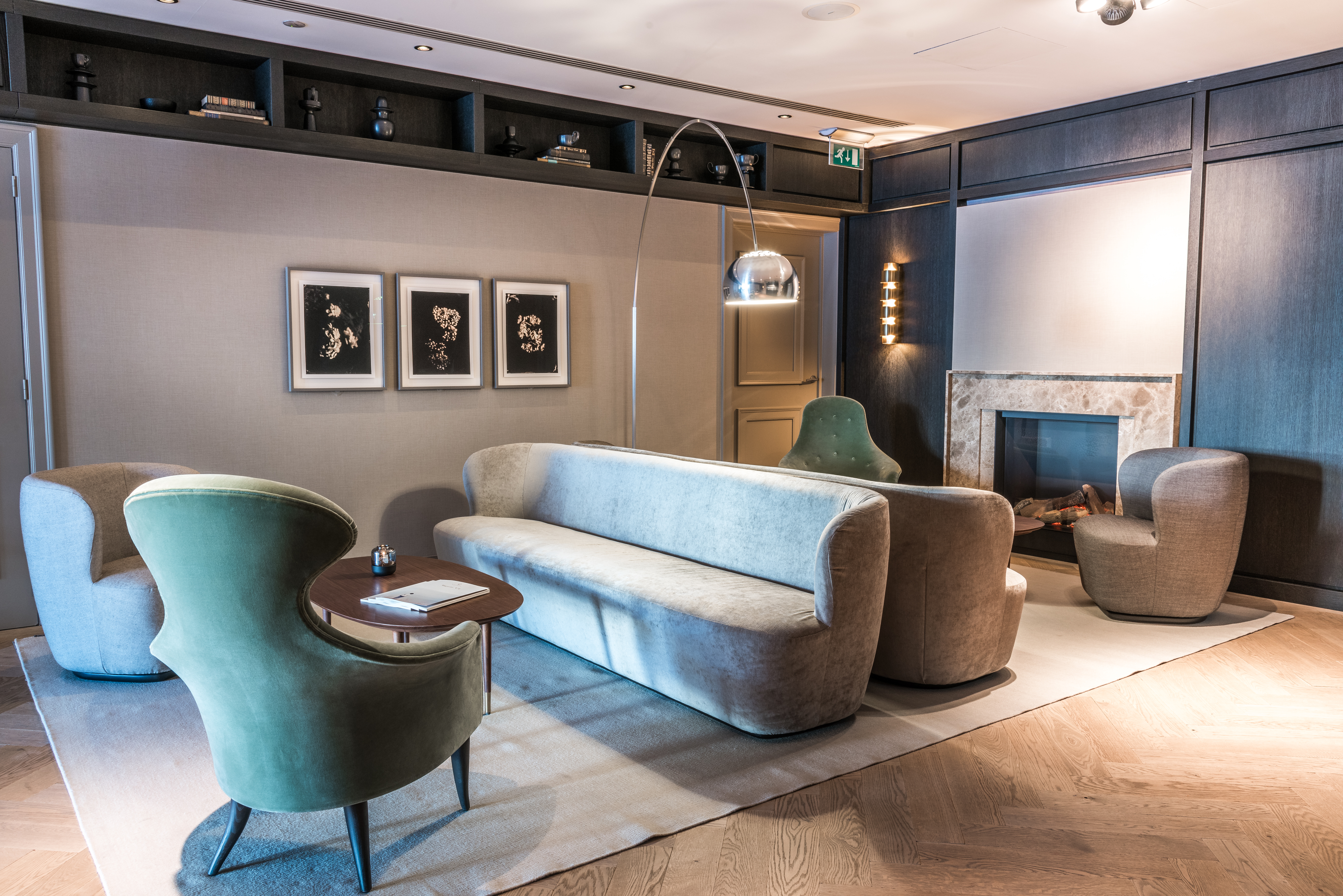 Later that night, we were treated to a fantastic dinner prepared by the amazing chef Trung Hoang.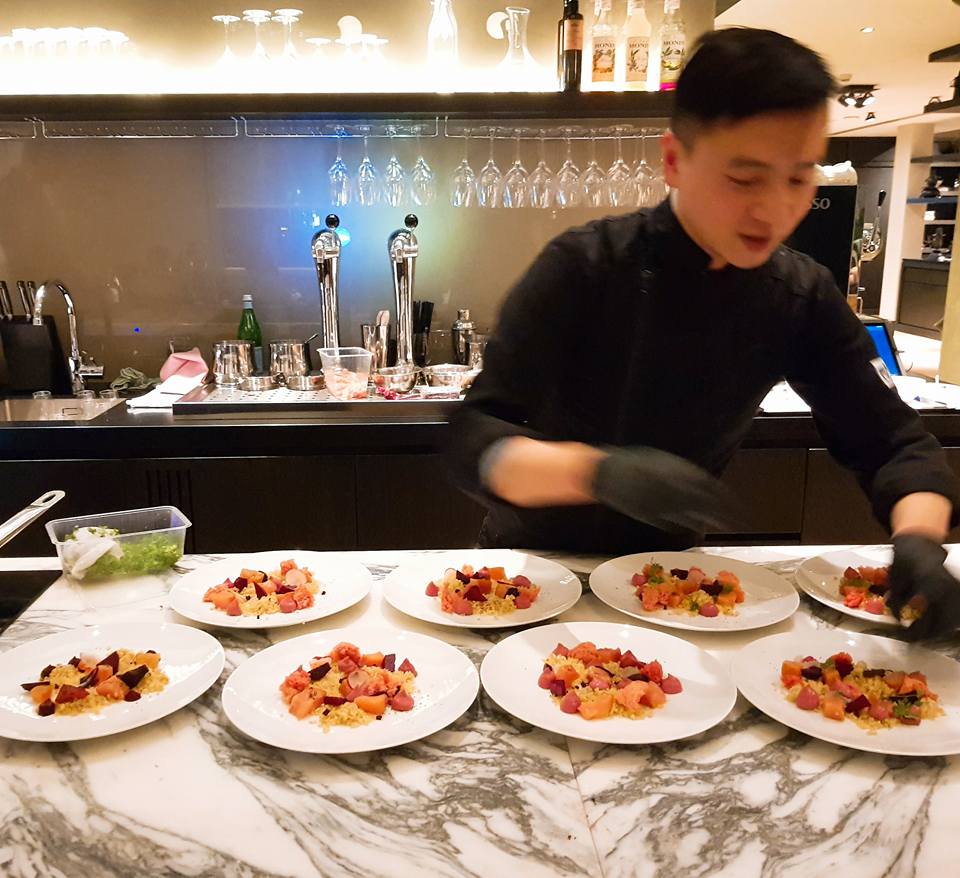 Our favourite of the night had to be the 'fifty shades of pink' first course which not only looked, but also tasted absolutely divine. The combination of beetroot parfait, marinated salmon and raspberry sponge worked perfectly together!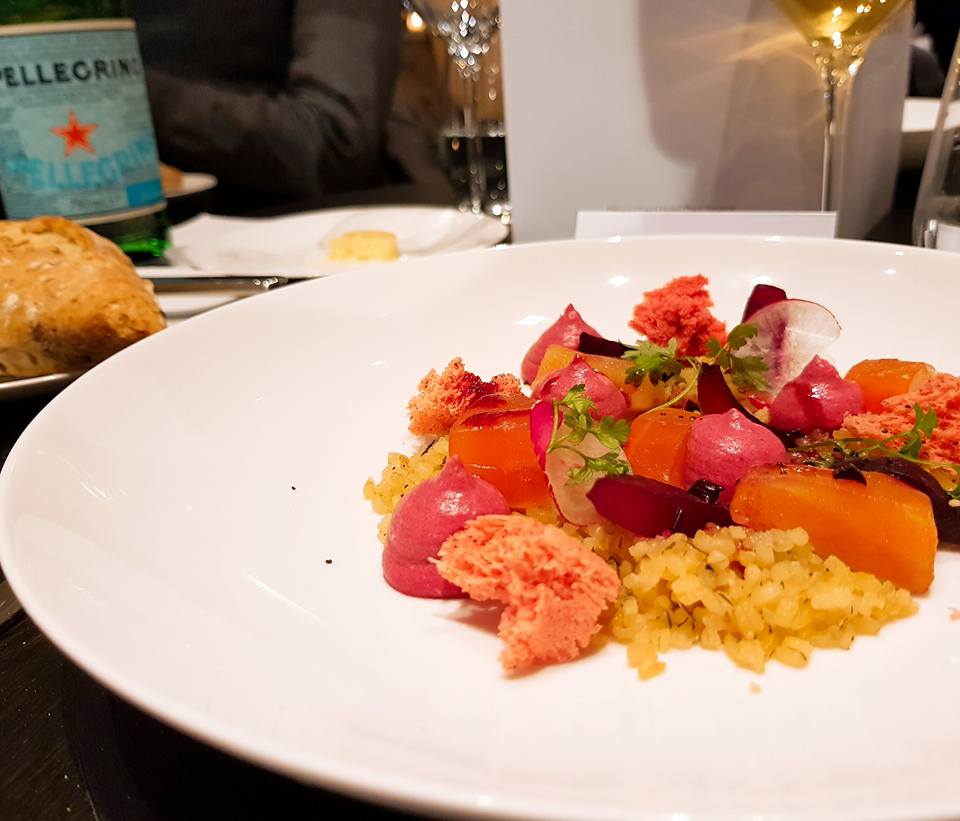 Just before going to bed, the lovely Annelies Smolders from Starttosleep – a sleep-expert – gave us some very useful tips and tricks for a better night.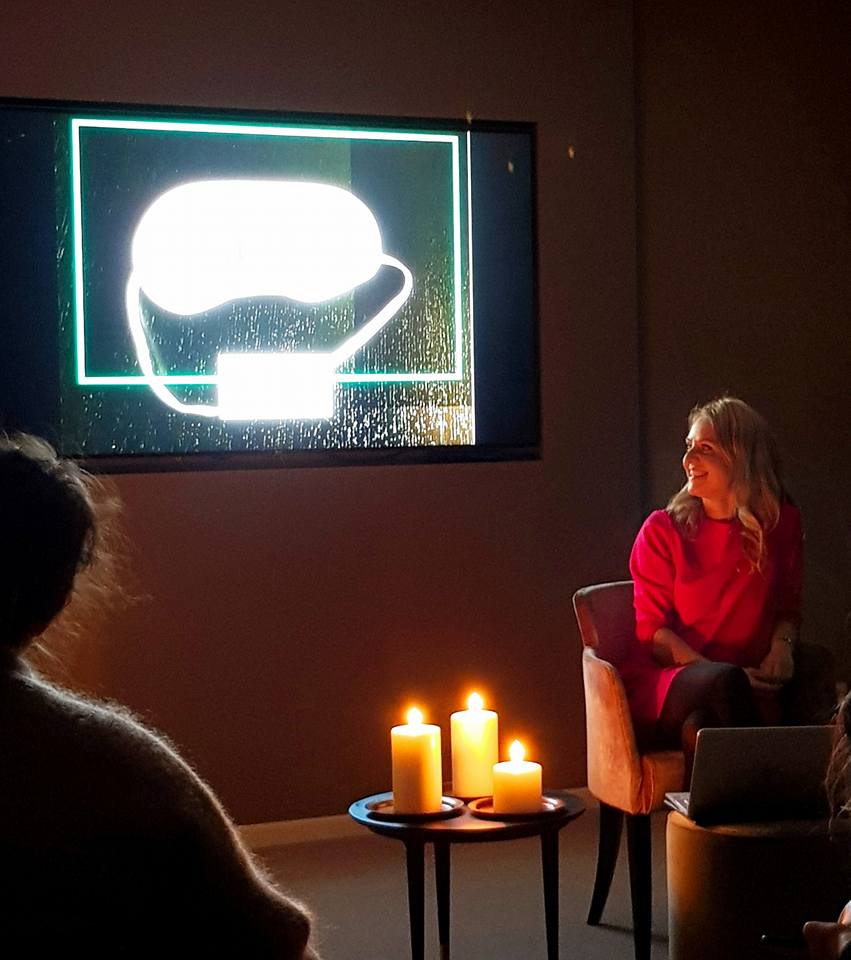 Our room itself was quite spacious, had a lovely contemporary design, an excellent bed, a nice bathroom and a good coffeemaker (essential!!).
After a great night's sleep, we enjoyed a truly superbe breakfast.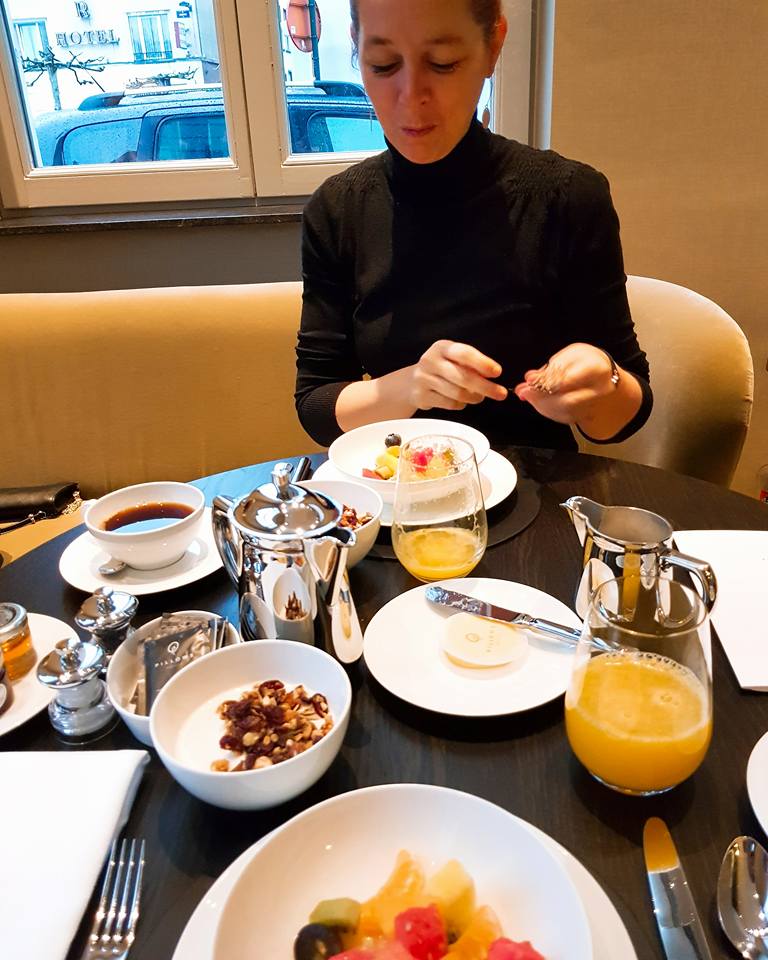 The nice thing about it was that everything is brought to your table, which makes it so much more relaxing and personal than heading to a buffet a couple of times (or a lot of times in my case ;-). As an extra-touch, the Chef prepares the eggs of your choice.
The Pillows Grand Hotel Brussels is a wonderful addition to the Brussels' hotel scene and will be on my favourites list from now on! The Hotel will add a wellness to its facilities in the coming months. Go try it out or just pop in for a drink at the bar to experience the 'Pillows'-feeling.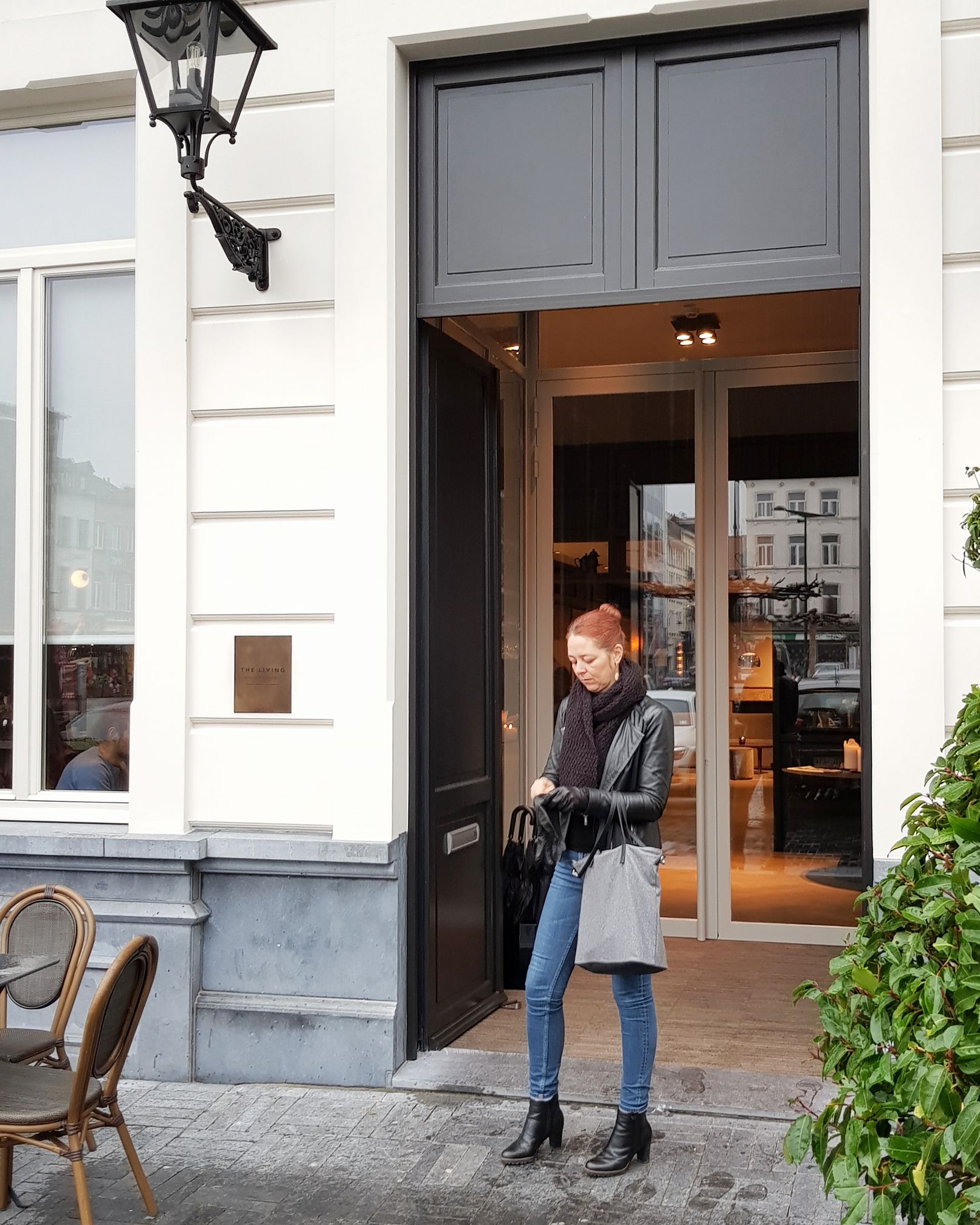 Thank you so much Osérieux and Pillows Grand Hotel Place Rouppe for having us! We'll be back!