Two weeks ago, we had the pleasure of discovering a true little gem way down in the south of Belgium, Le Chateau de Grandvoir, near Neufchateau.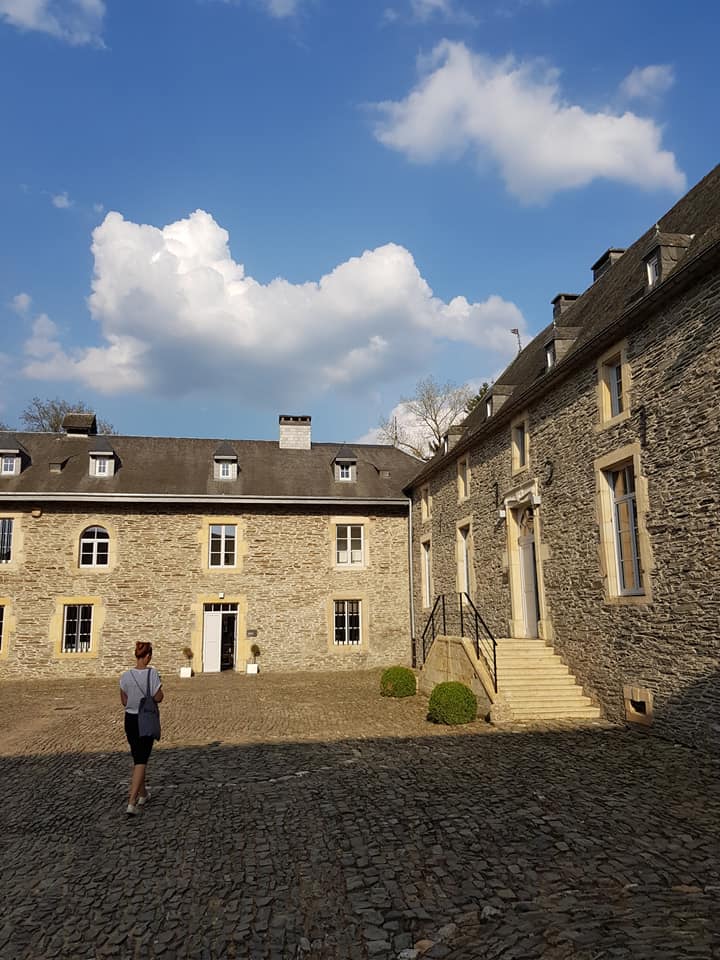 First of all you should know that @byevamaria and myself usually are not the biggest Ardennes-enthusiasts, so we were very curious to find out what this place had to offer…
So on a sunny, spring Saturday morning we drove down to the Belgian province of Luxembourg. our first stop of the day was the quaint little town of Bouillon.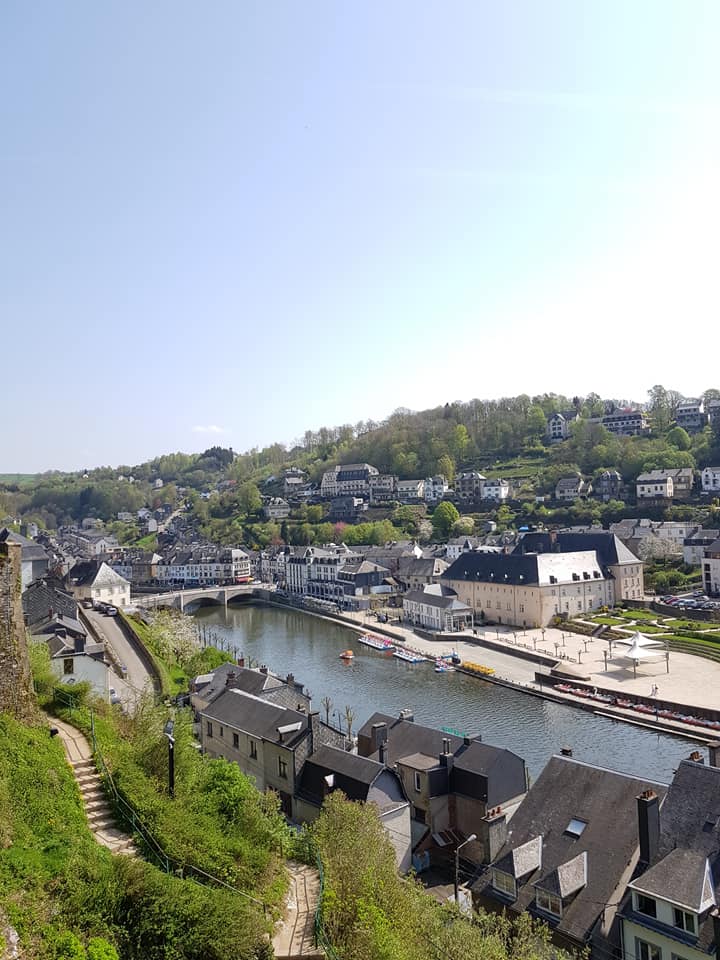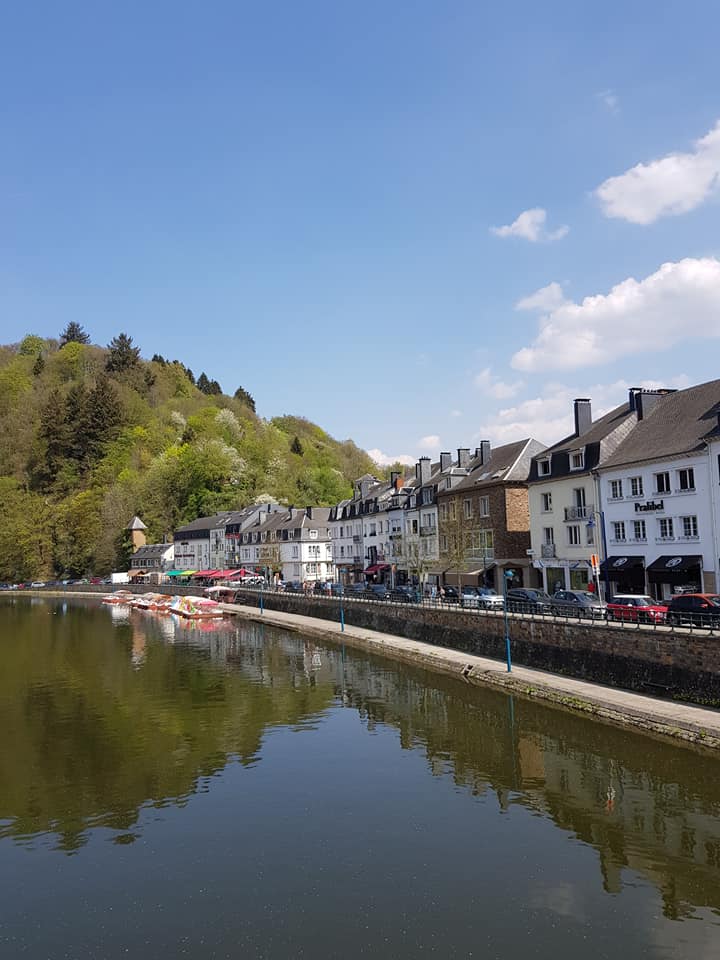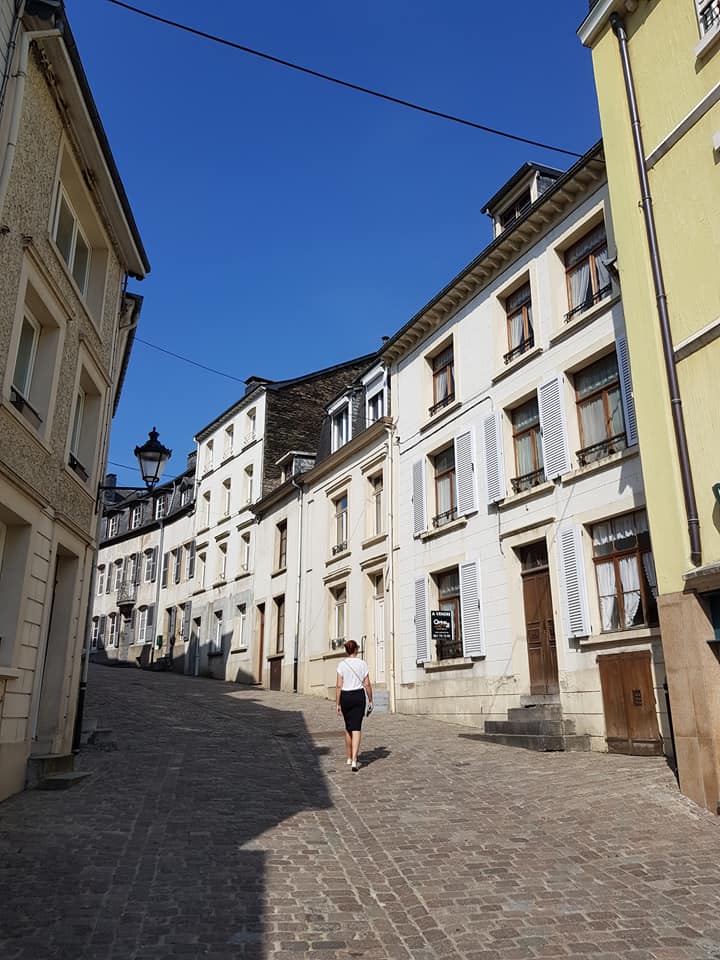 We first had coffee on a sunny terrace (of course) and enjoyed a lovely little walk around town and way up to the castle (great views from up there!). We decided to hang around for lunch as we wanted to try out BOM, a new hotspot in town. The place has a trendy interior, but the sun was out so we sat on the huge terrace near the river, absolutely lovely. We really liked the types of bread grilled on the plancha, accompanied by the different spreads we were served.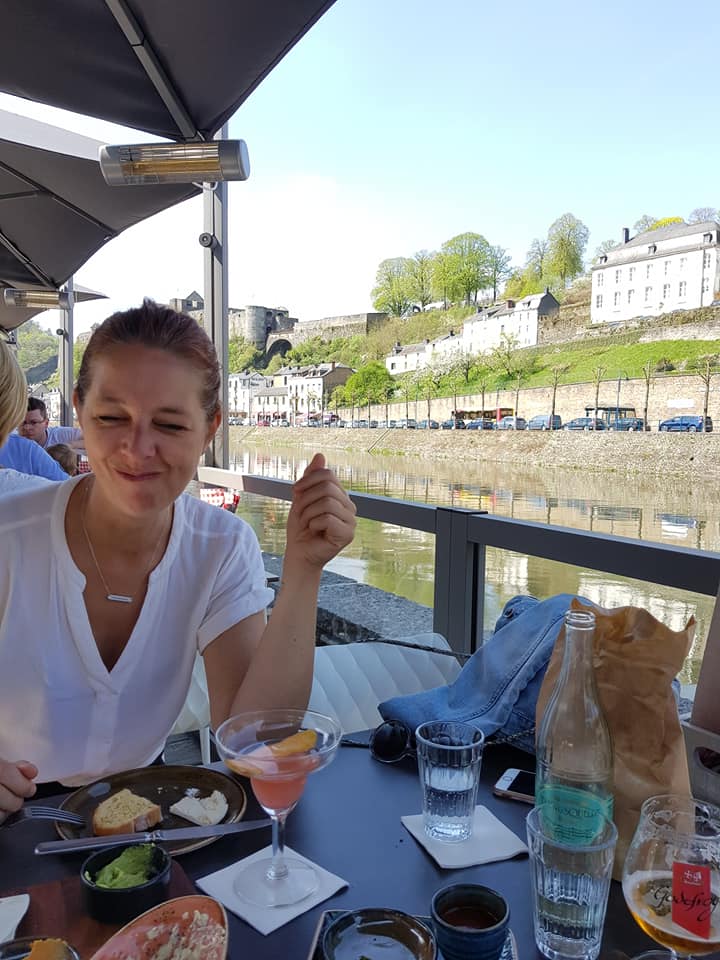 From Bouillon, it is only a short drive to Le Tombeau du Géant, a stunning viewpoint in Botassart and part of Wallonia's natural heritage. Next time we'll be sure to take some time there for a nice walk.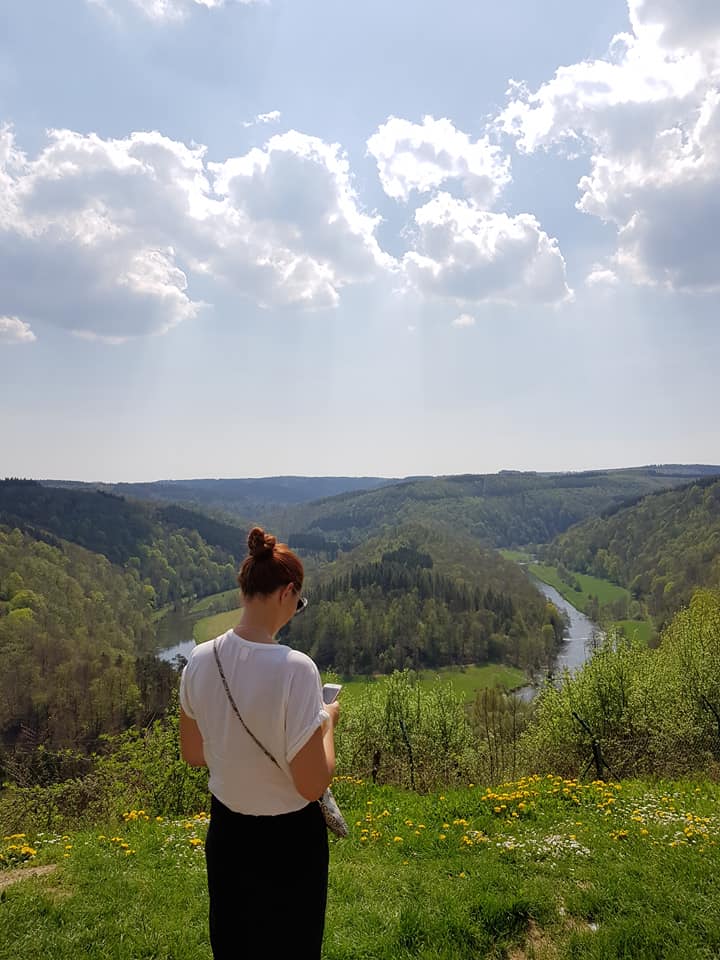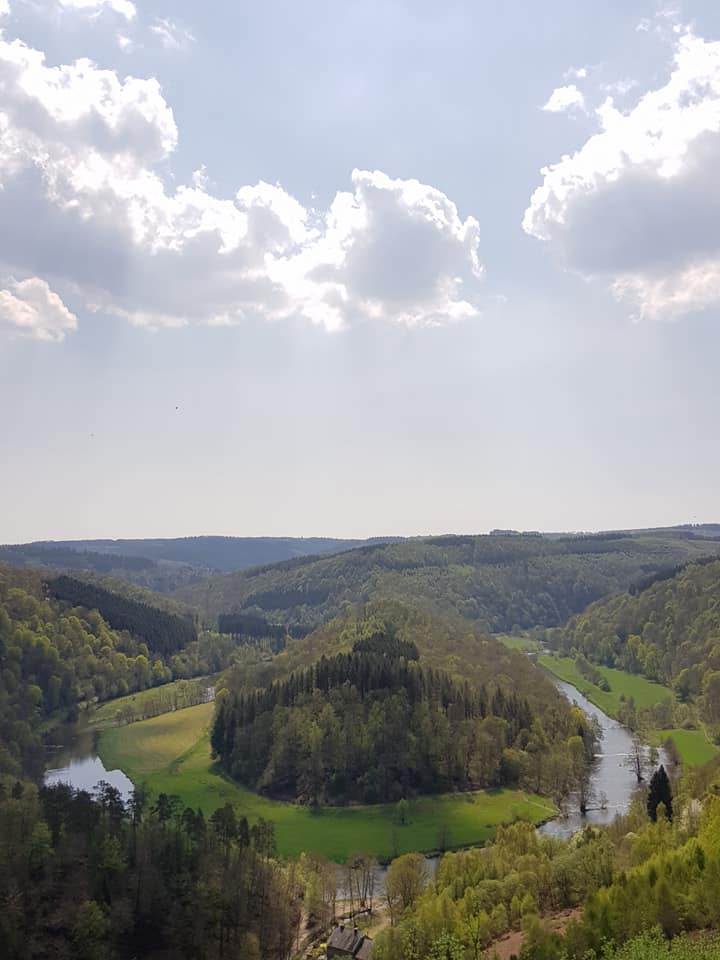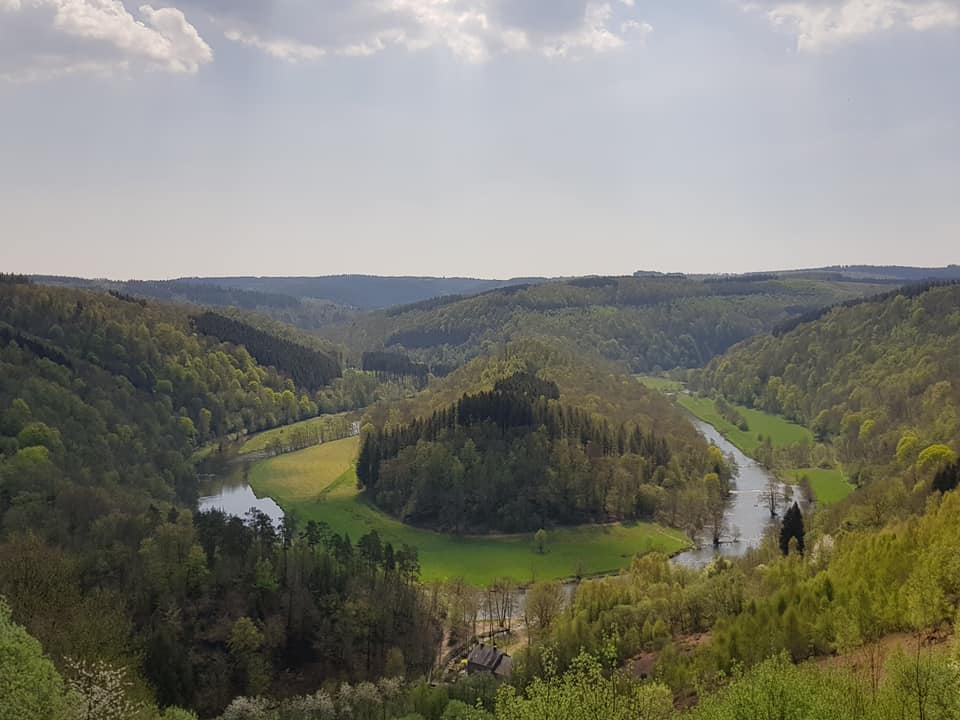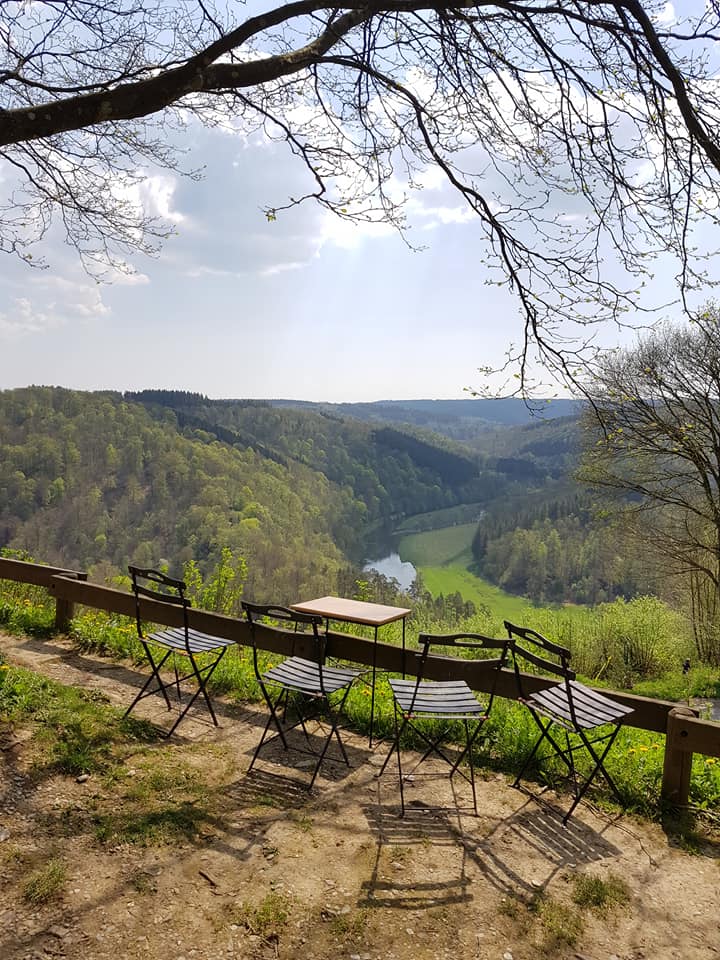 After a short visit to the lake in Neufchateau (the village itself is not worth your stop, but the lake was nice and cool),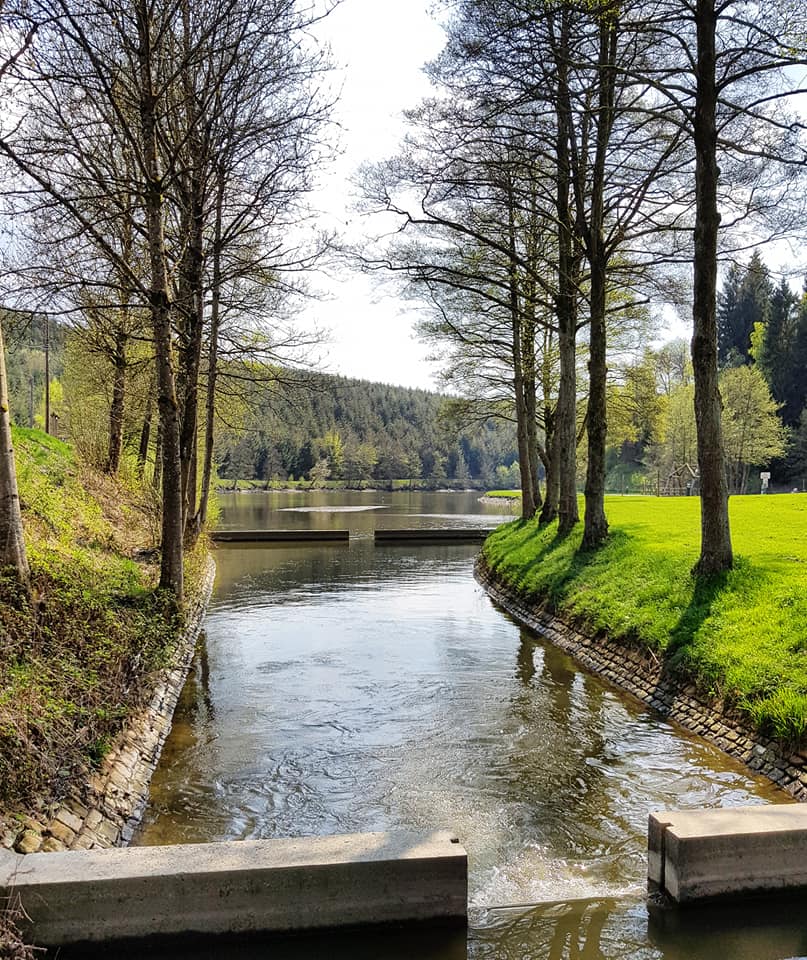 we headed for something very special.
The CACLB is an exhibition space for modern art in Buzenol, in the middle of… nowhere, quite peculiar!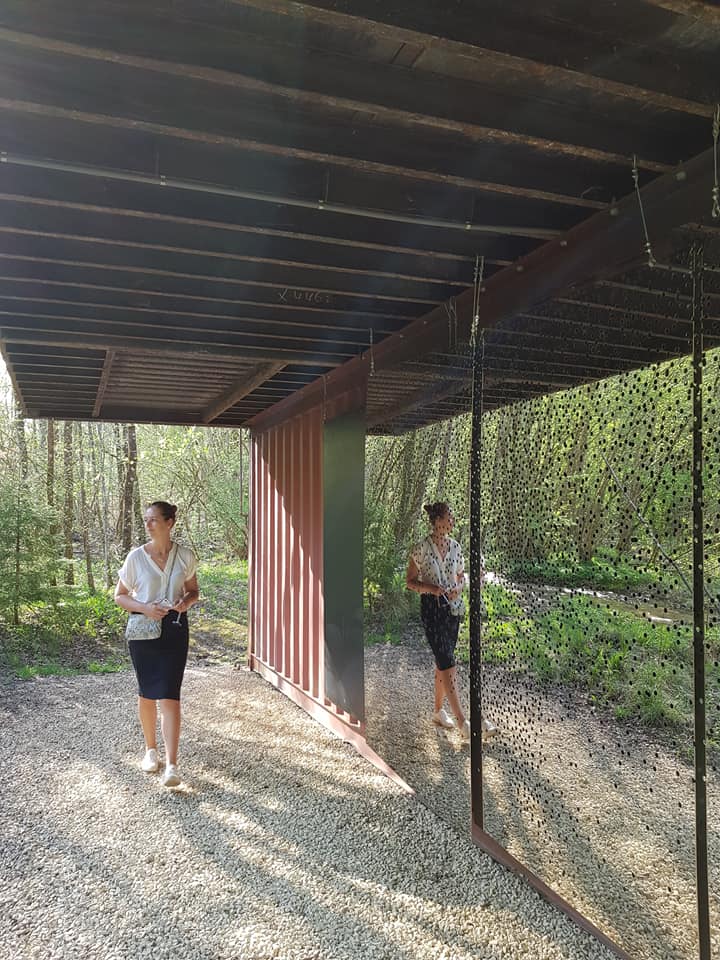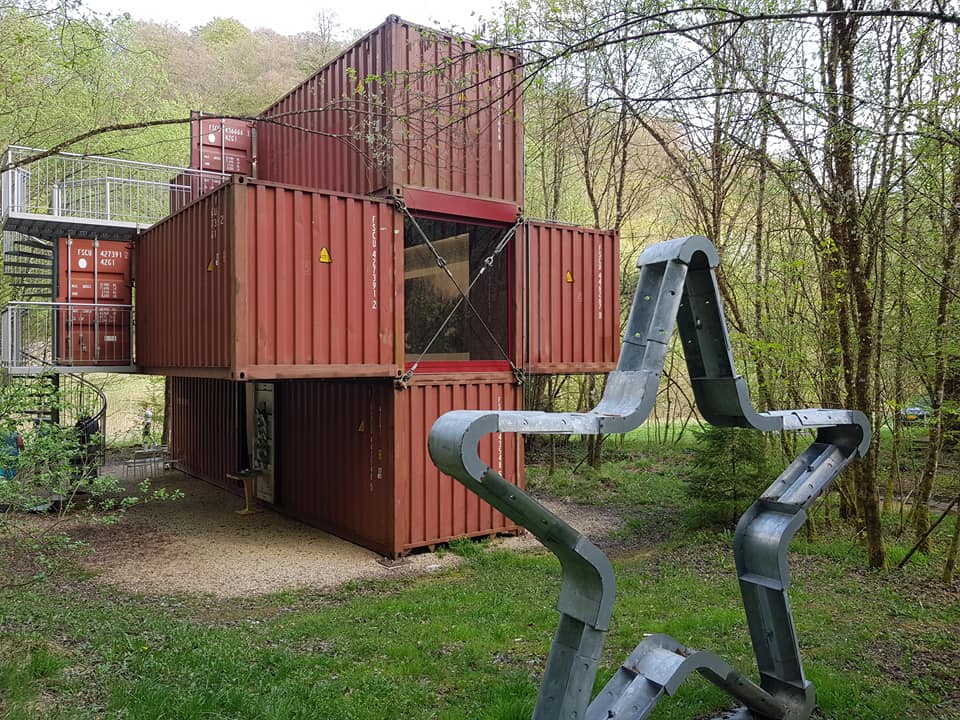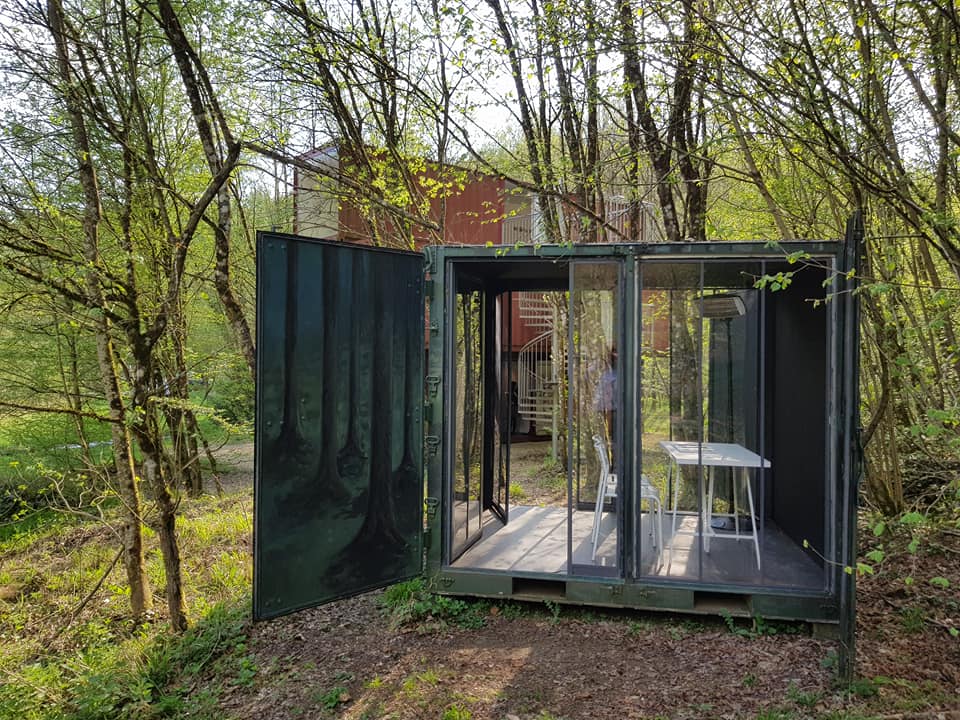 Then it was finally time to head to our stay for the night, Le Chateau de Grandvoir.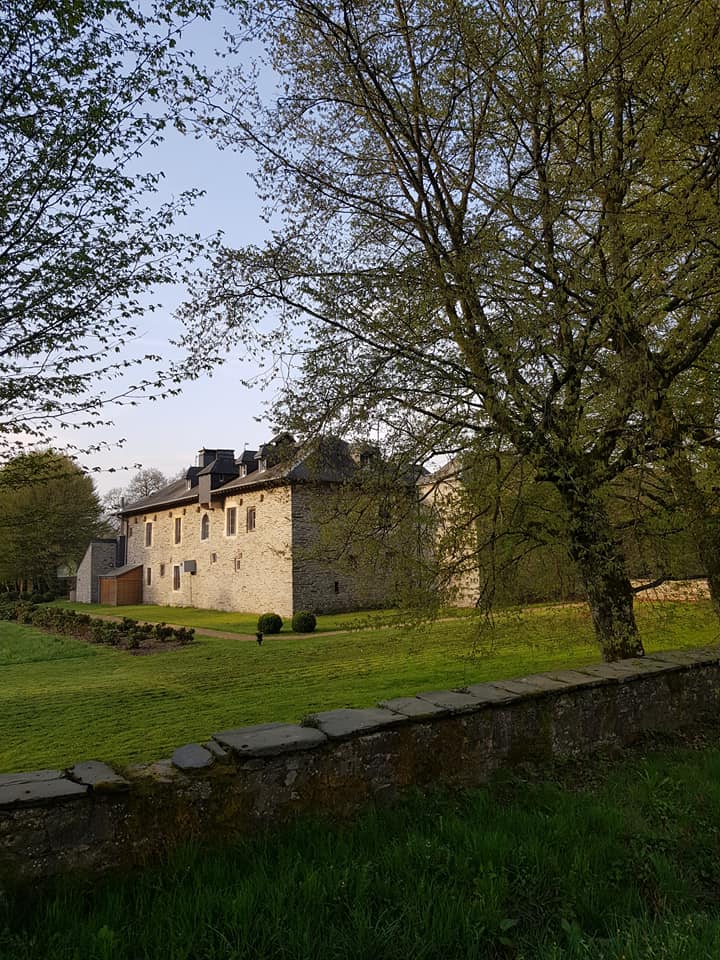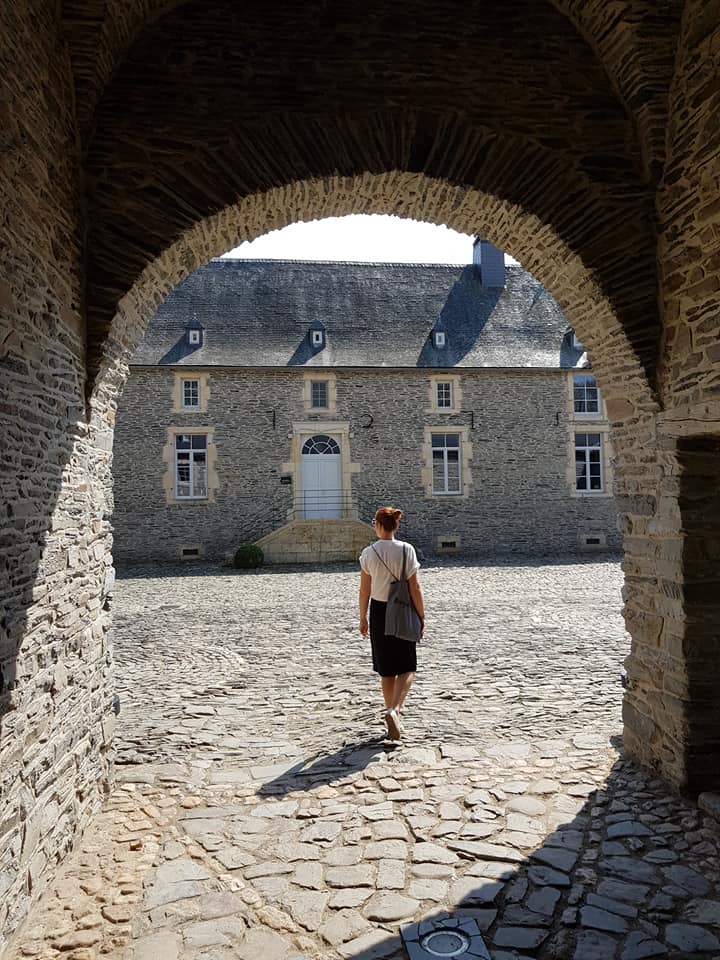 Le Chateau de Grandvoir is an old farm-castle dating back to the 17th century, that has been completely and lovingly restored and turned into a charming 8-room luxury hotel, a gastronomic restaurant and a micro-brasserie that brews its own beer, Le Vaurien (yes, of course I've tried it and it's good!).
It is surrounded by stunning countryside (Yes, Belgium can be sooo beautiful!), perfect for long walks.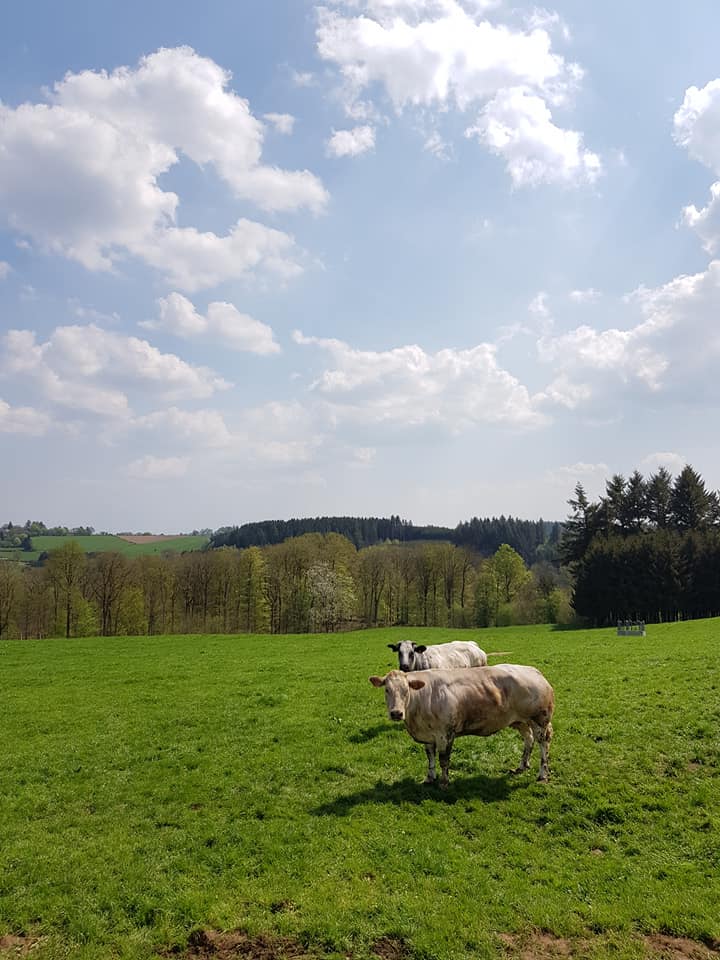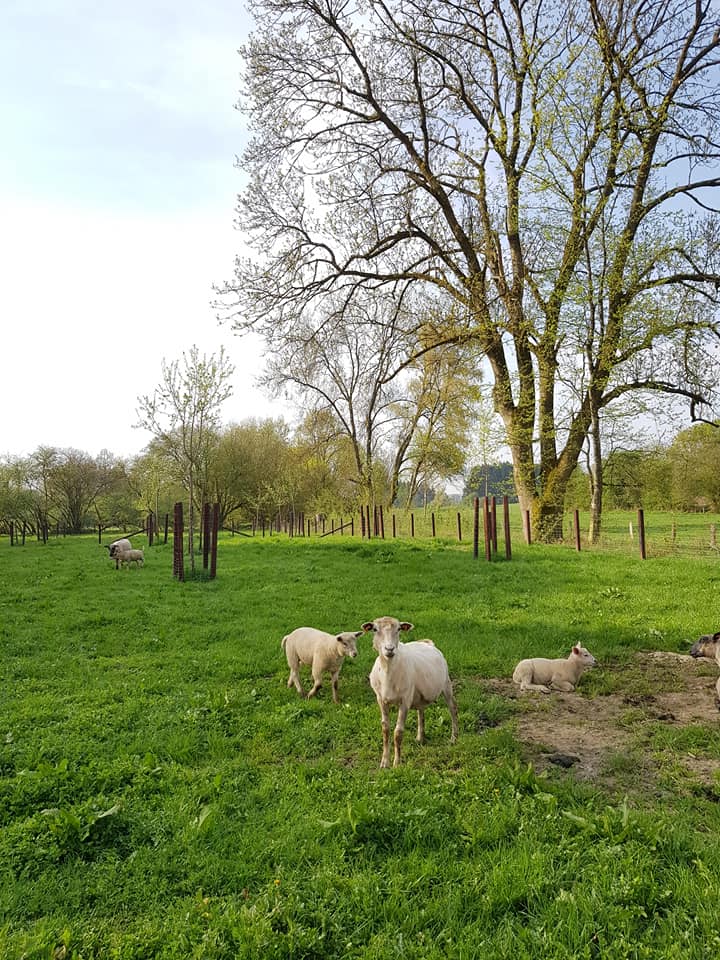 Host Barbara was most welcoming and showed us to our room, the Bonaparte.
The room was very, very spacious, had a lovely design and a stunning bathtroom.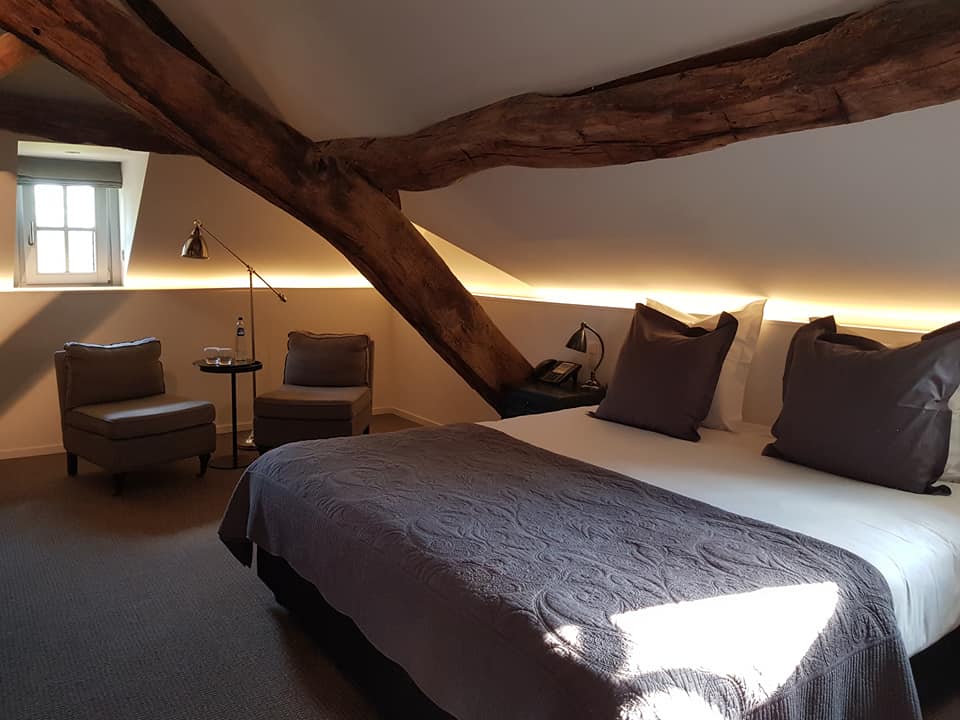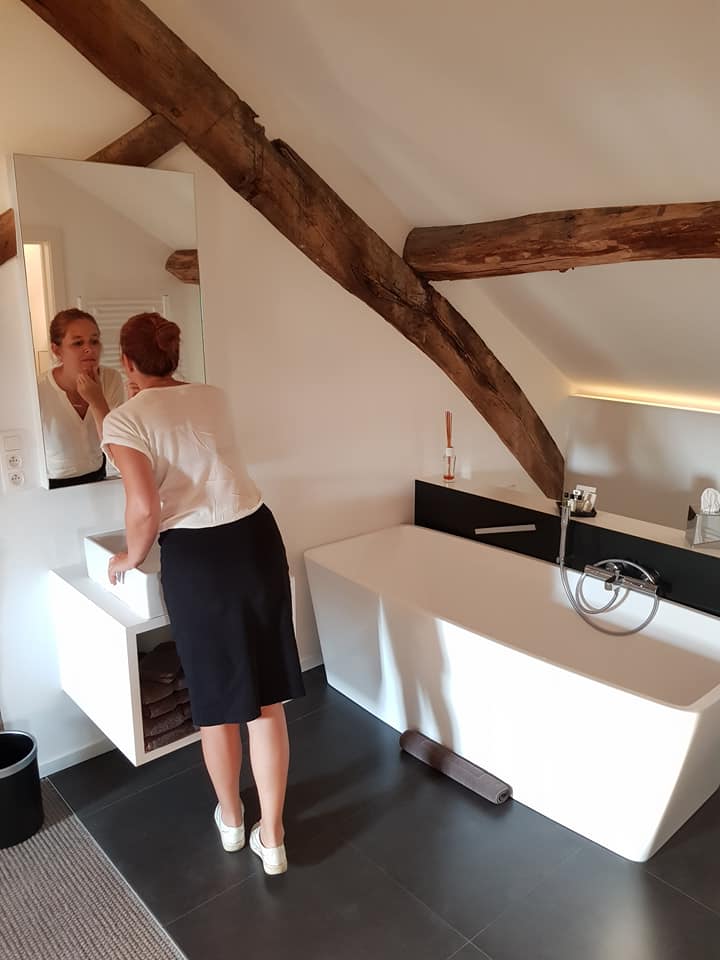 The Chateau also has a number of beautifully designed 'salons', where guests can enjoy a drink or just sit back, relax and read a book.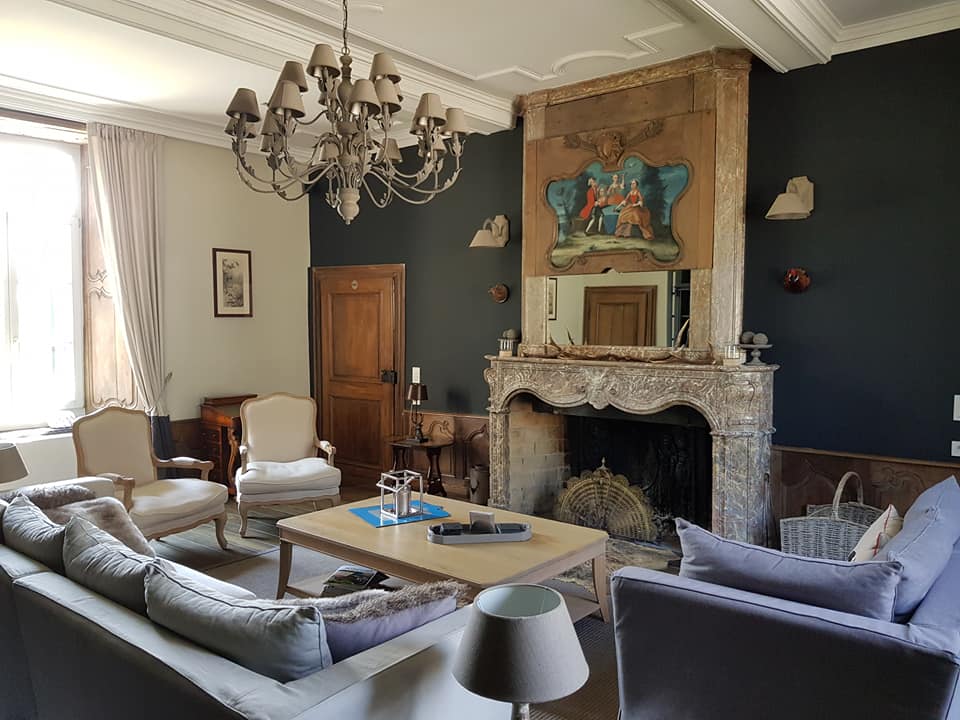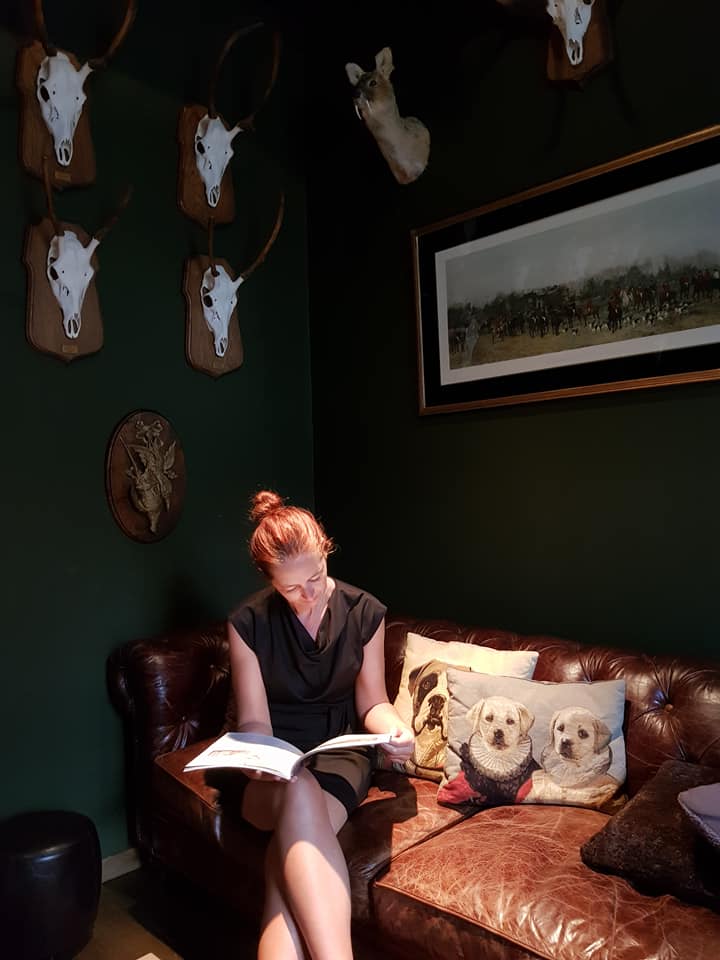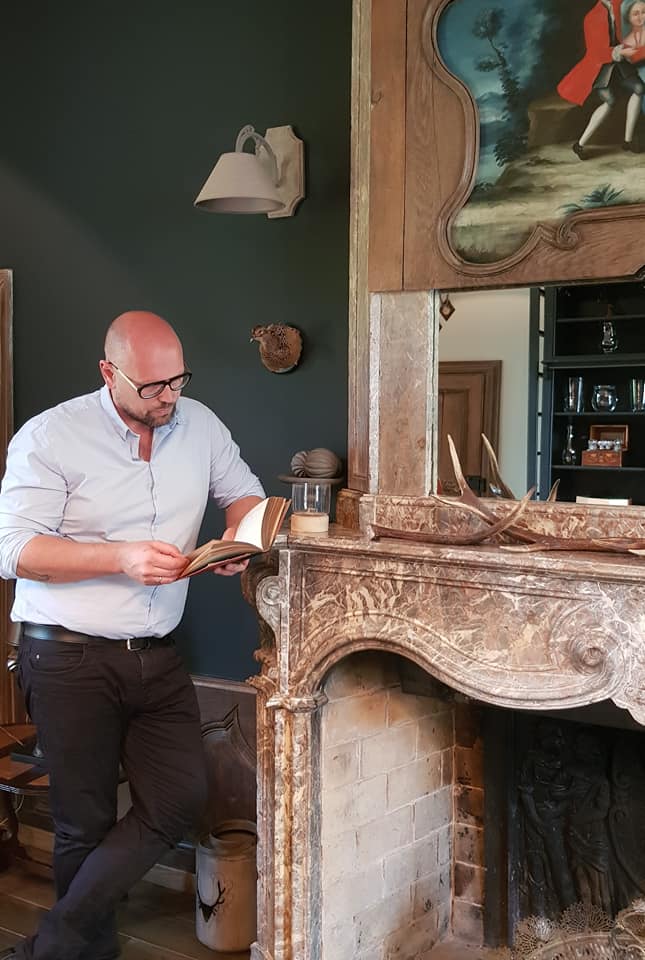 Since it was such a beautiful evening, we enjoyed our 'aperitivo' in the garden before having dinner at the restaurant.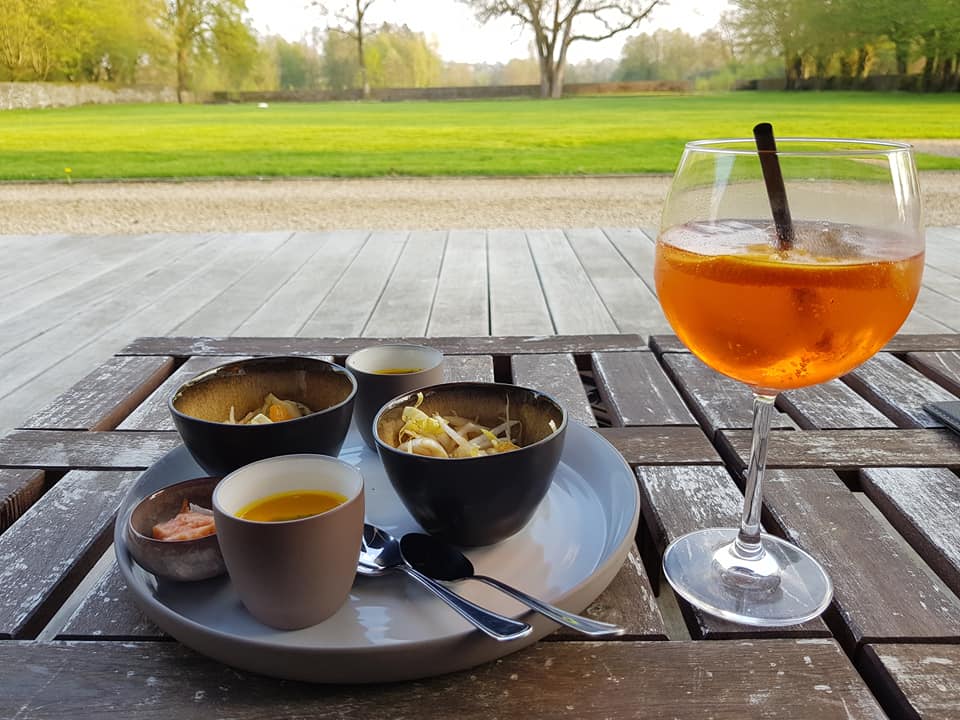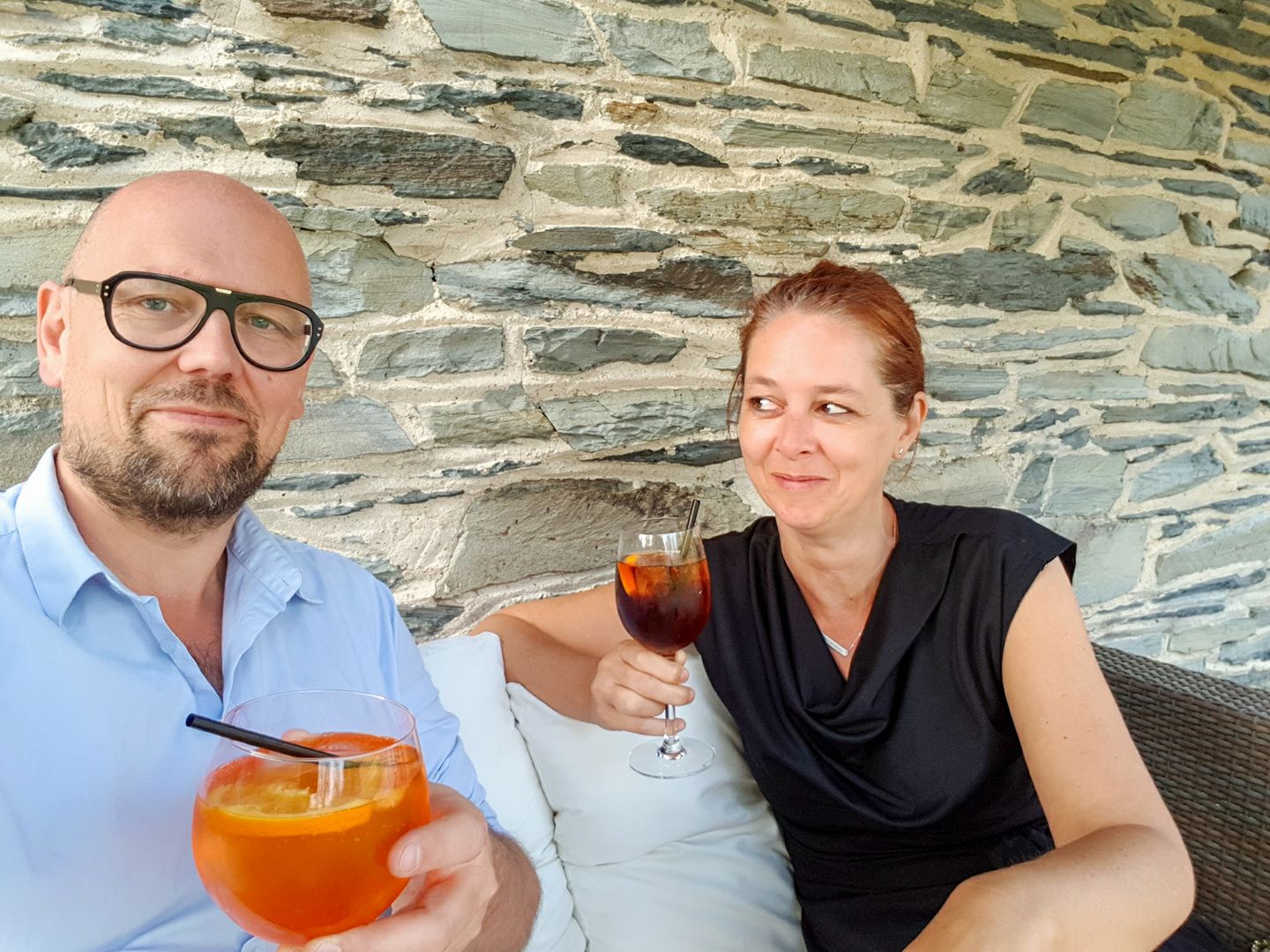 Chef Antoine Rigaux is a very talented youngman and he served us the 'Menu de Vaurien', all prepared with the home-brewed Vaurien beer and with lots of fresh local produce.
The food was absolutely great, full of flavour and beautifully presented.
Our favourites of the night were definitely both the quail ànd the turbot!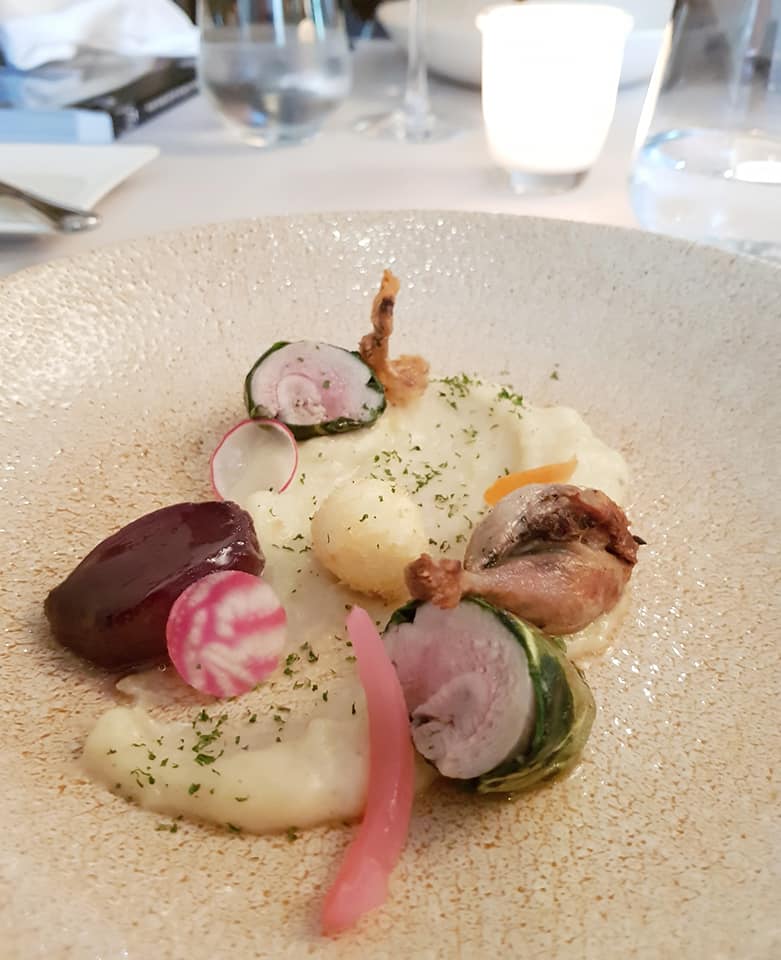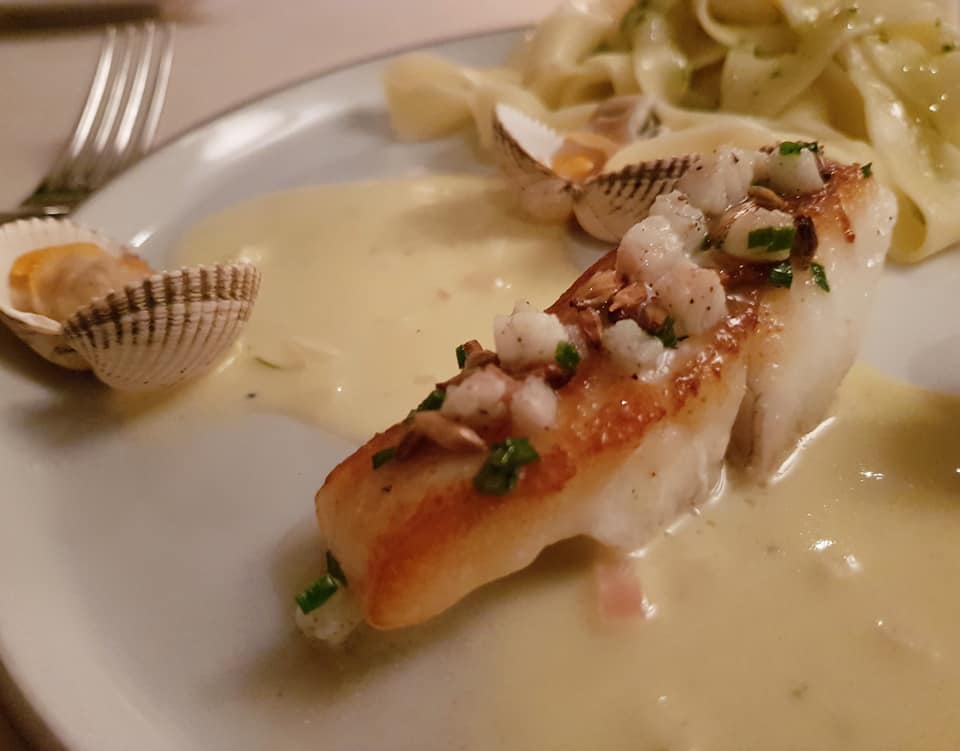 After a very comfy night, it was time for a scrumptious breakfast. Nice to also see some local products here!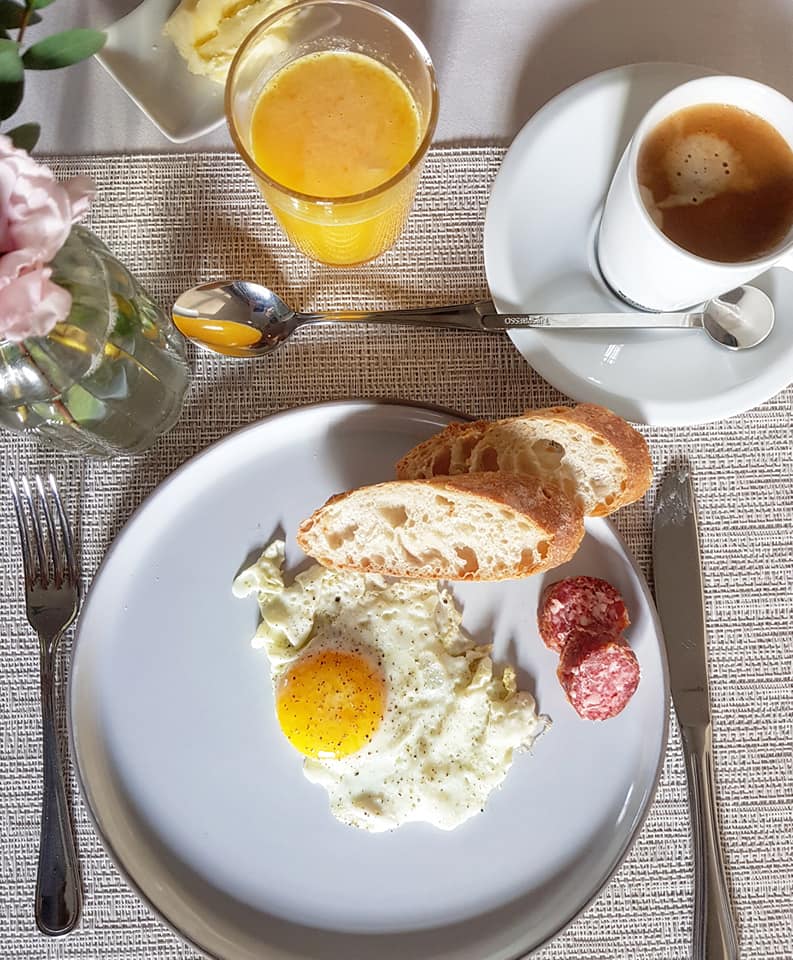 Le Chateau de Grandvoir should definitely be on your list if you' re looking for a wonderful and relaxed stay in the Ardennes.
The whole place has style and is just so… peaceful. It won't disappoint, promise!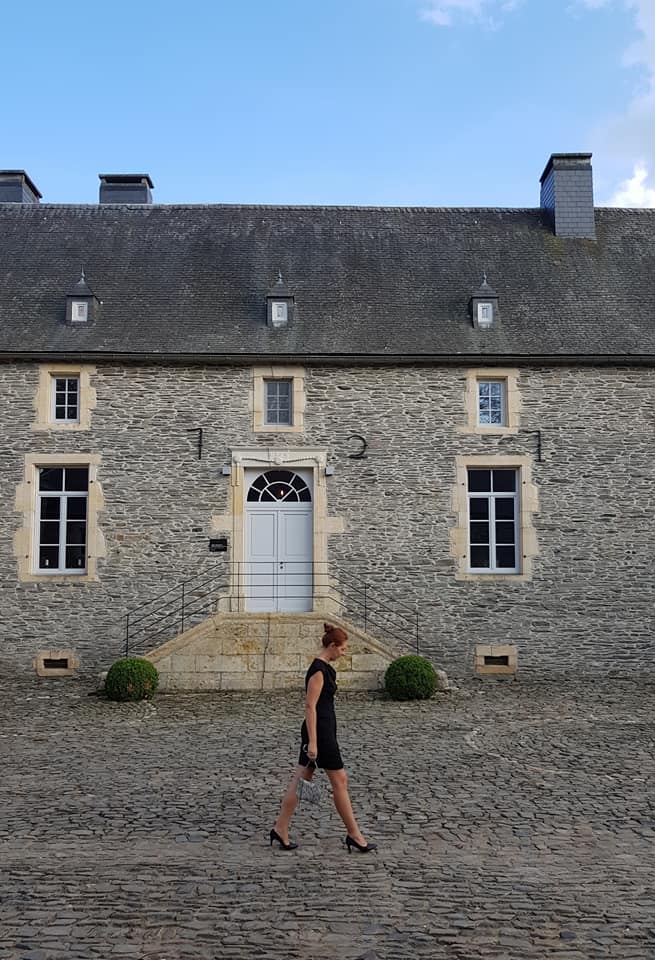 Thx Backstage Communication for the invite!