Lucky us.
We got invited by the lovely Sophie of La storia di Sophia to come down to the south of Italy to spend a couple of days at her beautiful holiday home Casa Vita in Ostuni, Puglia.
Our eldest was on a school trip to London, so off went the four of us!
The stunning countryhouse is situated just outside 'la città bianca' (Ostuni) and sleeps 8 people as it has four double bedrooms and three bathrooms.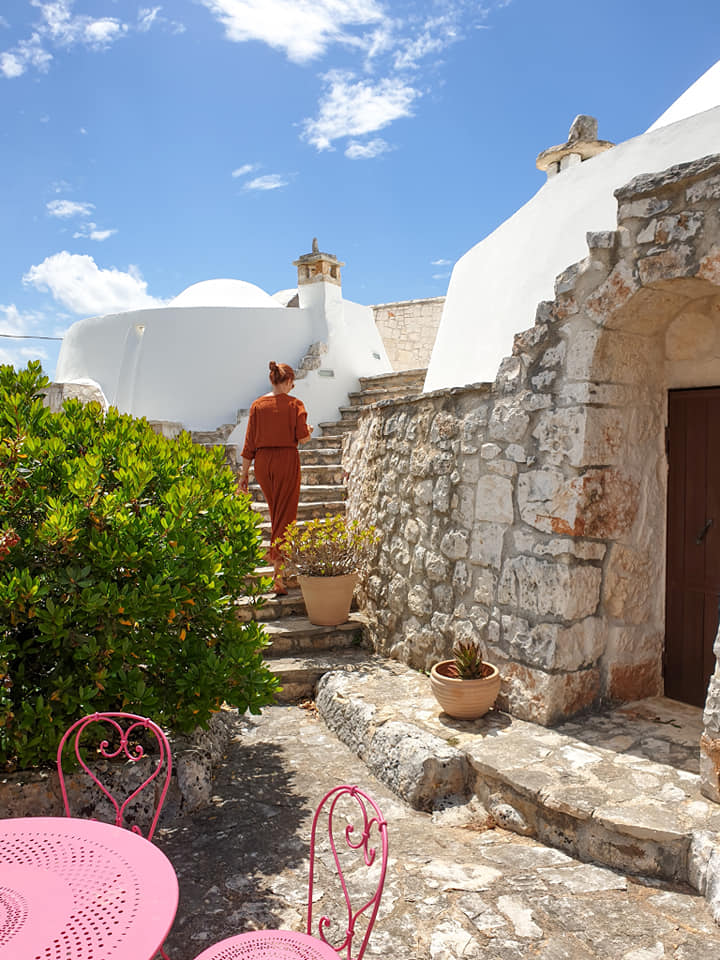 It is surrounded by a lovely garden with old olive trees and is a true oasis of peace and tranquility.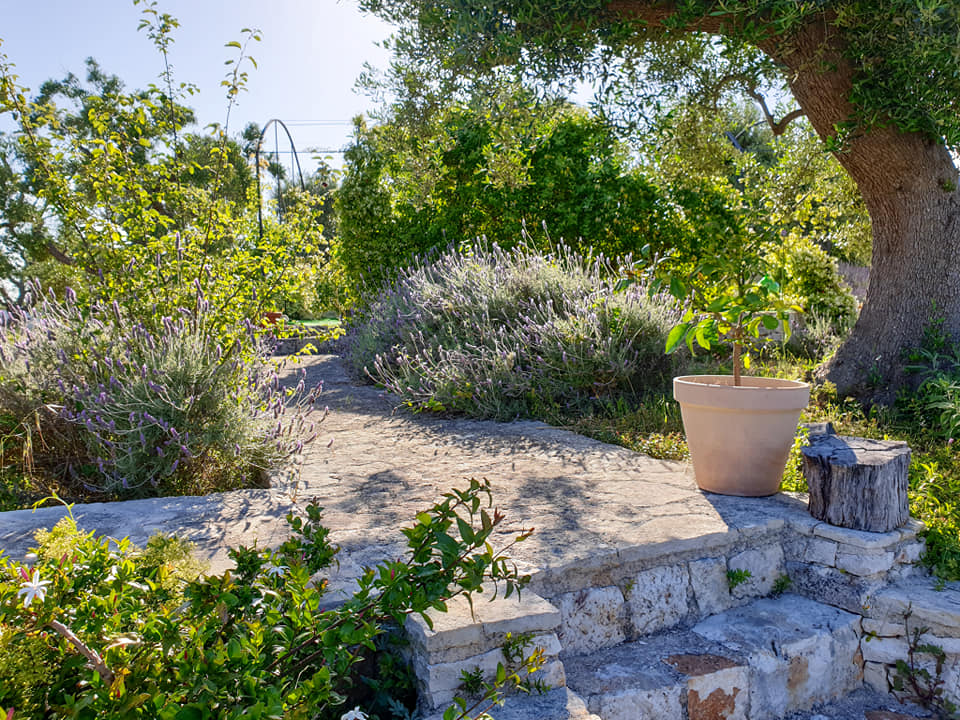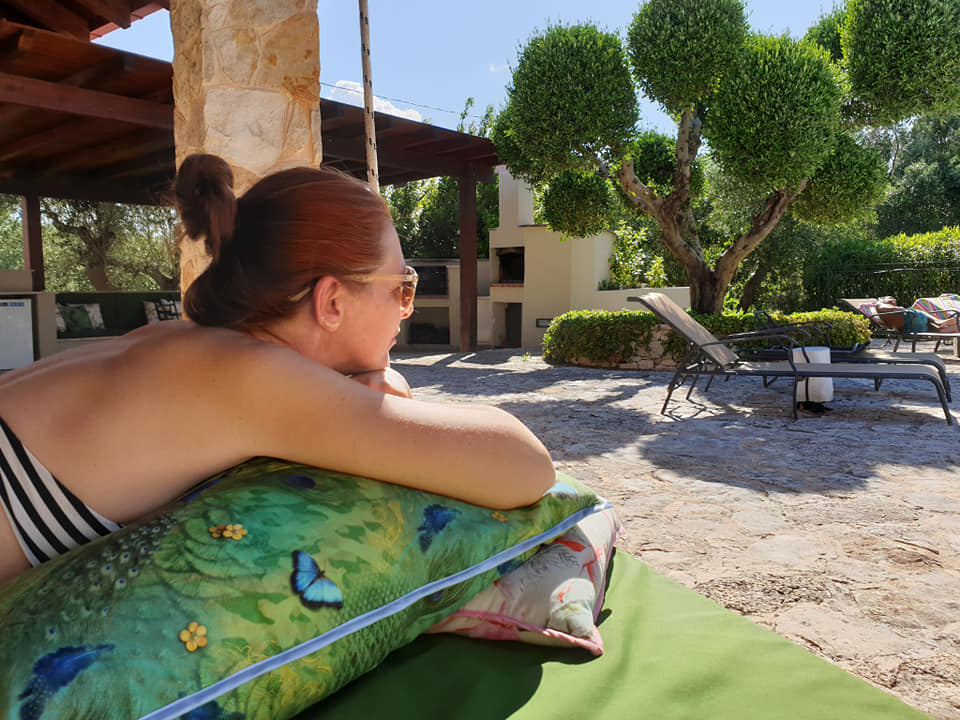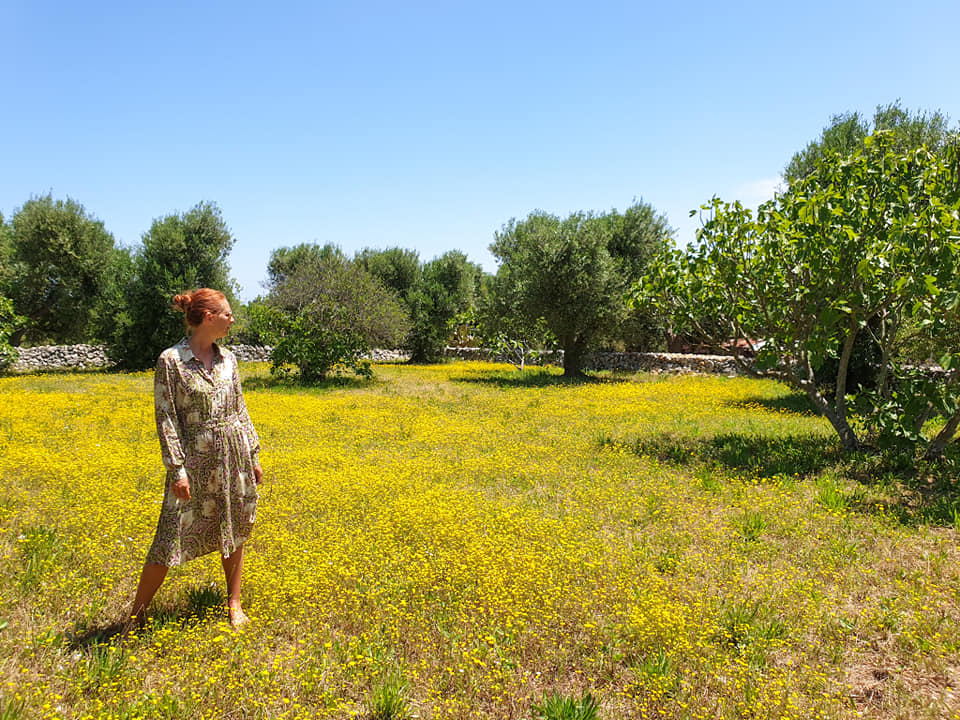 There is a large swimming pool (kids loooved it!)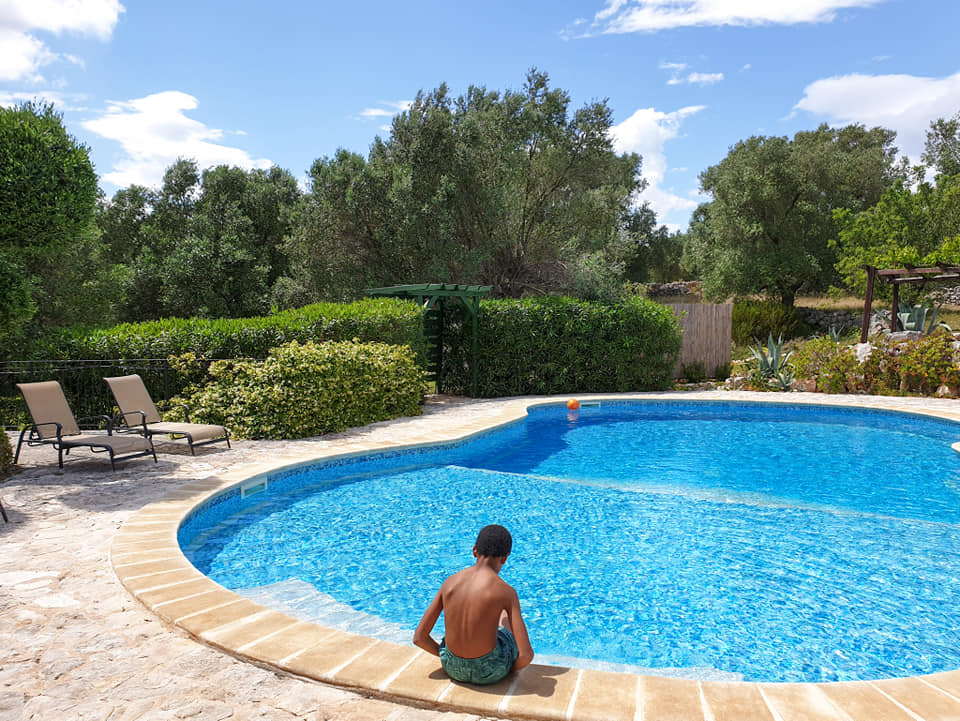 and a lovely outside area with comfy chairs and daybeds,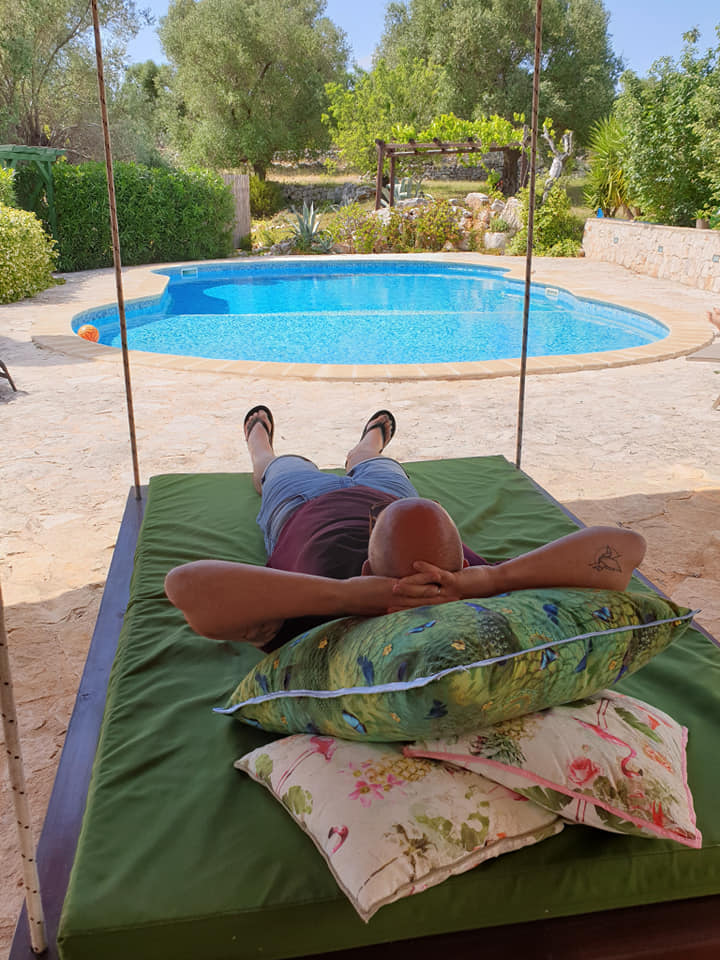 covered patios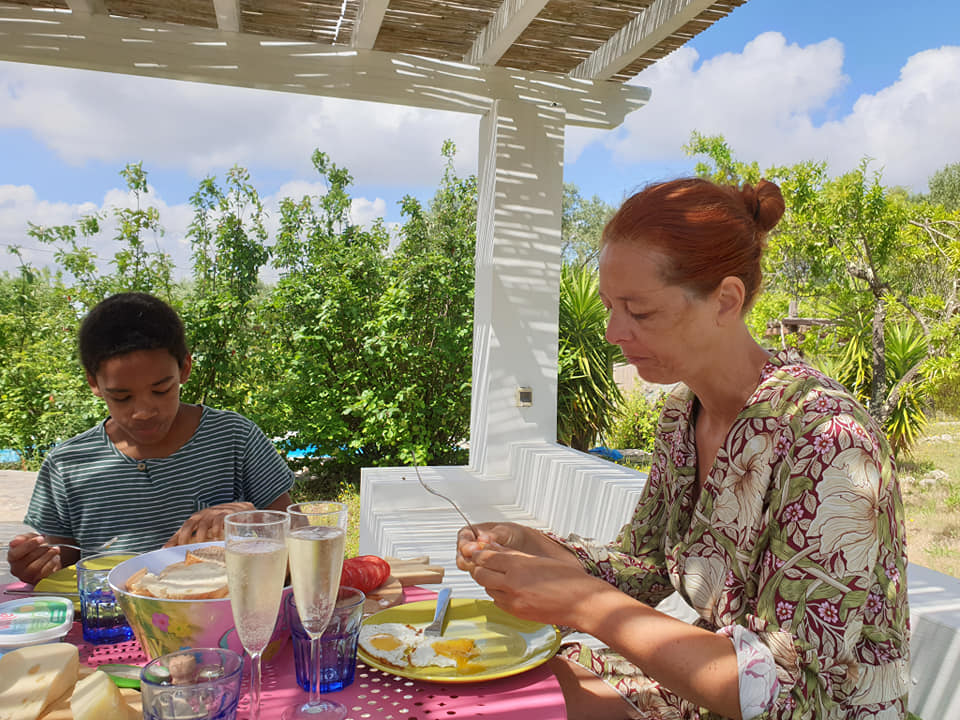 and an outdoor kitchen with bbq and a woodfired pizza oven (foodblogger's dream). There's even a gazebo to play table tennis.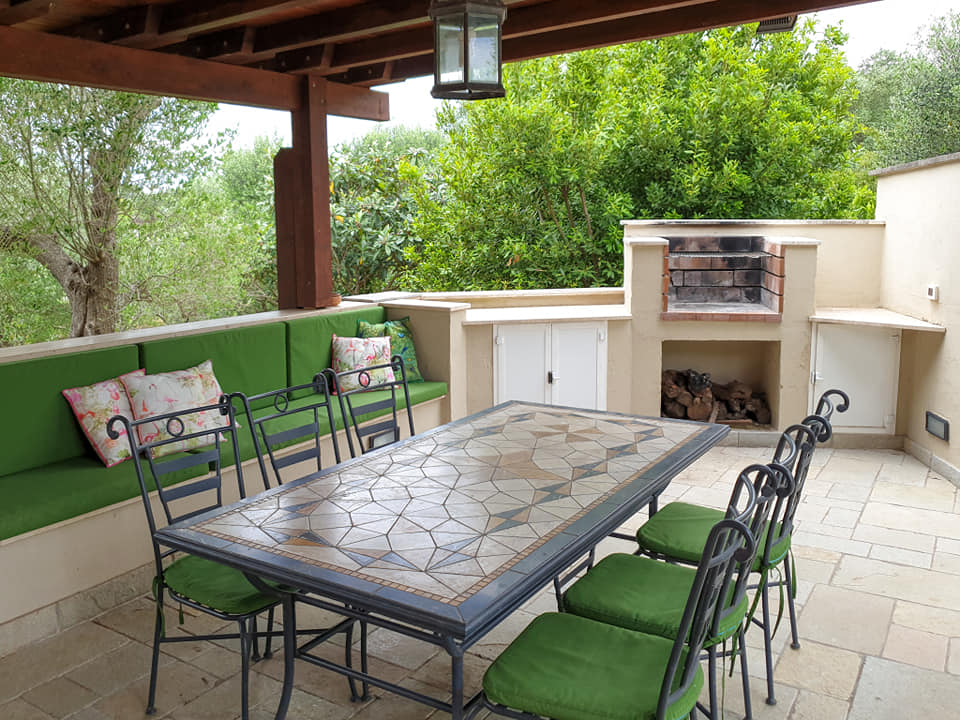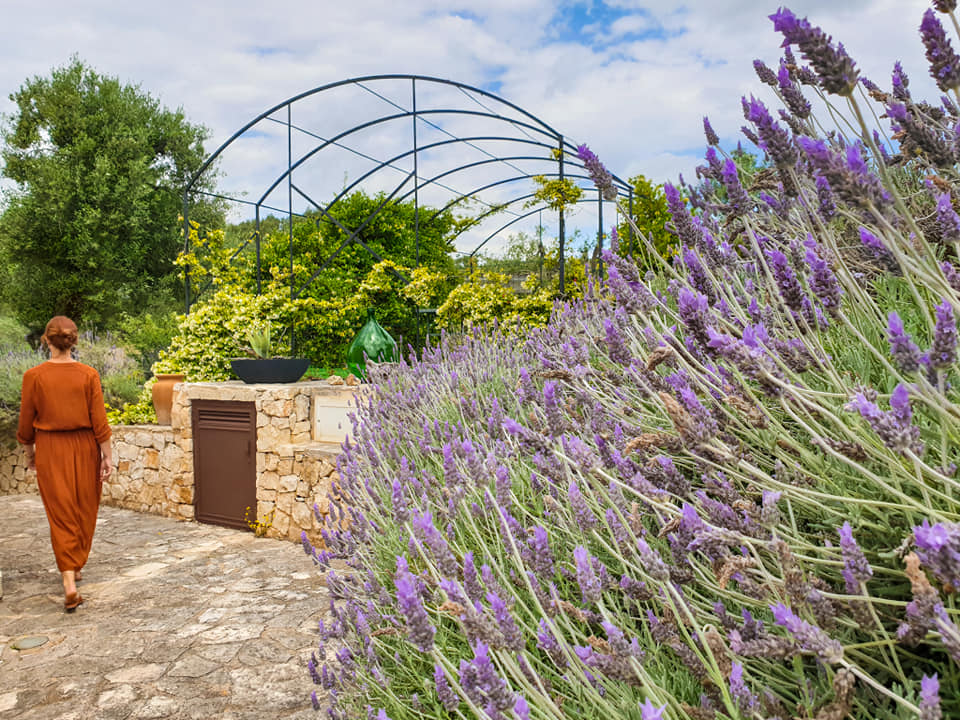 We thought this was actually one of the nicest things about this place, the fact you always had the perfect spot to sit according to the time of day and the position of the sun.
On one of the evenings we tried out the pizza oven and since we had never done this before it was quite an adventure!
Lucky for me, @byevamaria is a firy woman, so before I even knew it, she was collecting wood from the garden shed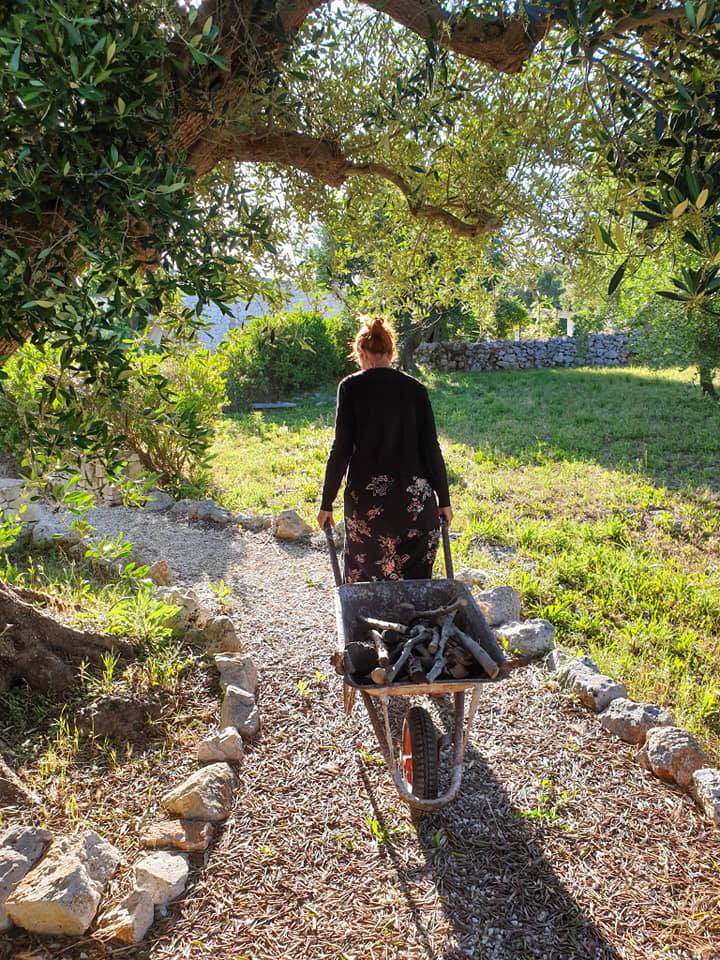 and got the fire going in no time! 😉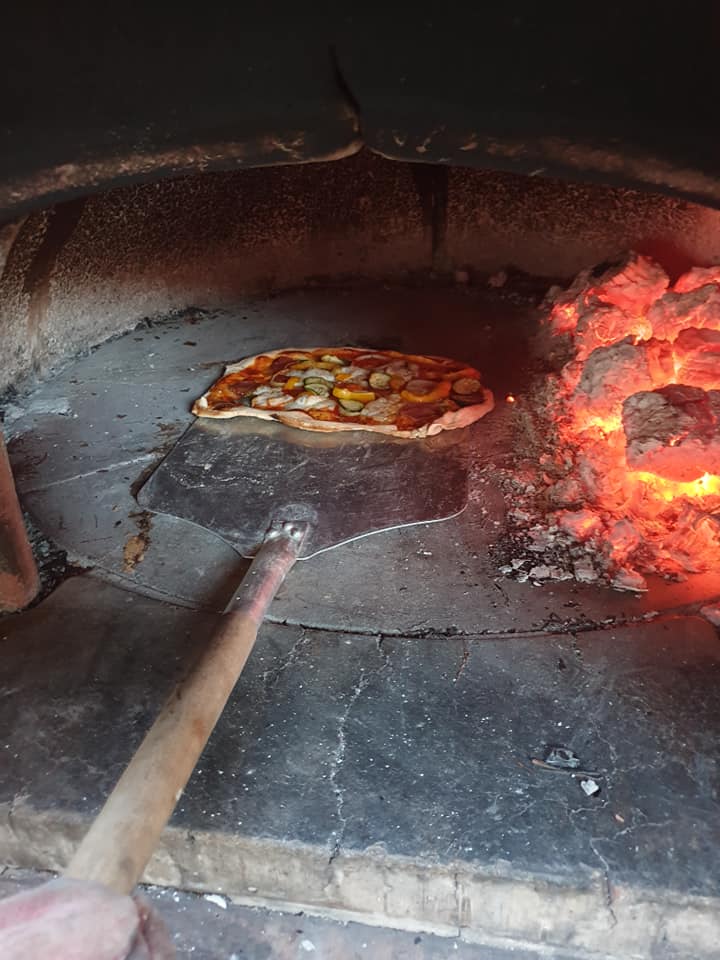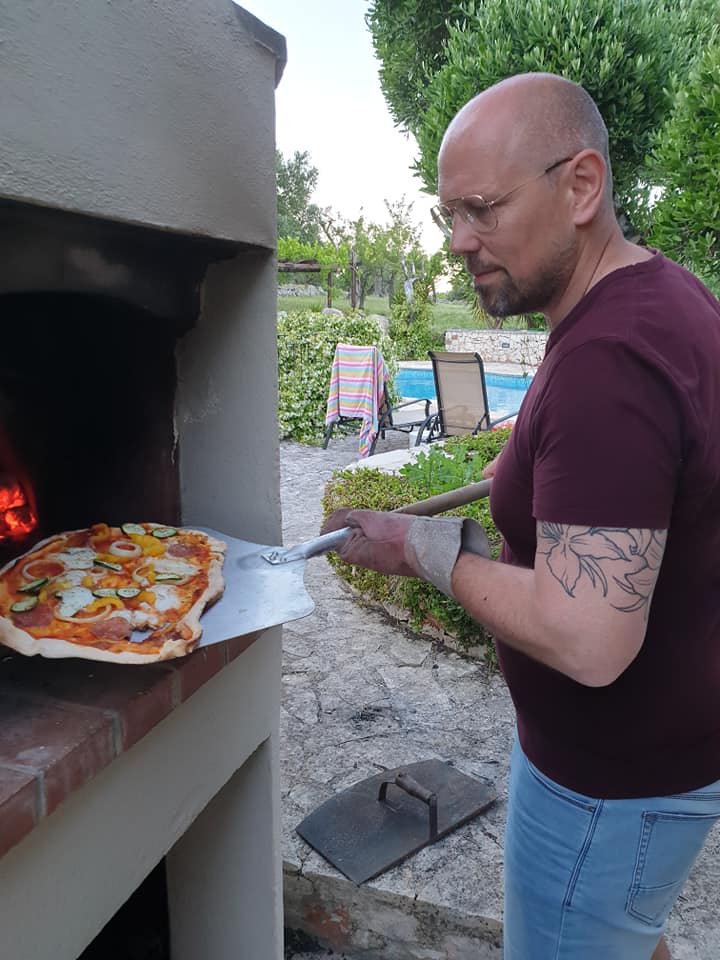 But yes, our (quite odd-shaped) pizzas turned out more than allright!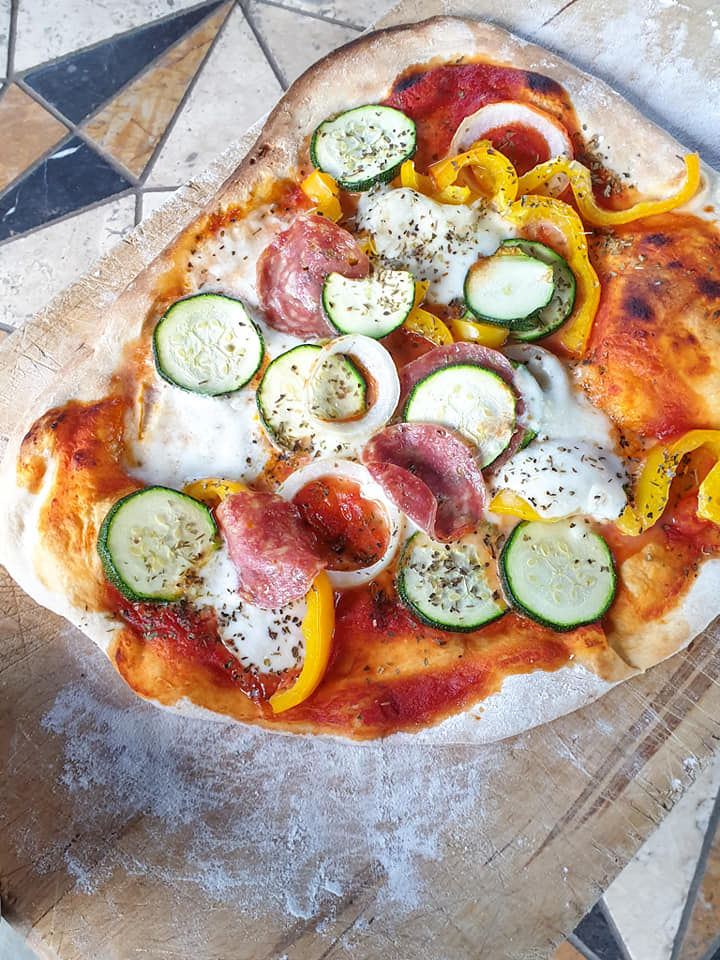 Inside the house is very spacious as well and nicely decorated. There is a cosy, stylish sitting room, a large, practical kitchen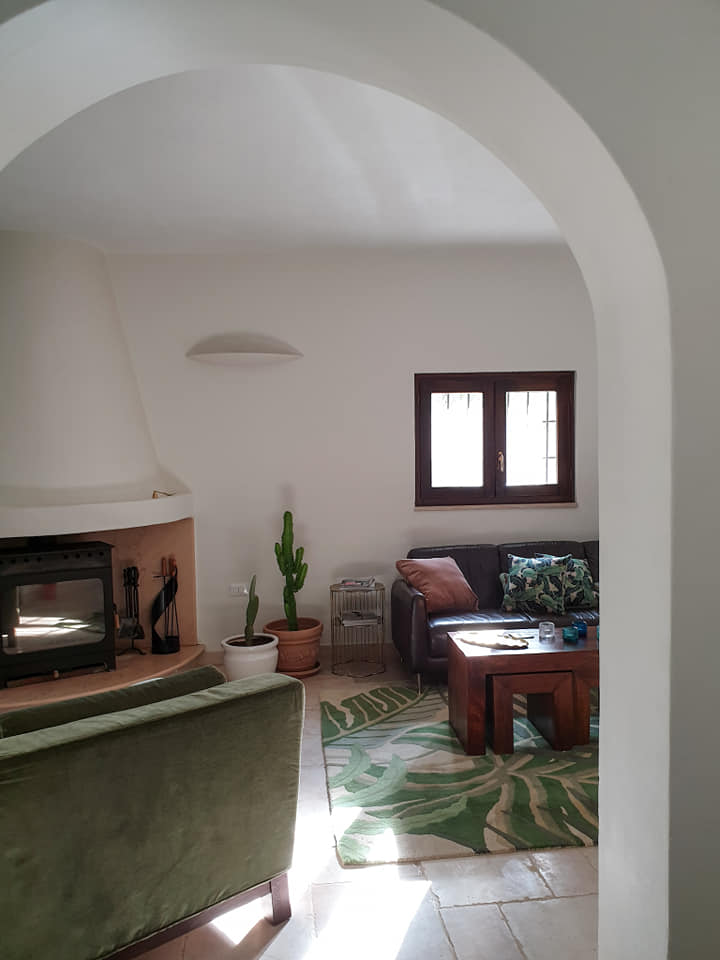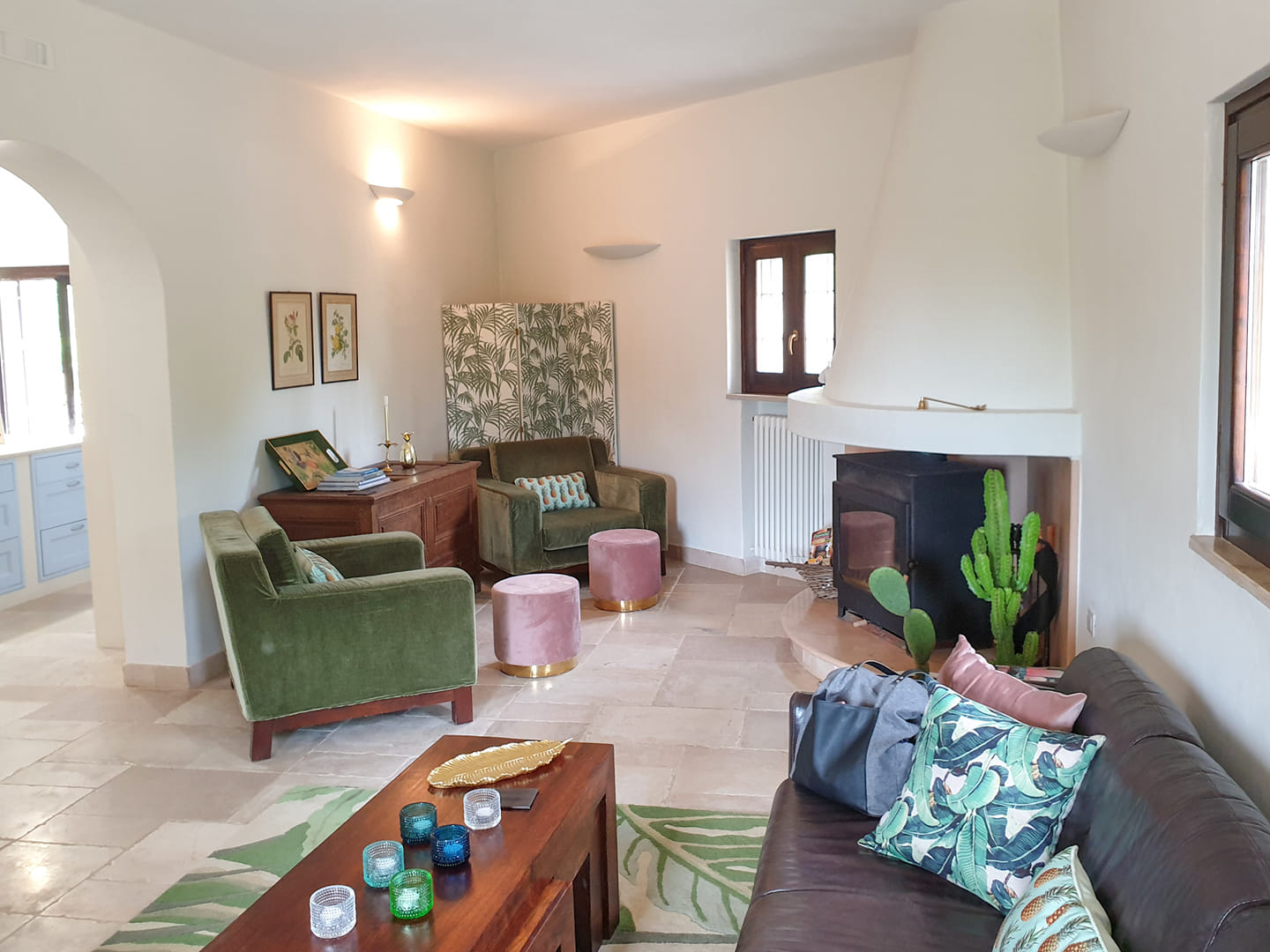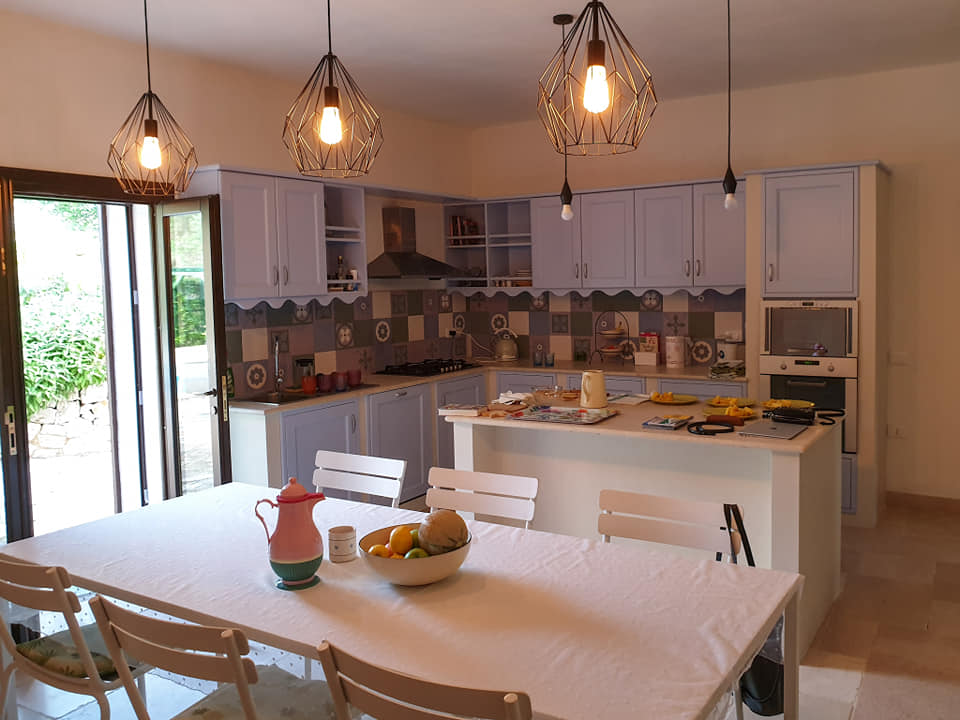 and like I said 4 double bedrooms and three bathrooms.
Two of the bedrooms are inside typical trulli which makes for quite a special sleeping experience!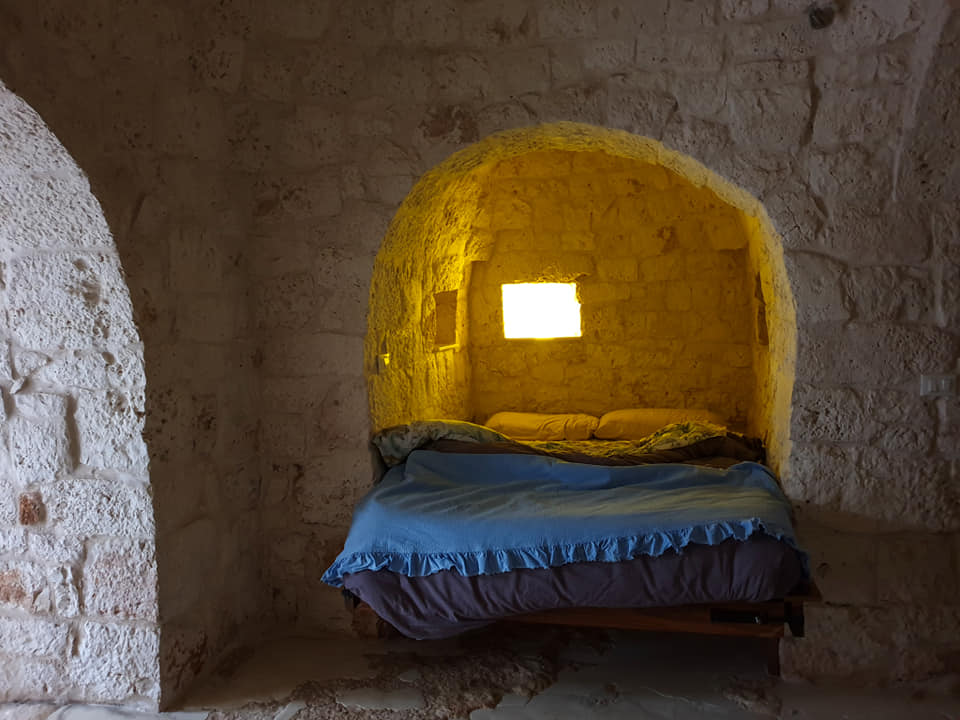 And yes, being bloggers and all, there is wifi too! 😉
The kitchen comes in very handy for instance to make your own breakfast with fresh, local apricots.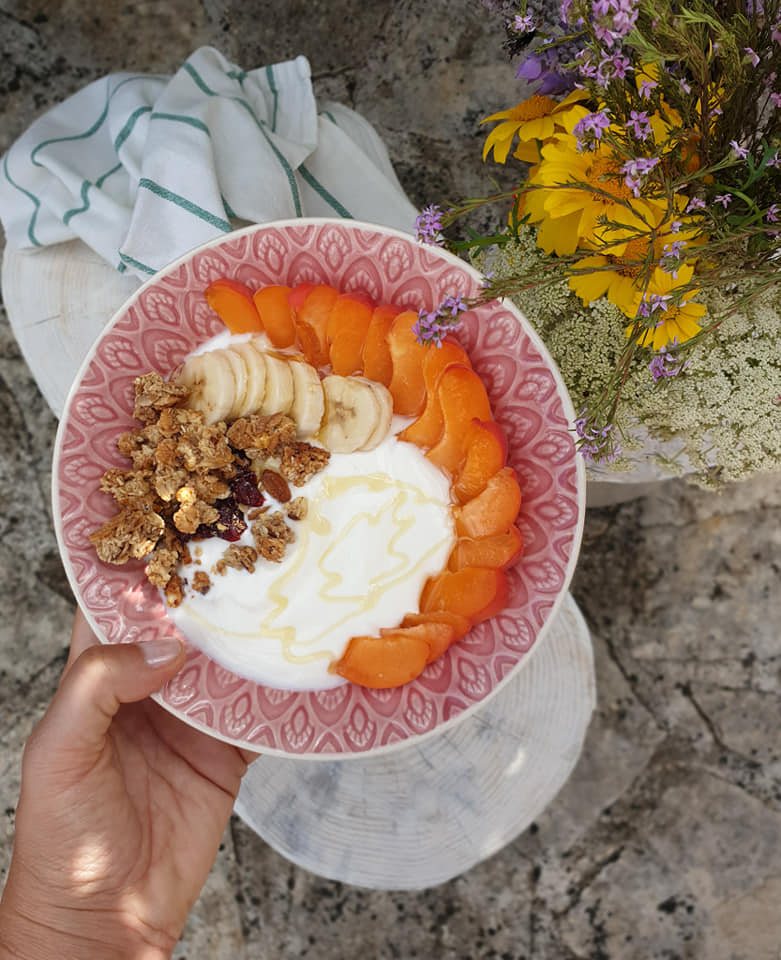 Now, what did we do these four days and how did we go about that?
We first flew from Charlerloi Airport to Bari with Ryanair and from there it's an hour's drive to Ostuni.
Our car rental came from Sixt.
Ostuni is the perfect starting point for several day trips, but we started in Ostuni itself which is only a 10 minute drive away from the casa.
You can already spot this cute little white town from far away as it is perched high up on a hill. It is really charming and worth while your visit! We strolled through the centro storico and fell in love with its beauty. The white houses, the colourful doors, the flowers.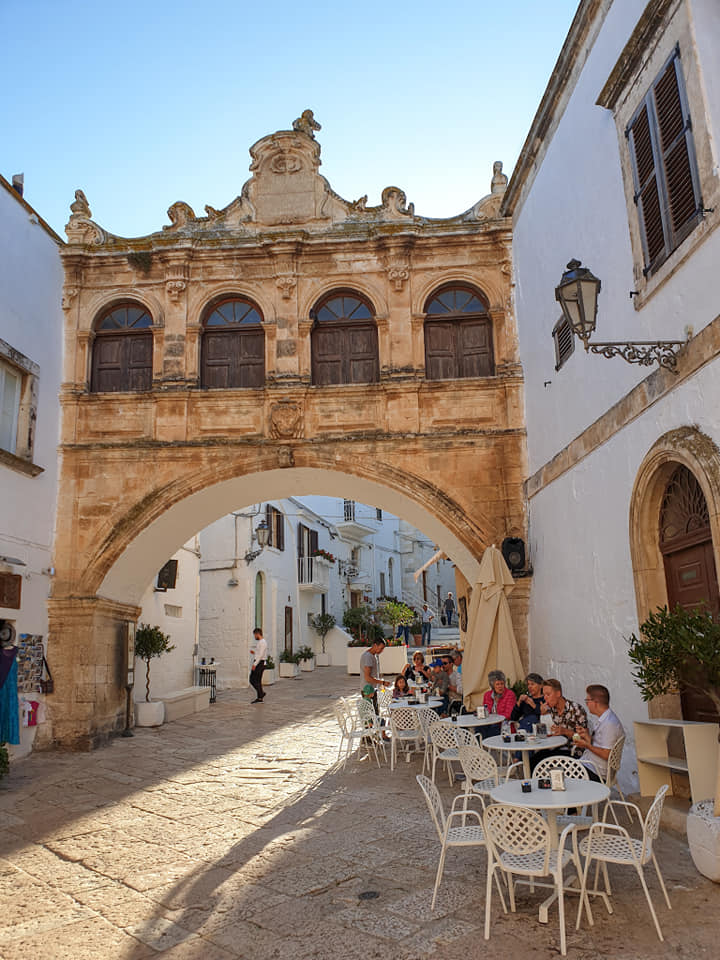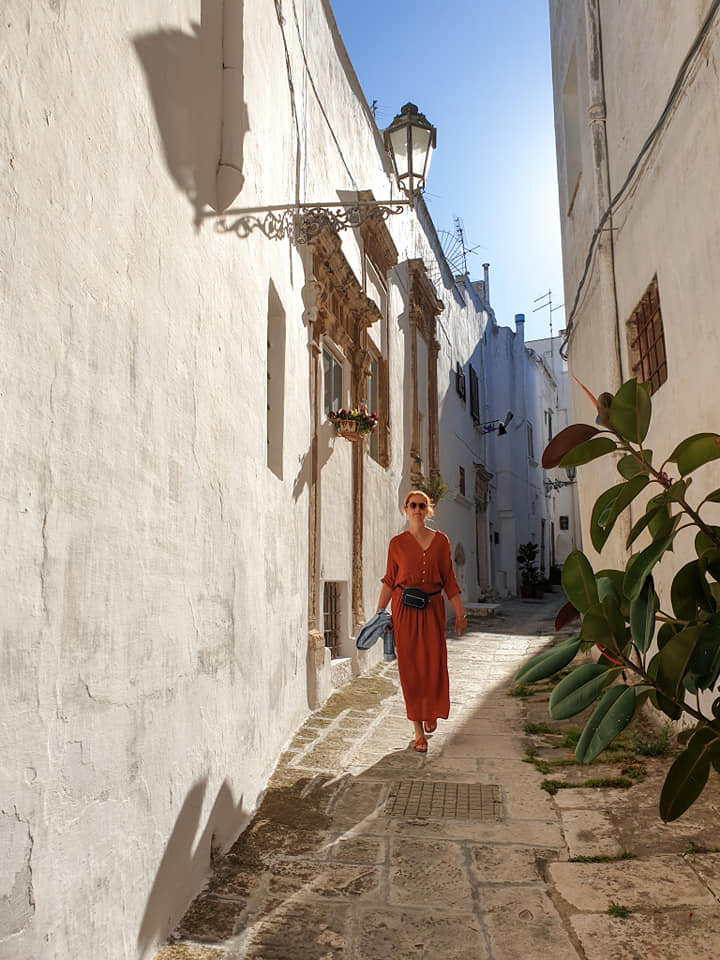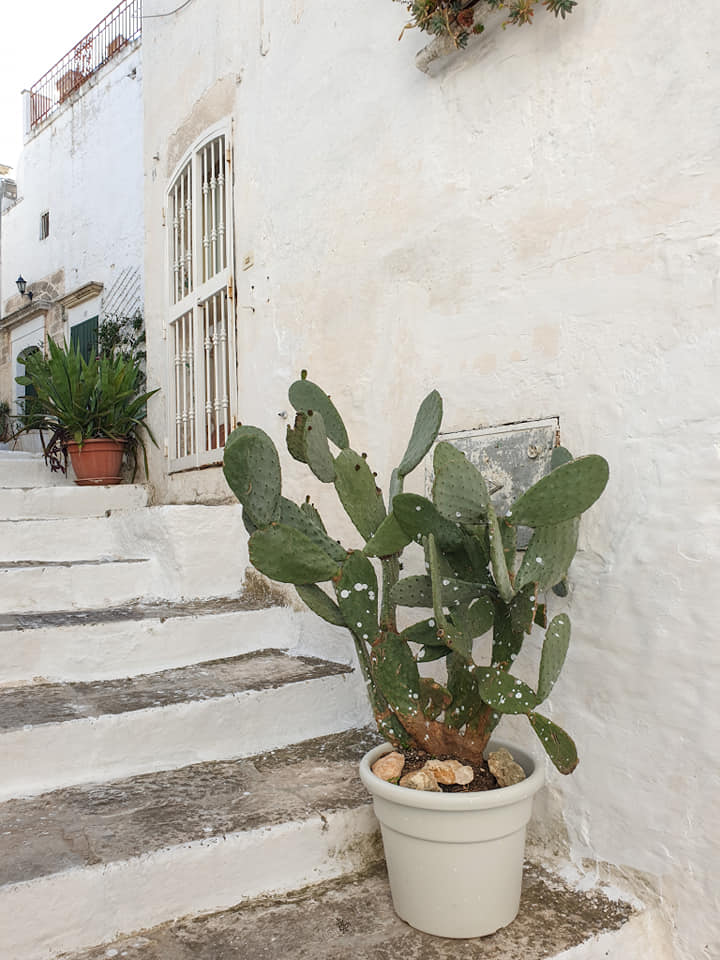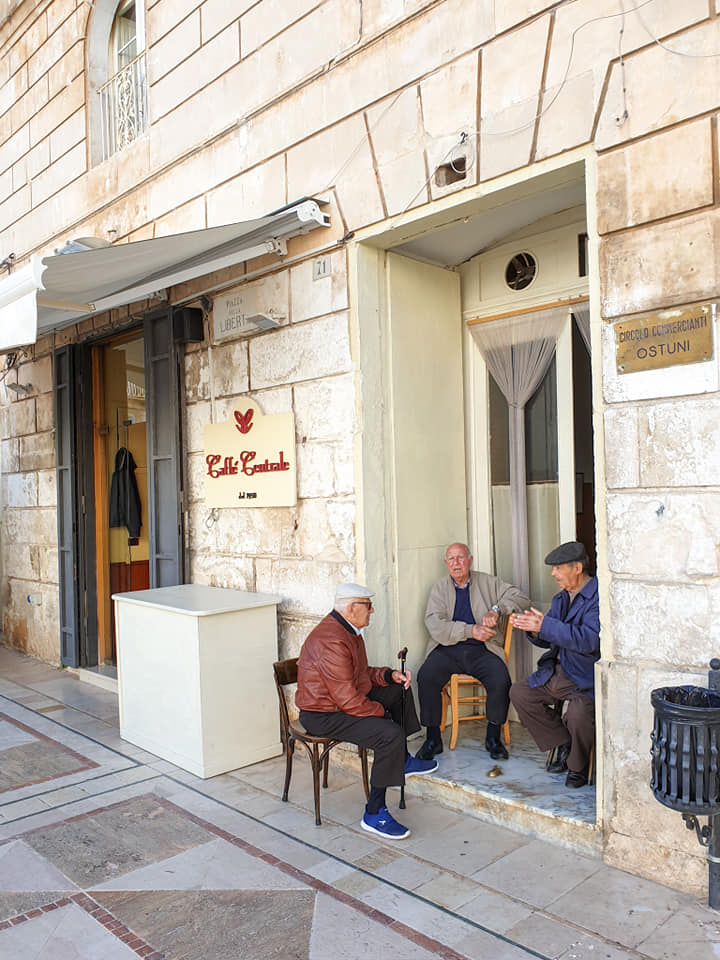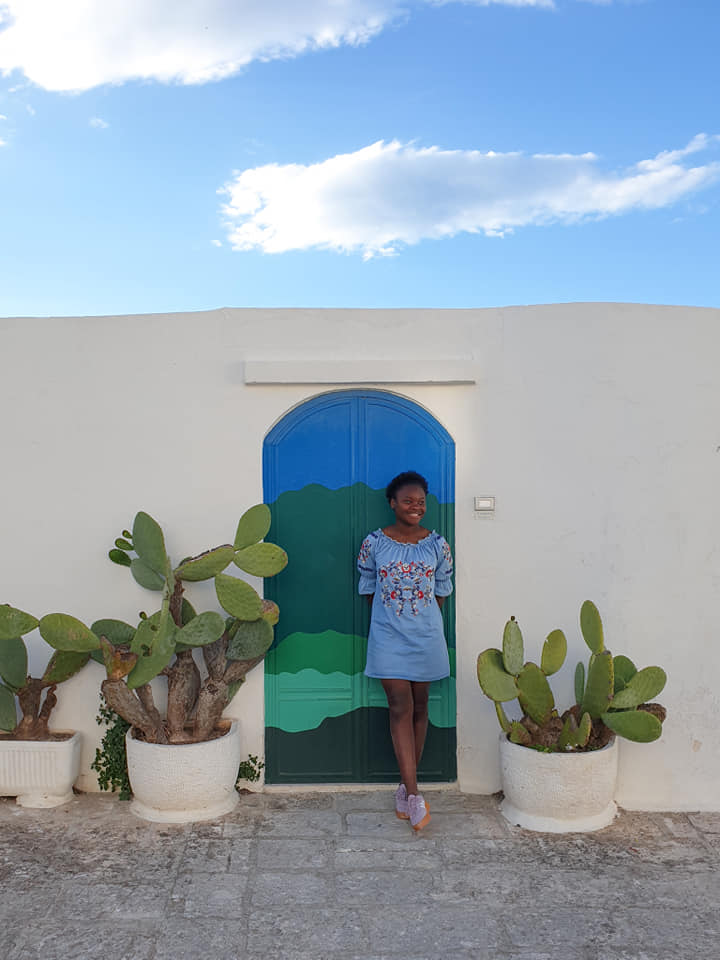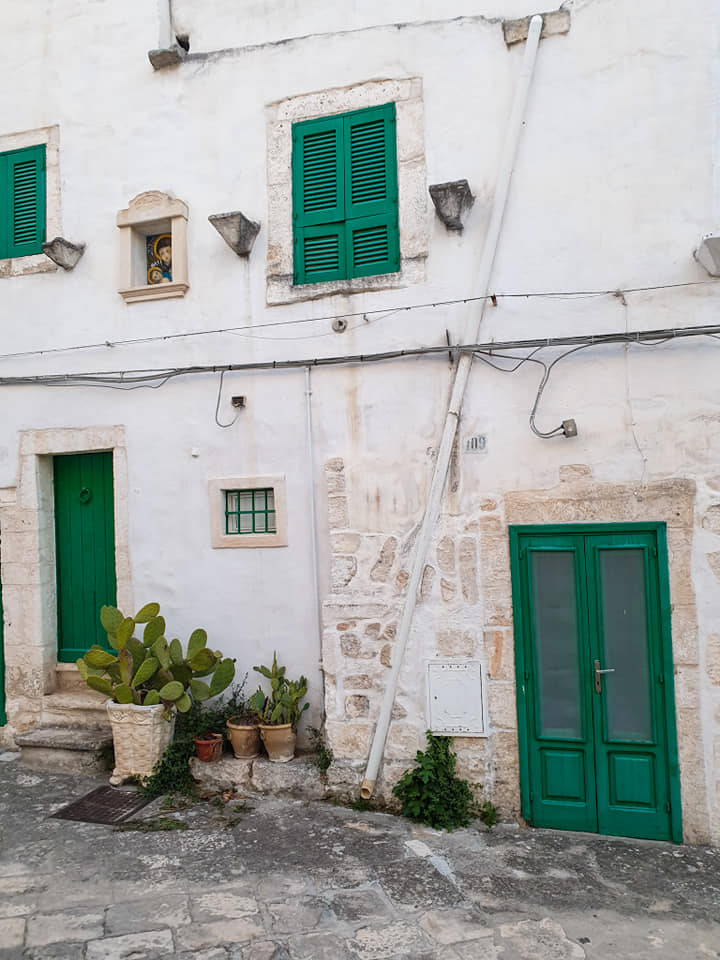 In Ostuni, we had lovely drinks with a view at Borgo Antico Bistro
A must-visit according to us!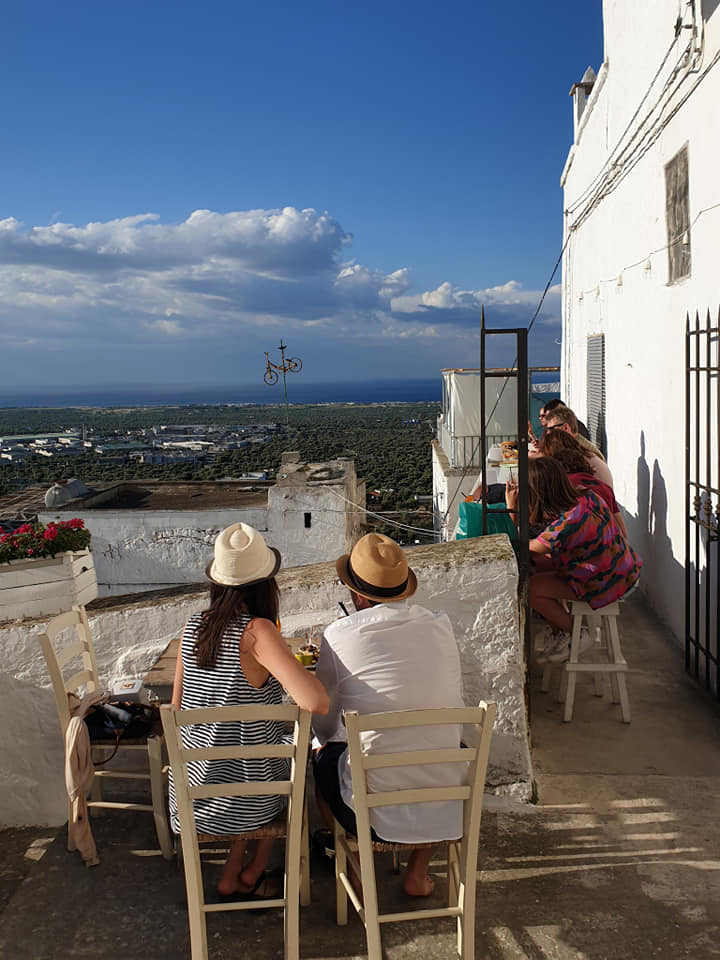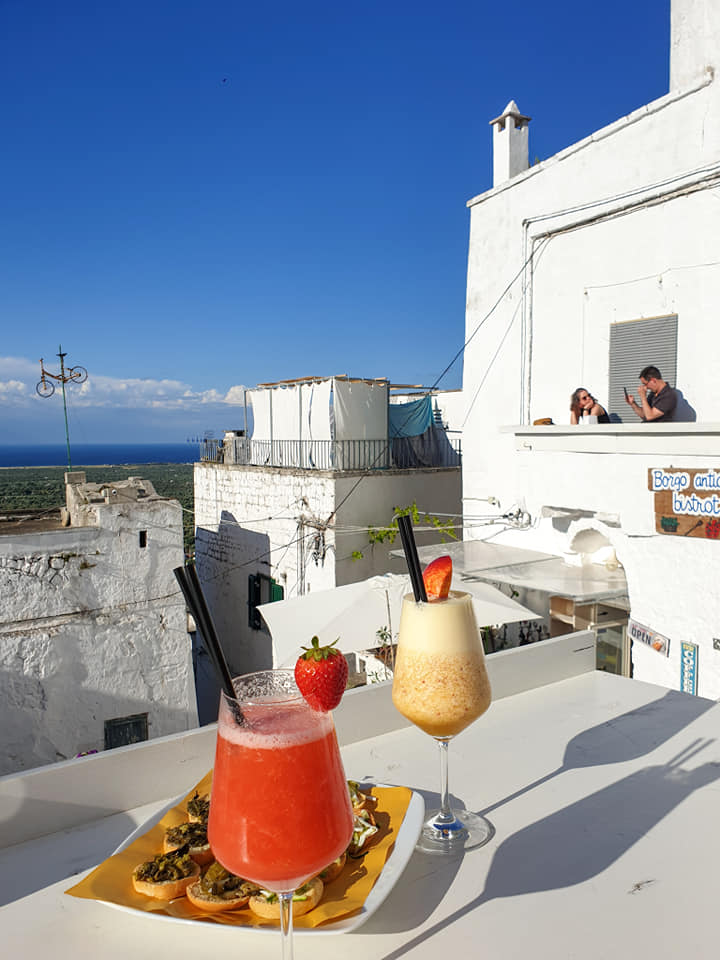 and enjoyed a nice pizza with a view at Ill Bellavista.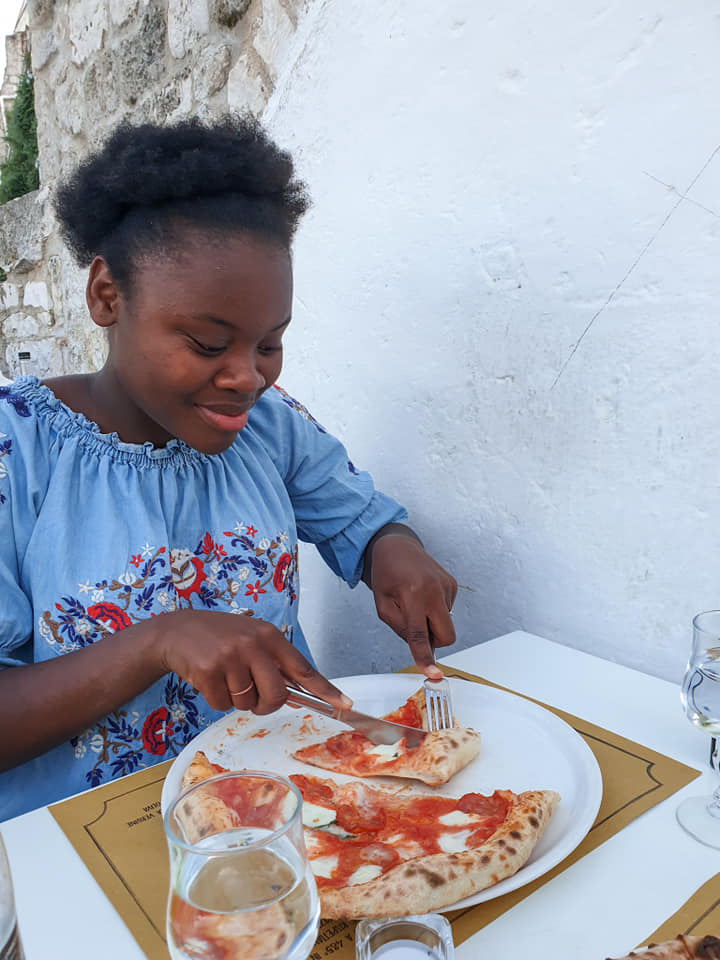 One of the most famous places in Puglia is of course, Alberobello.
This place is famous for its trullis which are scatterd throughout the entire old part of town.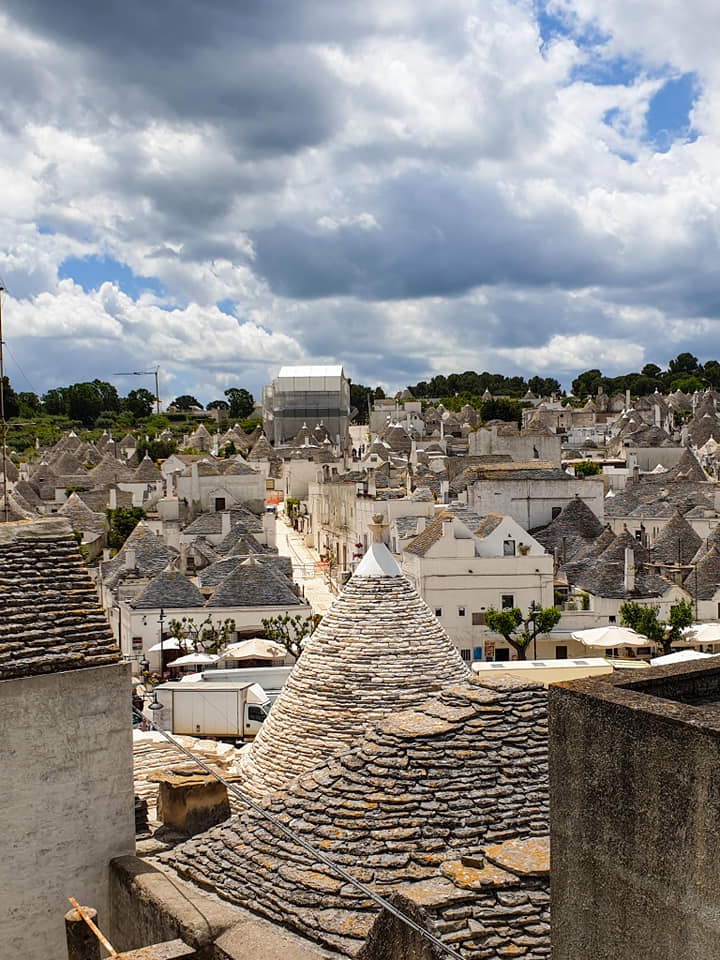 Trulli are typical for this region and are buildings which have a cone shaped roof, often decorated with religious or magical symbols.
And yes, Alberobello is quite touristy, but still a lovely to stroll around and enjoy an afternoon. There is even a church inside a trulli.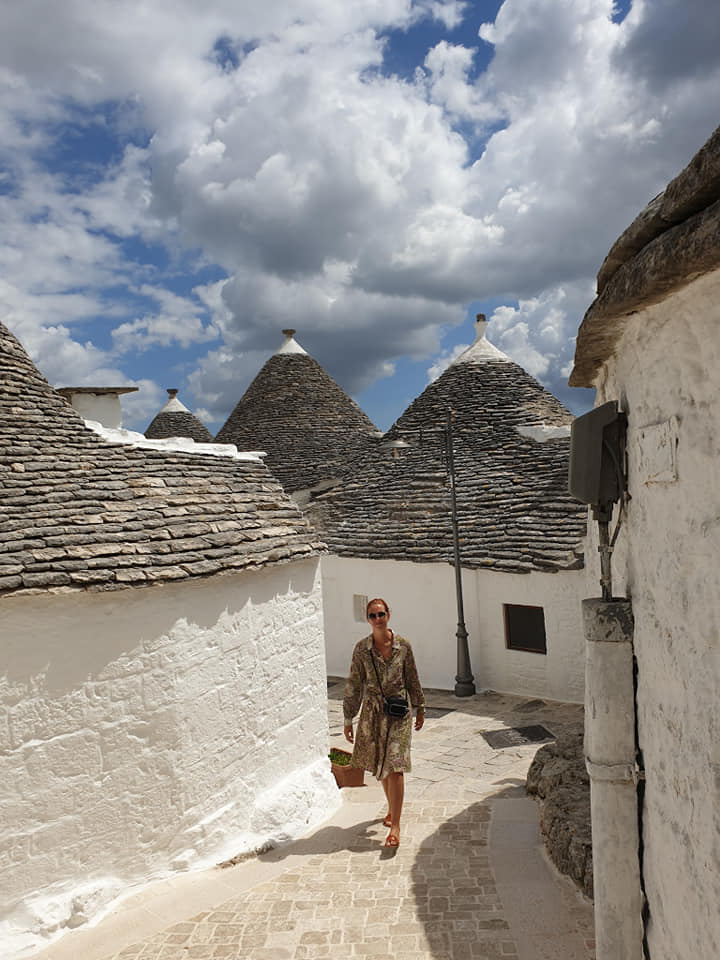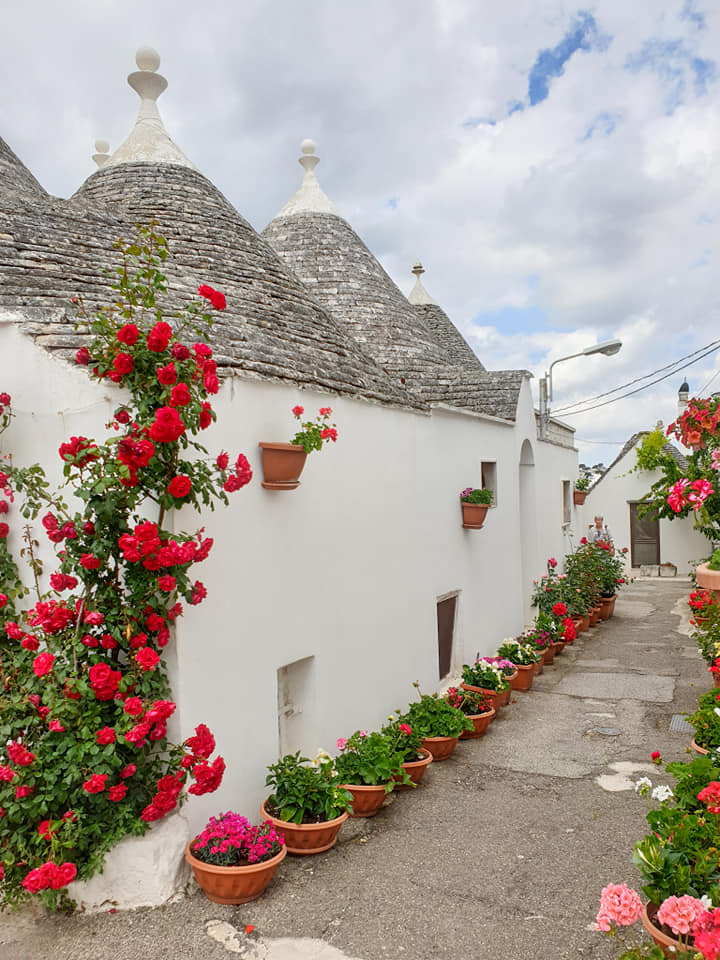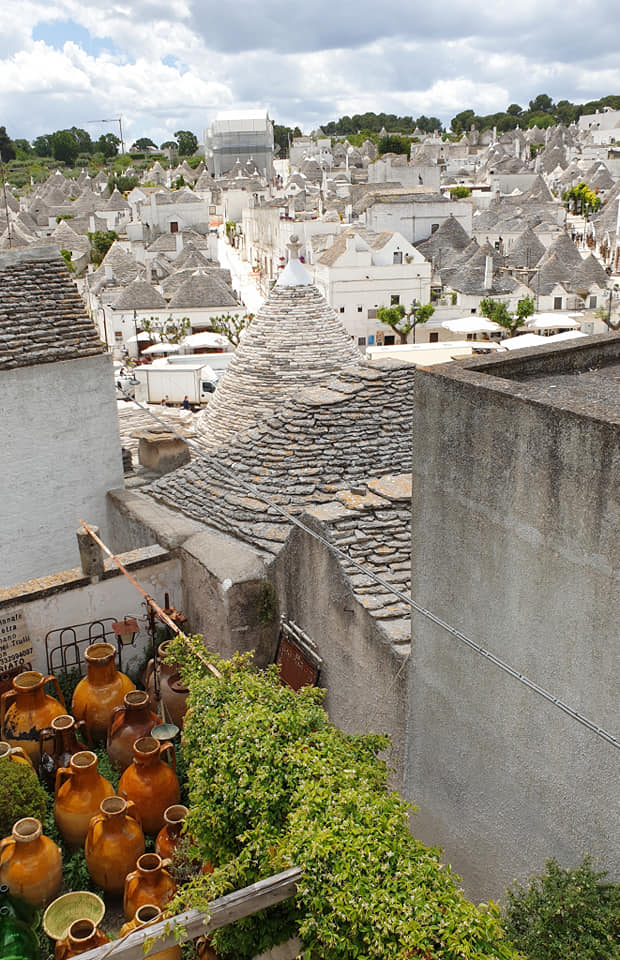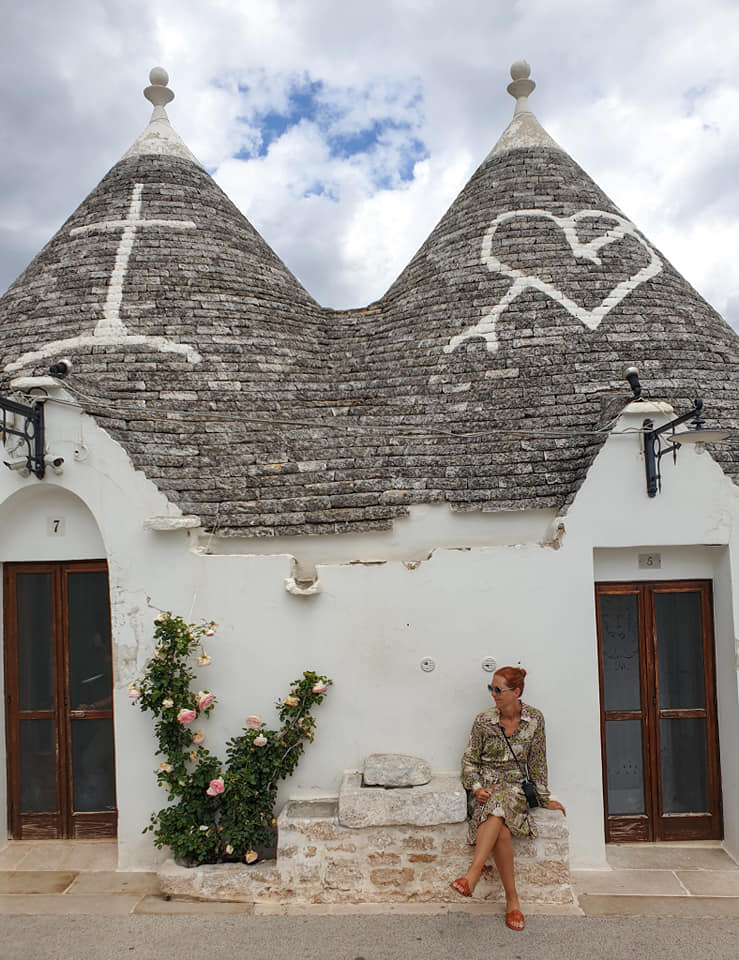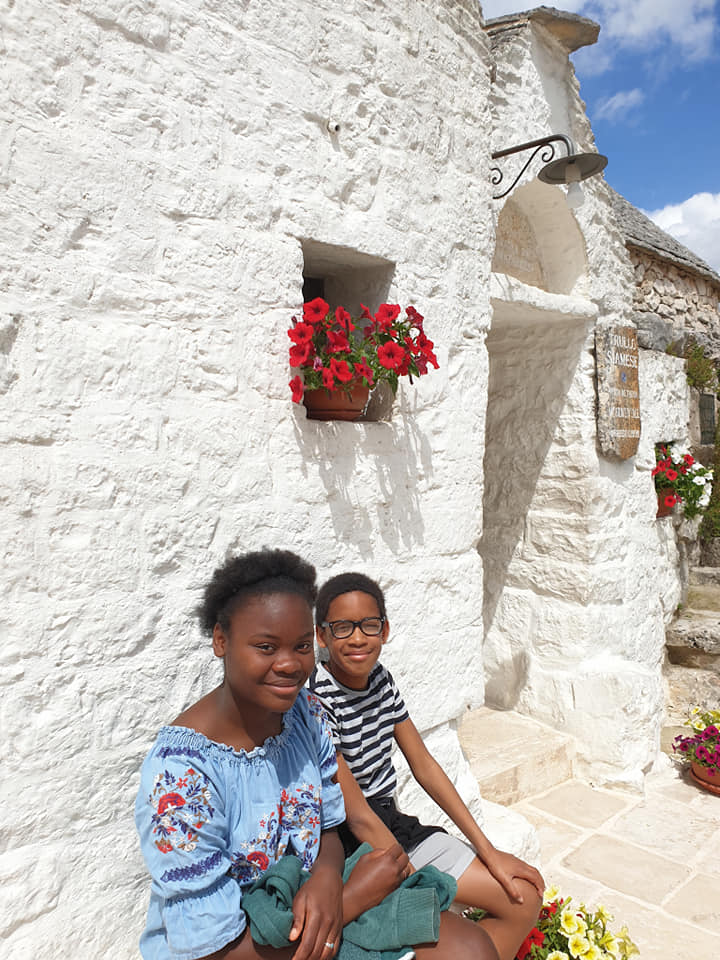 In Alberobello, we had the most amazing 8-course lunch at ristorante Fidelio, just outside the centre of town.
Lovely local food and without a doubt thé best steak I've ever had! (ever!)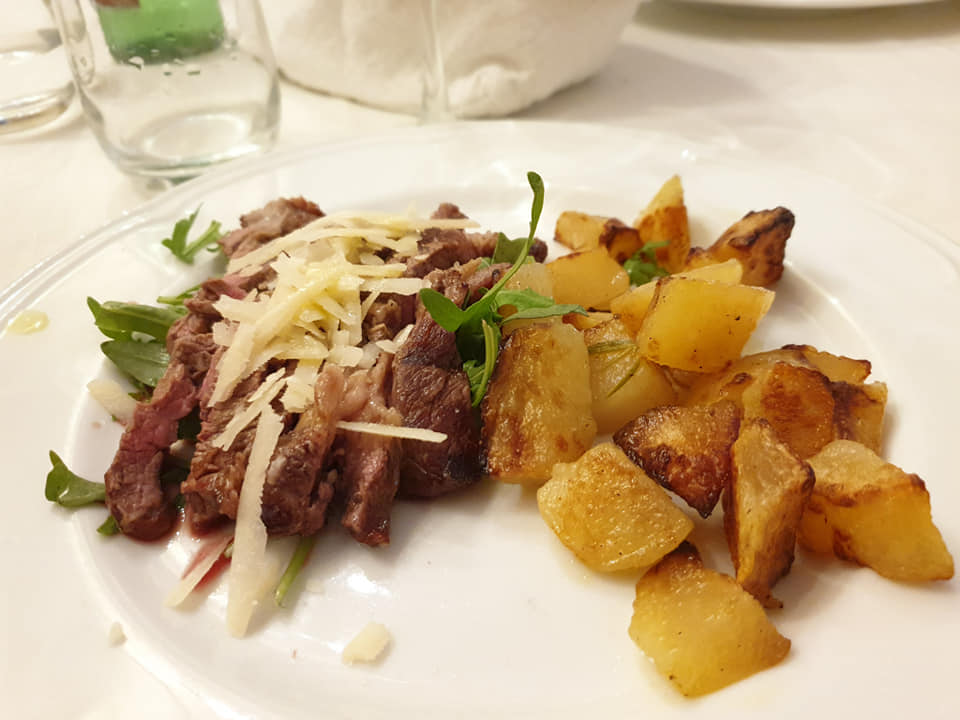 And that lemon puff pastry for dessert, oh my… so good. Highly recommended.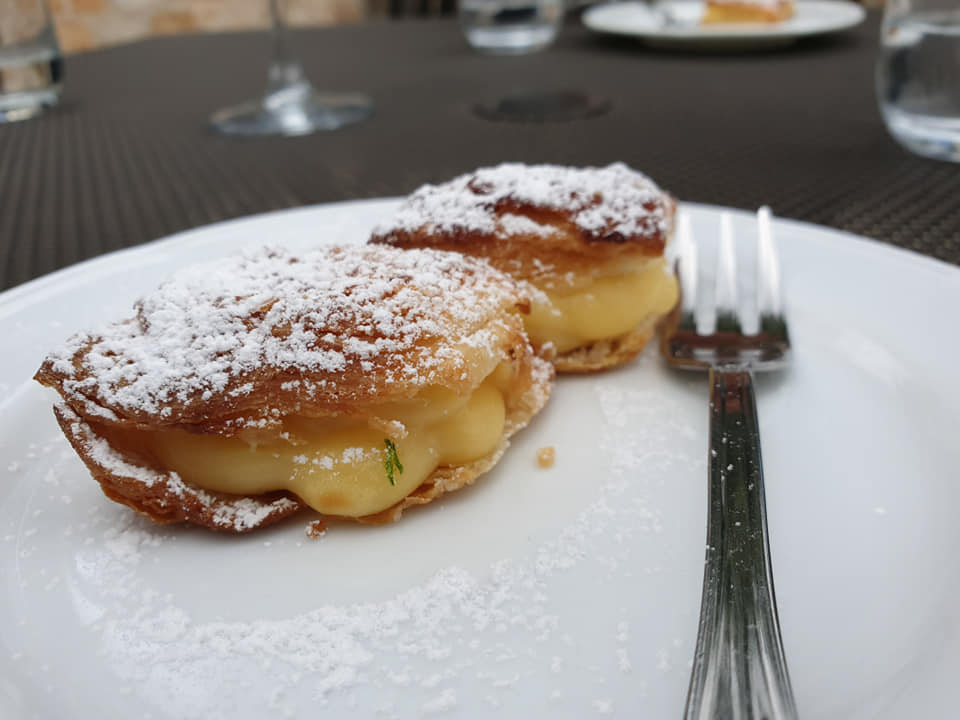 You can sit in the garden too if you want, which we did for dessert and coffee as it was quite a windy day.
Our rental Jeep from Sixt came in quite handy with all these potholes in the roads everywhere btw… Thx again for the great service Sixt.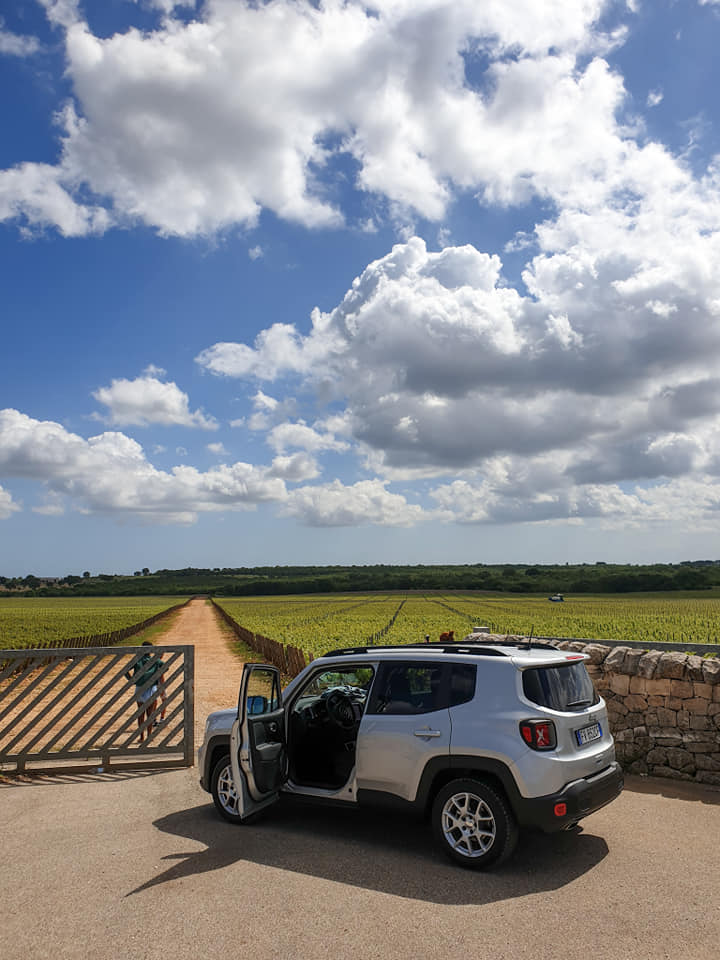 Driving from town to town you come by the most beautiful villages and landscapes. Such a joy!
And so many photo opportunities…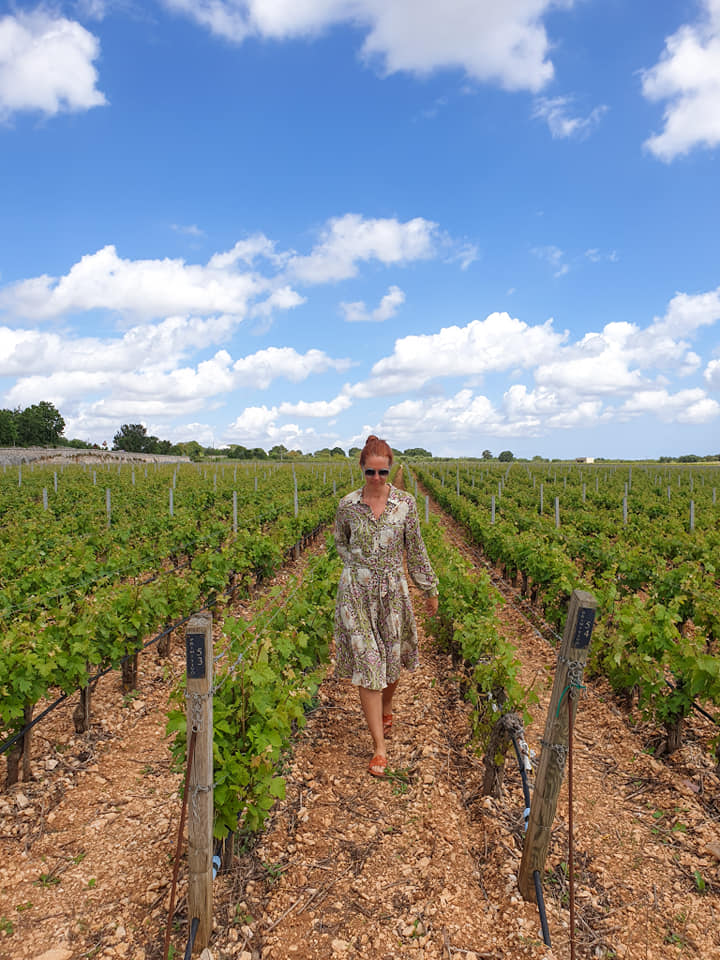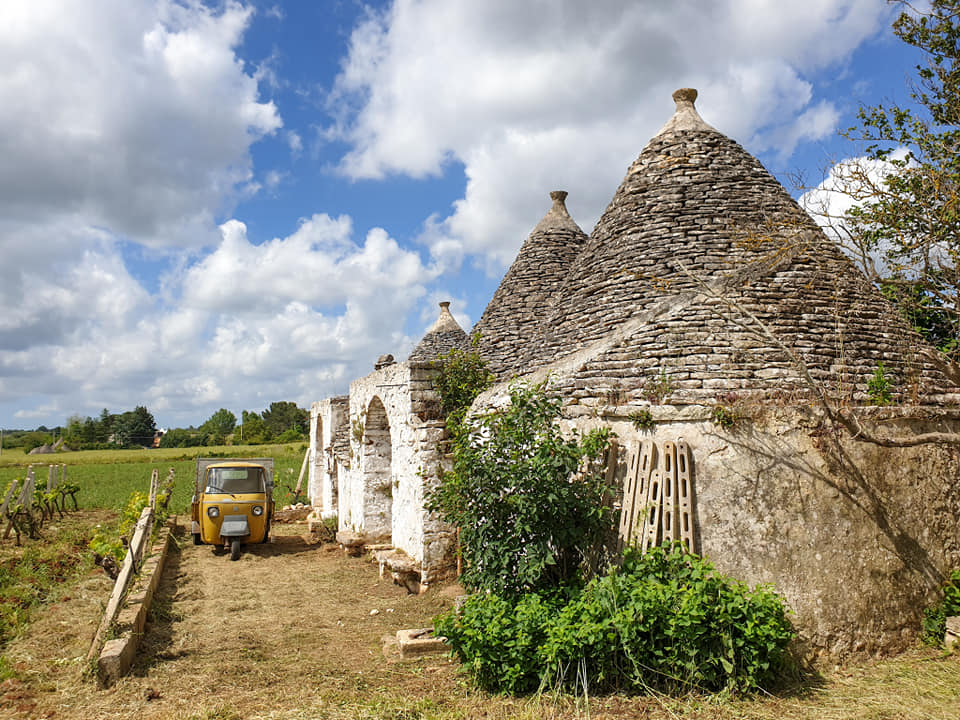 Matera is one of the cultural capitals of Europe this year (which means there's a lot going on this year, exhibitions, art, concerts…) and is a two hour drive away from Ostuni.
But oh boy, was it worth it…
Matera (Unesco Heritage) is stunning every way!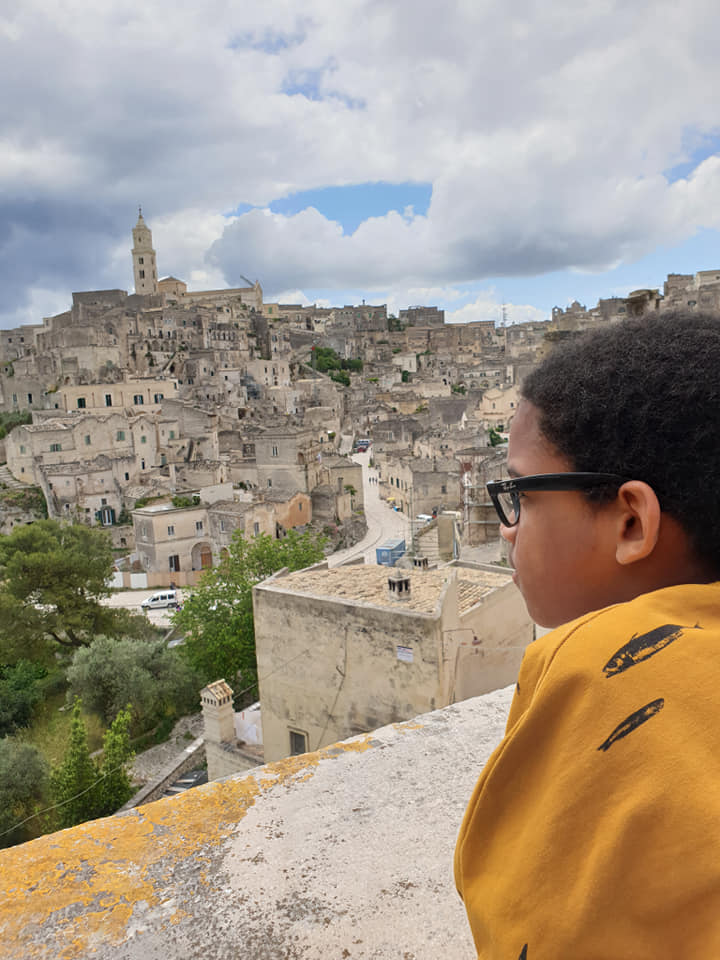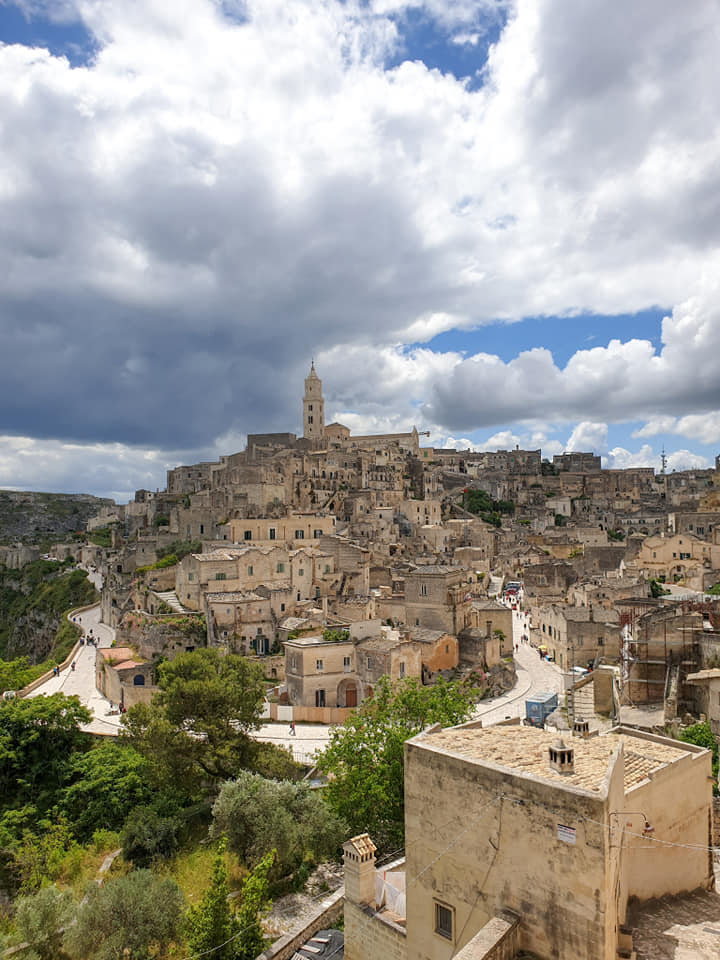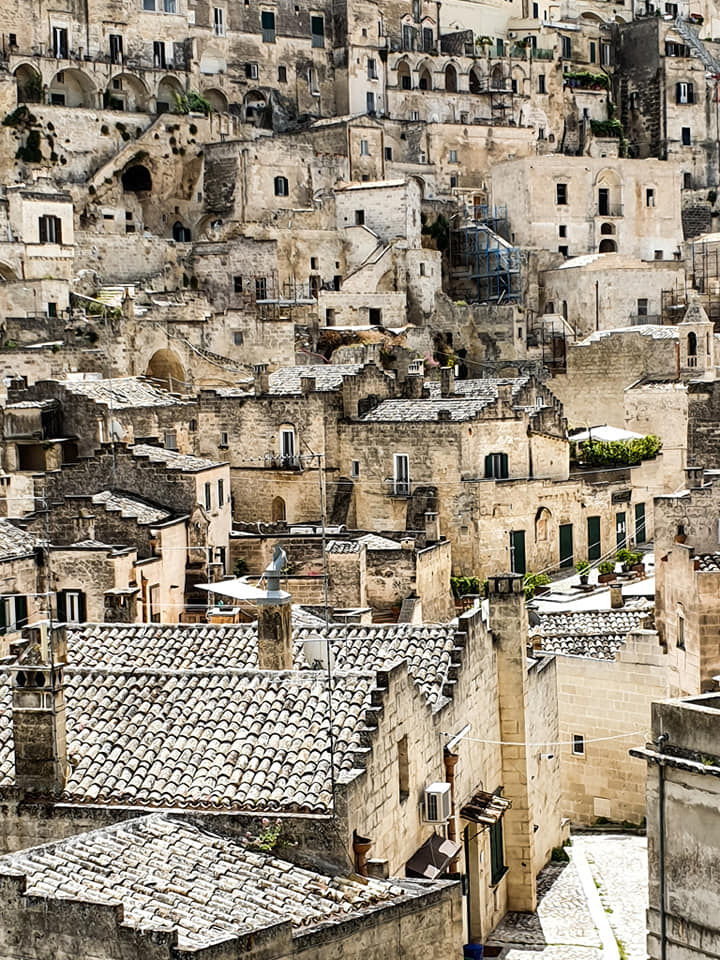 Matera is famous for its Sassi (cave houses) and you can still visit some of them. There are also loads of beautiful churches to visit, some of them also in a cave.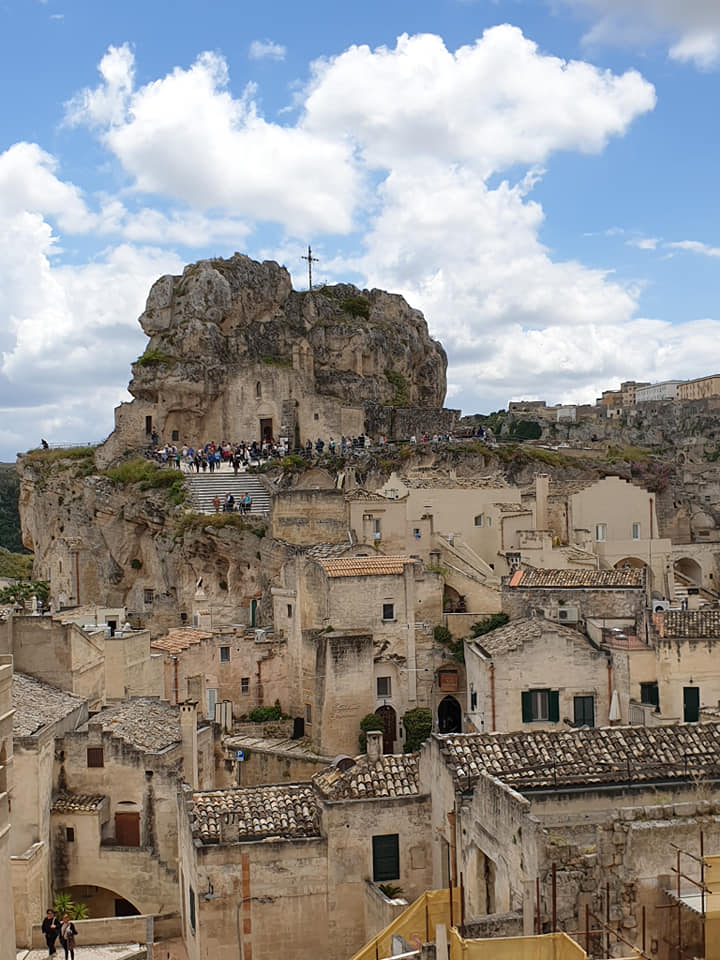 The little streets are so charming you can easily spend two days here just roaming around,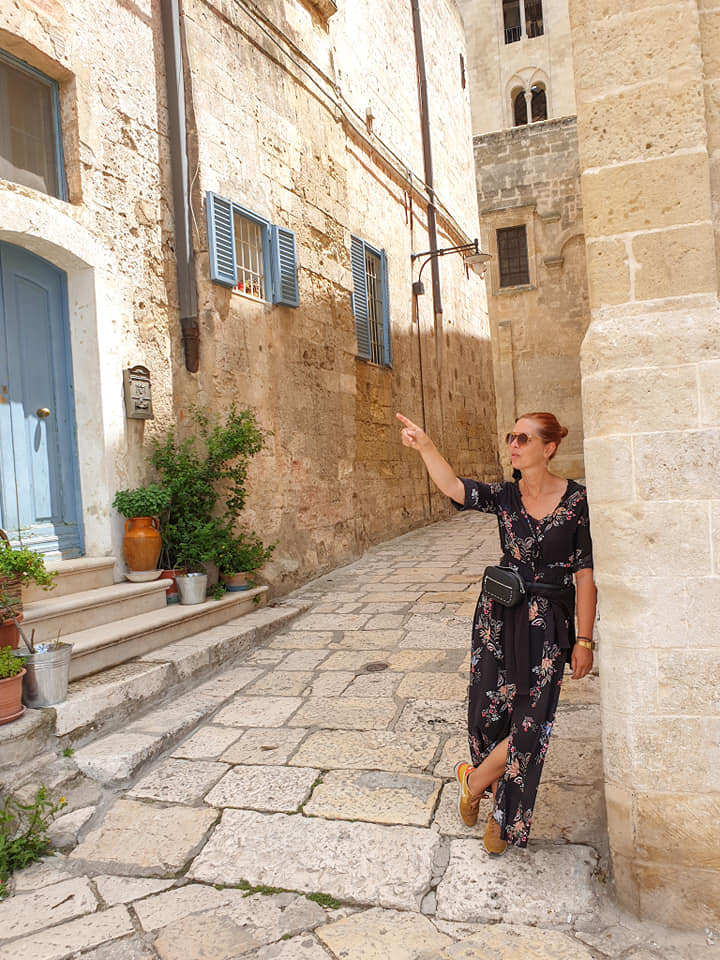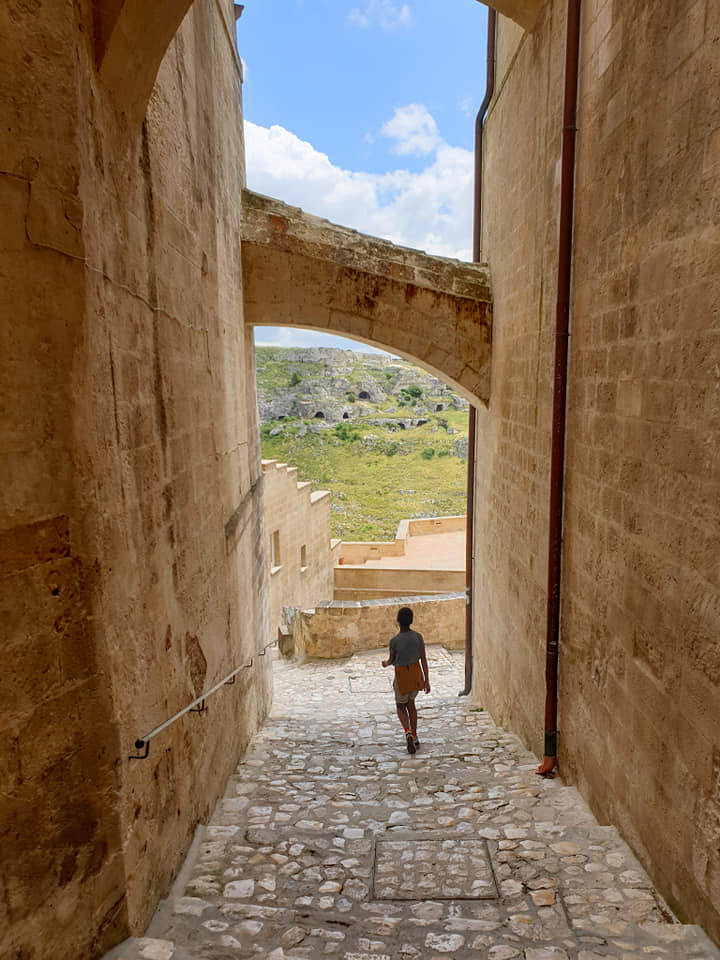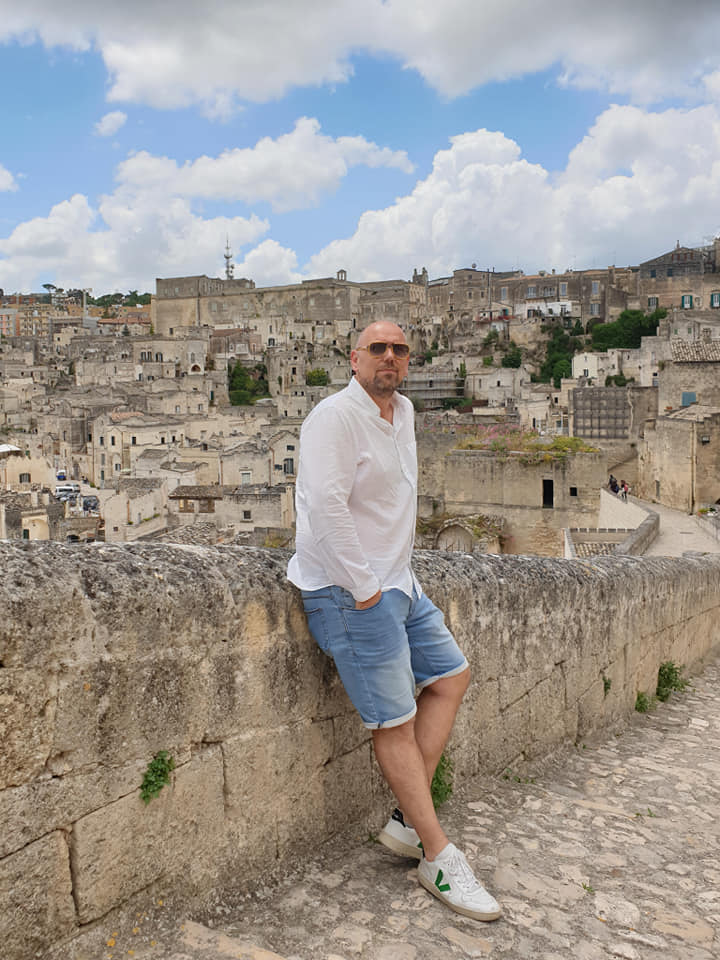 drinking coffee… or prosecco and eating bruscetta's.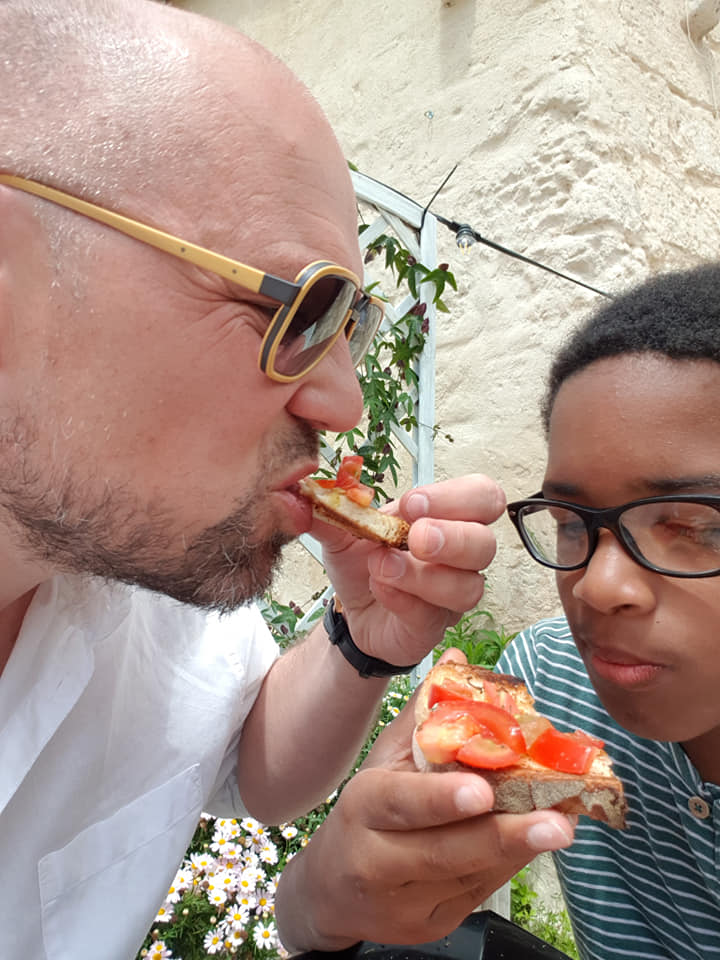 The cathedral is truly magnificent and a must-see! (free entrance)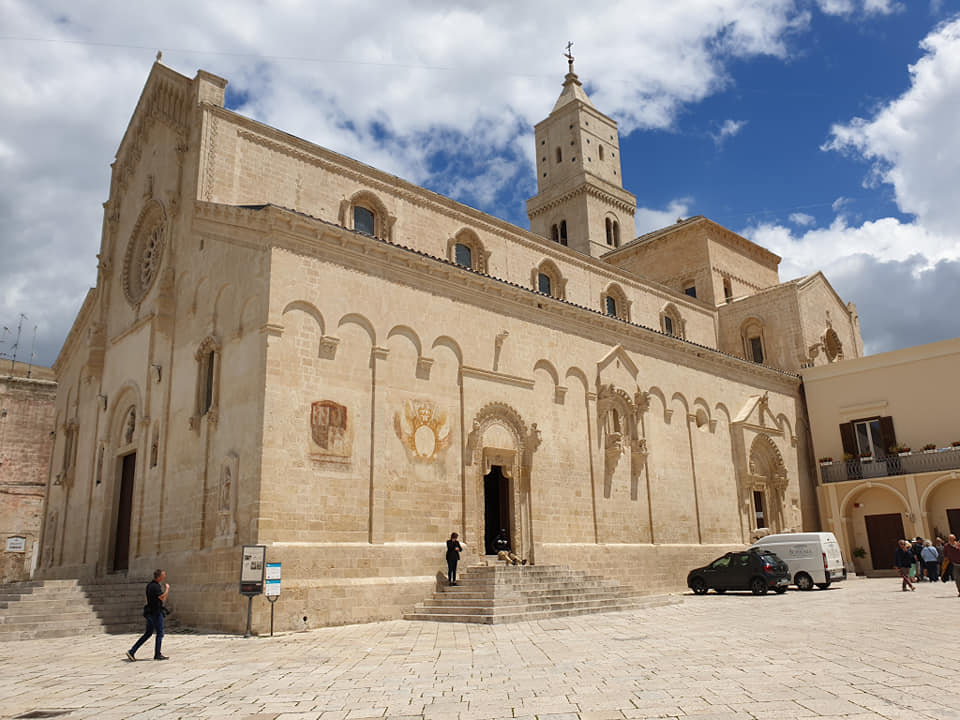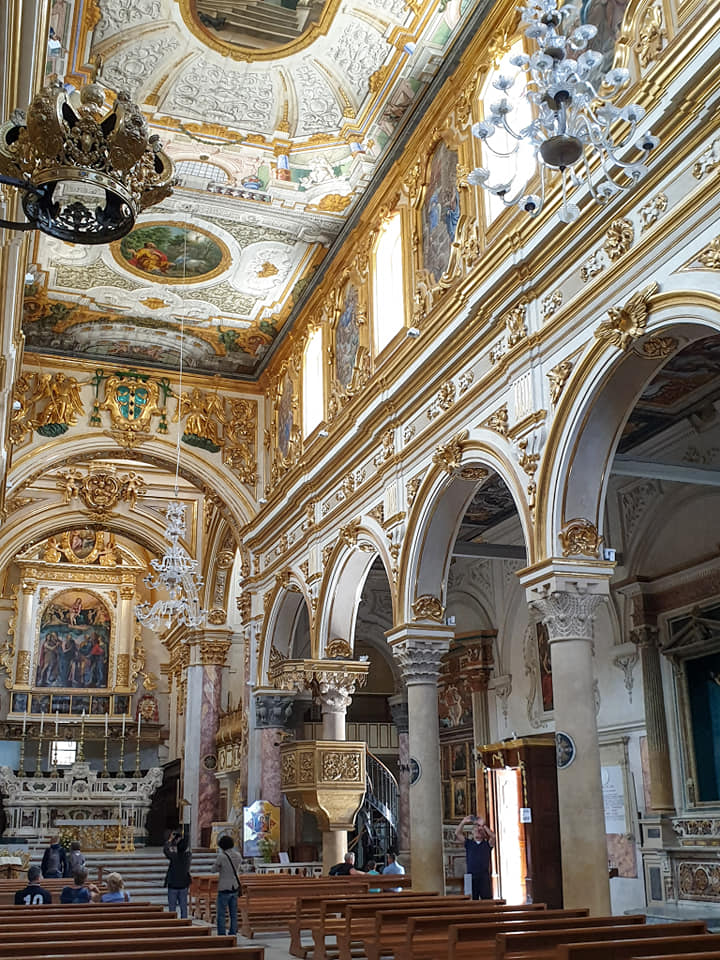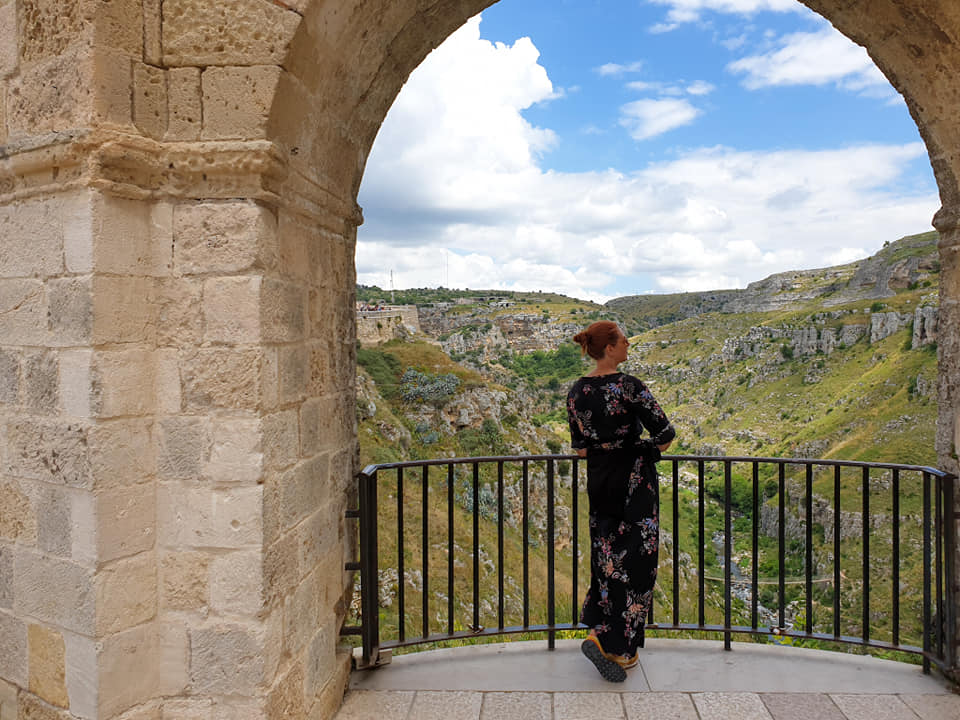 Finding a place to park your car can be a bit of a challenge in Matera, but we managed in the end… 😉
One evening, we decided to drive from the casa to the town of Monopoli, 40 minutes from Ostuni. Monopoli has a picturesque little harbour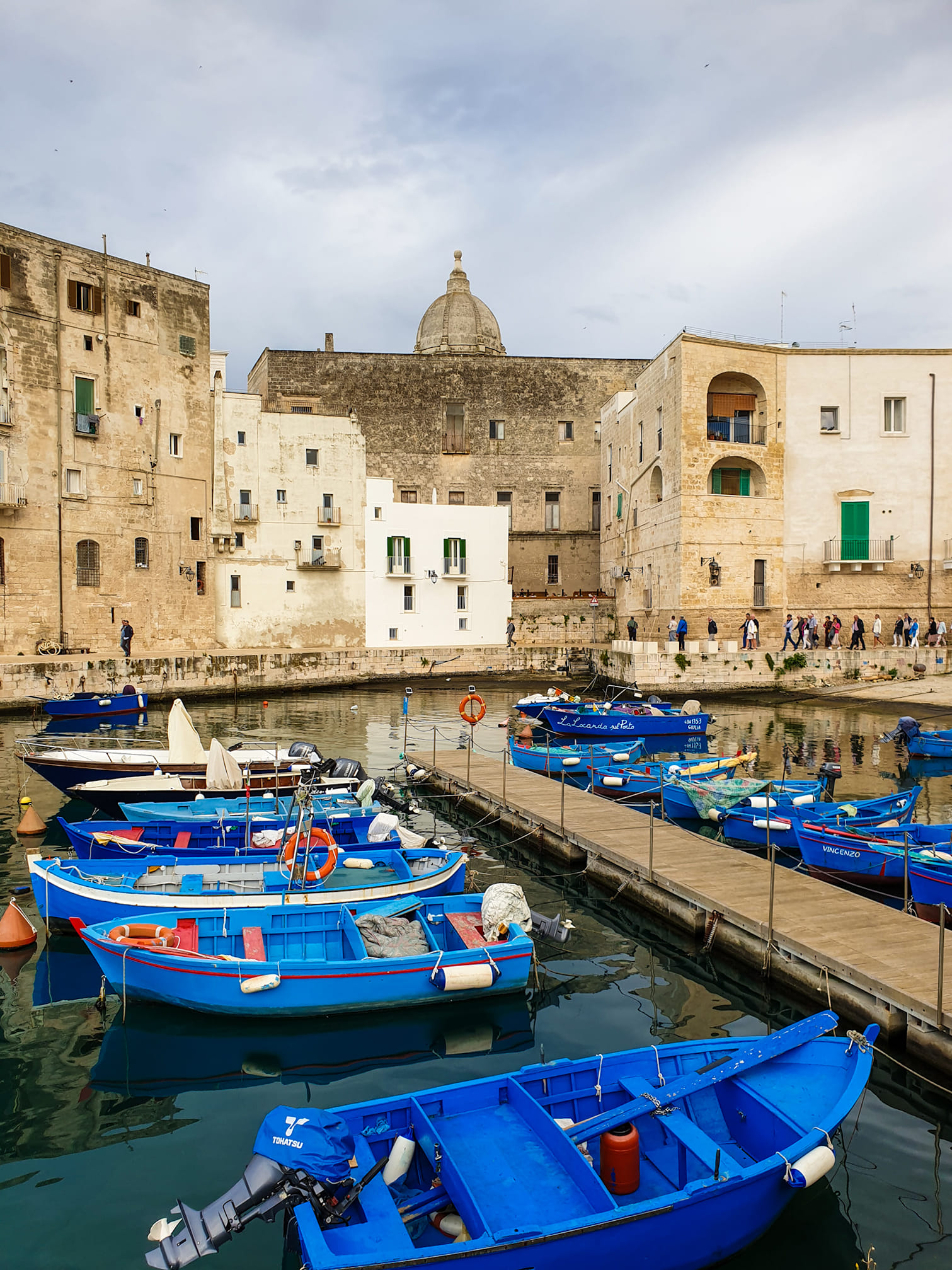 and a charming old town with lots of good little restaurants and funky bars.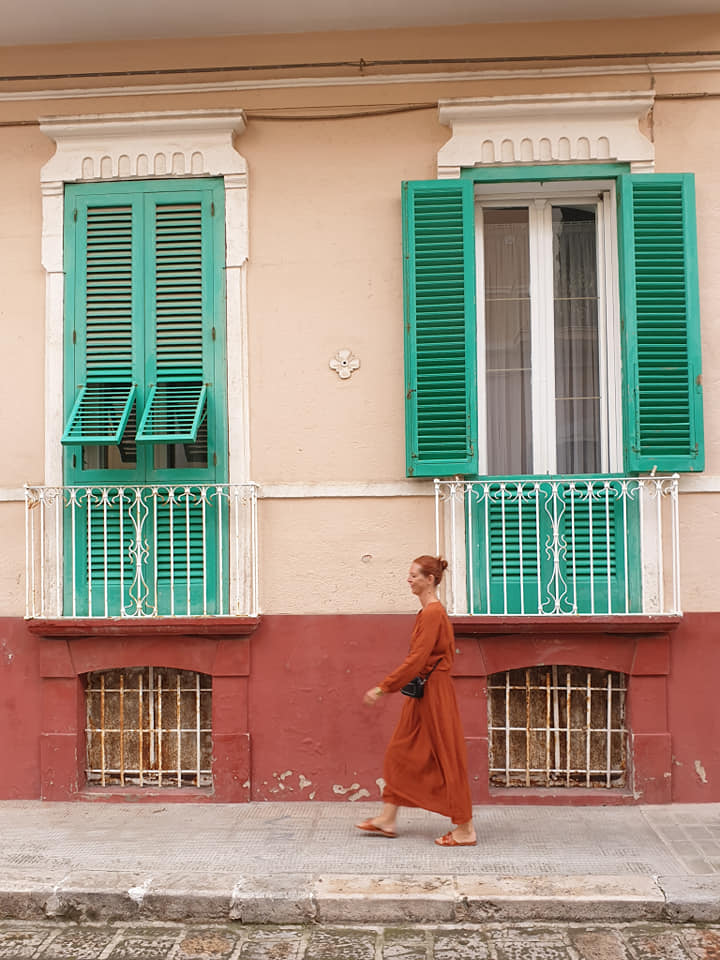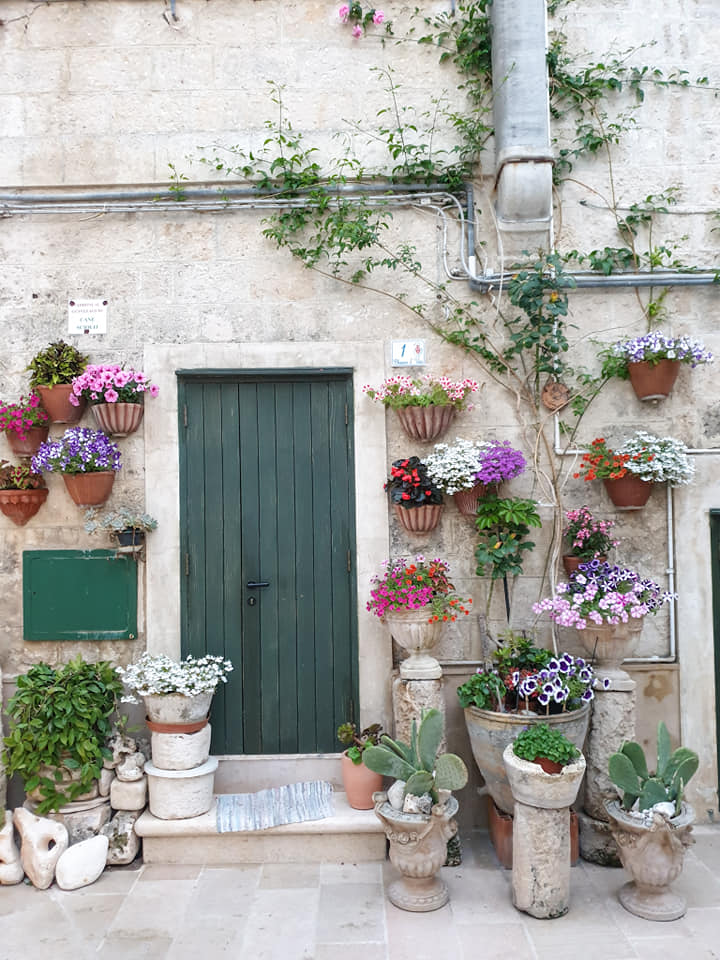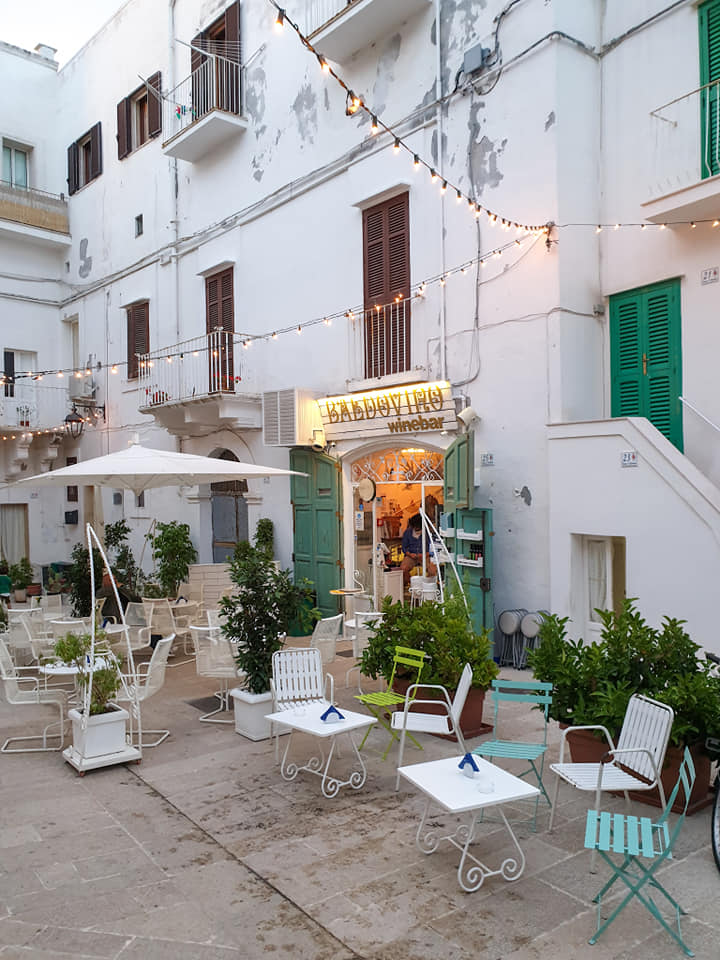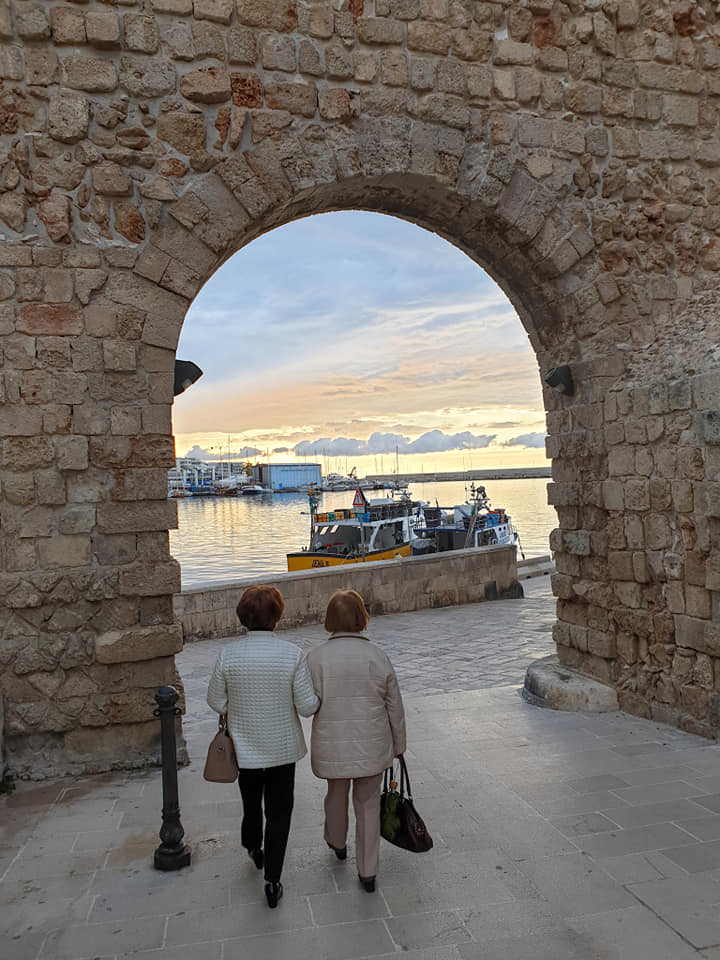 We had apéro at Tamborr (great location near the harbour, delicious drinks)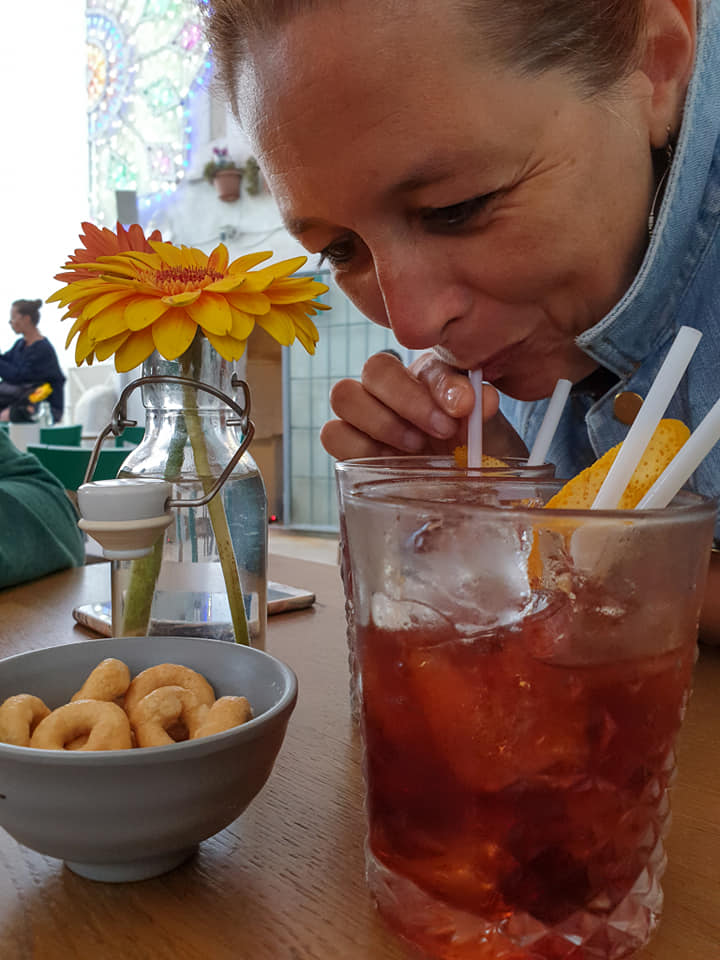 and some nice grilled octopus at MyItaly.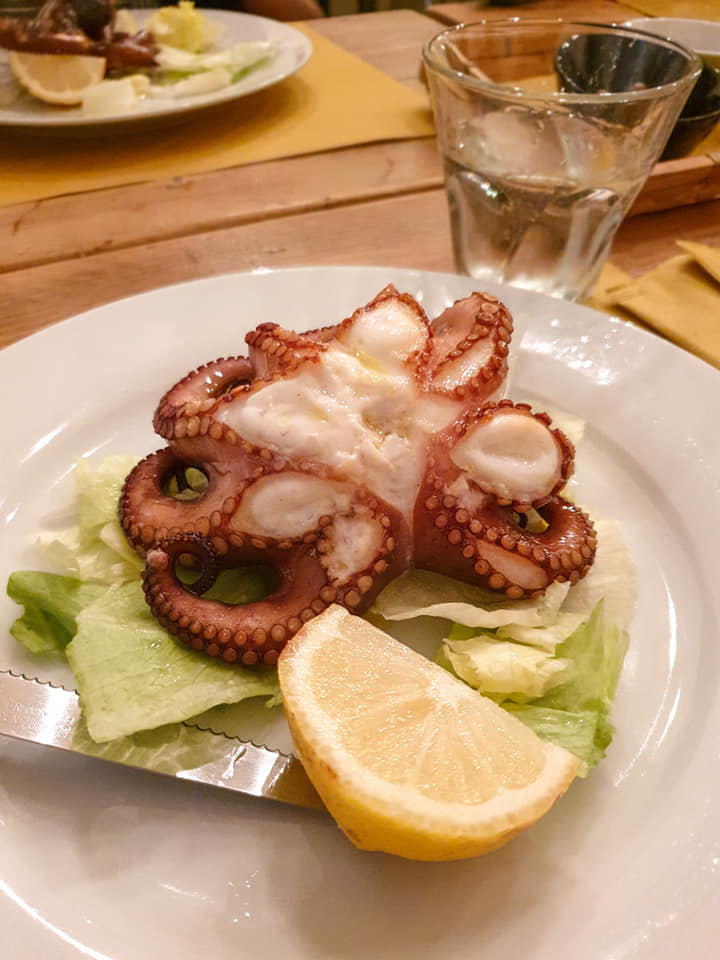 On our last day we chilled at the pool before heading back to the airport.
On our way there, we had a stop at Polignano a mare.
This stunning little town is built on high cliffs right next to the Adriatic Sea, quite dramatic.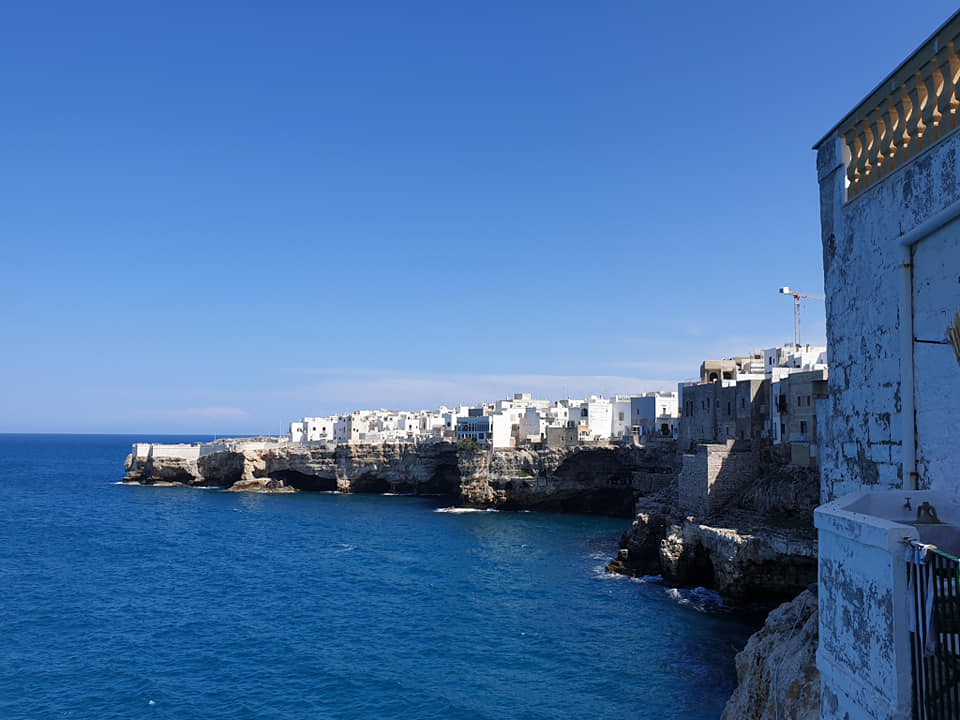 It has a super charming old town,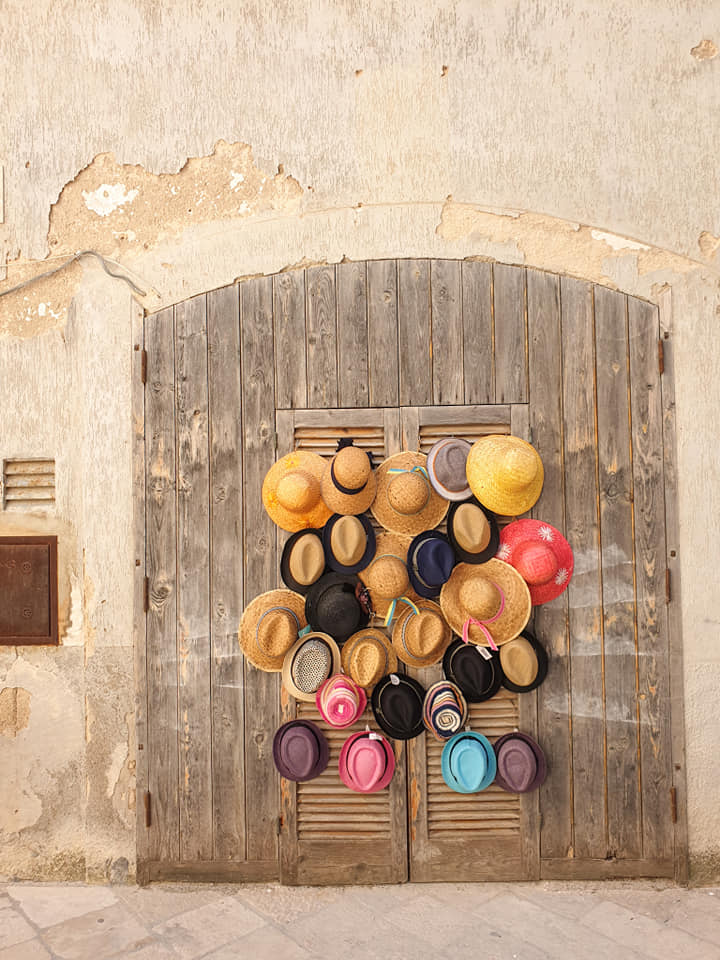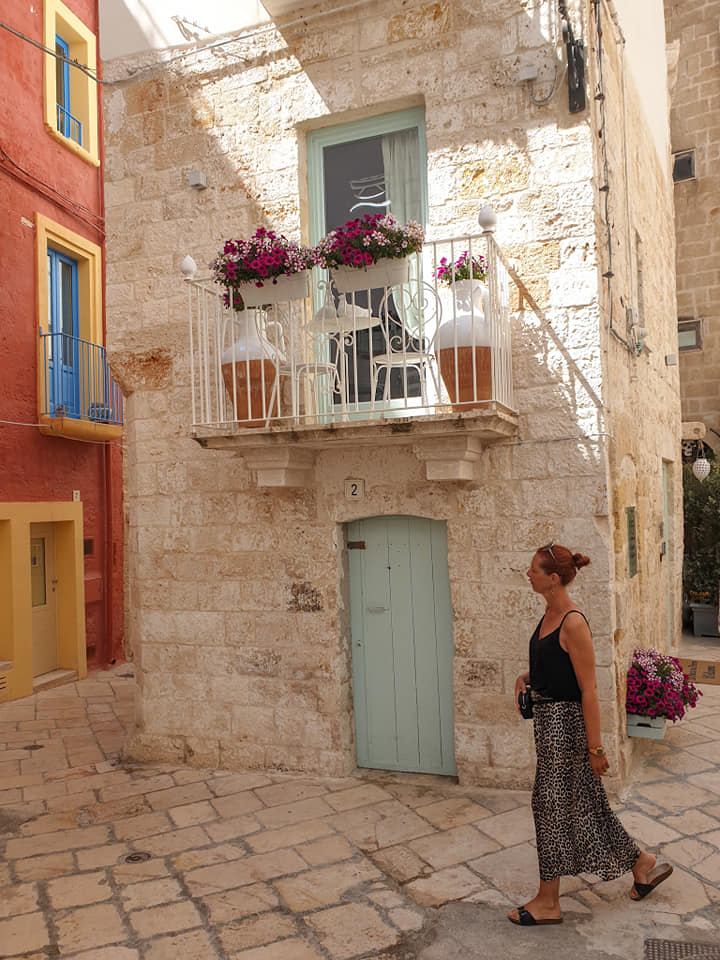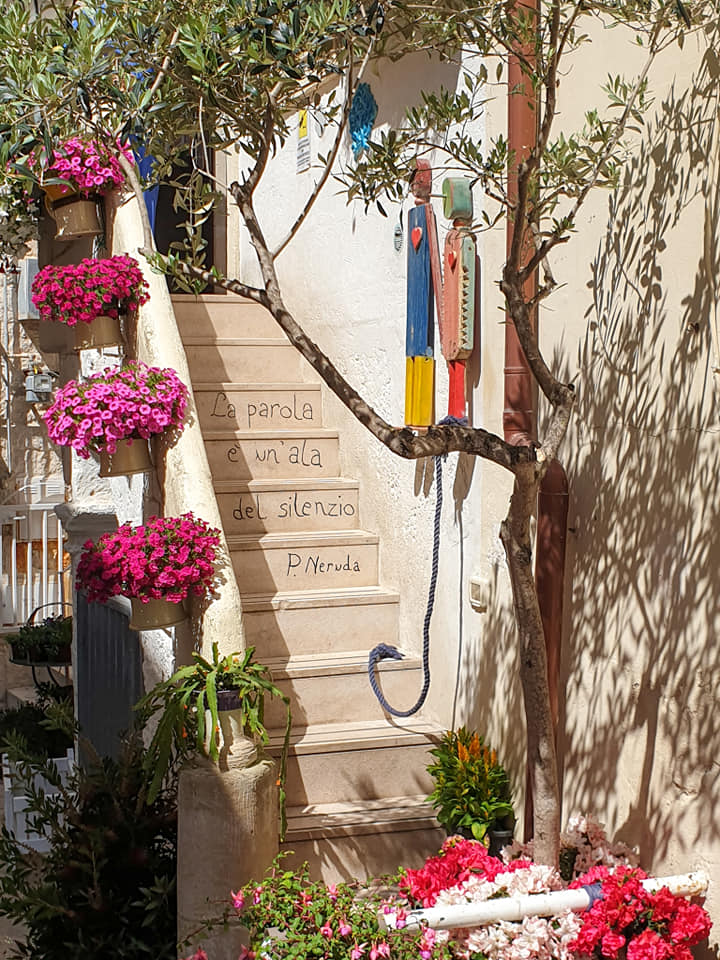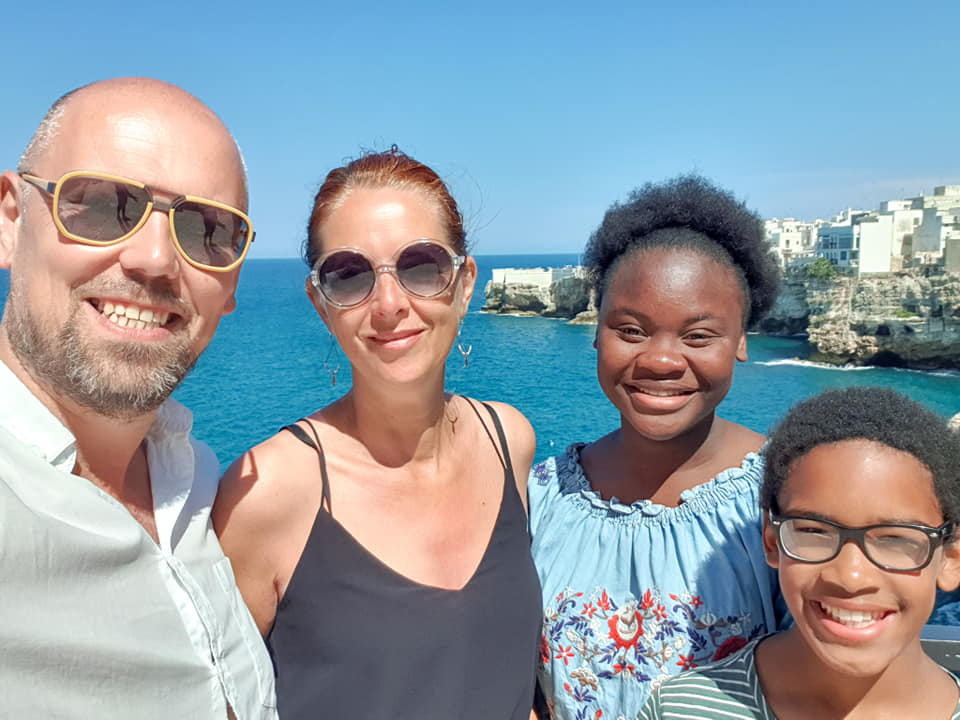 where we had lovely drinks and bites on the sunny terrace of Dei Serafini.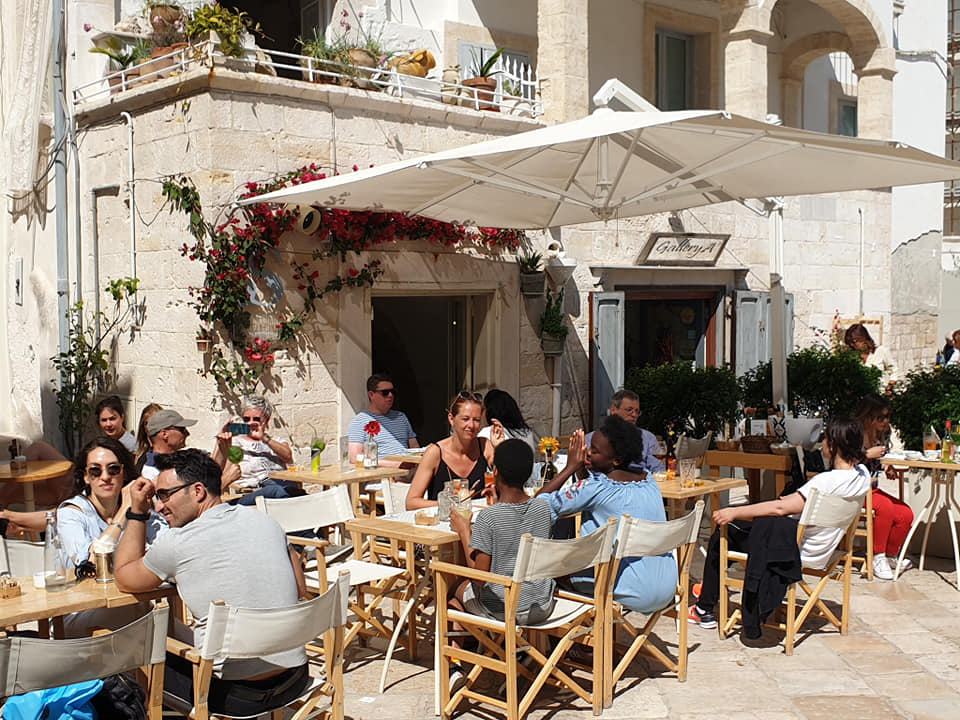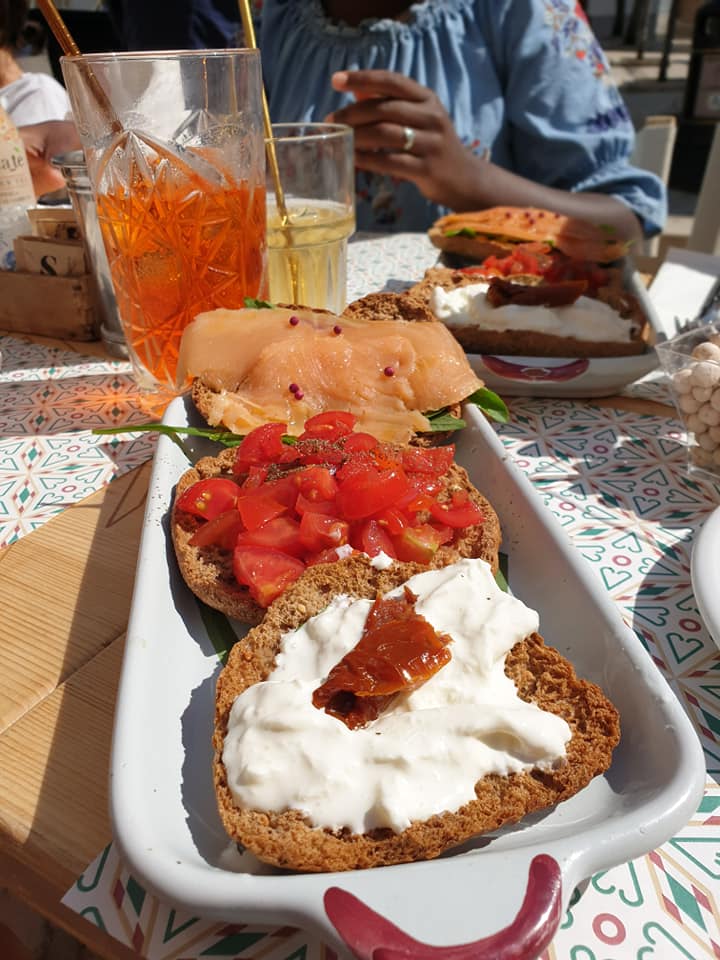 We were there on the day of a cliff diving compettion. Quite spectacular to see the divers jump off from a platform 27 metres above the sea!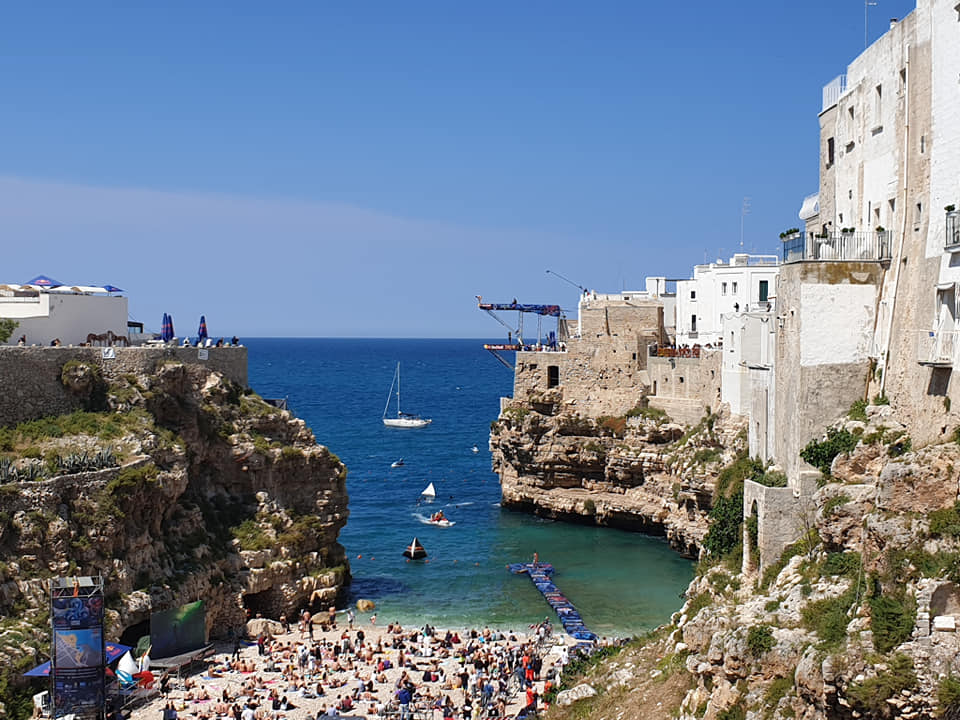 And oh yeah, we had thé best ice-cream of our trip here at Gusto Caruso.
Make sure to try the local speciality Fior di Mandorla Pugliese, it is to die for!!!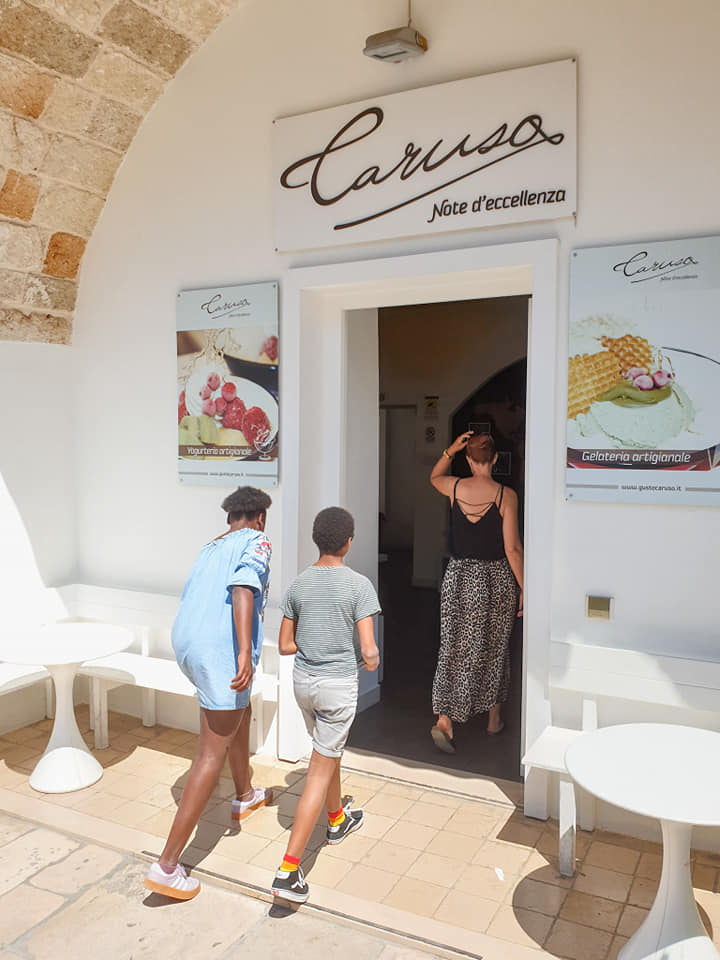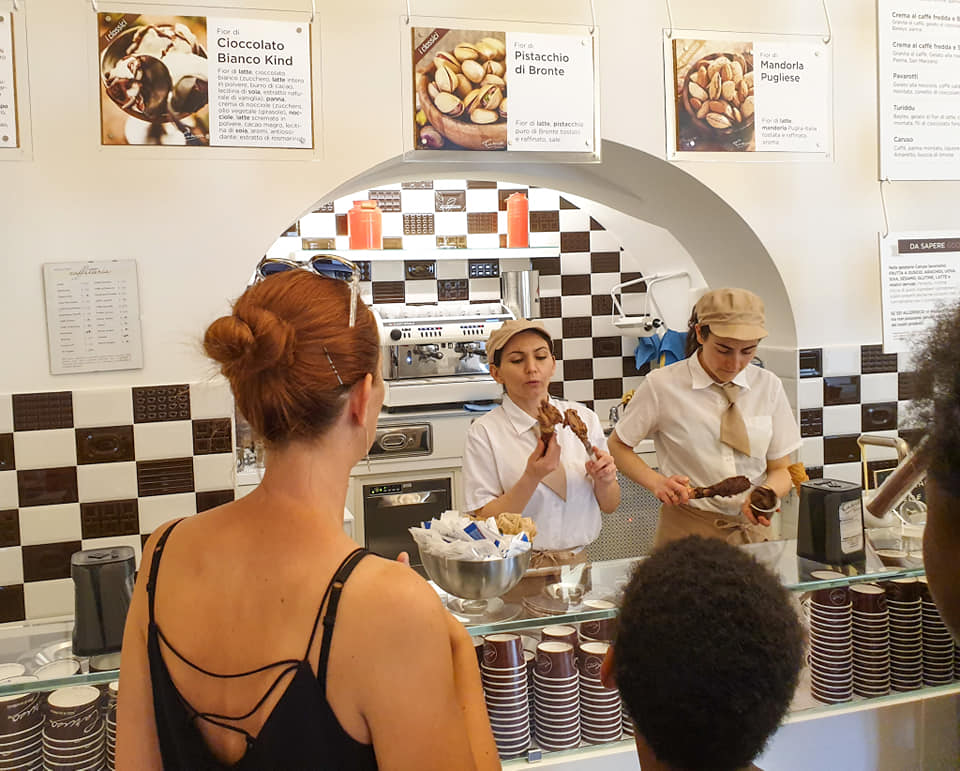 Our final destination was the neighbouring little gem of San Vito which was the perfect end to our little holiday.
We enjoyed the view of the old abbey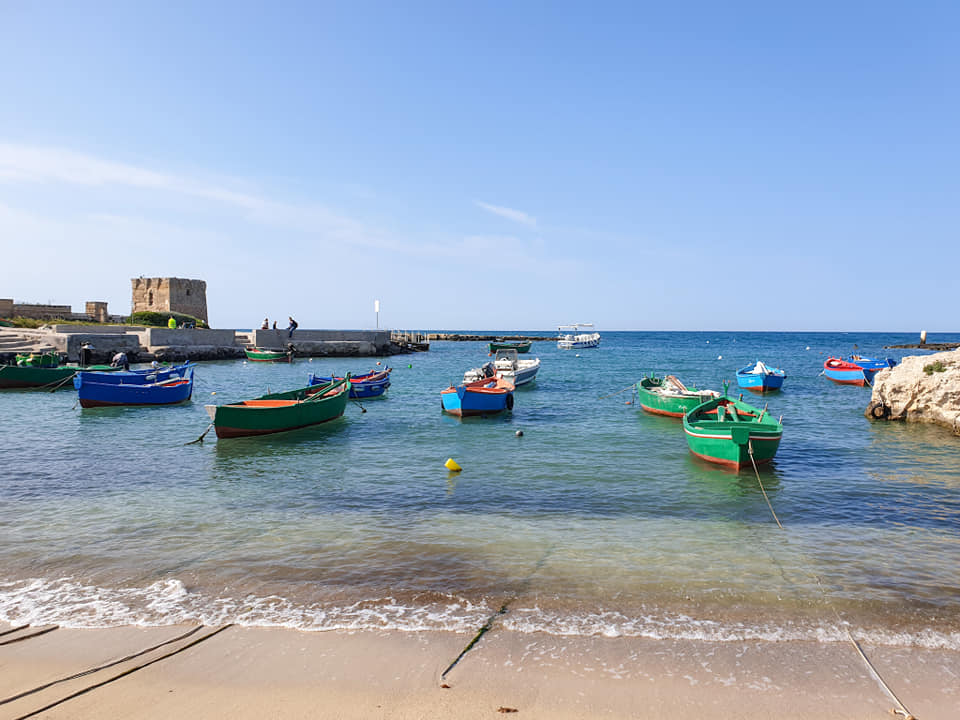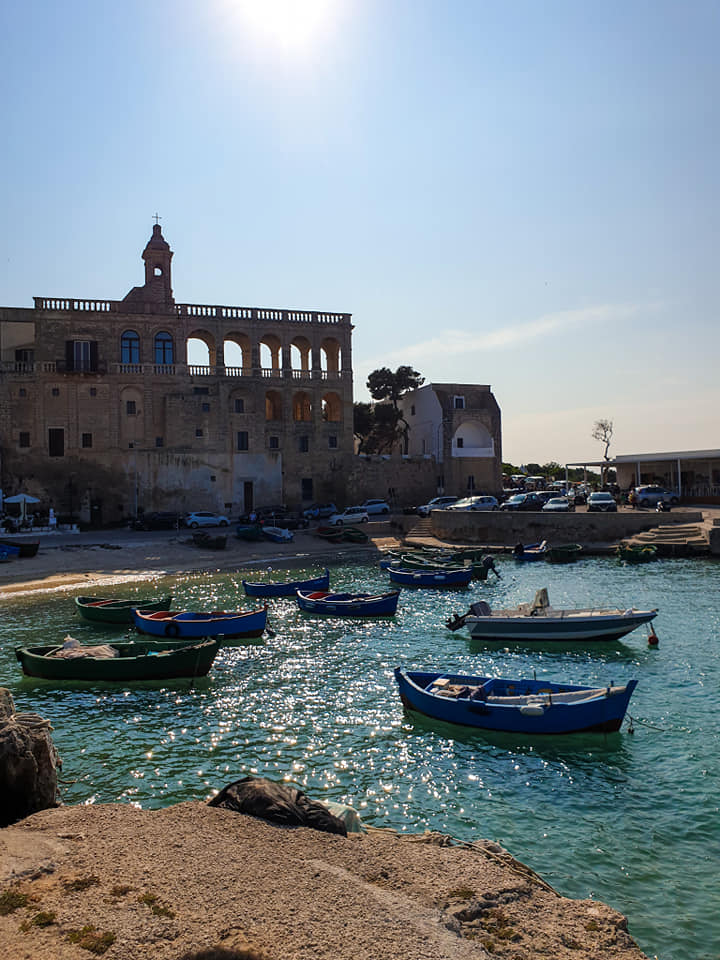 and had really gorgeous anti-pasti at the local La veranda di Giselda.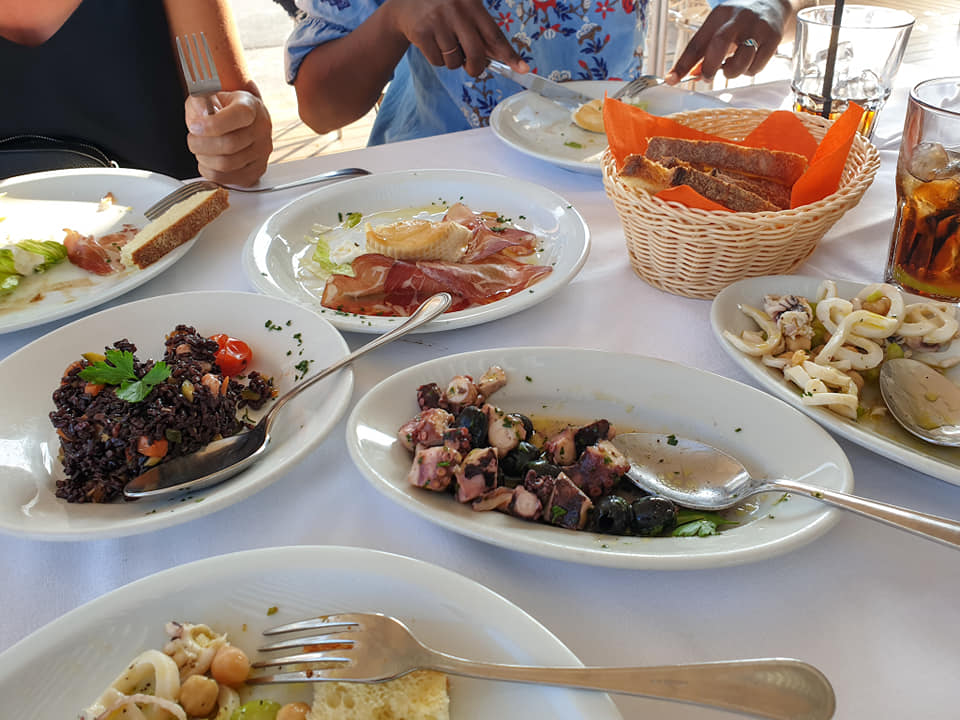 What a lovely couple of days we had at Casa Vita Ostuni.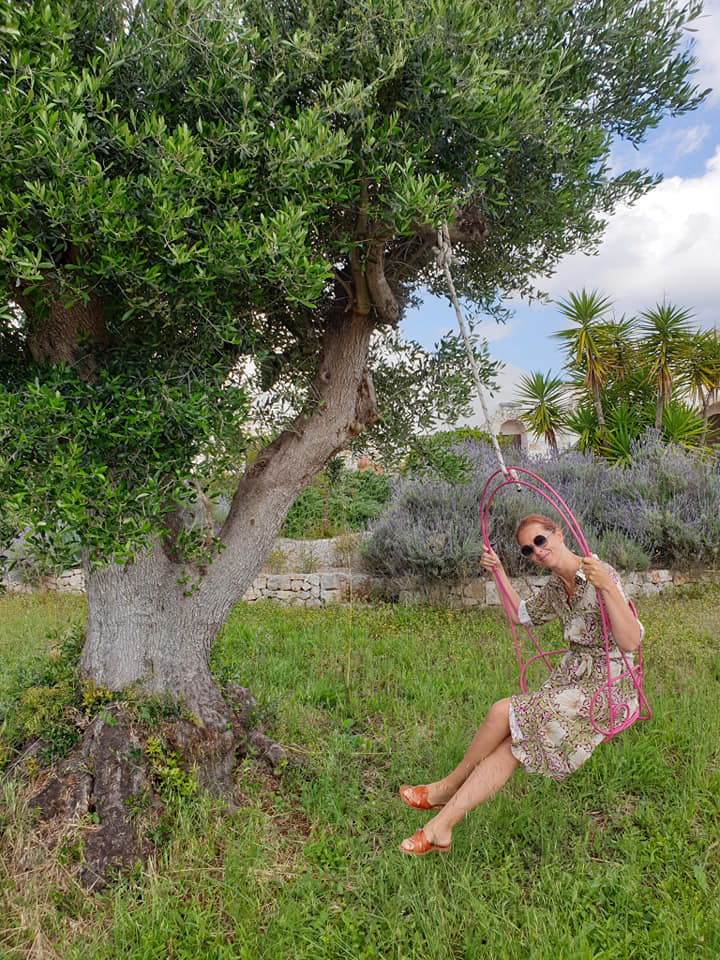 Now, the house doesn't come cheap, but sleeps 8 so you can easily stay there with for instance two families or a large group of friends.
Check this website and tell the owners we sent you with our code Roeckiescasavita and get a 10% discount on your stay this or next year's summer. Valid until 31st December.
Puglia… we'll meet again, for sure.
Thx again Sophie!