Last summer @byevamaria and myself headed to the lovely city of Porto for a few relaxing days.
This quite small (although Portugal's second largest city), very charming place, dominated by the impressive iron bridge (Luis I) is just pérfect for a short get-a-away.
The old city is built upon the steep northern hill next to the Douro river.
So be prepared to do some steps/climbing during your visit. 😉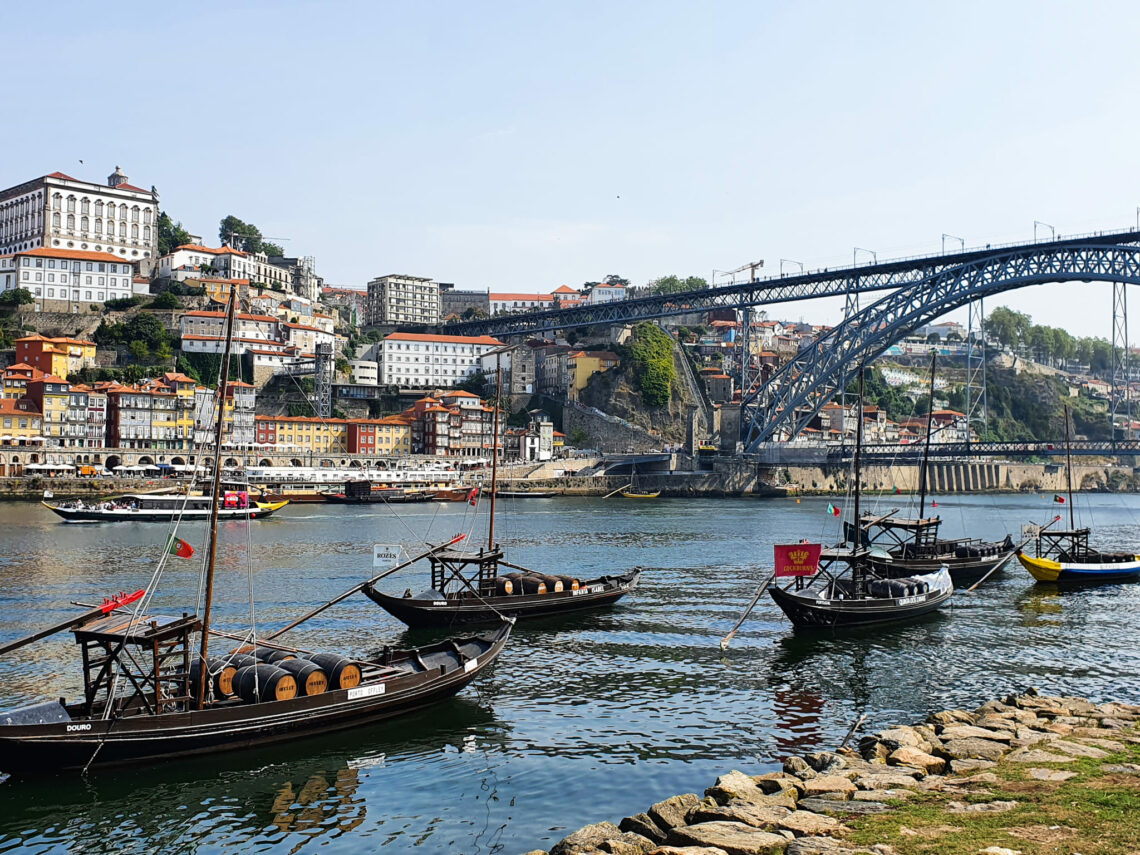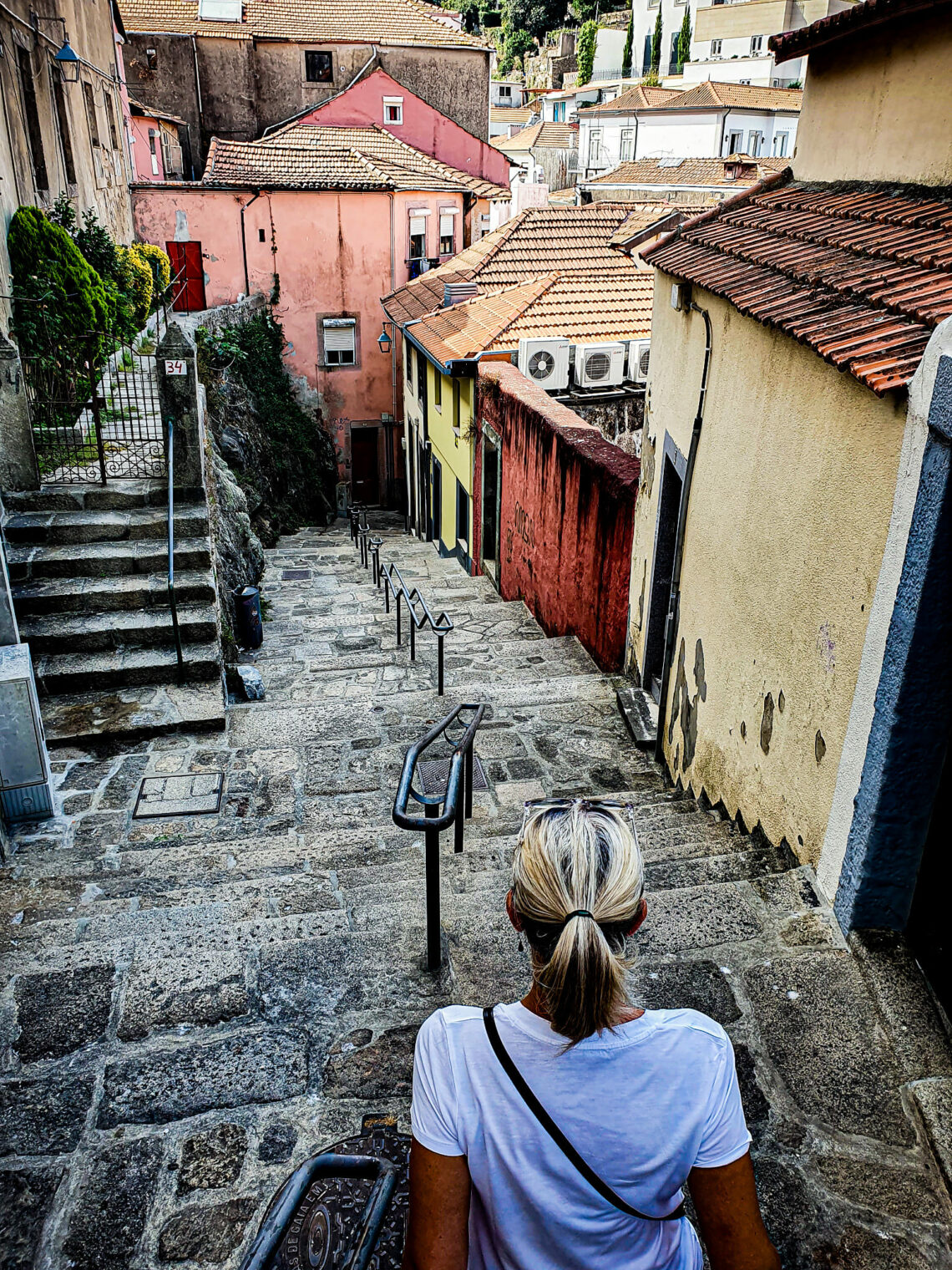 Beware, it can get very crowded in summer. If you have the opportunity and are not bound to school holidays like we are, I would suggest travelling April-June or September.
Anyway, we thoroughly enjoyed this trip and we wanted to share with you
our '7 things to do while in Porto'.
Ready? Here we go!
1.
Stay at M.ou.co
This lovely designhotel is located at walking distance from the city centre (but not in it, just so you know).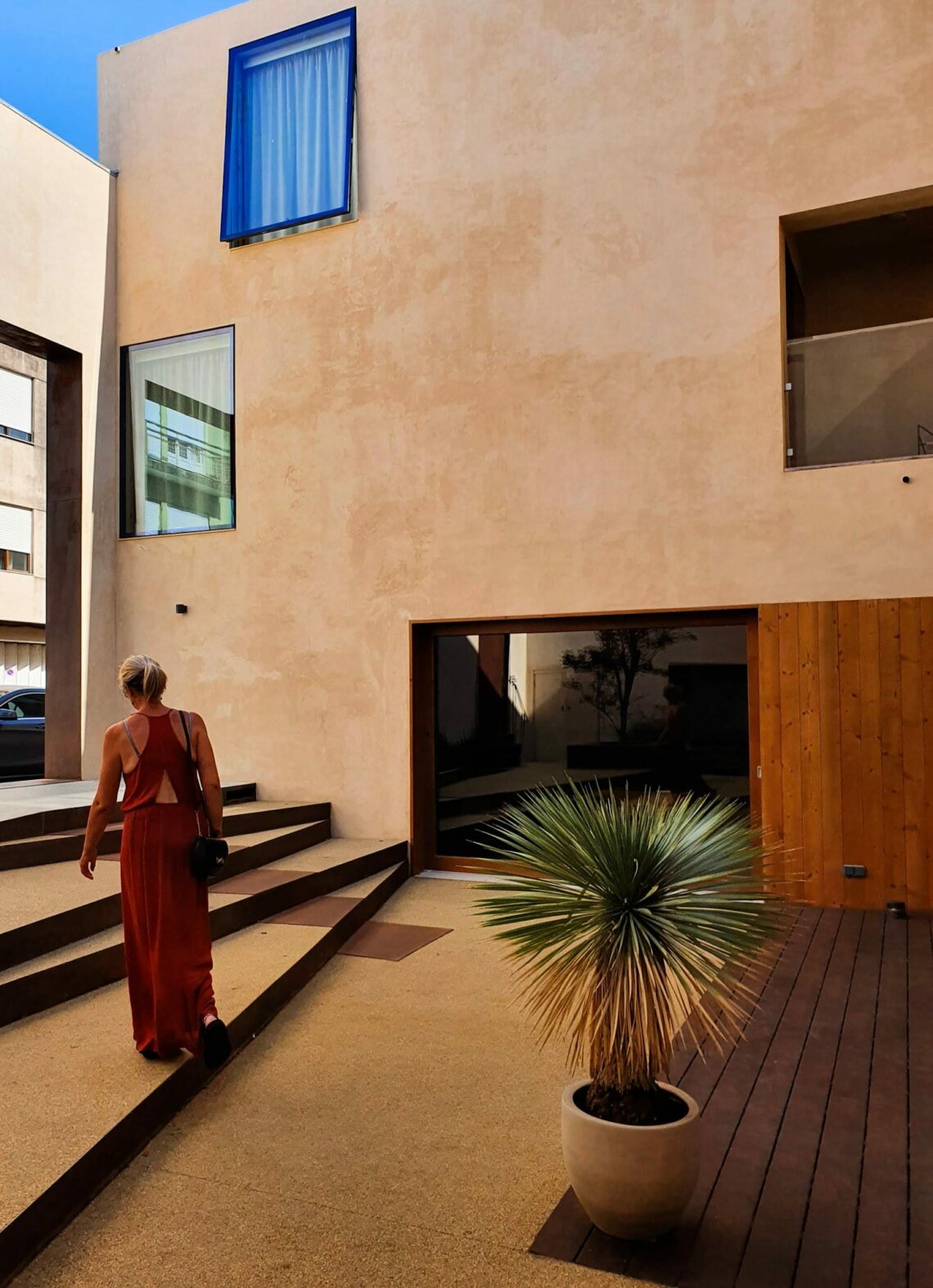 Sip some wine or enjoy some good food in the lovely bar, enjoy a wonderful breakfast in the morning (think 'bom dia, freshly baked pasteis de nata'),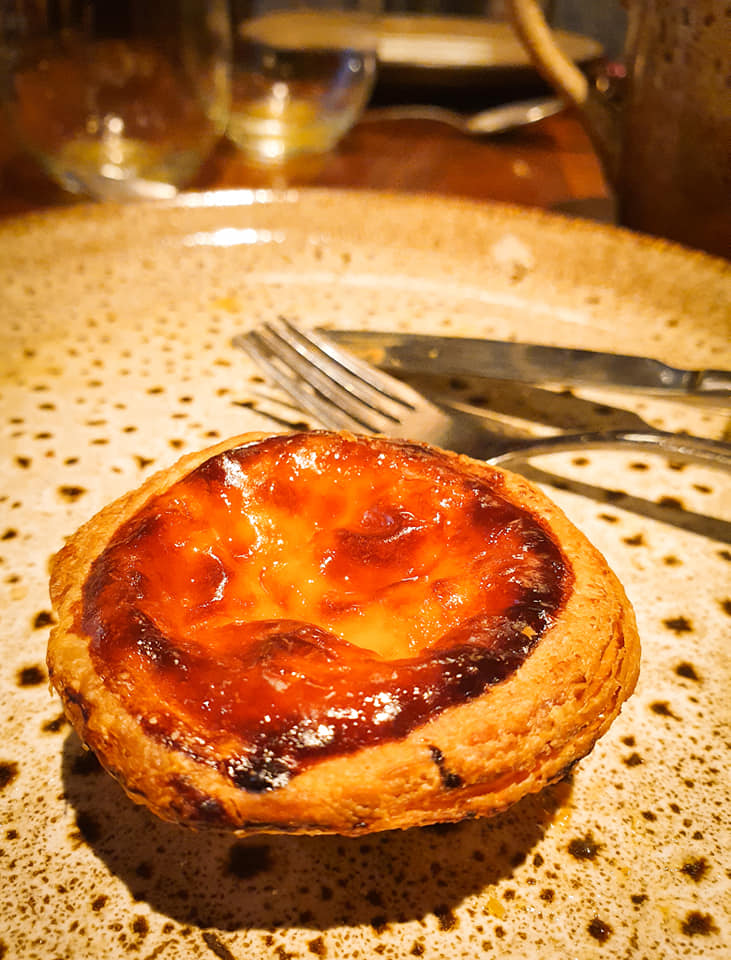 rent a record player for in your room and choose an album from the in-house library or cool down mid-afternoon in the lovely garden and refreshing pool.
Obviously, we liked this place.
#zegdatderoeckiehetgezegdheeft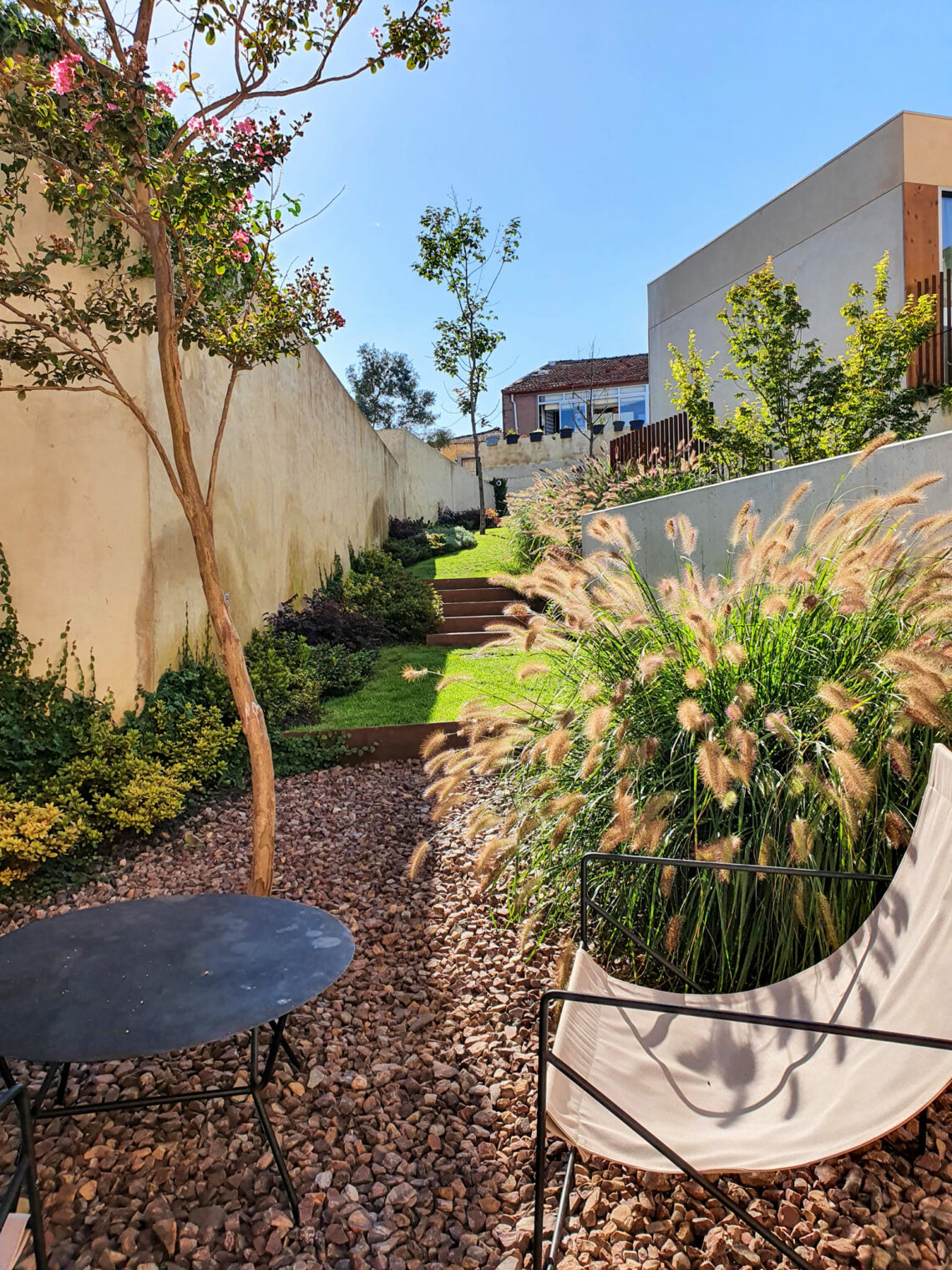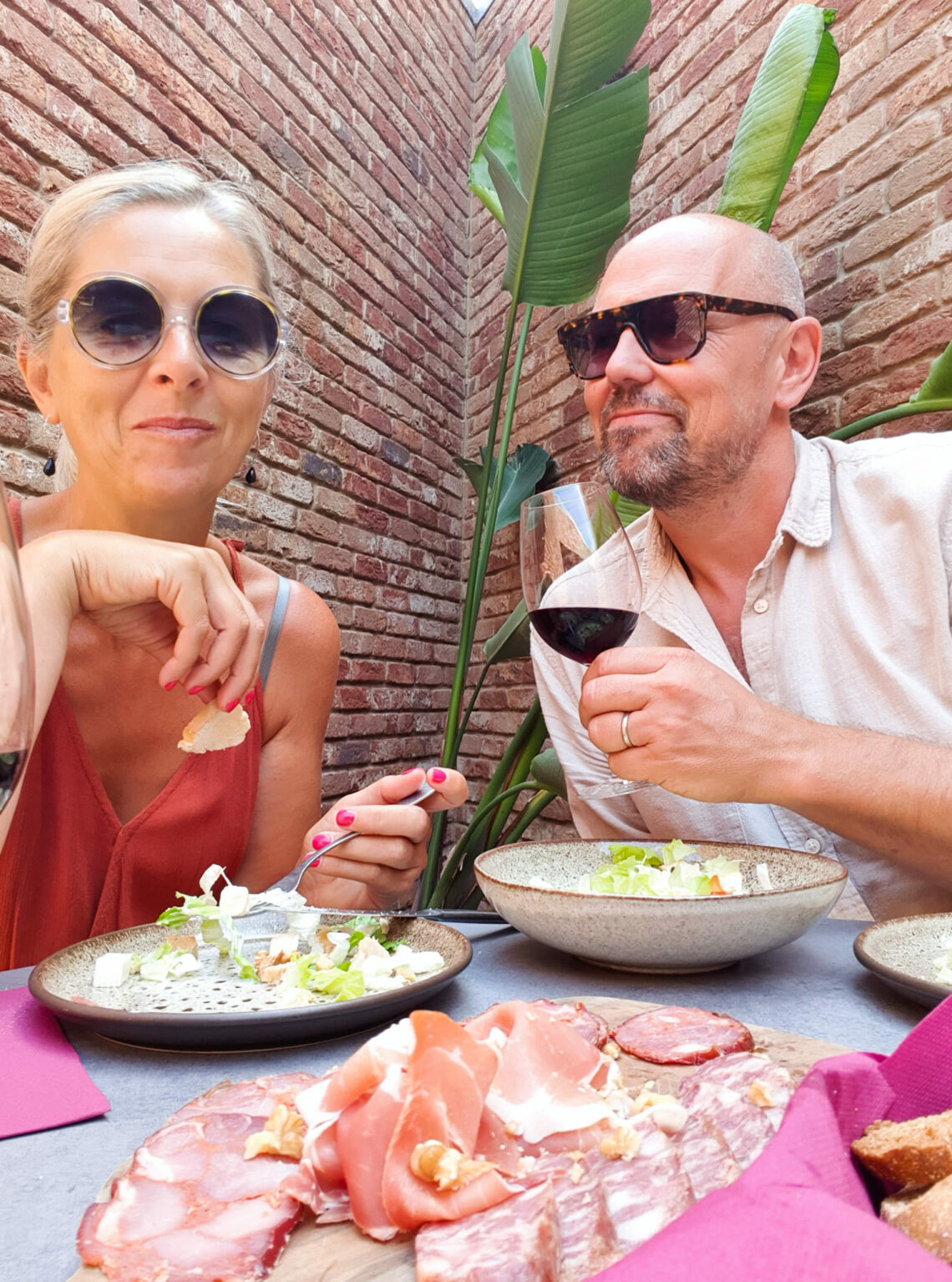 2.
Rent a bike at 3 ways near the river and ride alongside the river Douro (super friendly guys at this shop!).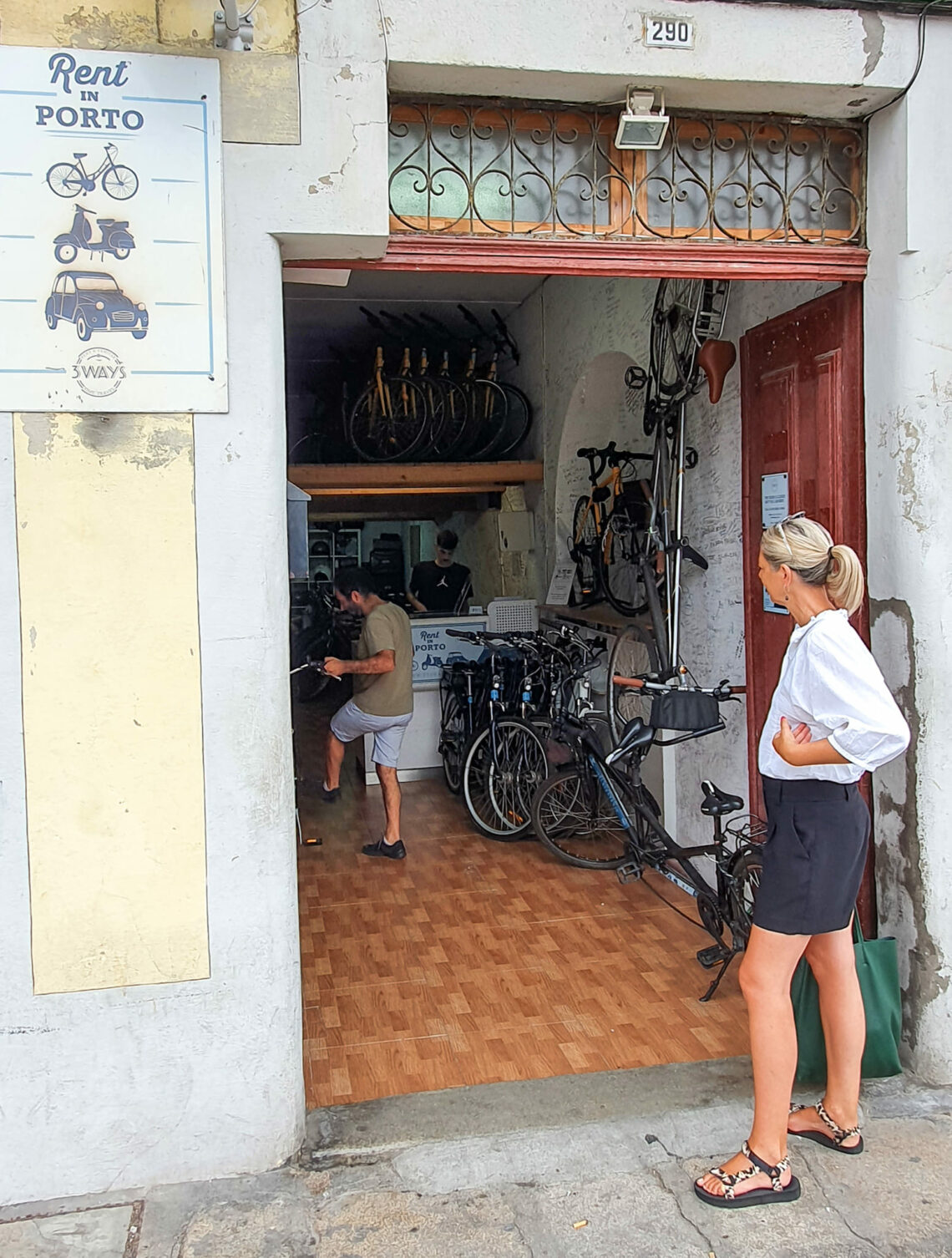 We made a day of it and first headed down the north bank,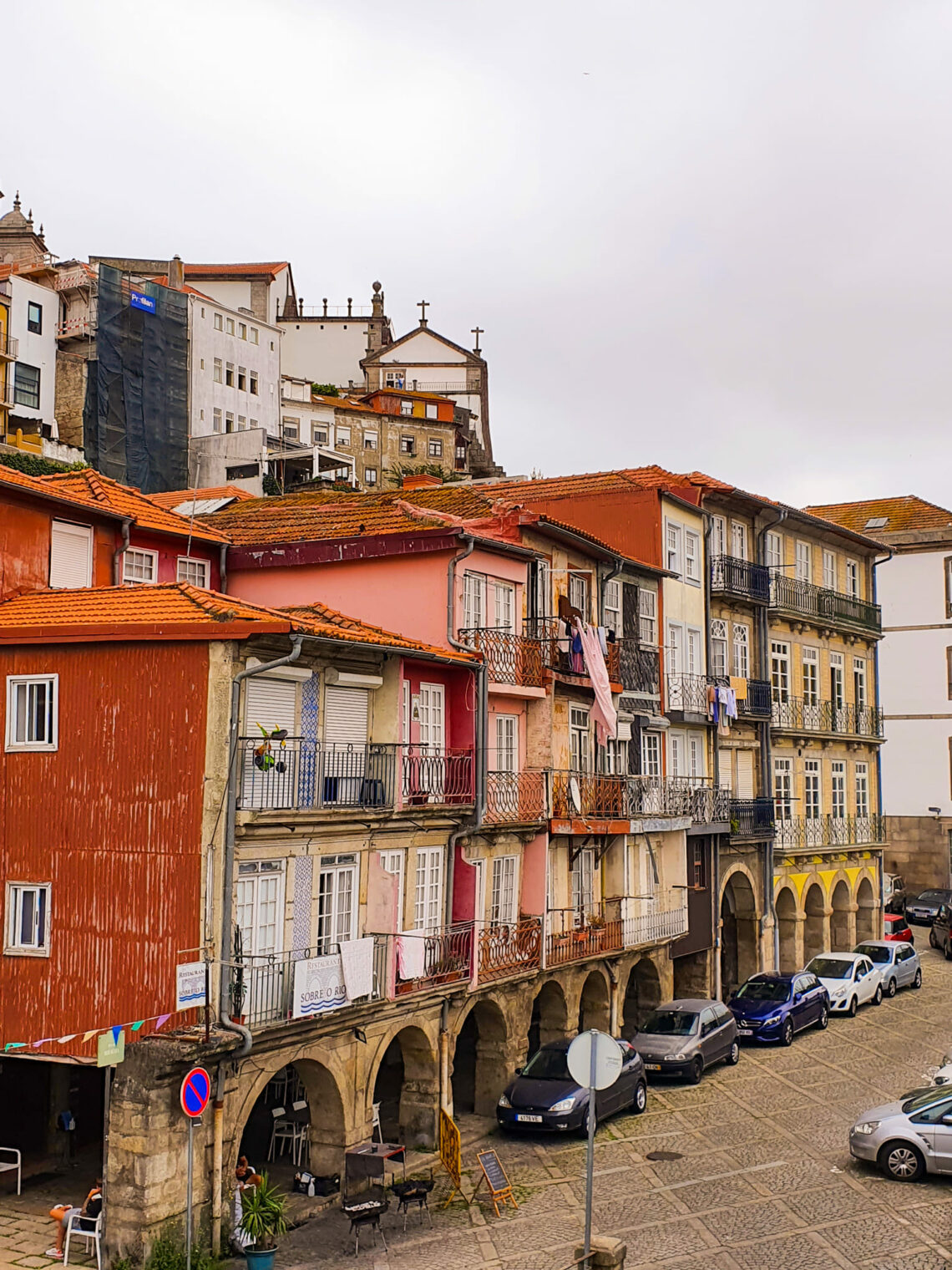 all the way through to the beach at Matosinhos.
Then back towards the city, over the Luis I-bridge and down the south bank.
First stop on that side was the cute colourful fisherman's village of Afurada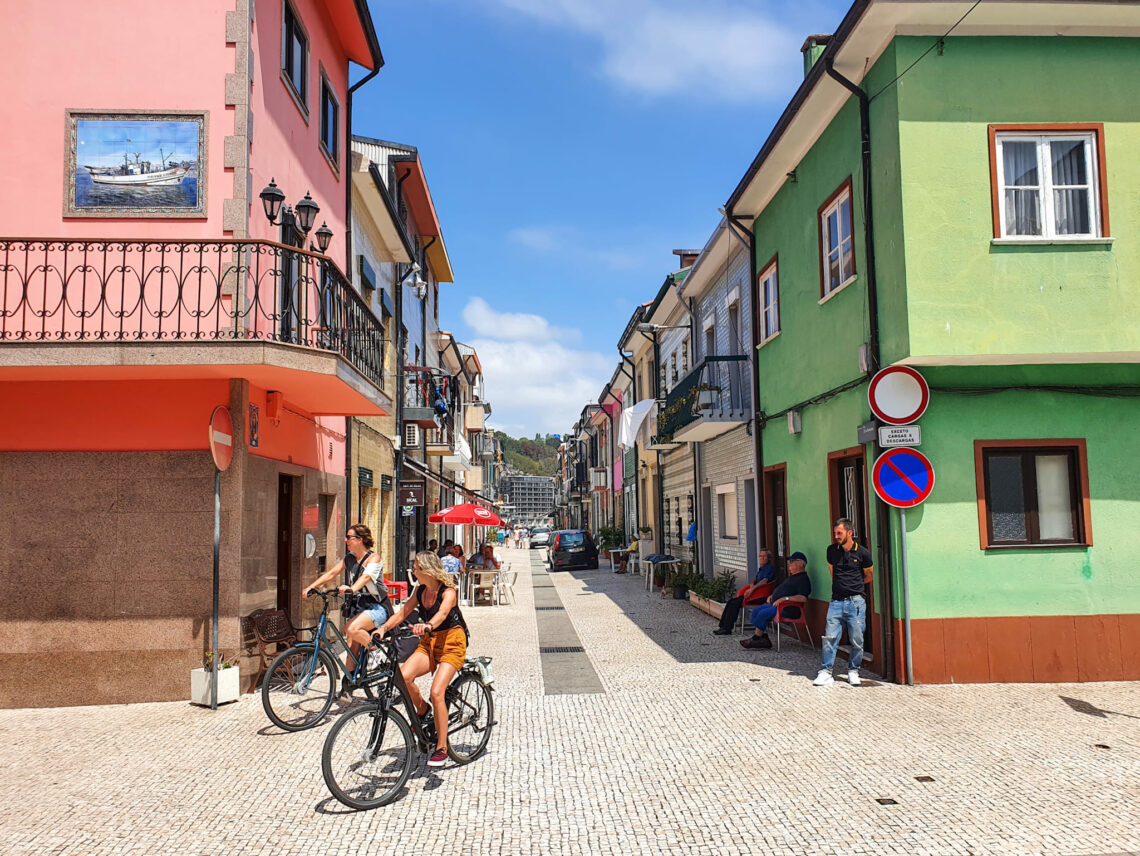 where we enjoyed a lovely lunch at the terrace of the Taberna do Sao Pedro.
I mean, man, those sardines…
Before heading further make sure not to miss the community wash house in the centre of town where people come and do their laundry and also use the communal washing lines.
We continued our journey alongside the ocean and rode al the way to the north end of the Miramar Beach where you can see the famous chapel in the sea (the capela do Senhor da Pedra).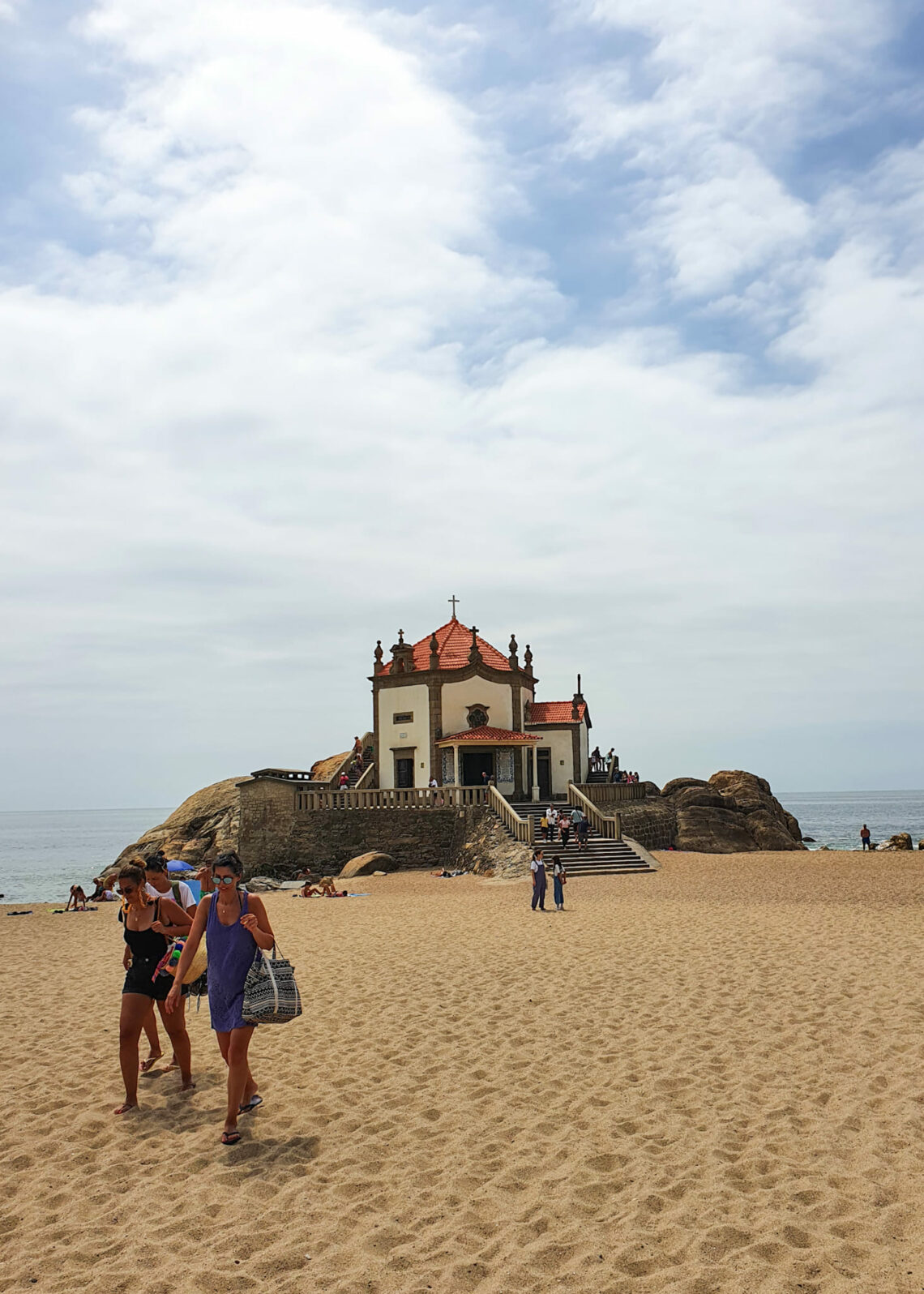 Good bike trip it was!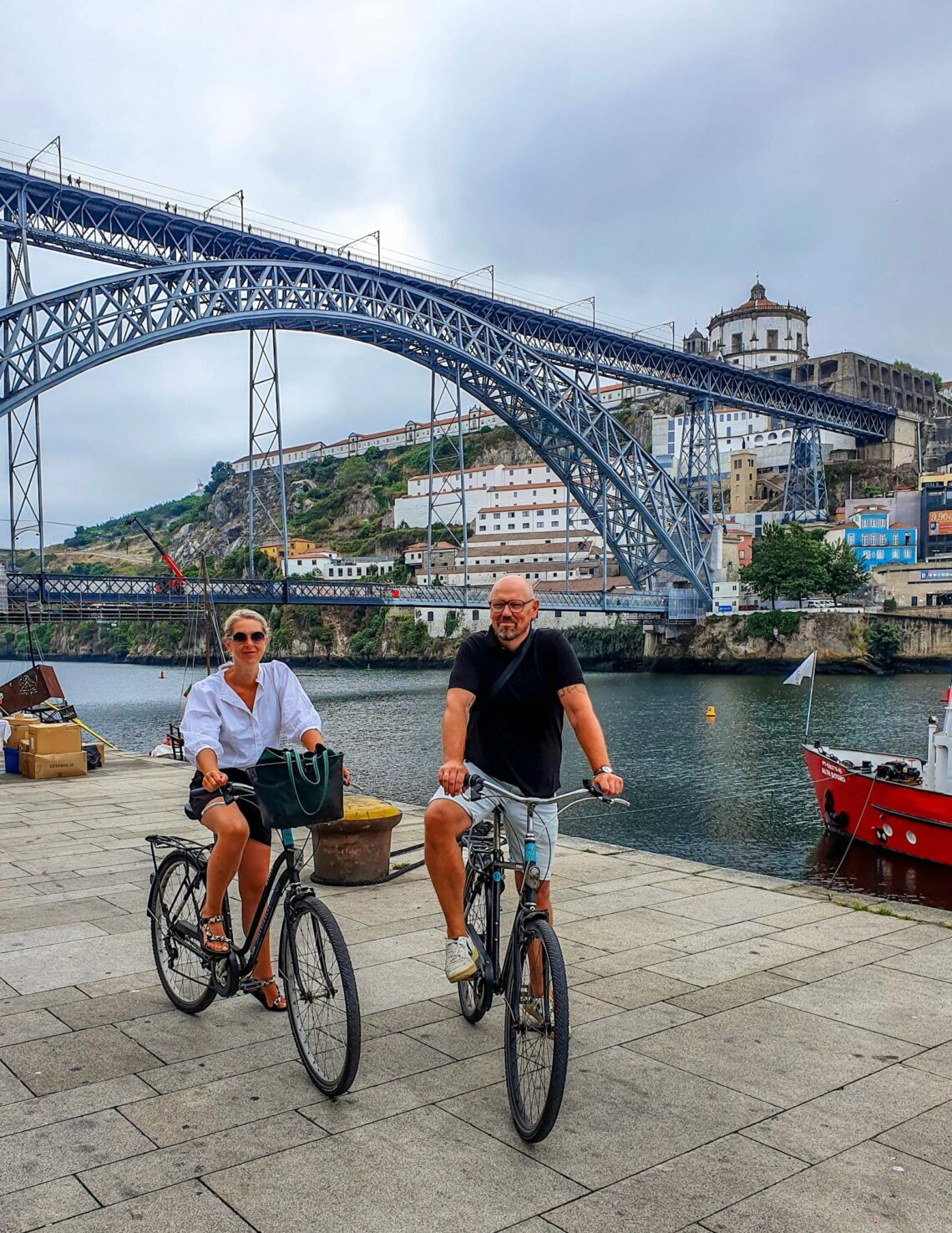 3.
Stroll through the old part of Porto (which is World Heritage) and admire the many beautiful, quaint little streets, churches and tiled walls which you can find literally around every corner.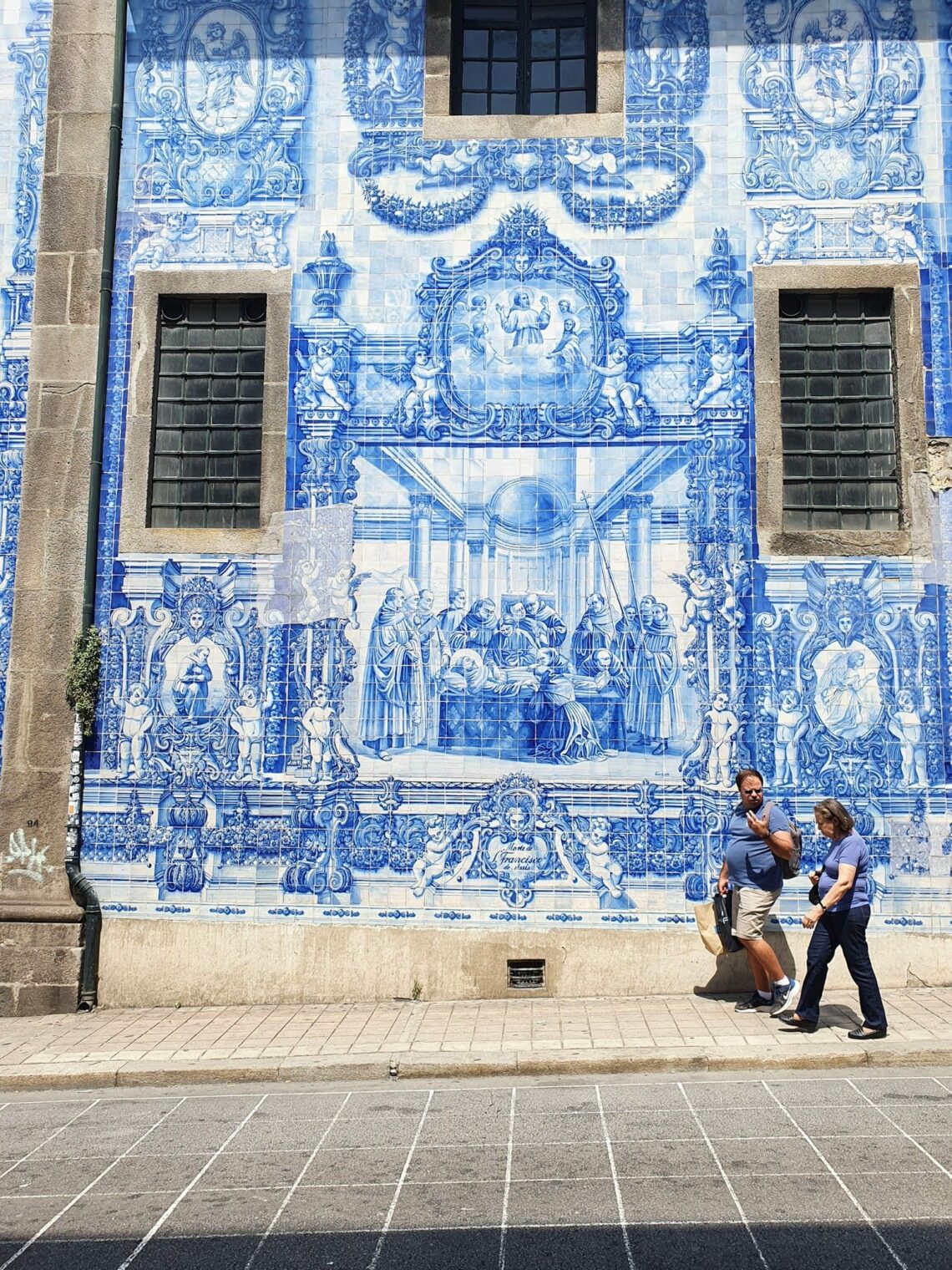 We found the Sé cathedral to be very impressive,
especially the cloister with the hallways covered in azulejo's (first half of the 18th century) .
Make sure to also pop in at the Sao Bento train station because it has one of the most magnificent entrance halls in the world, beautifully decorated with azulejo's.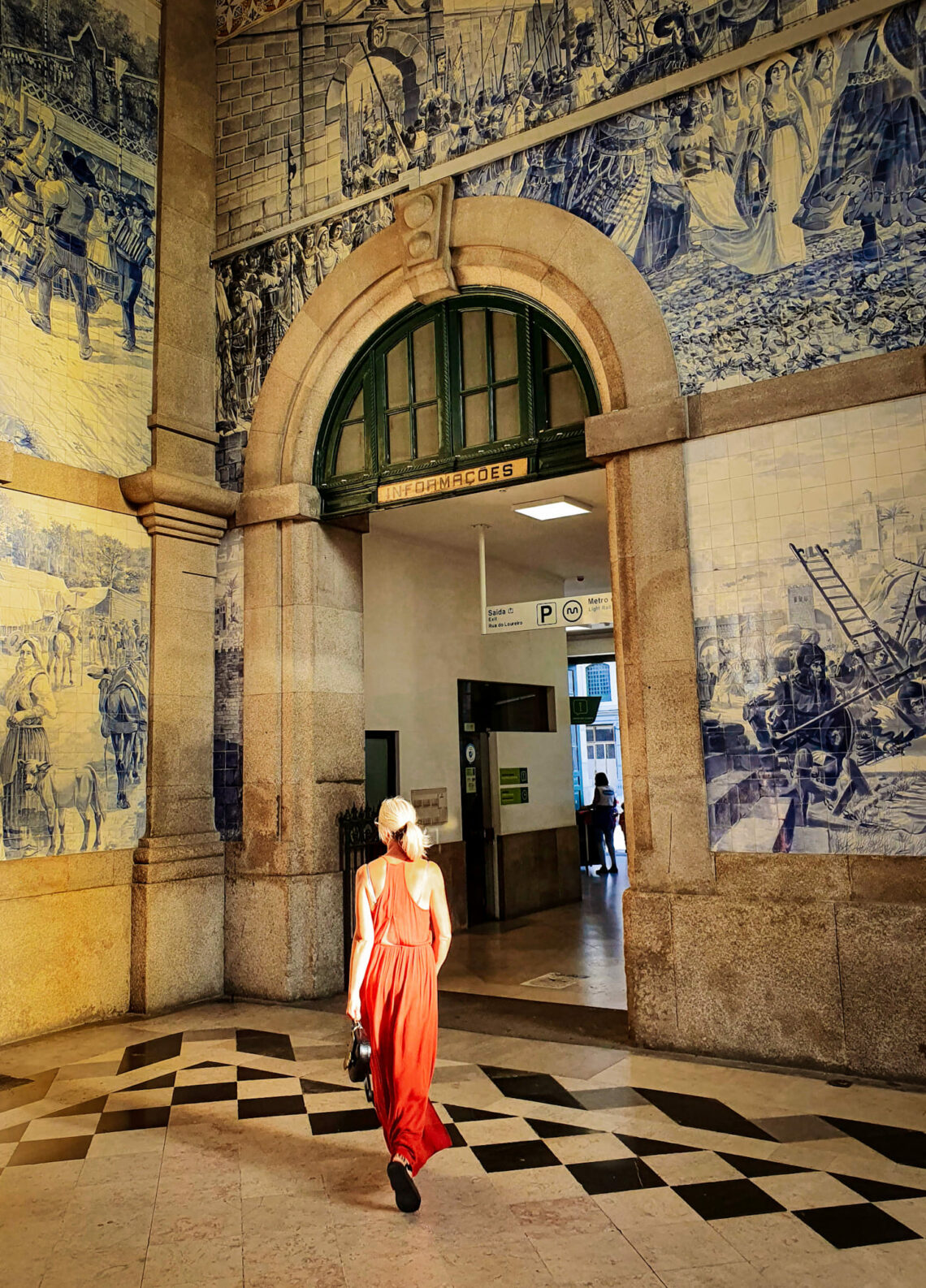 No worries about getting lost by the way in these narrow streets, somehow you always end up near the river Douro when going down.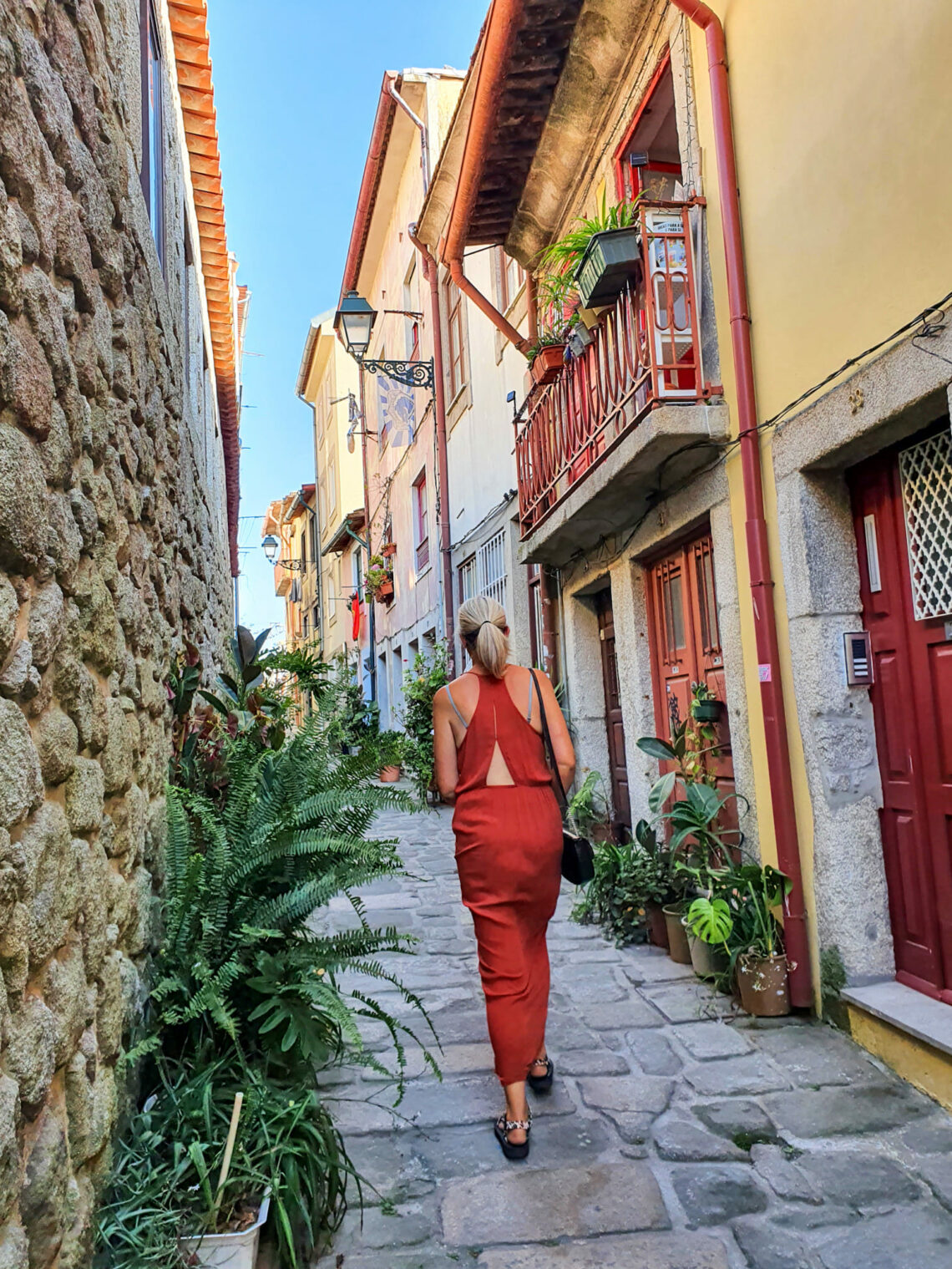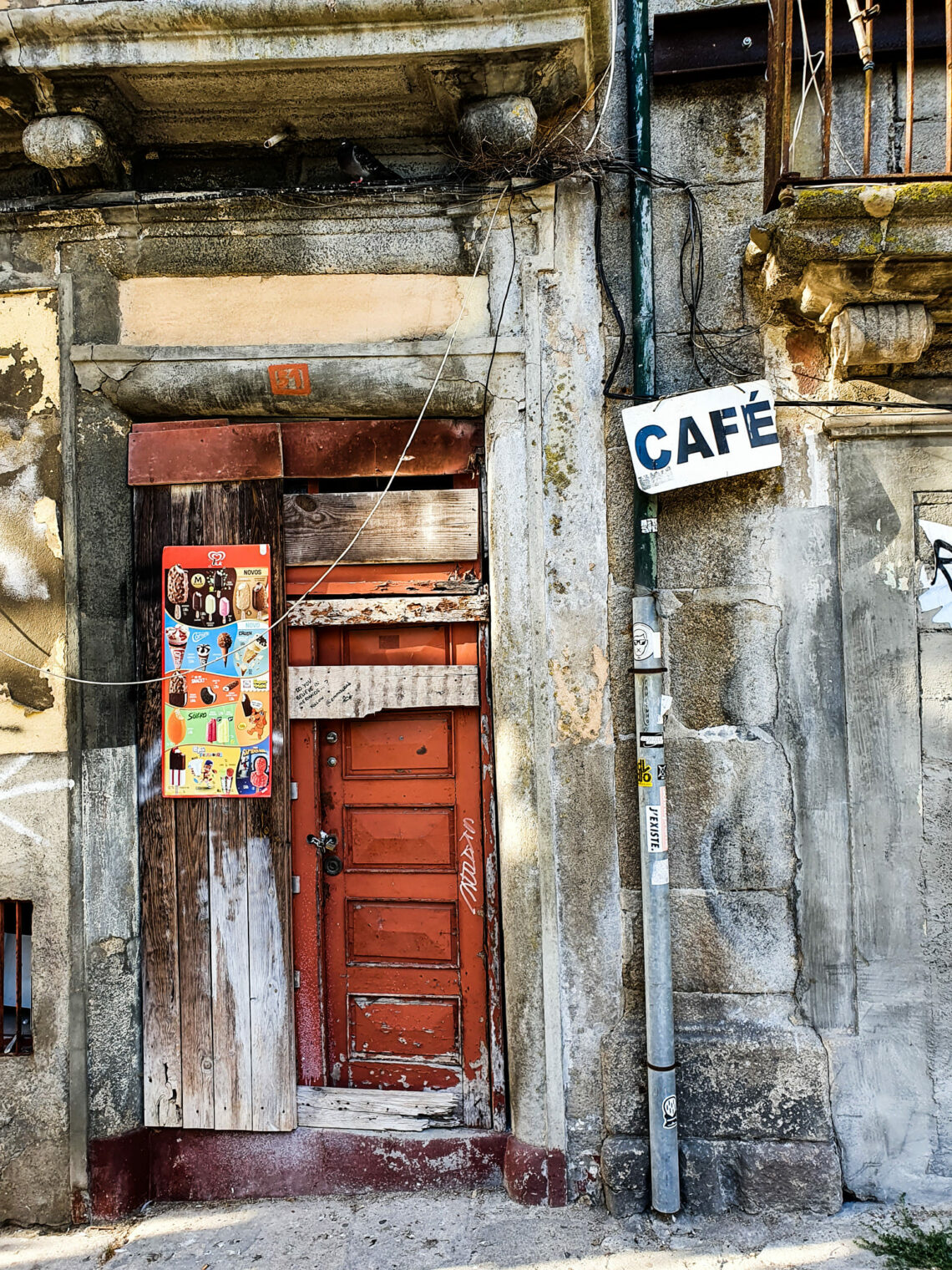 Cais da Ribeira is a popular tourist spot, so don't spend too much time there. Great for spotting some of the old Porto boats (rabelo) though that still lie on the water.
4.
Enjoy dinner at à Bolina, a small Portuguese restaurant near the river Douro with lovely views over the bridge. We had truly 'good' food here, lovely experience all together.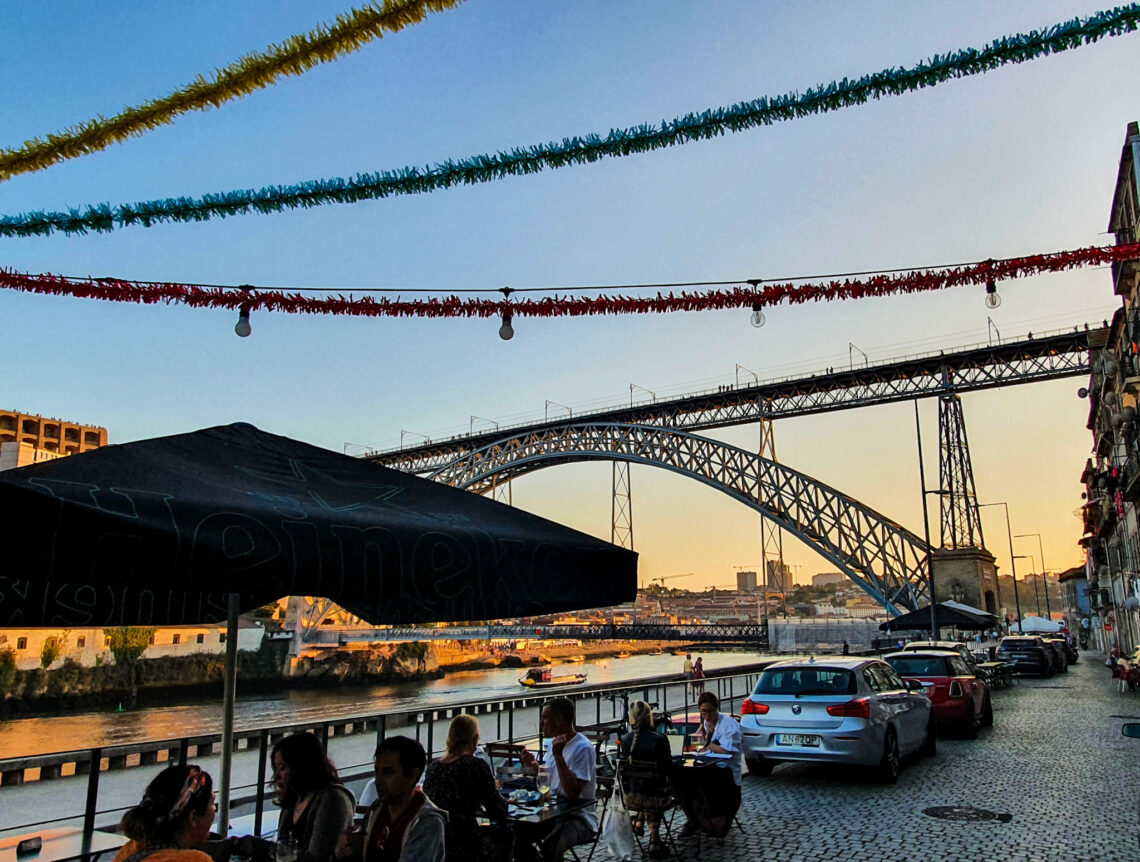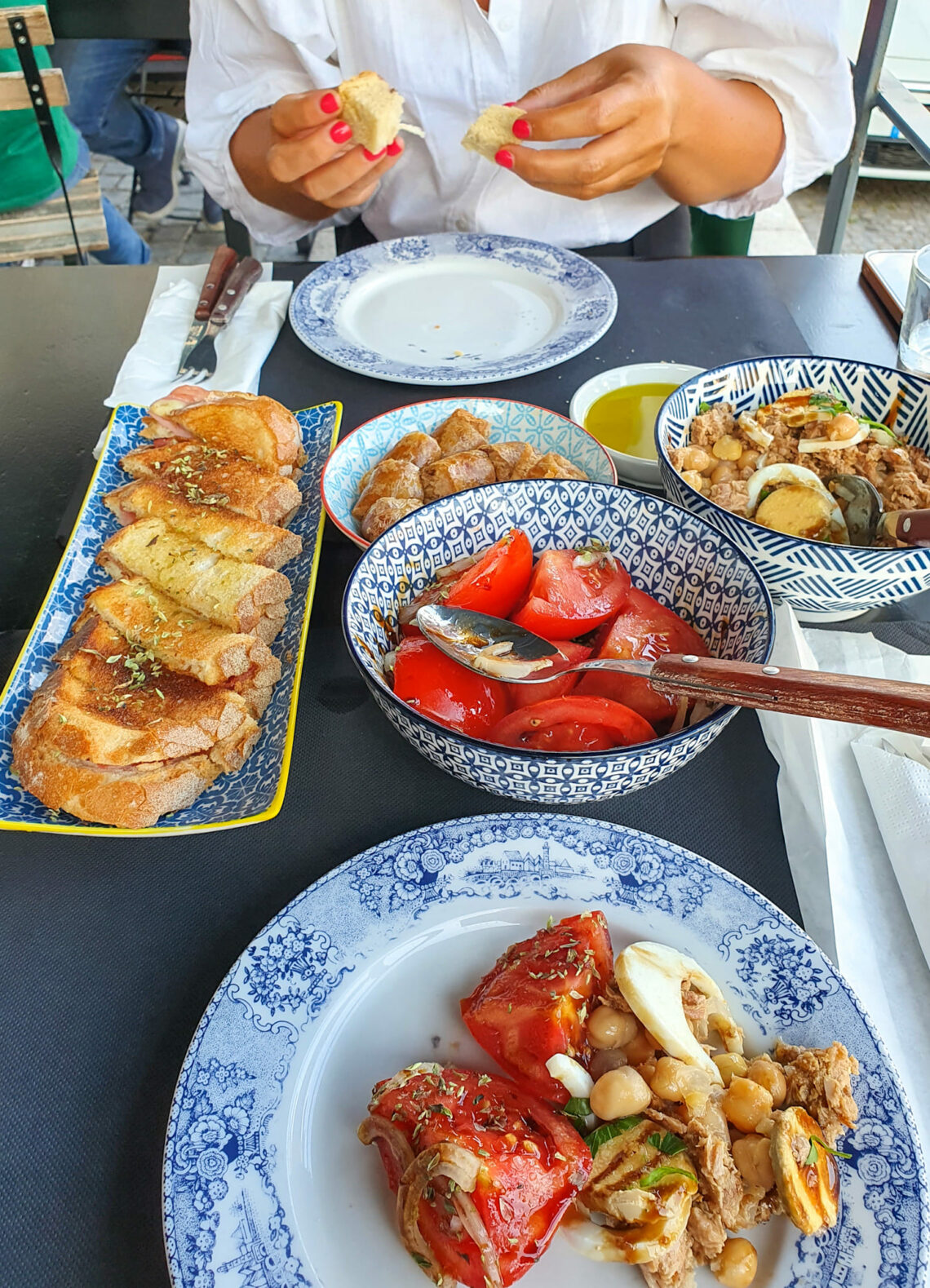 Other places to eat or drink which we enjoyed where:
7g roaster and Combi Coffee Roasters for damn good coffee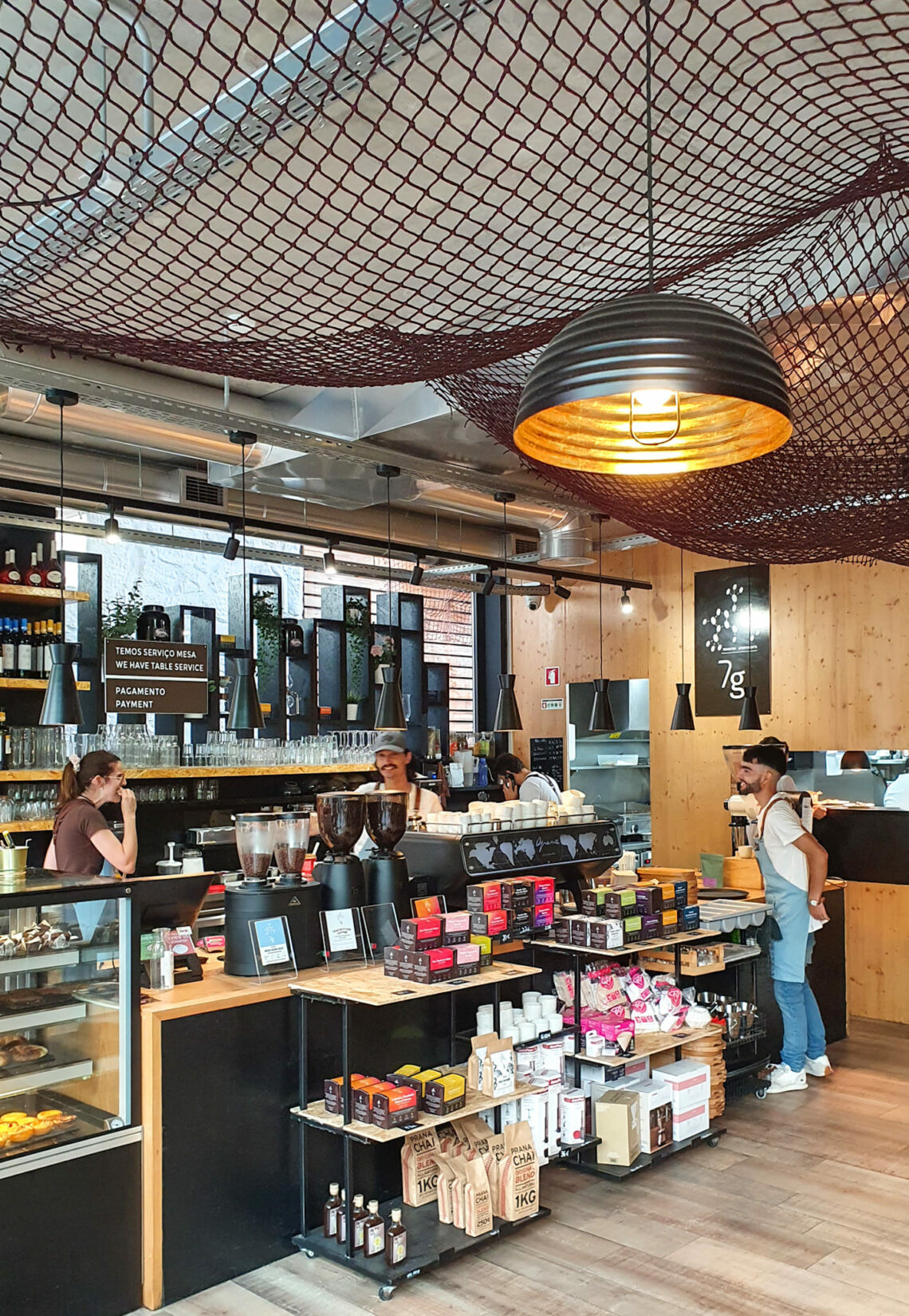 For a quick (or slow) but healthy bite and a coffee.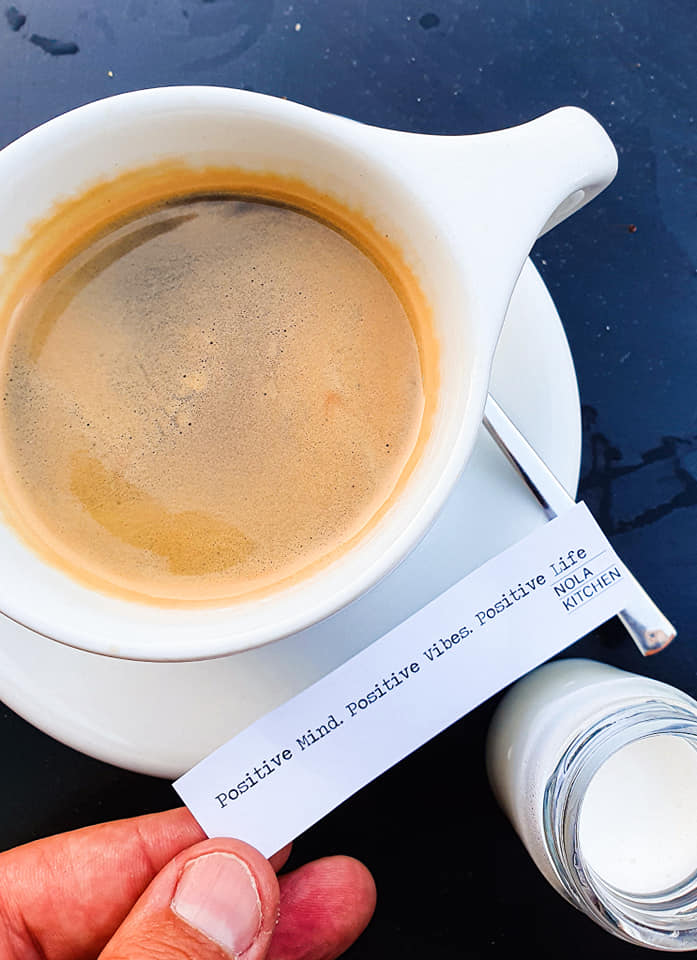 Lively terrace with good seafood and drinks, friendly service and a spicy chorizo grilling right next to your table.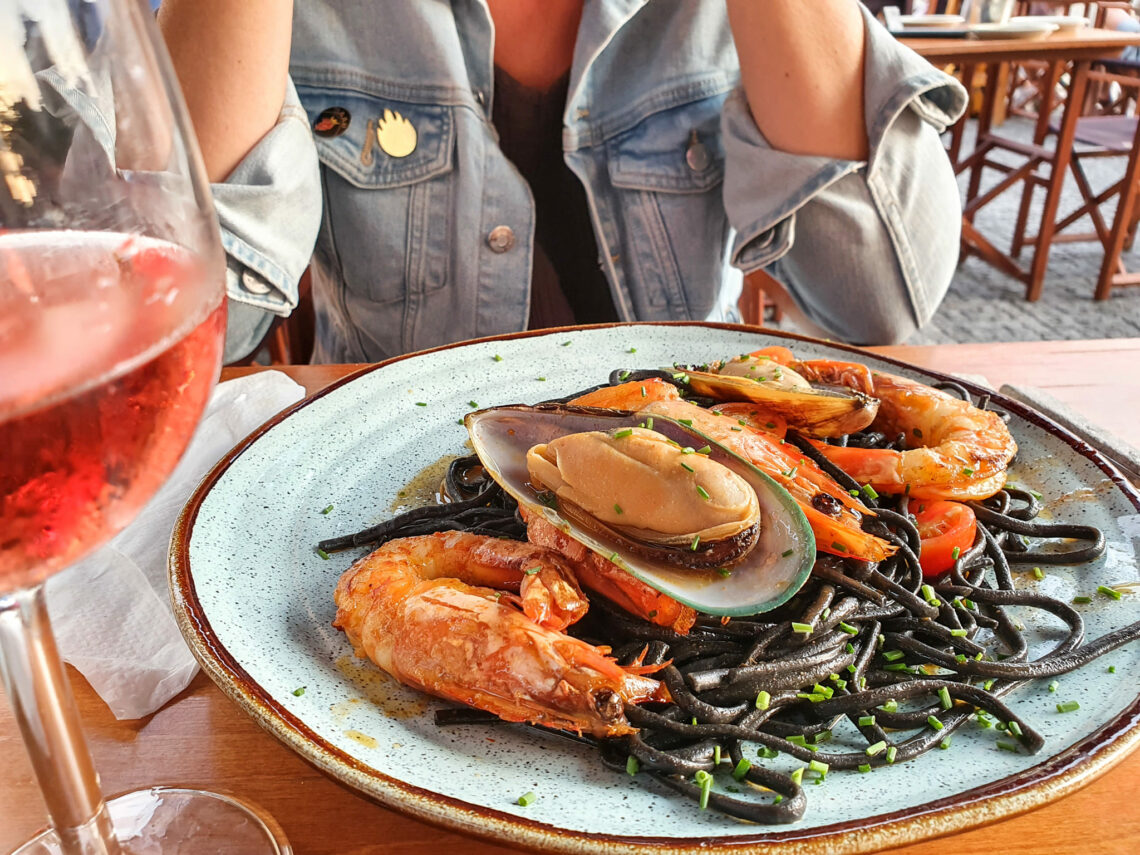 Heaven! 😉
5.
Enjoy some world class architecture at the fascinating Casa da Musica (designed by Rem Koolhaas)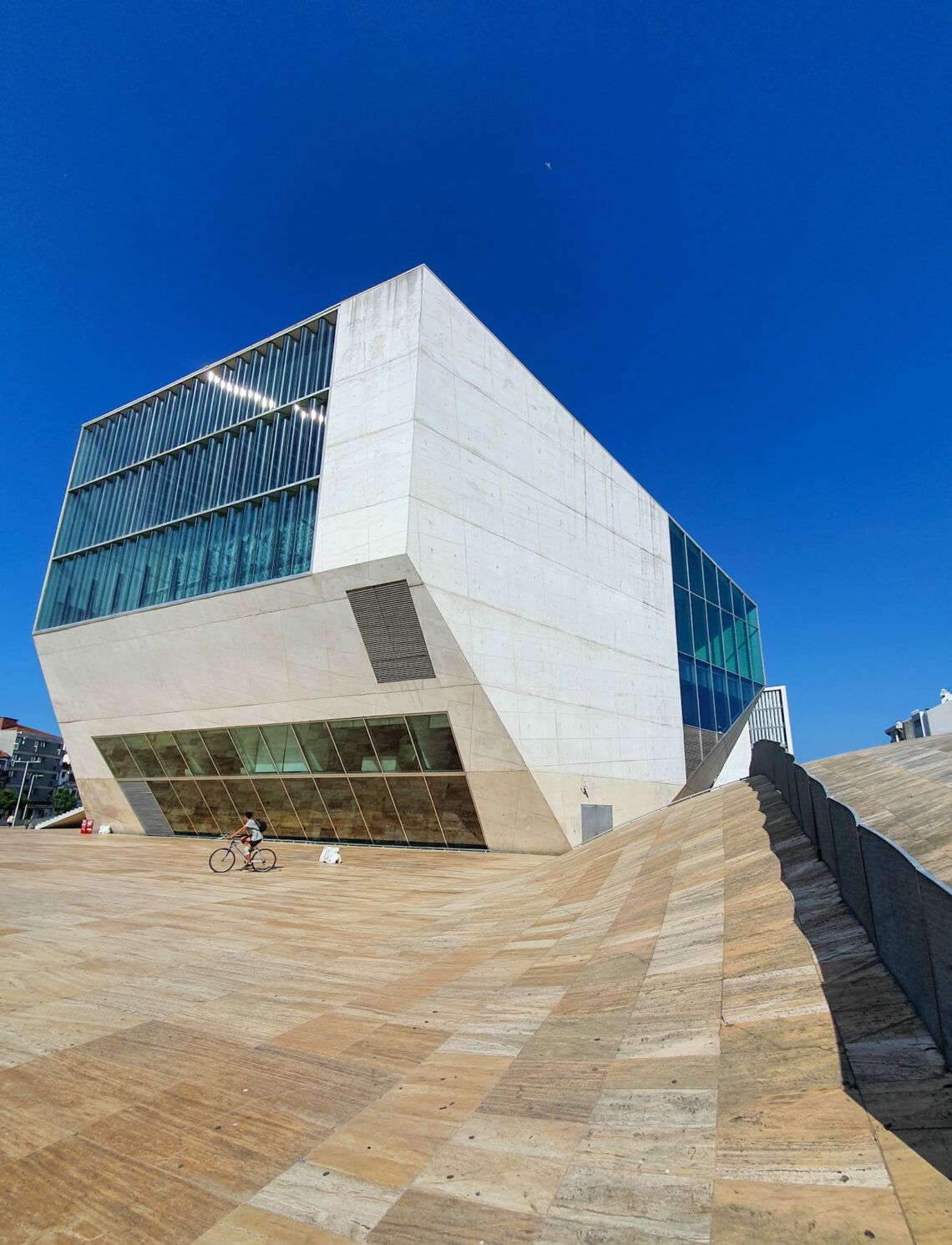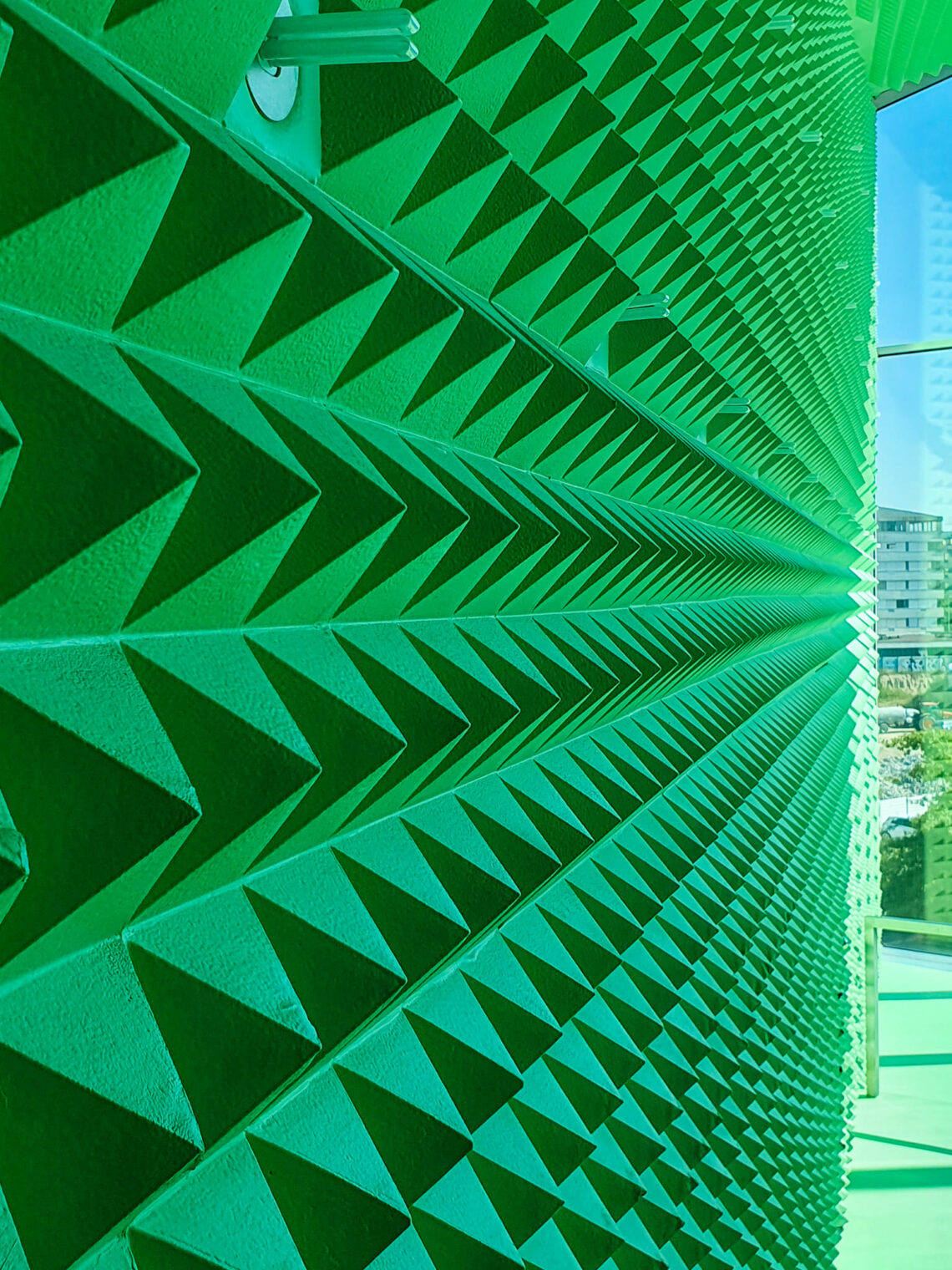 and then head down to the Parque de Serralves.
The Serralves Foundation is situated in a huge park filled with modern art in the gardens and a great treetop-walk.
Ideal for strolling around and finding some much-needed shade under the lush trees.
In the park you can also find the Museum of Contemporary Art and the Casa de Serralves which we visited.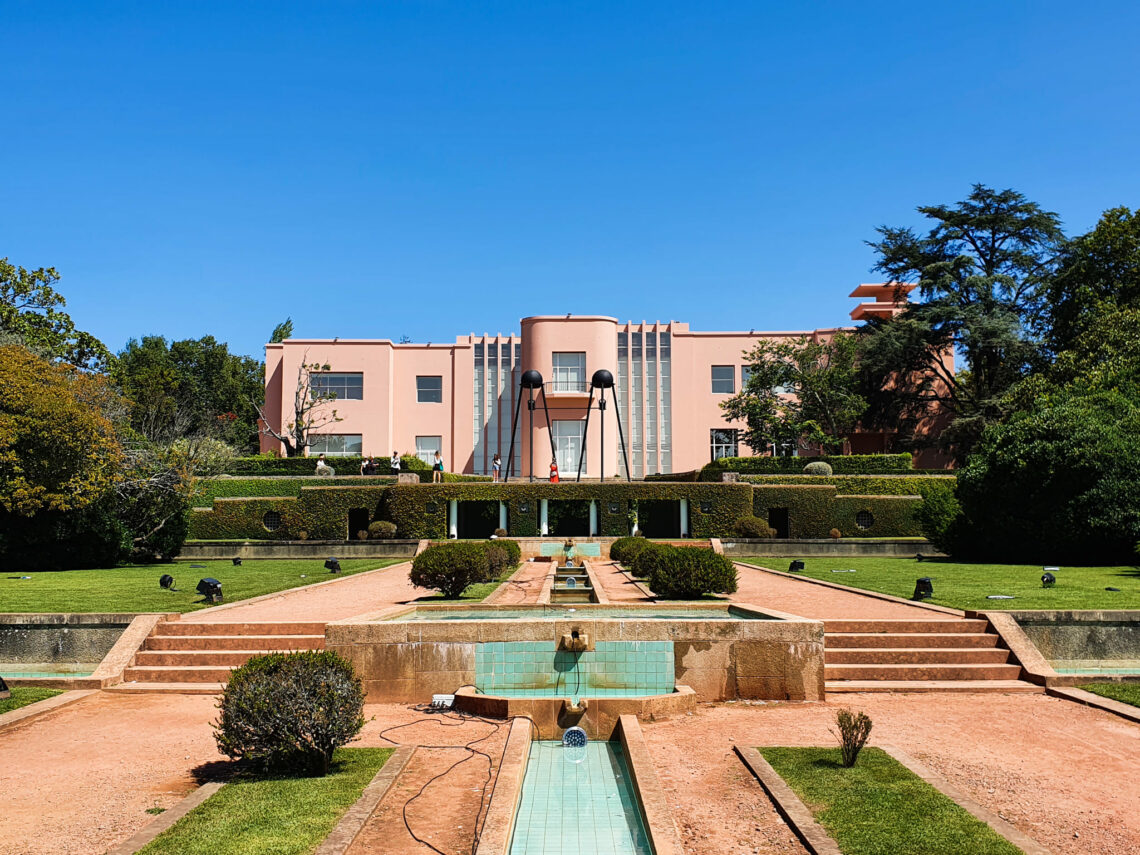 Inside this remarkable villa from the 1930's you find a beautiful art-deco interior.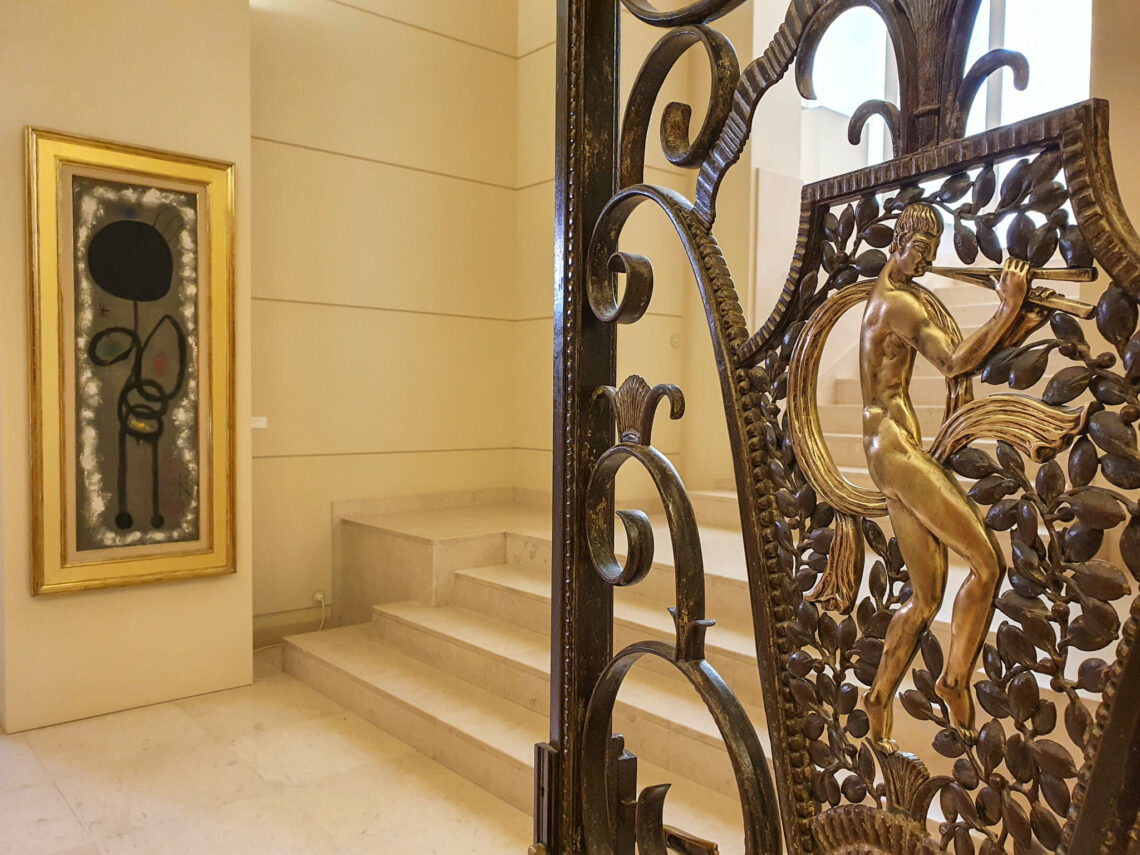 When we were there there was a temporary Miró exhibition, which was also very good.
6.
Celebrate the sunset, friendship and the beauty of life together with hundreds of Portuguese (and tourists) at the top of the Jardim do Morro.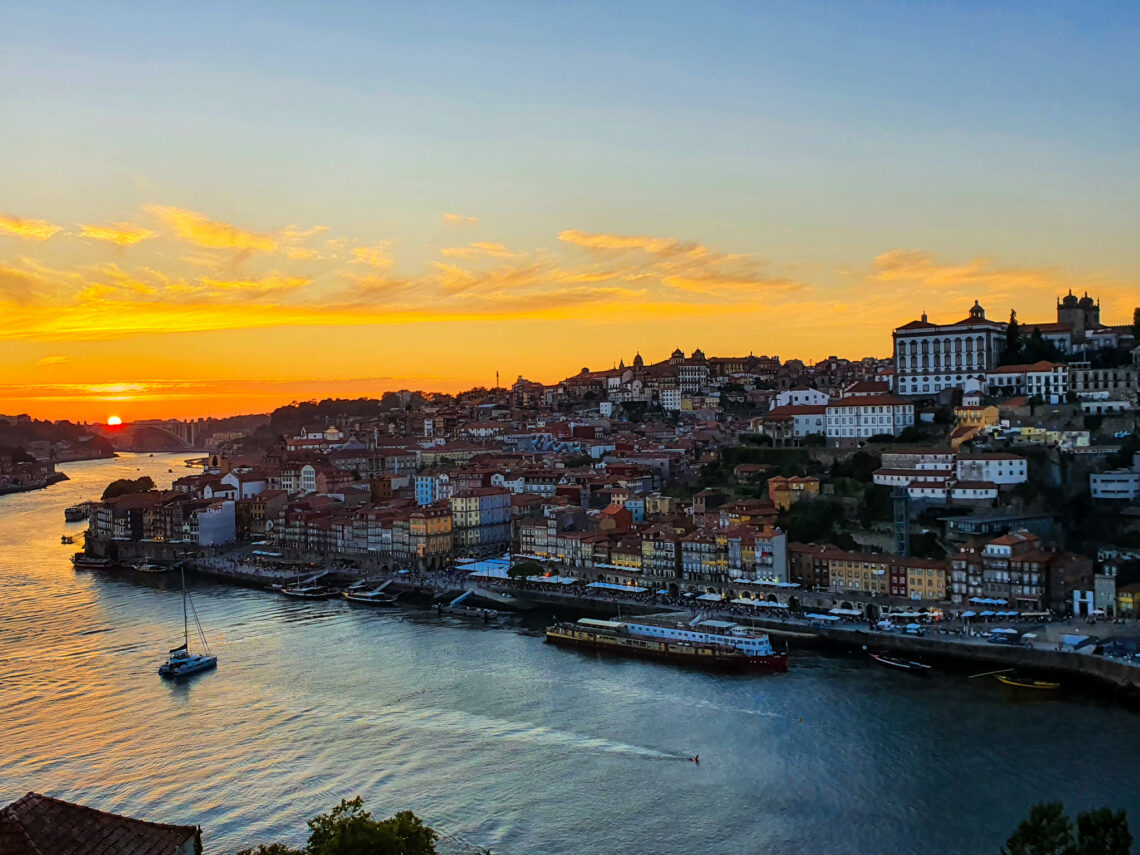 When we were there, there was great live-music and there was beer and there was dancing and the ambiance was just… fabulous.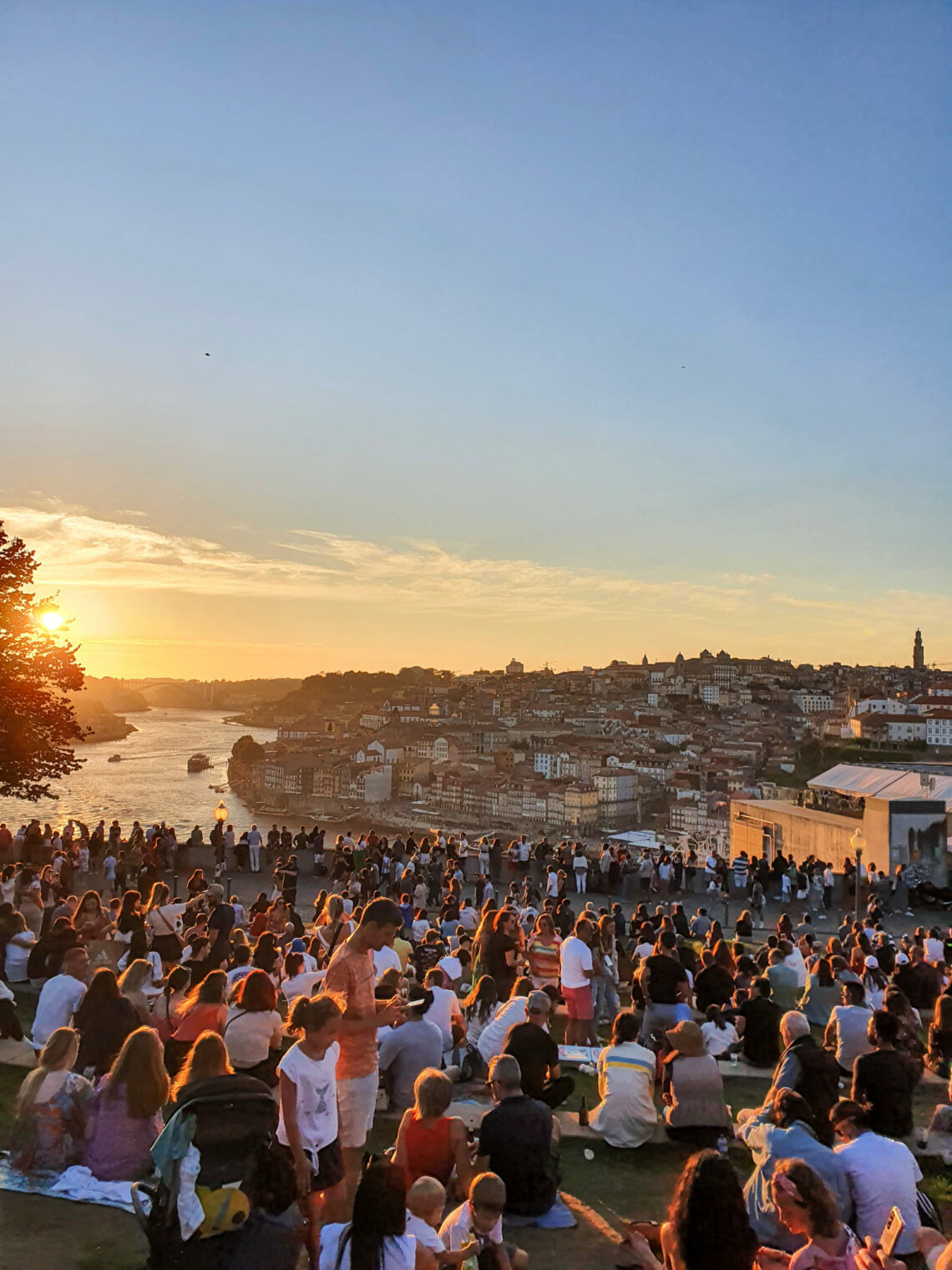 7.
Go and spot some fabulous street art which is scattered around the city.
Here are a few of our favourites: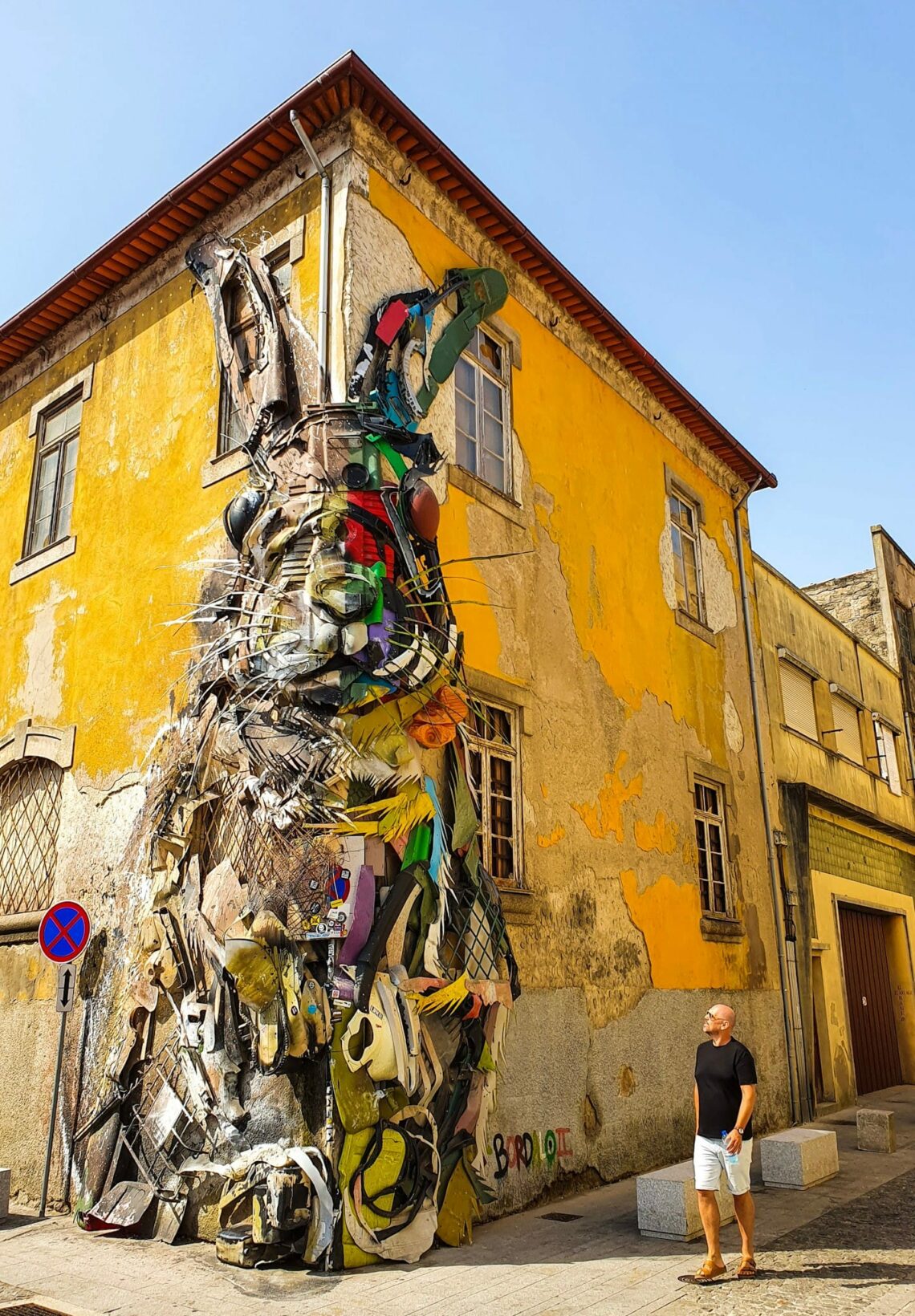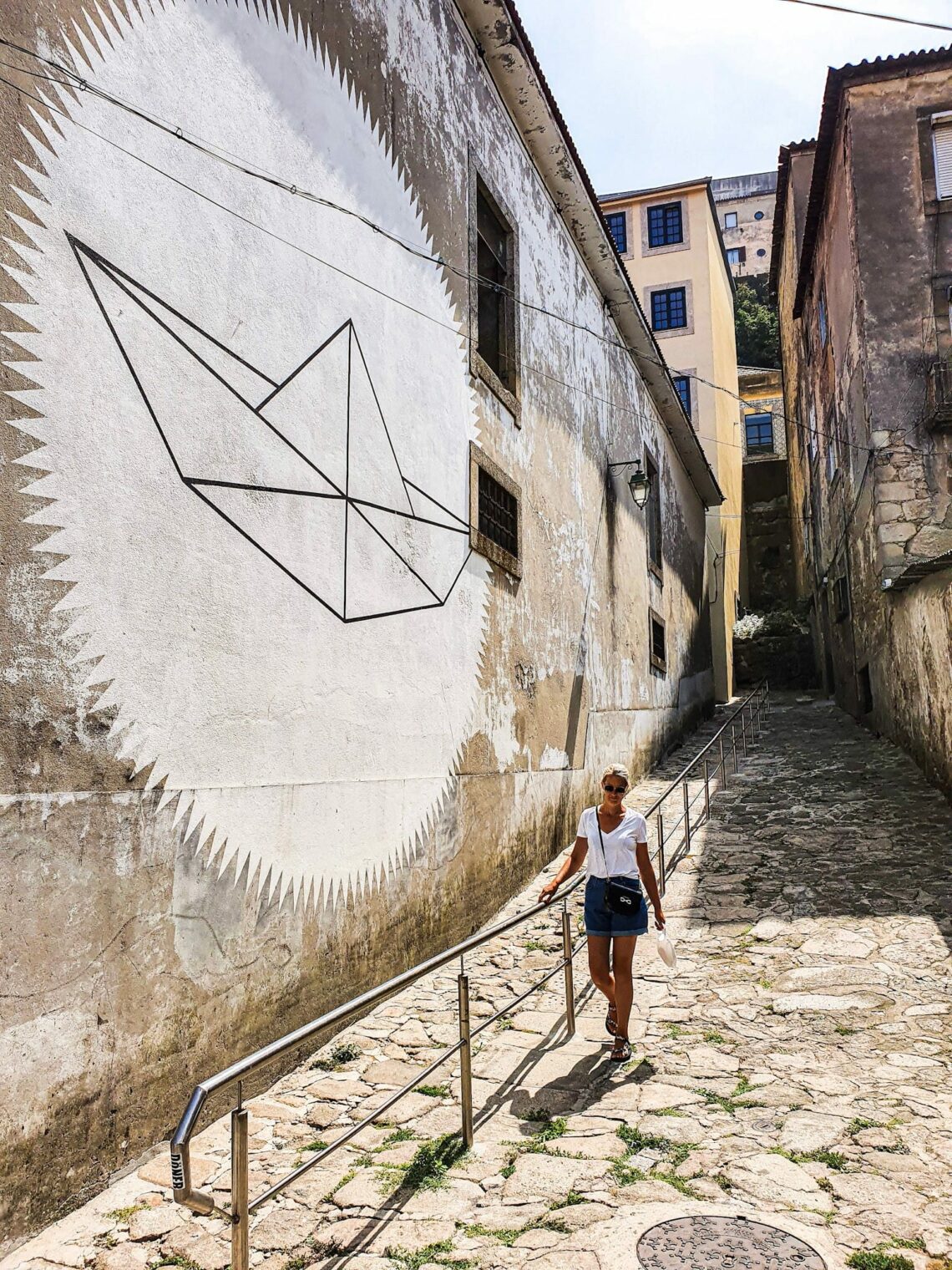 Is this list complete ?
Not al all!
If you want to have a boattrip on the river Douro or take a ride on the old yellow tram, please do! If you're into tasting some great Porto wines, do so at one of the original port wine houses of Vila Nova de Gaia across the River Douro from the old city centre.
If you want to see a truly beautiful bookshop (and think it's worthwhile to queue for a couple of hours together with all the other tourist), head to the Livraria Lello.
Take a train down the wonderful Douro-valley to visit some wine estates, if you fancy.
But we decided not to rush things and yes, we like to take our time… to relax and have a sip of wine now and then. 🙂
Porto certainly got me feelin' like… wanting to come back!
We flew easy from Brussels Airport with Brussels Airlines.
This blogpost is not sponsored in any way.
But thx to Lannoo for providing us with your green travelguide of Porto. (De groene reisgids, Michelin, Porto Weekend). That one really came in handy!