When the misses and I were young… hm, I mean, younger… we used to travel to the UK a lot, especially the South of England and the West Country, we even honeymooned in Cornwall. But somehow we lost sight of this beautiful country the last 15 years (busy travellling the world and so on… ;-)), except for our yearly trips to London, of course. Last year, we picked up on our tradition again and went on two trips, one to Rye and one to Canterbury. For this year's family trip, we decided to visit the lovely seaside town of Whitstable, which is only a 45 minute drive from Dover. We drove the car on the ferry at Calais and enjoyed a wonderful sunny crossing on board of one of the P&O ferries, called 'The Spirit of France'. An hour and a half later, we were already admiring the famous White Cliffs of Dover. I completely forget how much fun it is to arrive in England by boat!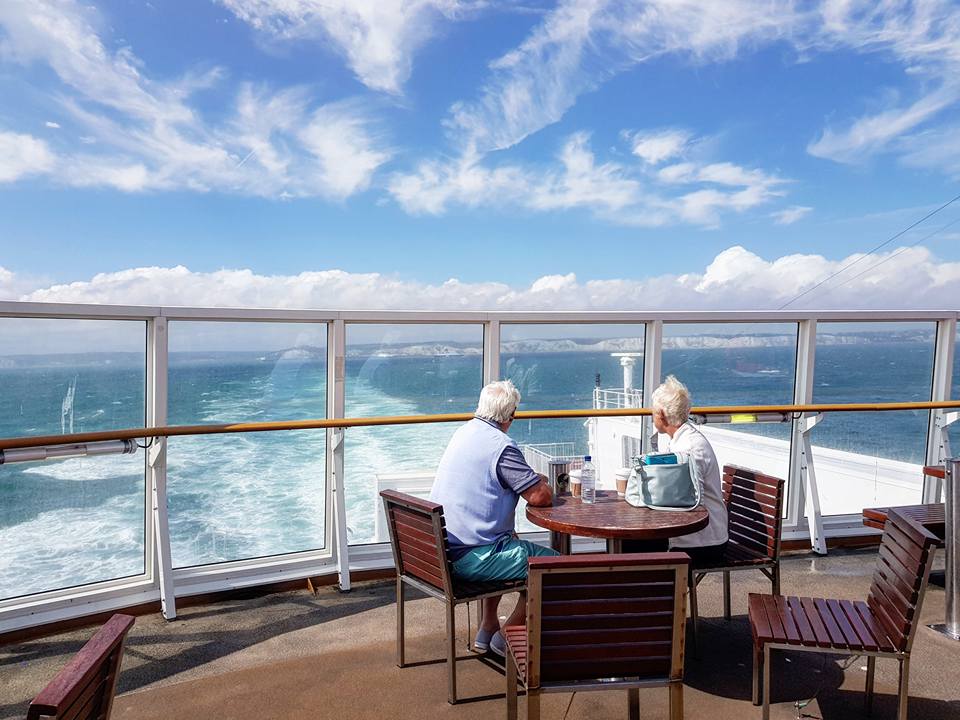 Whitstable is a charming seaside town with a lively center and quiet beaches. It's famous for offering the most delicious seafood. The town centre has plenty of lovely shops and coffeehouses to keep any travel- and foodblogger happy for a few days. 😉 Some great places to stop for coffee (and cake…) are Windy Stores, Blueprint and Whitstable Produce Stores. The Windy Corner Store is actually just around the corner from the cottage,  so very handy if you are in need of an emergency flat white or something. 😉 The cute little Flory and Black shop was our favourite, selling all kinds of lovely stuff, which you don't really need, but need to have.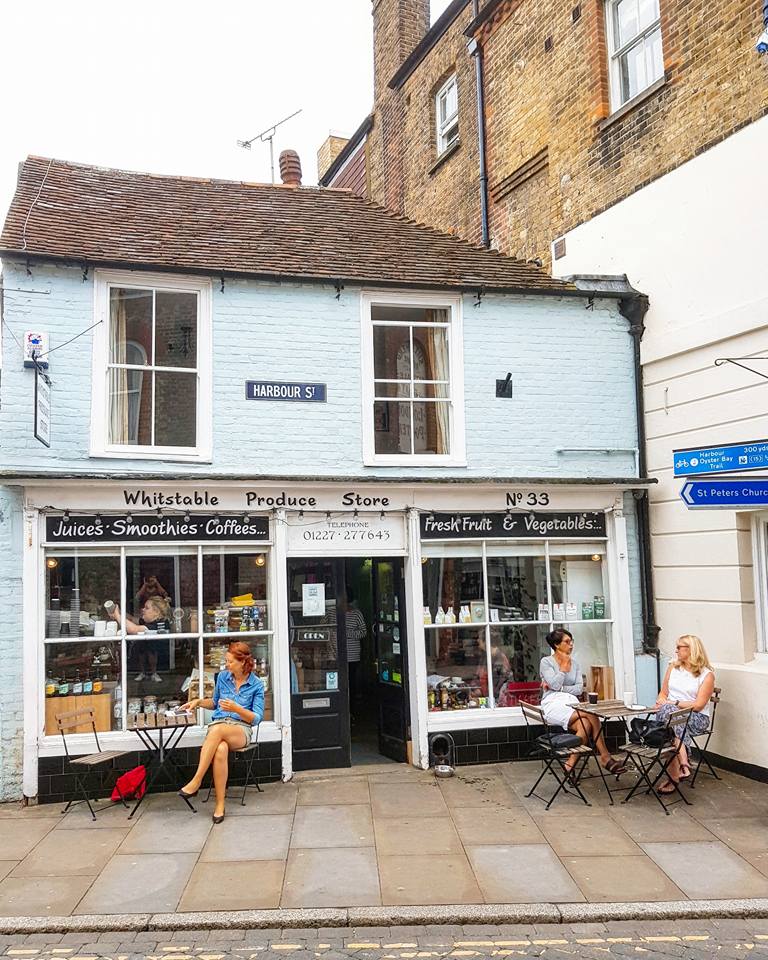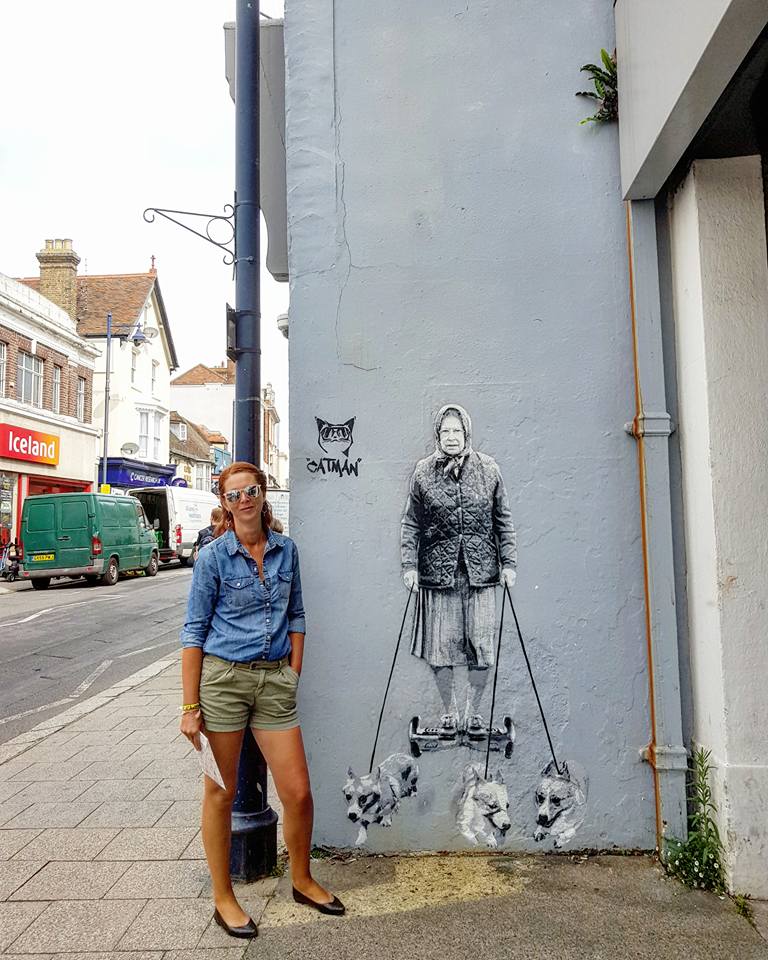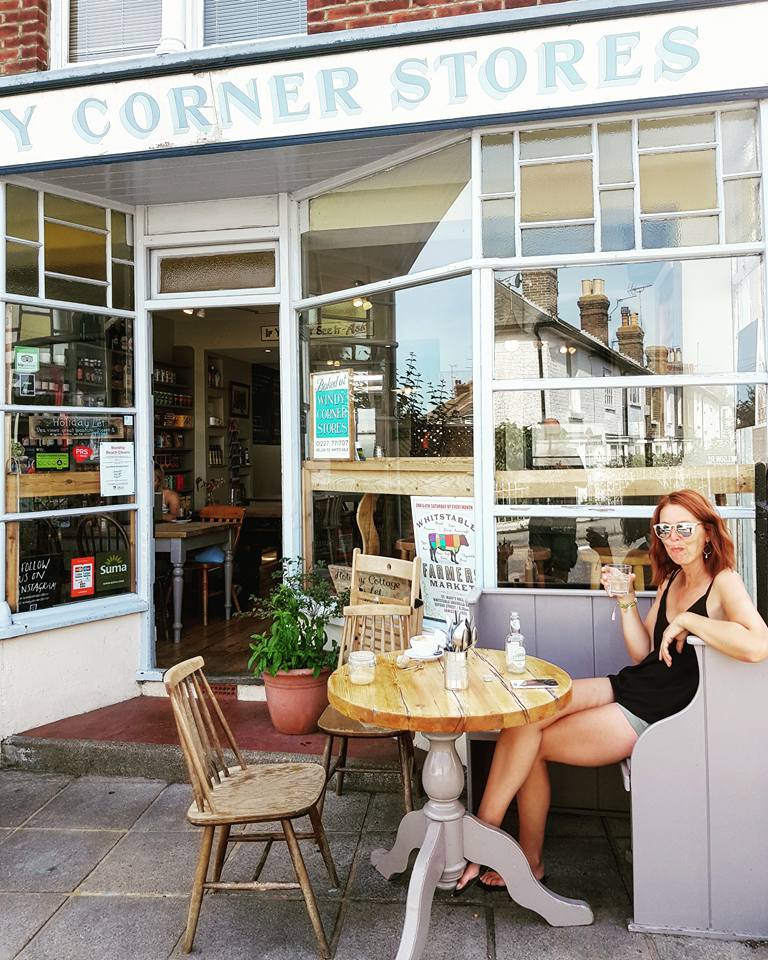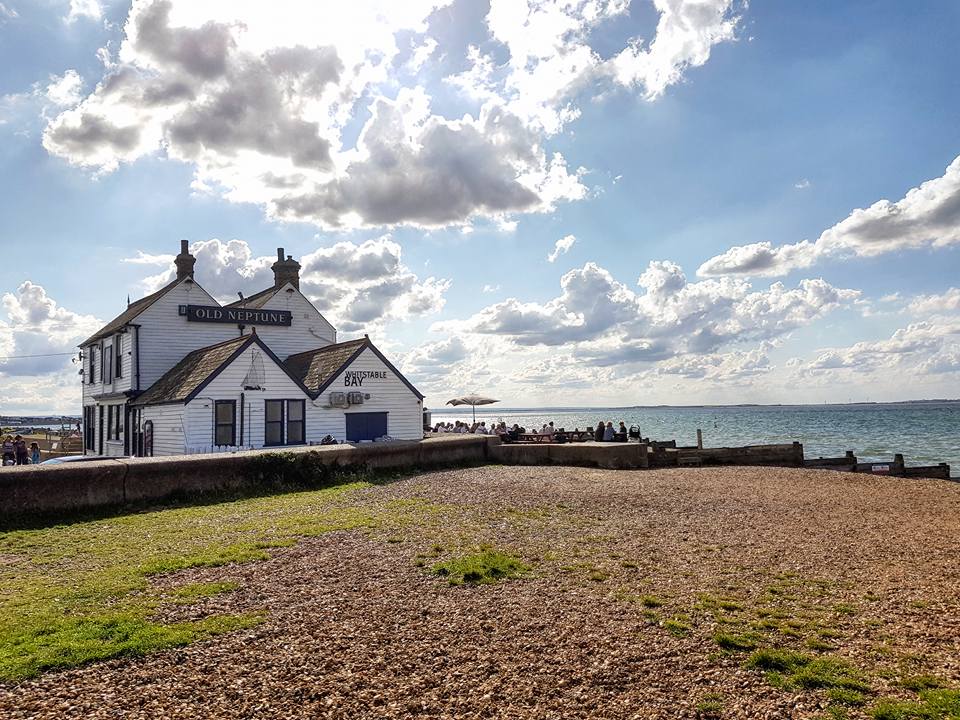 On Airbnb I found thé perfect holiday get-a-way cottage. The location was stunning, right on the seafront. The cottage itself was furnished with natural antiques and had plenty of room for the five of us. I would only recommend it for a family or really good friends though, since two of the three bedrooms are linked together and the bathroom is only accessible through one of them. I fell completely in love with the Rayburn cooker that was installed in the cottage kitchen and had so much fun experimenting with it. Our kids' favourite place in the house was the little alcove in the front sitting room, a perfect little hide-away. The only thing I didn't like about the cottage was the shower (I know I'm big, but showering on my knees is not my sort of thing ;-)). The cottage is also just one minute from The Old Neptune, a nice pub where we had a lovely outside publunch one day.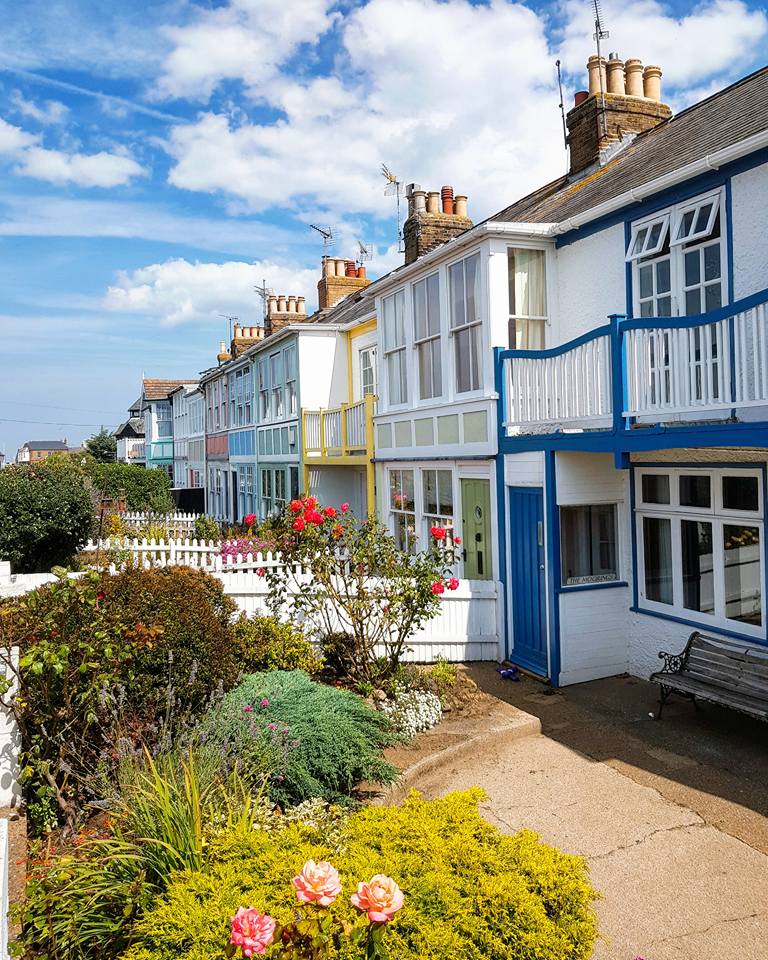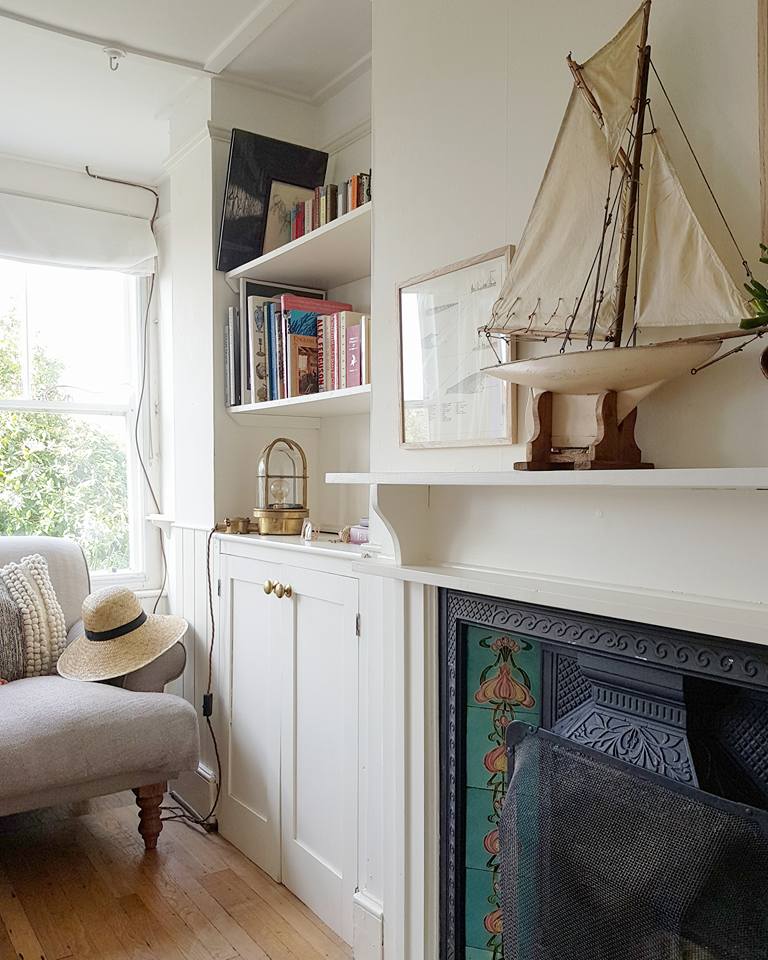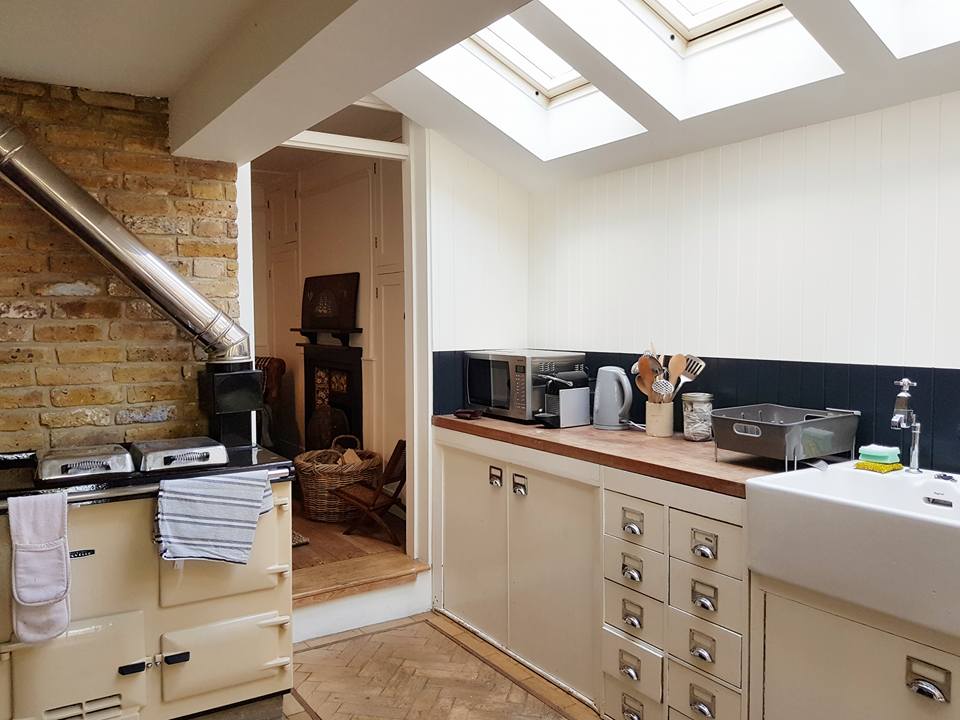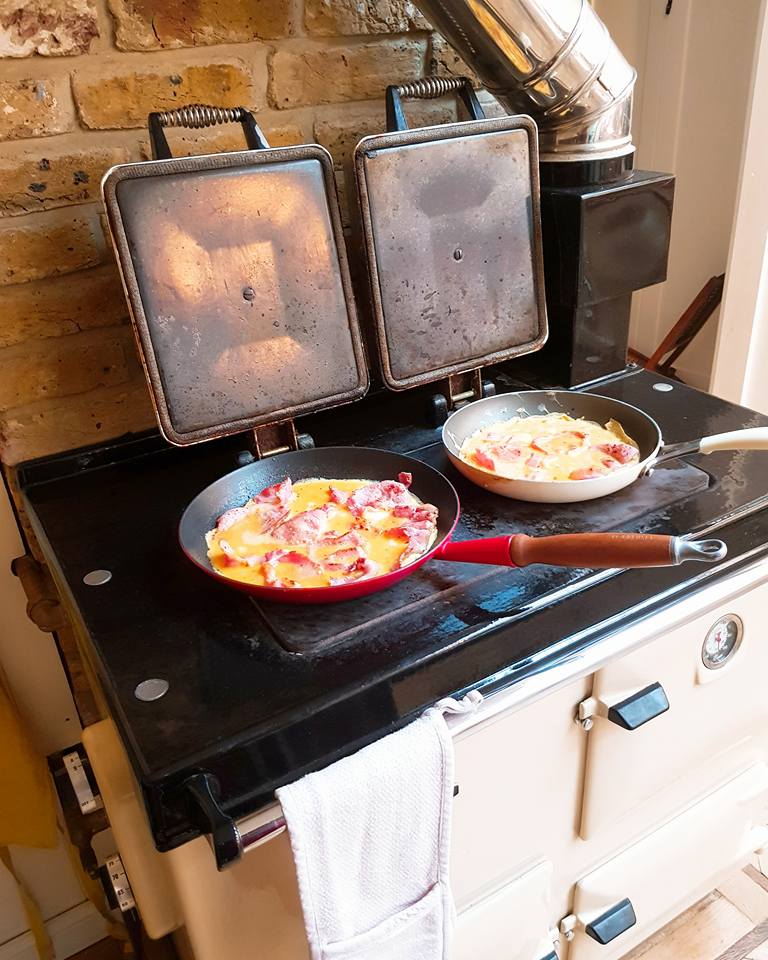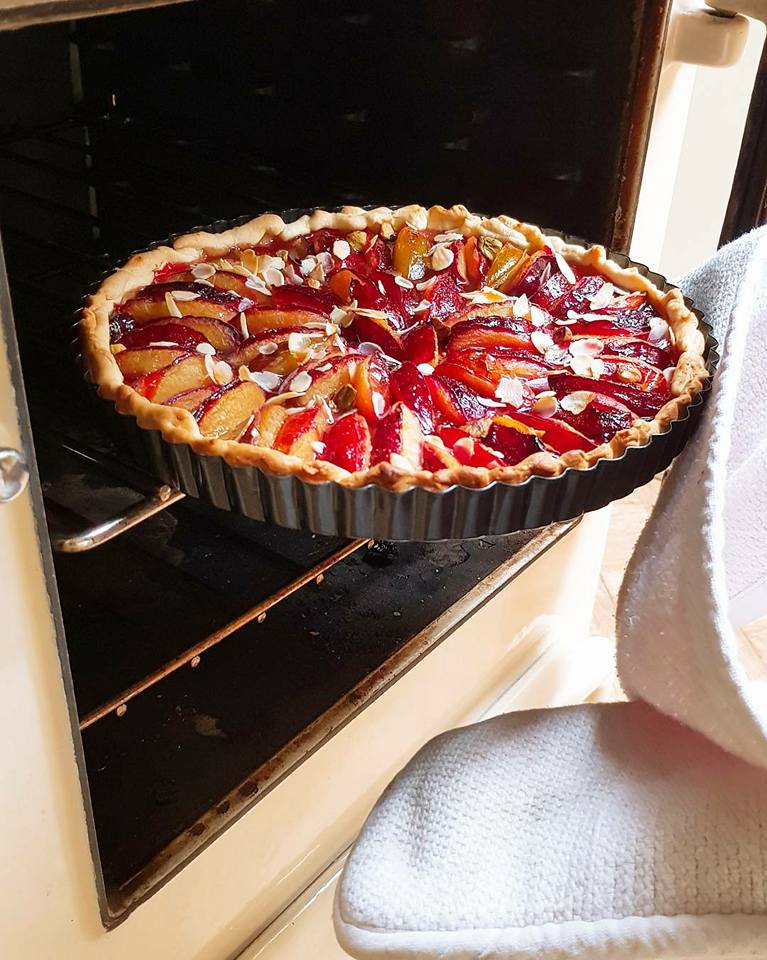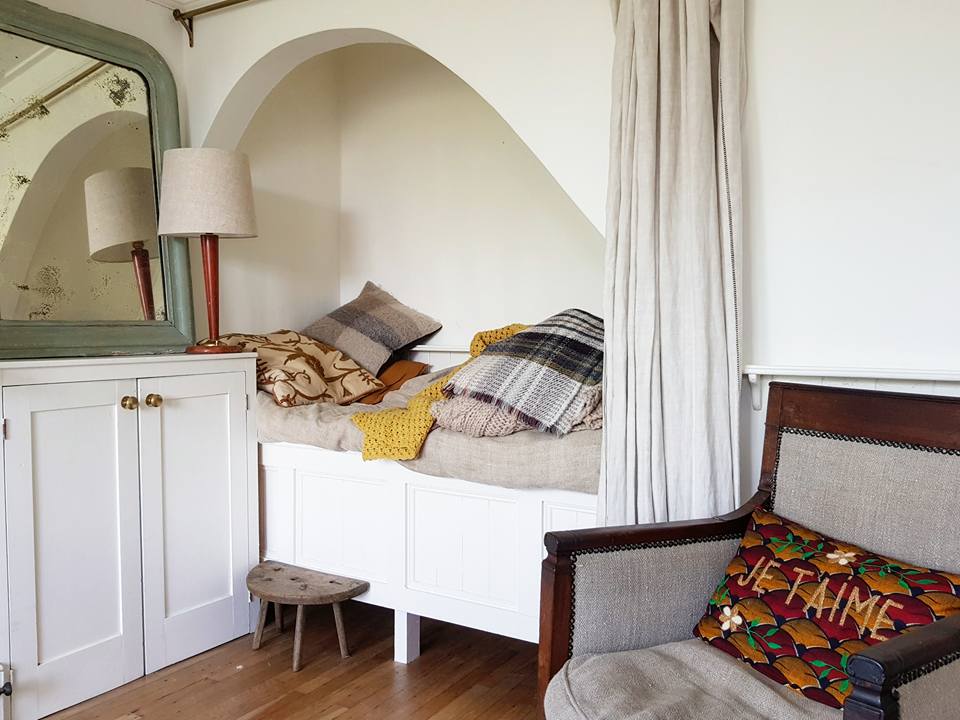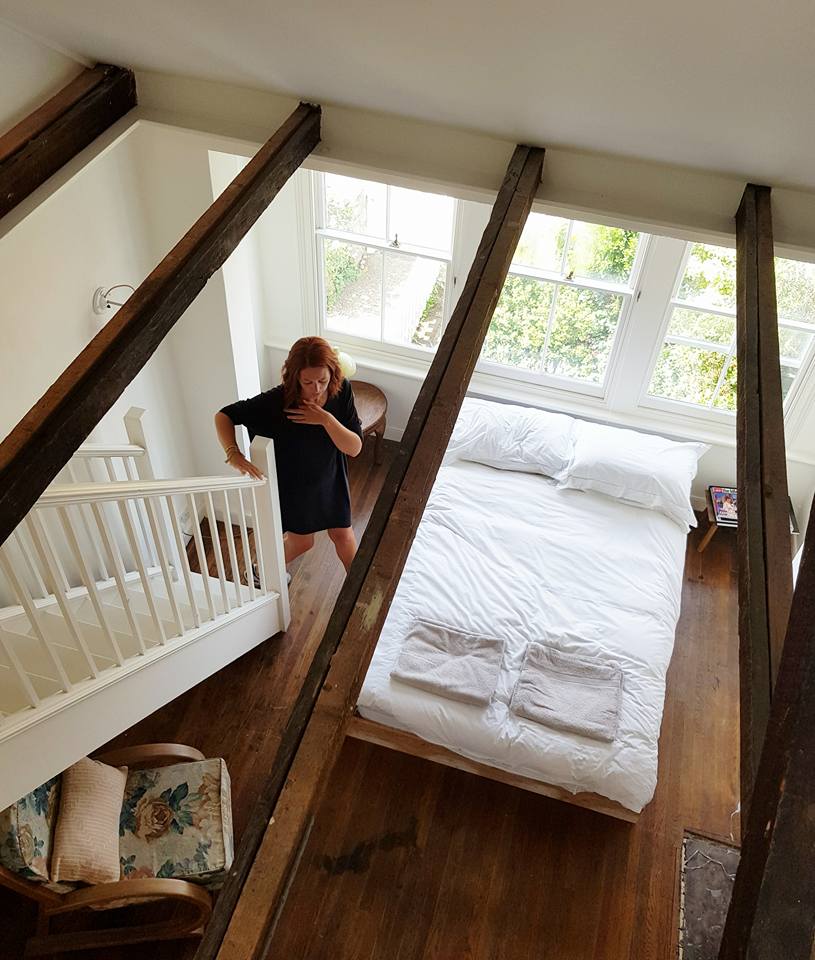 The little bench in the front garden was the ideal place to see the world go by while enjoying a nice glass of wine.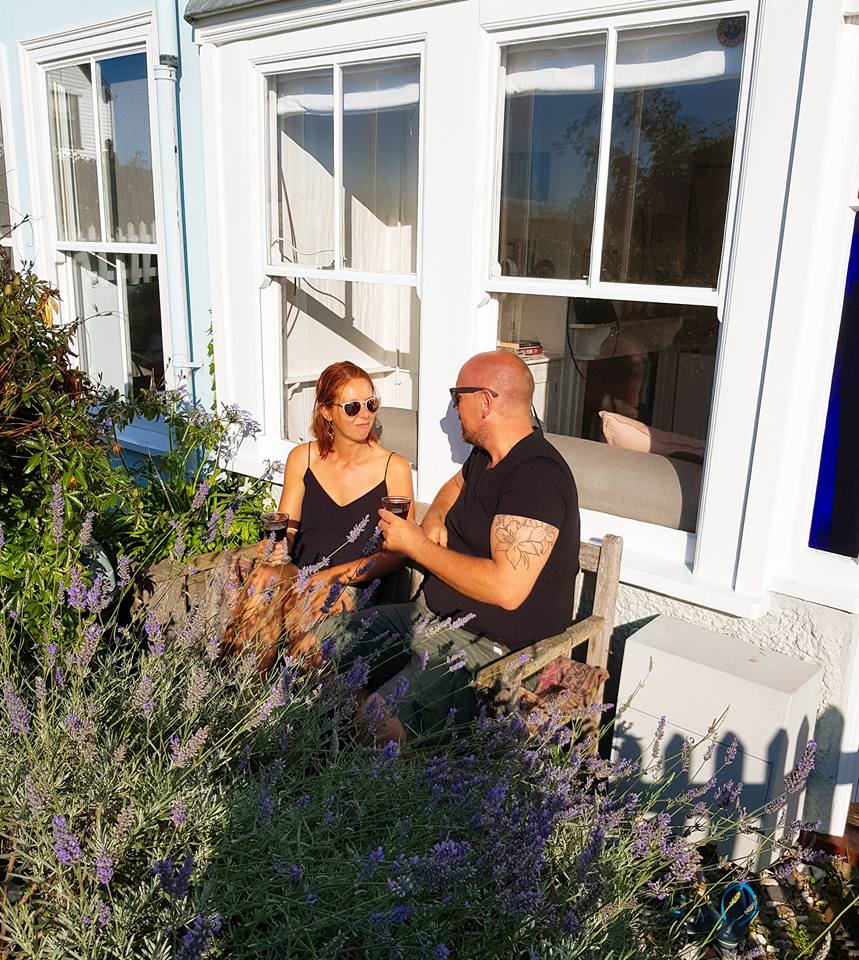 Friends recommended us to go out for dinner at the Whitstable Oyster Company. It is located right on the beachfront and offers a great selection of seafood. As I'm not a big oyster fan myself, I opted for lovely mussels and freshly caught local fish. We all loved this place ànd the food, our kids too! Not very cheap, but certainly worthwhile!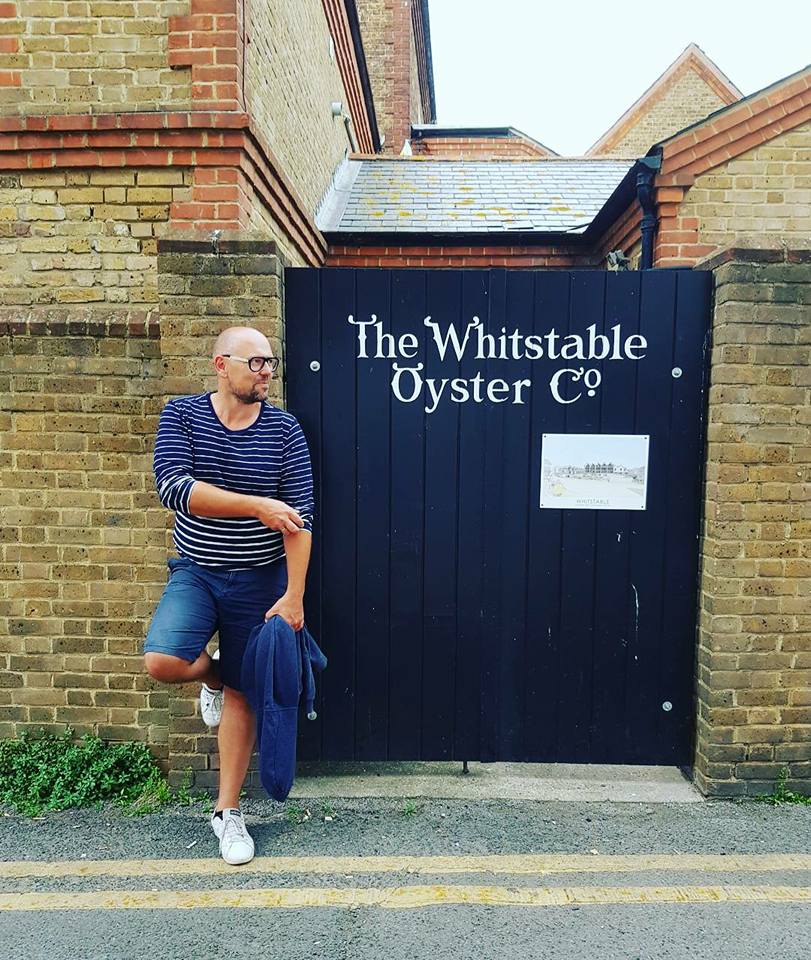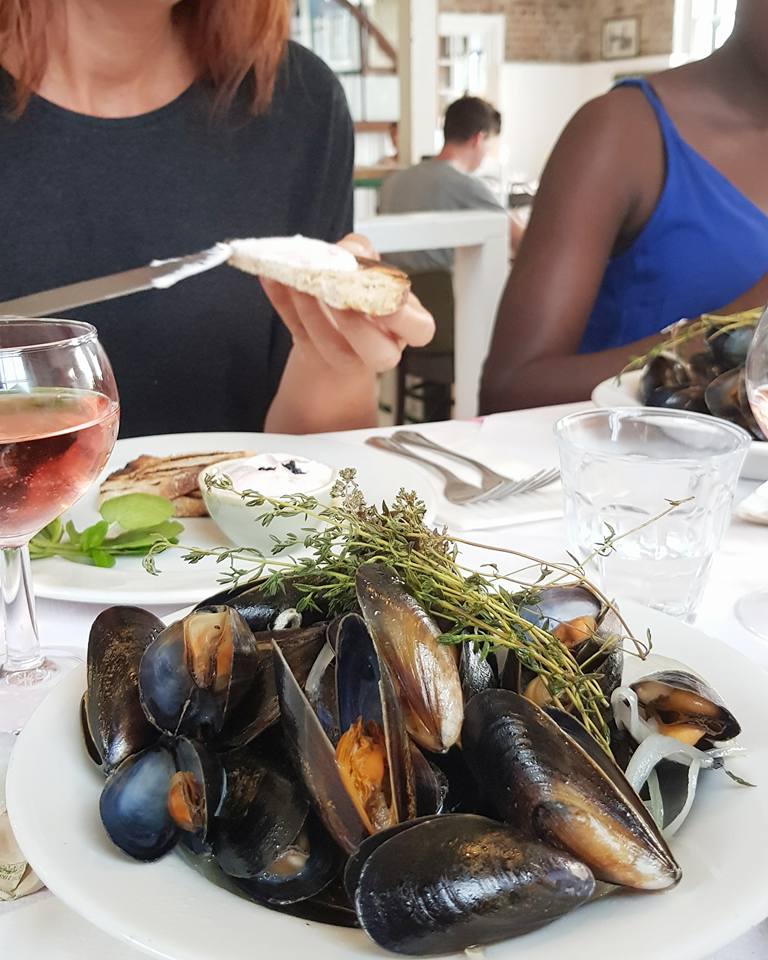 Another favourite of ours was The Lobster Shack. Hidden away behind some warehouses right on the seafront, you find this very informal, lively little restauarnt which is famous for its oysters and lobsters. And indeed, that lobster with garlic and parsely butter was simply to die for. We also loved the location as we could enjoy a stunning sunset from our table outside! We didn't manage to go to Wheelers, but we should next time as many of you say it's thé best in town. Reason enough to go back.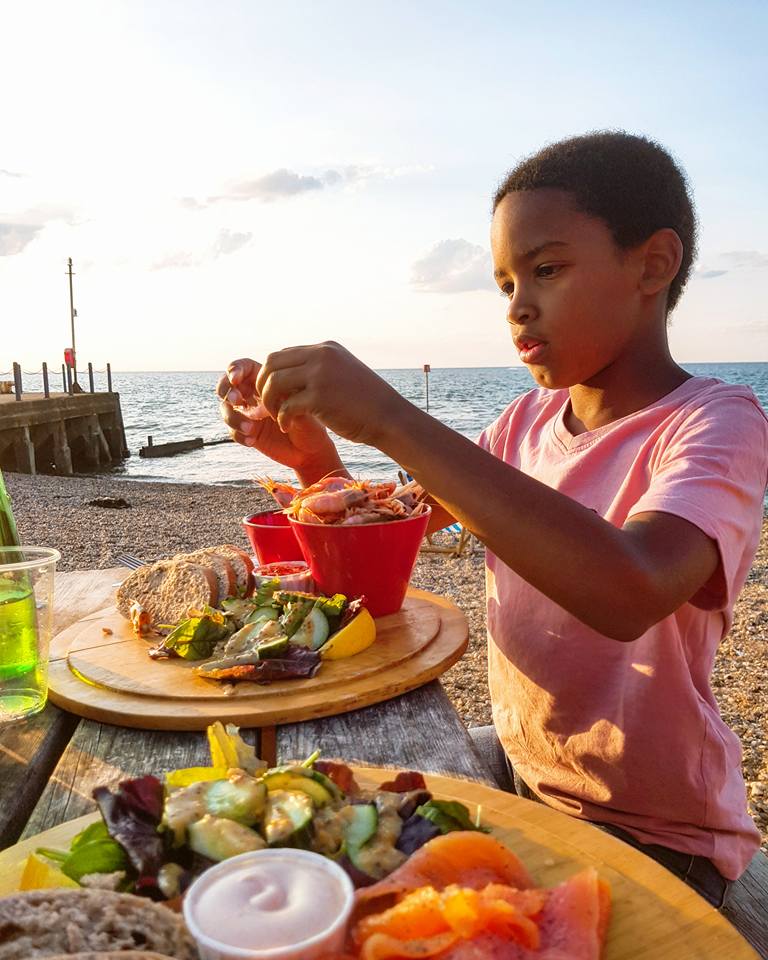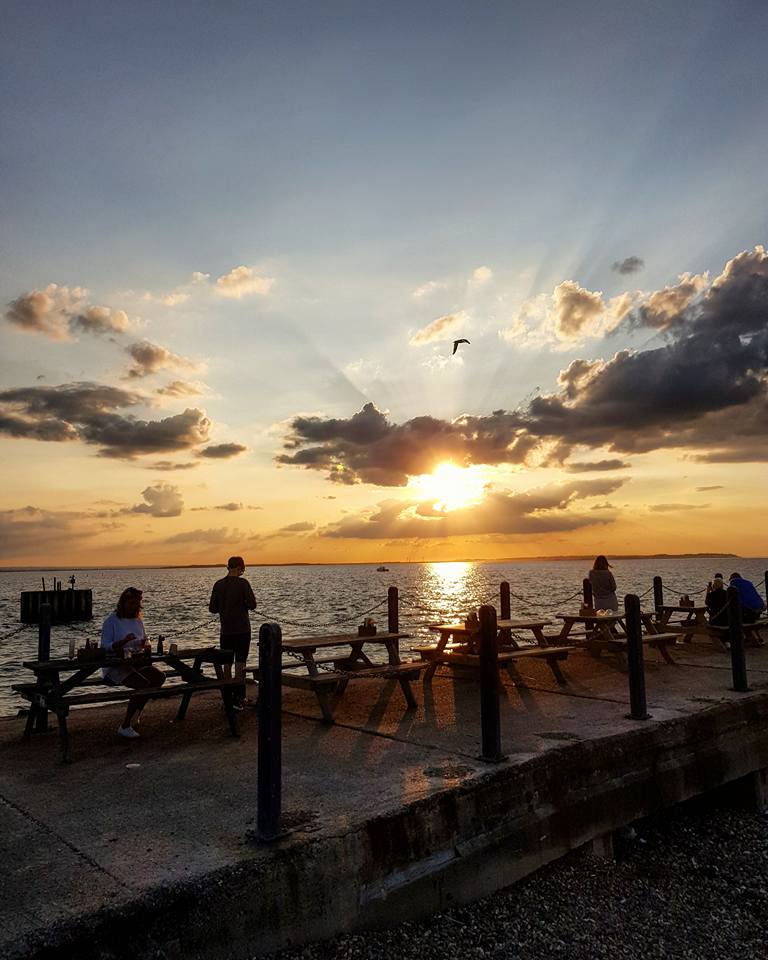 We also decided to hire some bikes for the five of us and cycle down to Canterbury using the Crab and Winkle Way. We already booked the bikes before we left from home. The guy at the Whitstable Cycle Hire office was very friendly and helpfull, one has to say! The route follows the path of an old railway line and is mostly traffic-free (at least the middle part is). It takes you straight to Canterbury. Be aware though, you do encounter some very steep hills (I am speaking as a slightly overweight 45-year-old, not well-trained man) but it's doable and definitely worthwhile your efforts!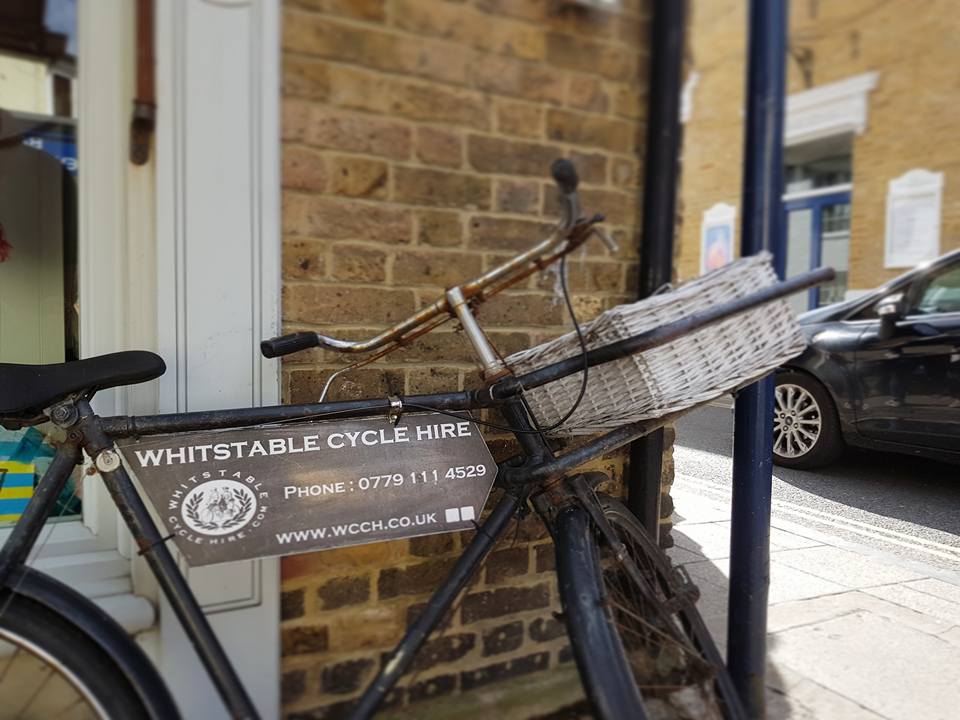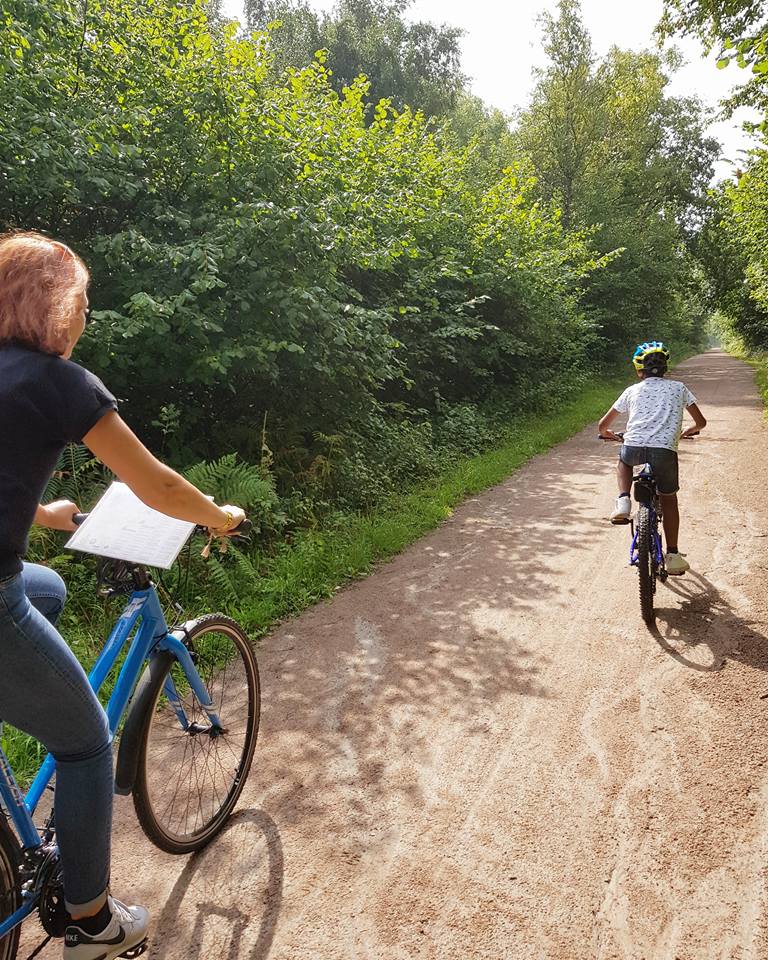 Canterbury itself has been one of our long-time favourites. You can read more about our trip last year here. This time we arrived at lunchtime, ideal to head down to The Good Shed, a food hall, restaurant and farmers' market next to the Canterbury Railway station. We enjoyed a lovely lunch there (my dish from Fermental was sooo good!) and bought some delicious plums from one of the farmers' stalls.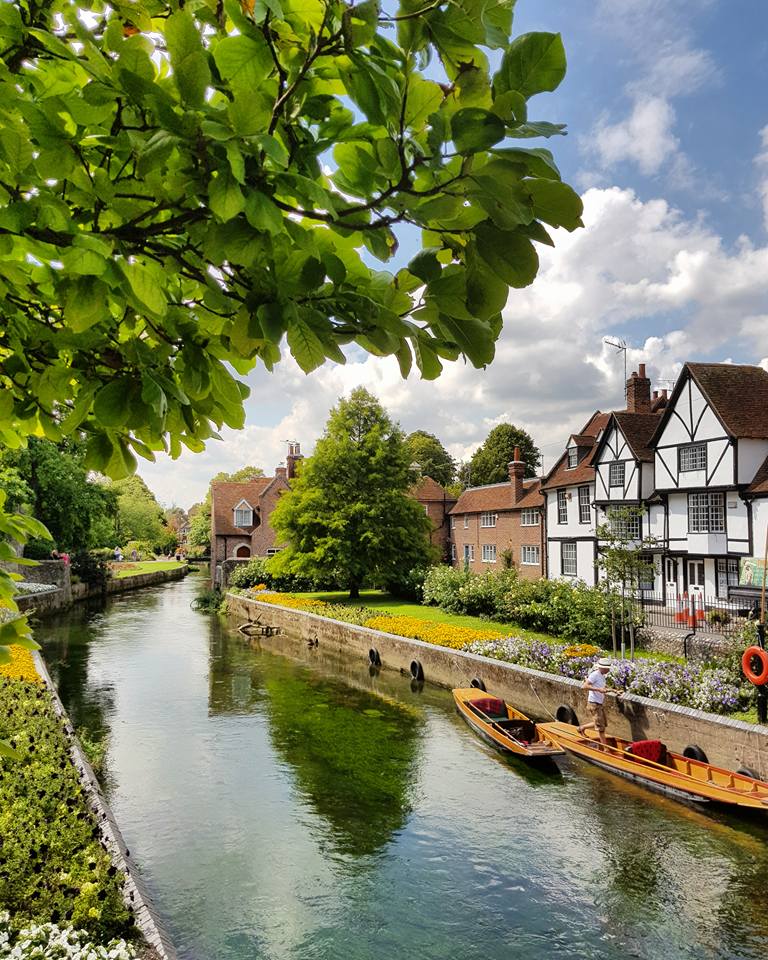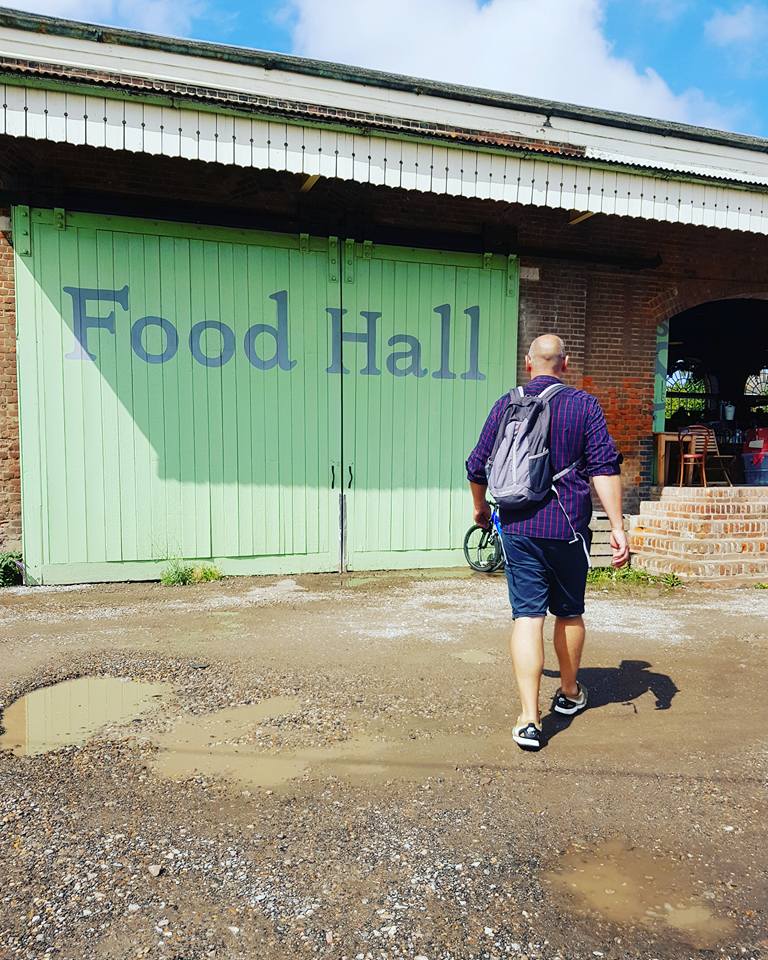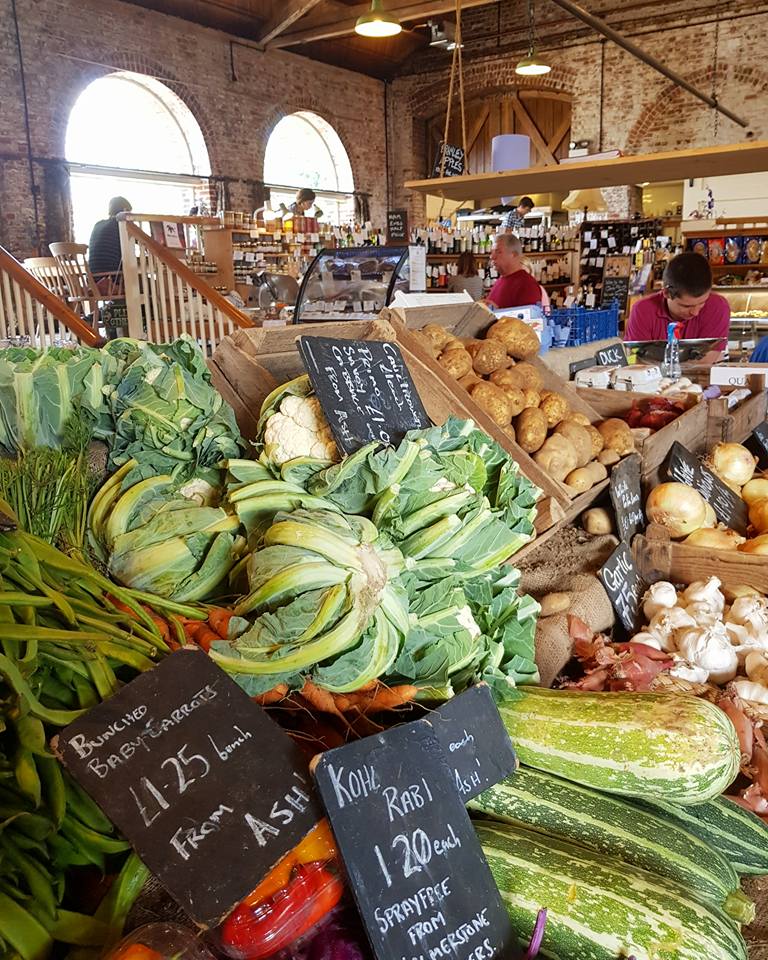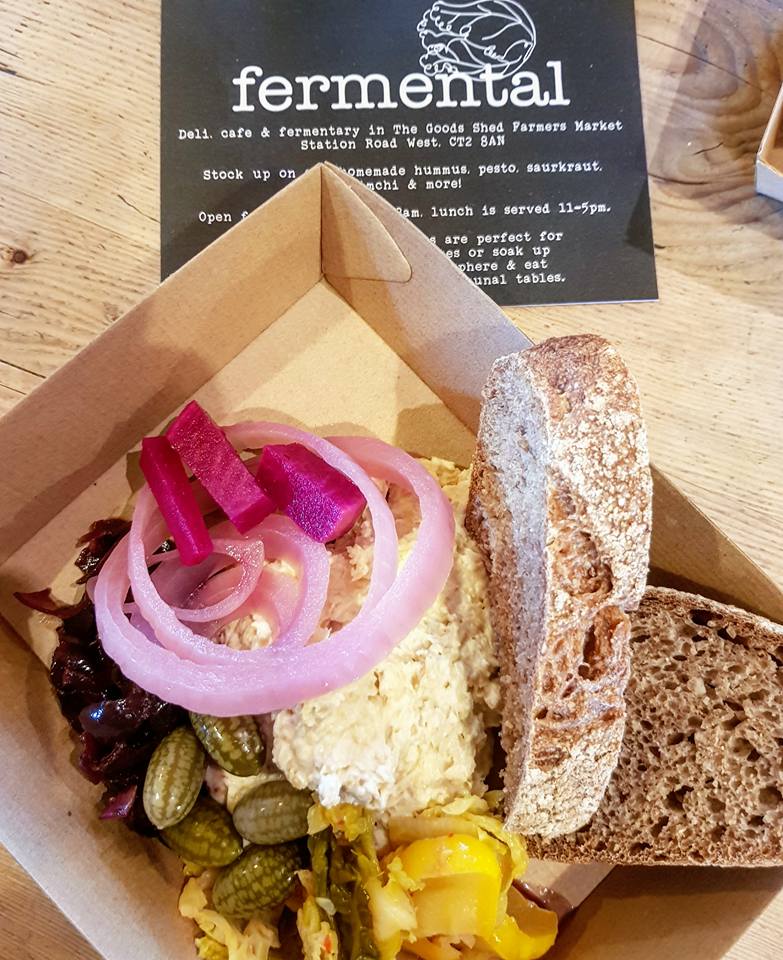 What better way to end your holiday than with a beach bbq on a warm and sunny summer's evening? We first got supplies at EAT17 up in the High Street before heading to the beach right in front of our cottage. Honestly, one of our best holiday moments as a family, ever. Was it the beer, the delicious mussels, the sunset, the fact that Byevamaria looked absolutely stunning that evening… who shall say?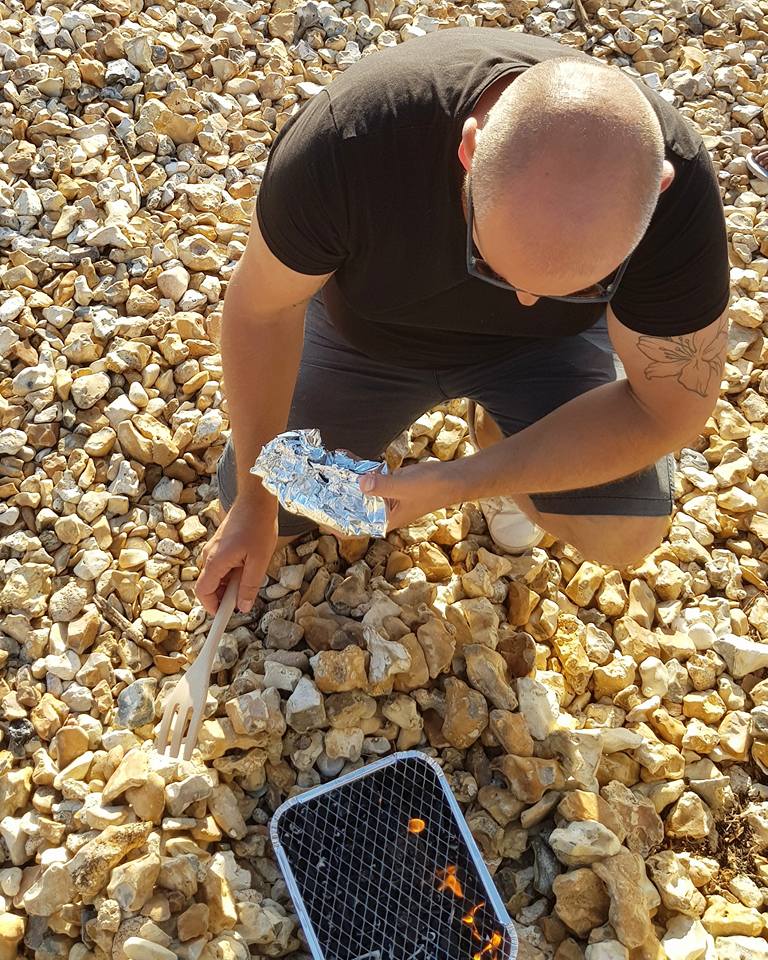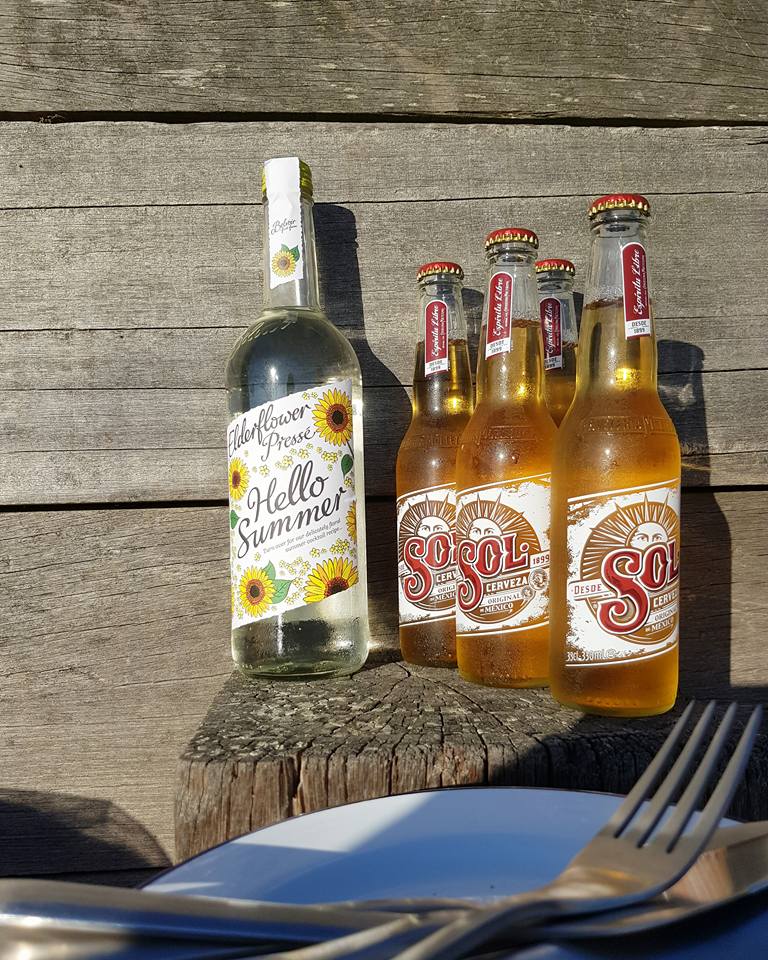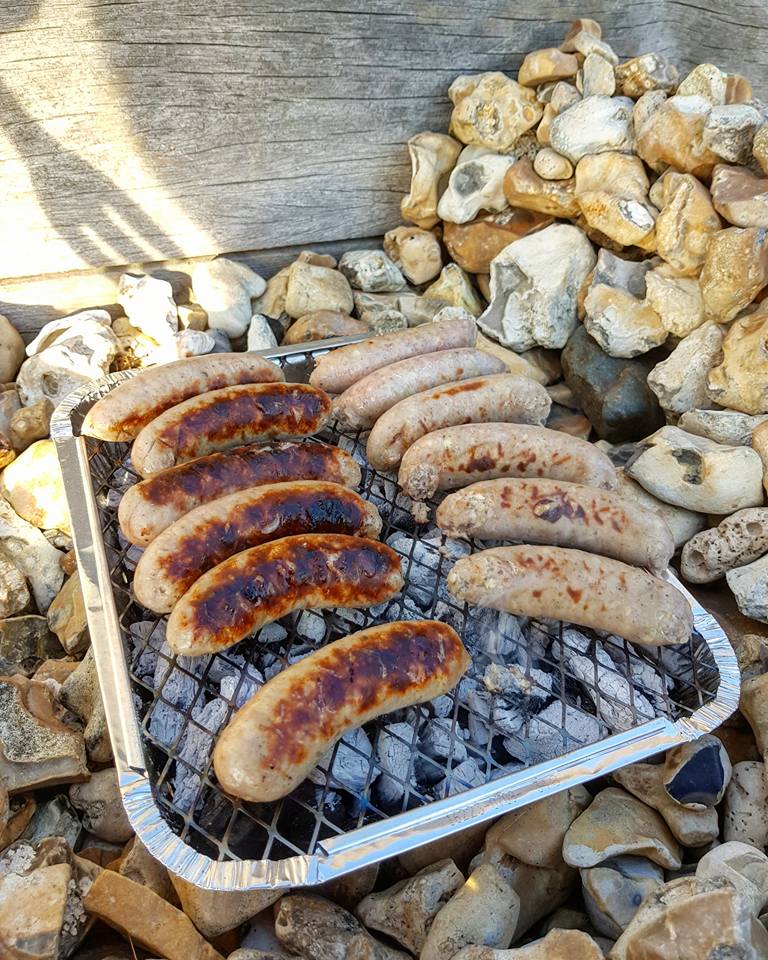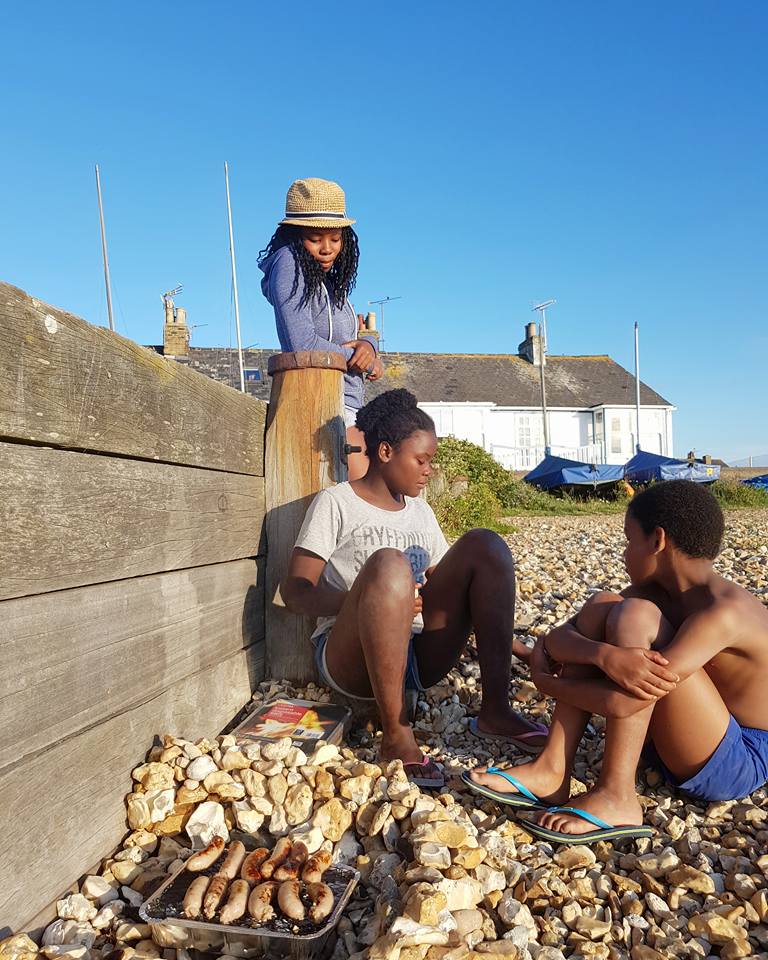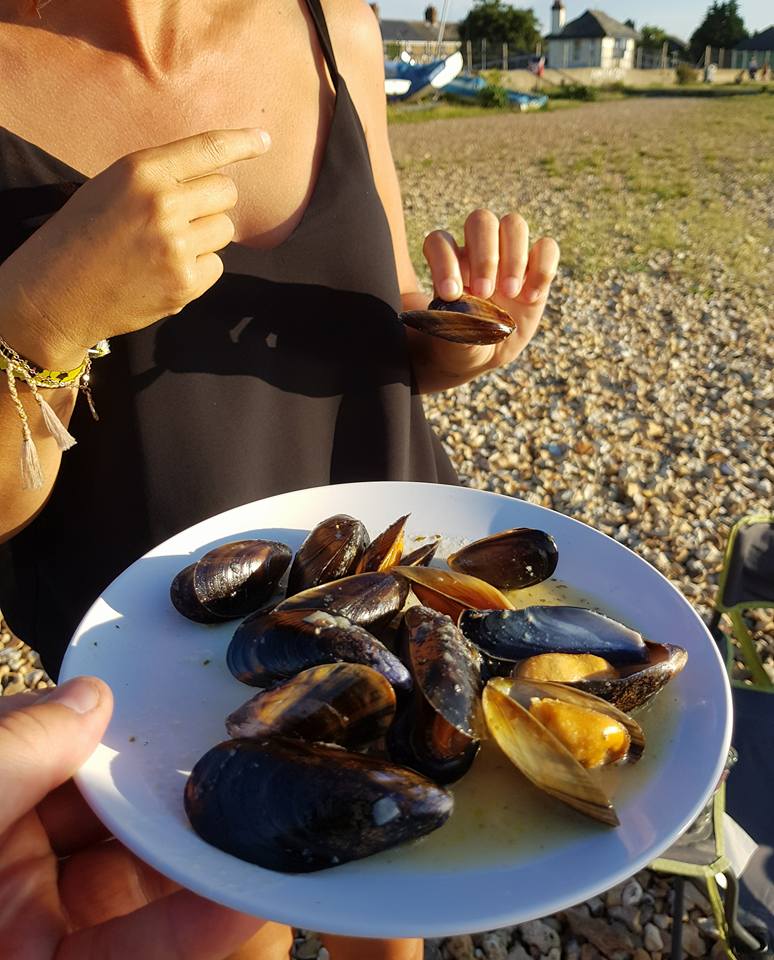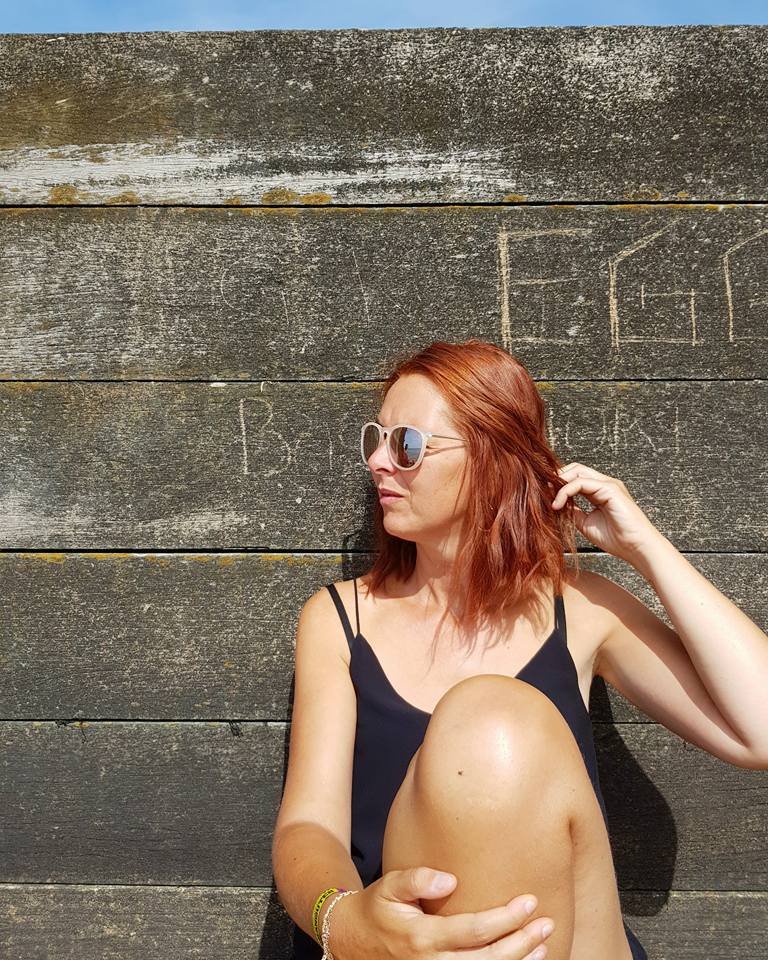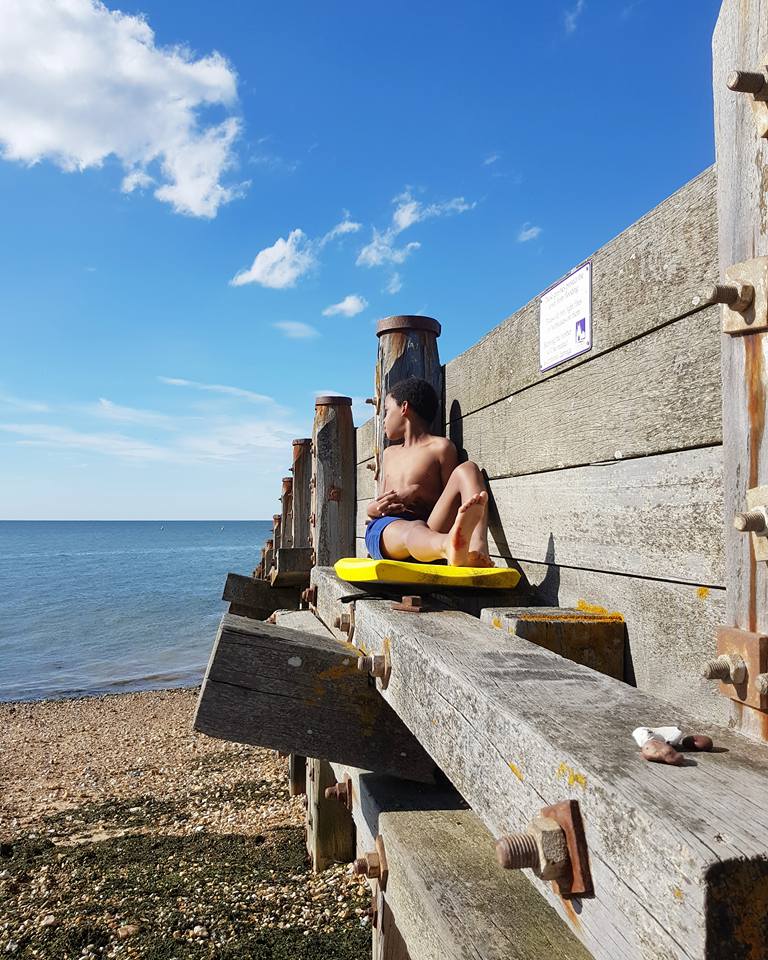 I can only write positive things about Whitstable and would really recommend you go there and experience it all yourself.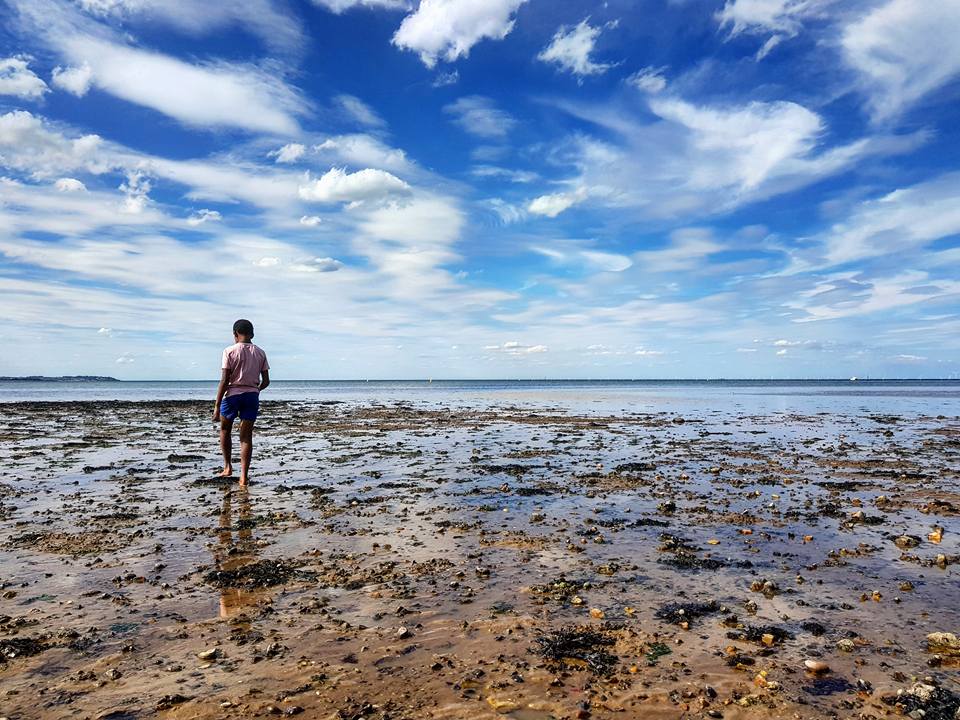 On the way back to Belgium it started to rain… nonetheless we drove to the White Clliffs for a short walk in the rain and some well-deserved cream tea. Our kids loooove cream teas. And so do I. 😉 We've done this walk on bright, sunny days before and then it's absolutely stunning there.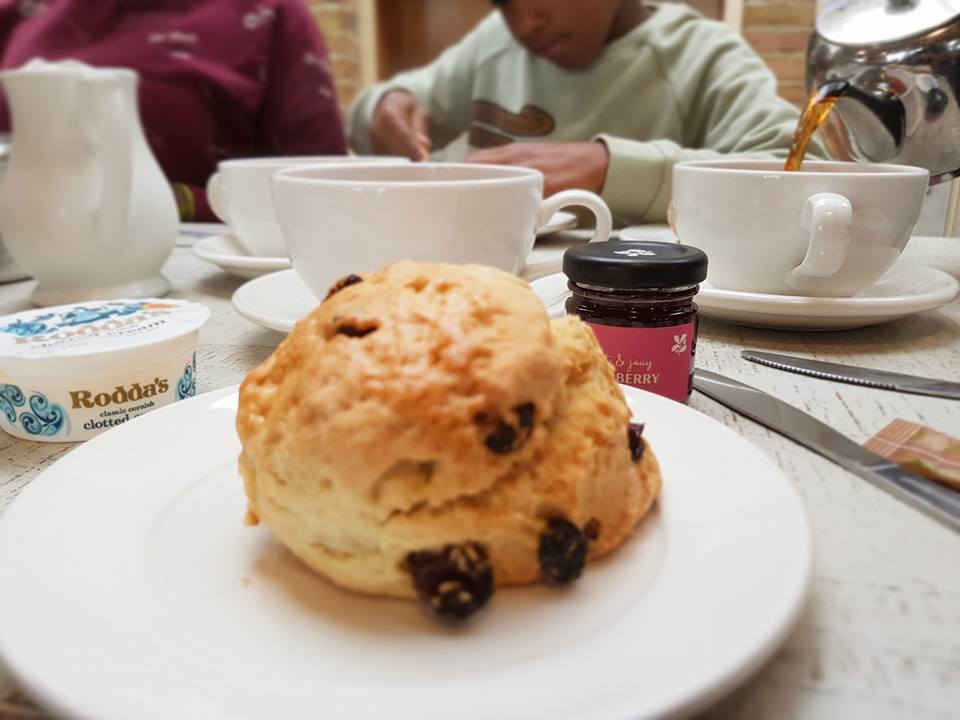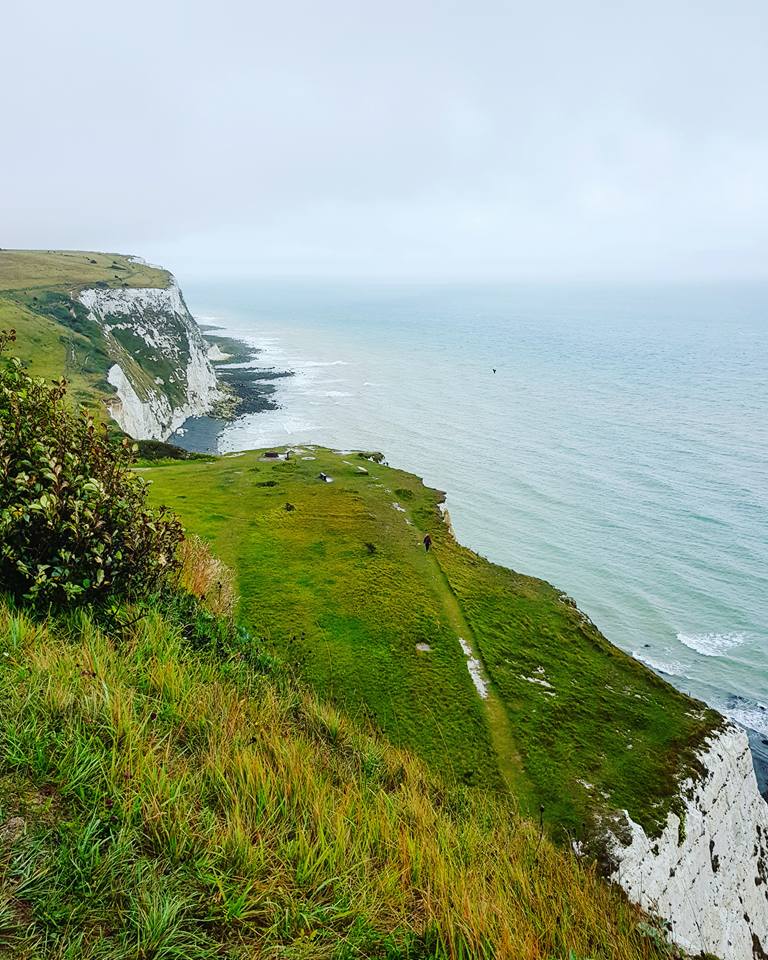 To end this story, I'll share with you my favourite spot in the holiday cottage. You can see me sitting there, enjoying my cuppa, can't you?