We (the misses and I) had a wonderful time in Norway last week.
Here is what we did (and didn't) do in the six days we had:
We first flew to Bergen, a lovely city on the west coast of Norway. It is Norway's second largest city and is surrounded by seven hills.
The colourful medieval houses of Bryggen are a sight not to be missed and are on the Unesco World Heritage List. 
Best watched from the ferry, by the way!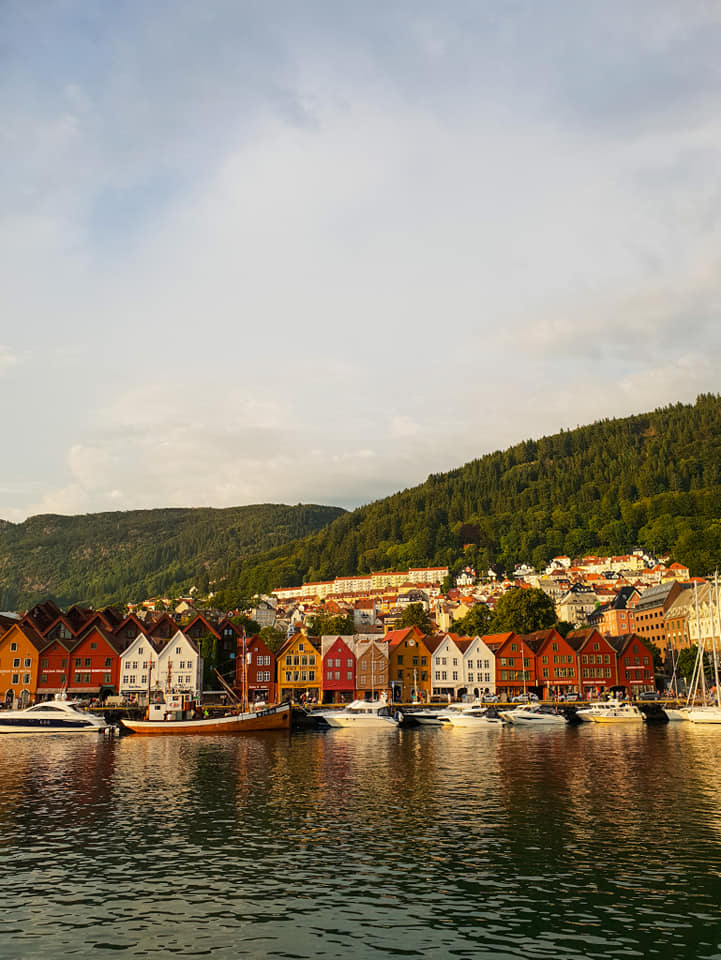 The old part of Bergen is charming and perfect for an afternoon strolling through the quaint little streets.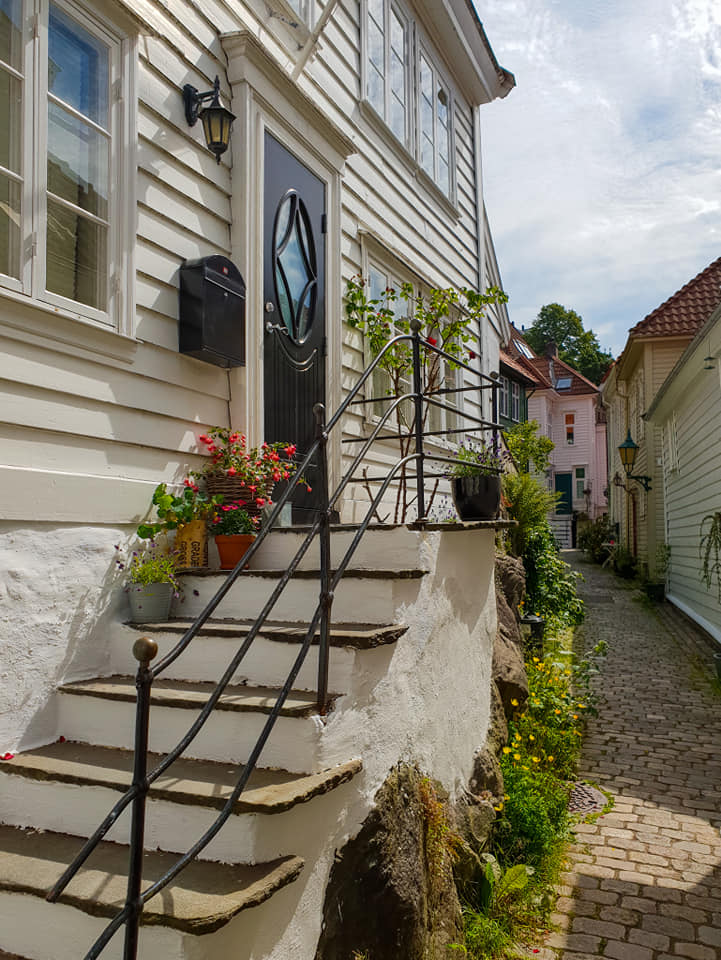 Everything in Bergen is within walking distance and since there is hardly any traffic in the city centre, it's really nice to explore everything on foot!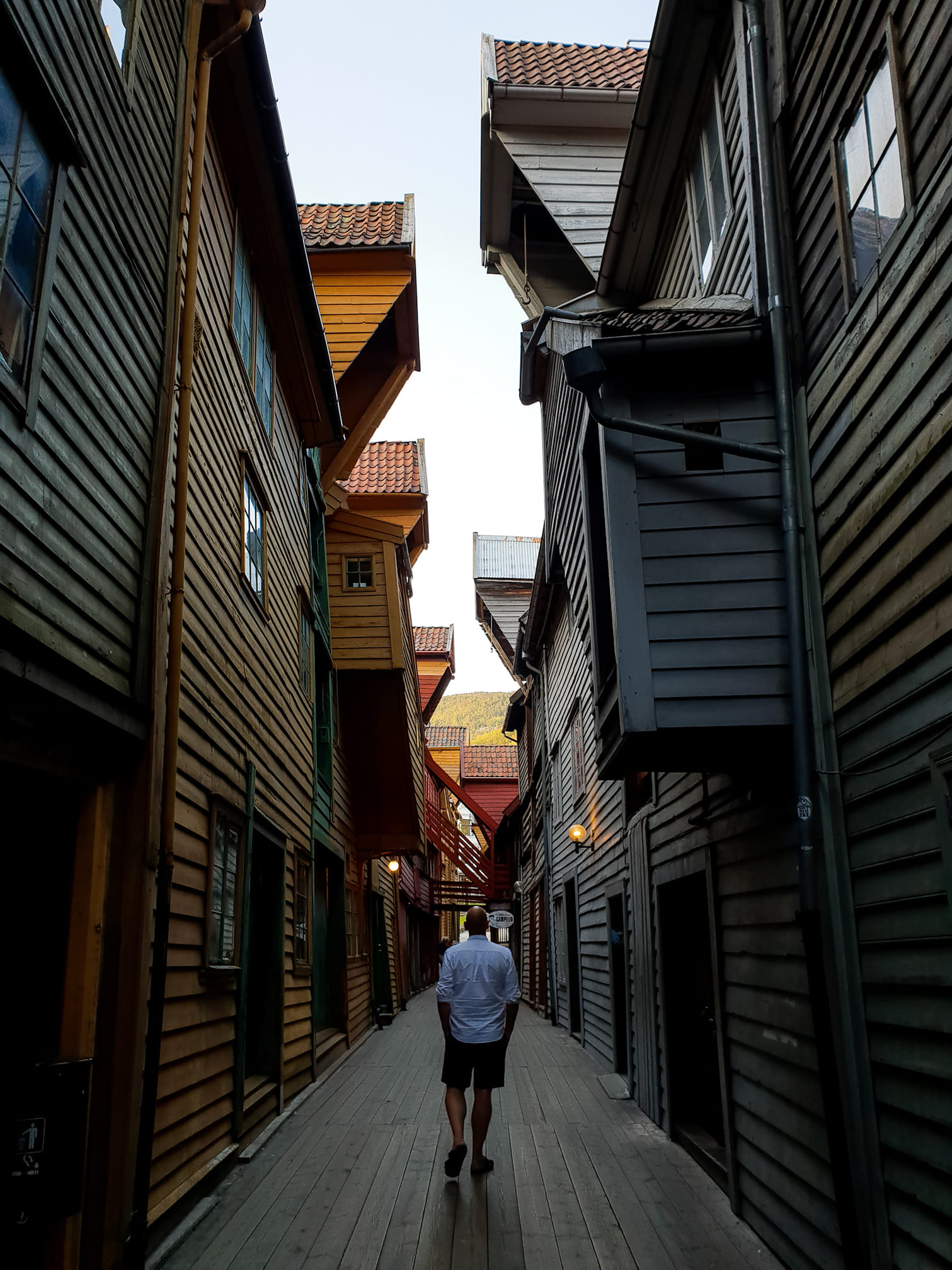 We had dinner at the famous fish market the first night. Lively atmosphere, fresh fish but not really our thing (in the sense: a bit crowded with tourists), and too pricy for what you get.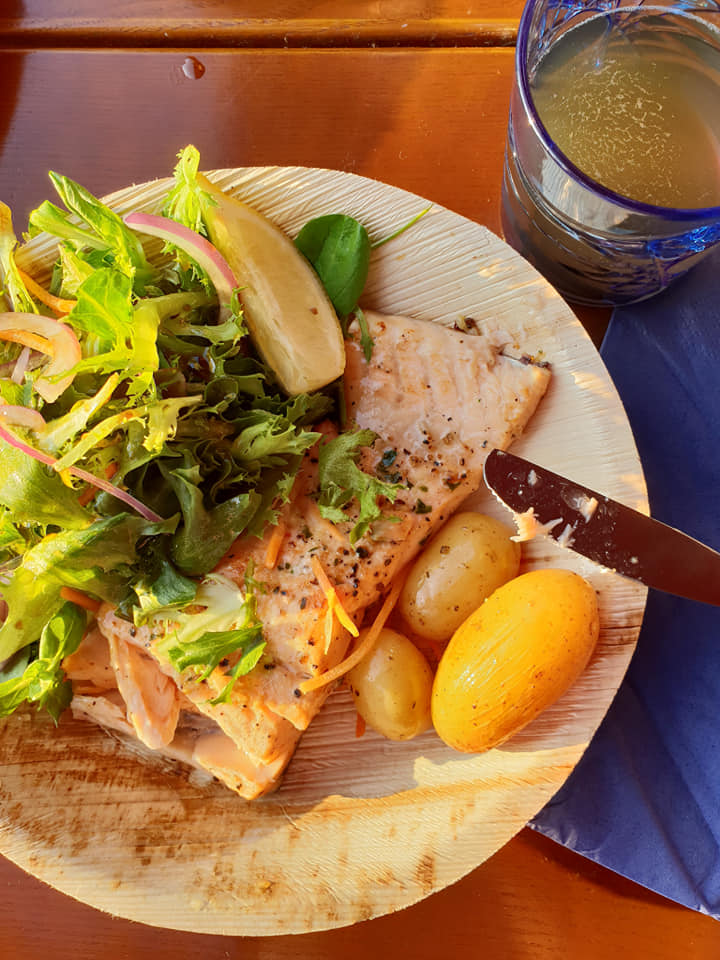 The Kode Modern Art Museums are the largest museums for art, music, craft and design in the nordic countries.
We started at Kode 3, which hosts an interesting collection of Edvard Munch.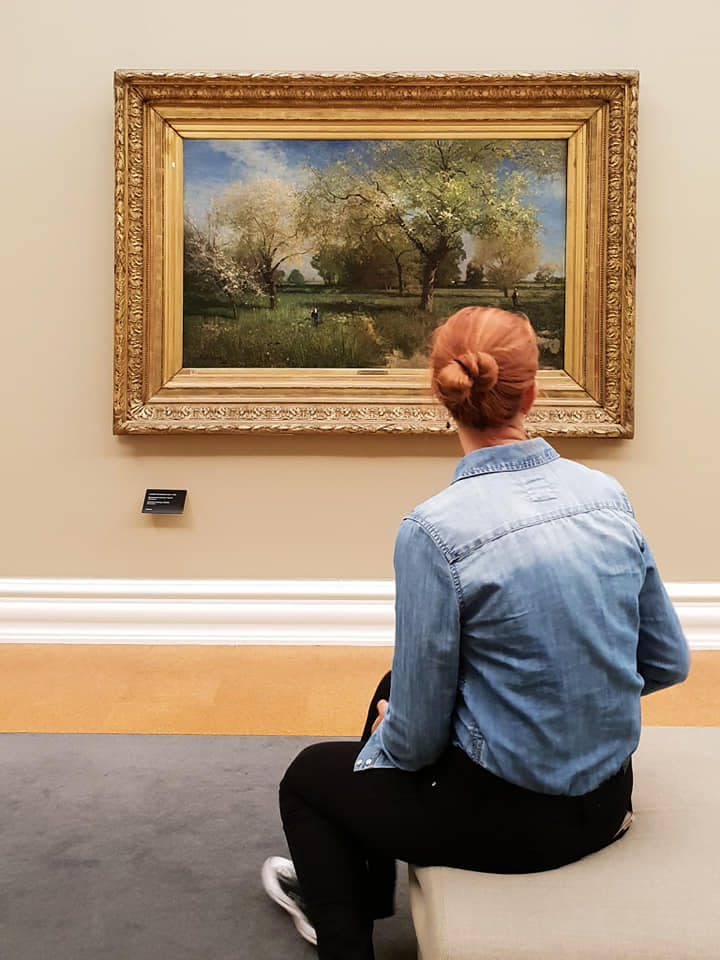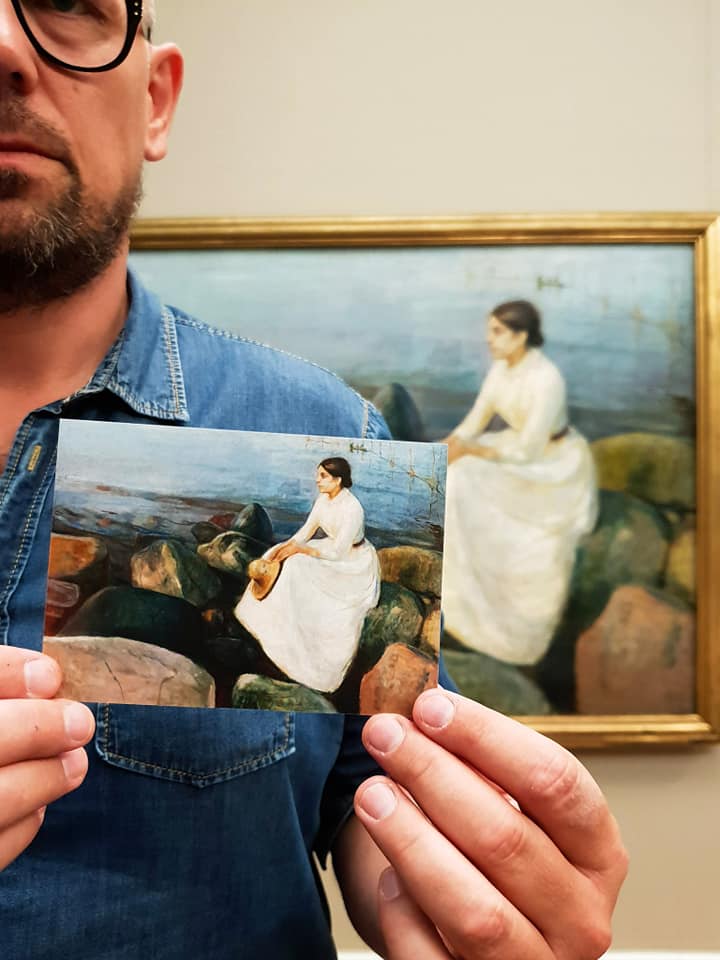 After that, we headed to Kode 4 to enjoy some works by the Norwegian artist Nikolai Astrup. Also worth while!!
By the way… did you know that Bergen has a lively streetart scene? I do now! Love it!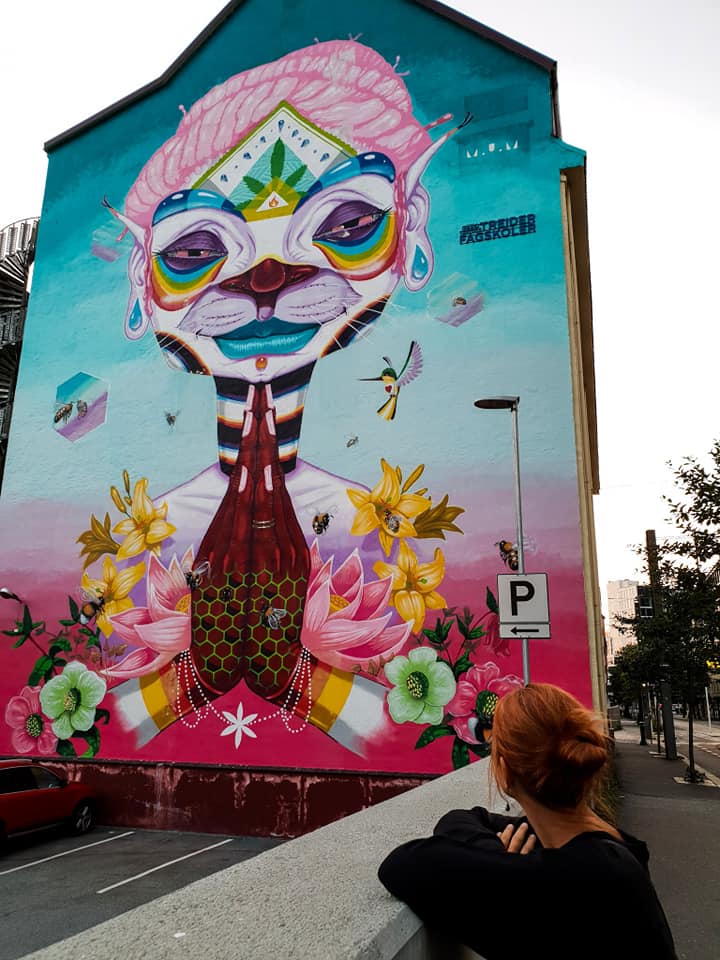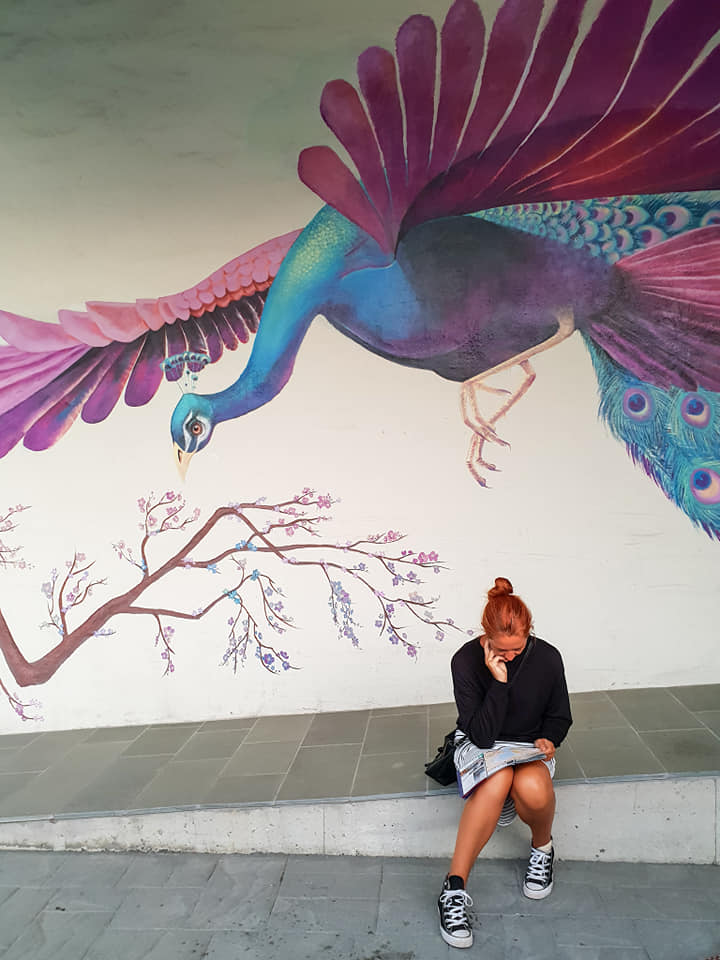 Good place for lunch is Bastant and we enjoyed a truly fantastic dinner at Altona.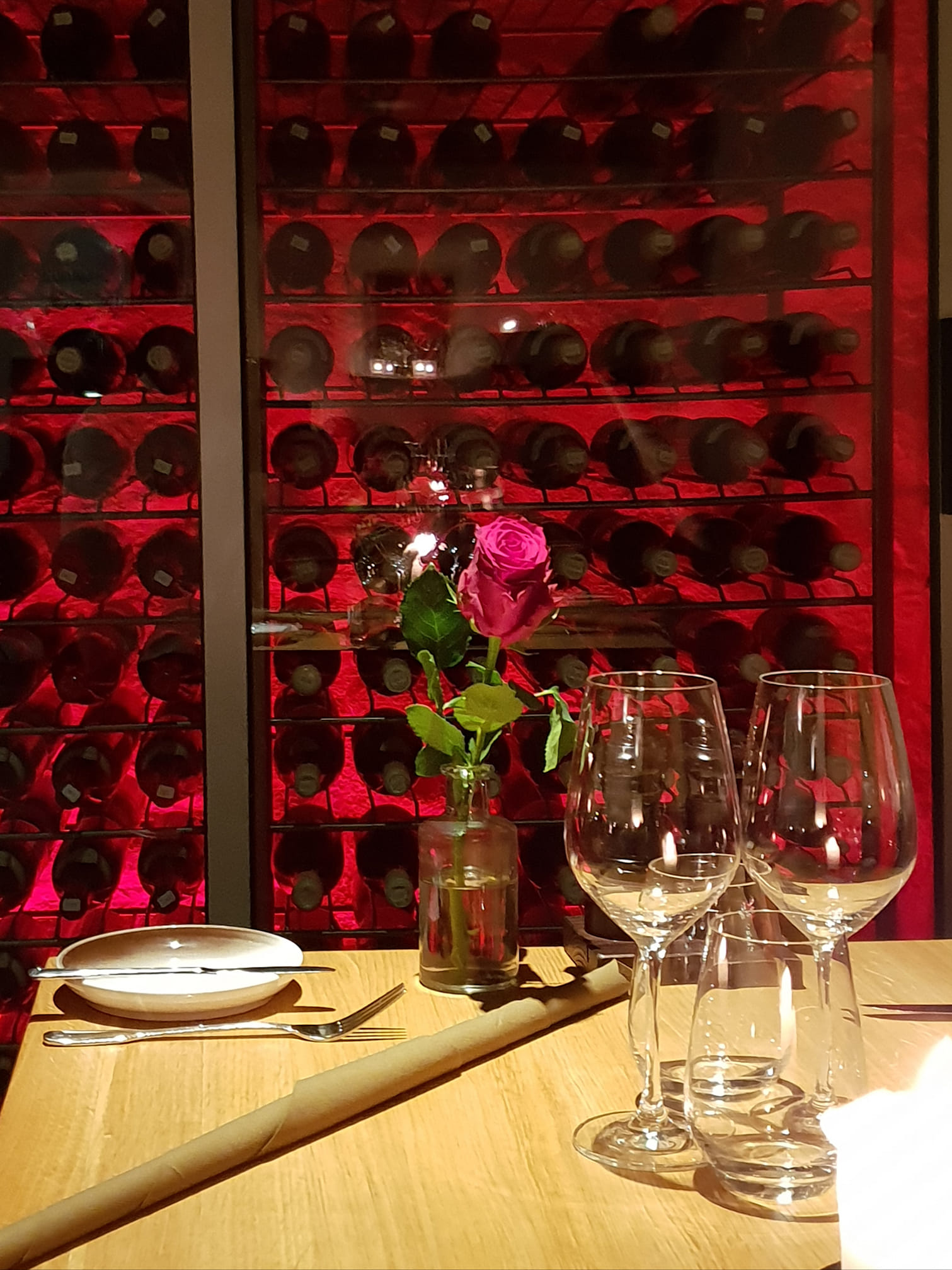 Det Lille Kaffekompaniet is a great place for coffee.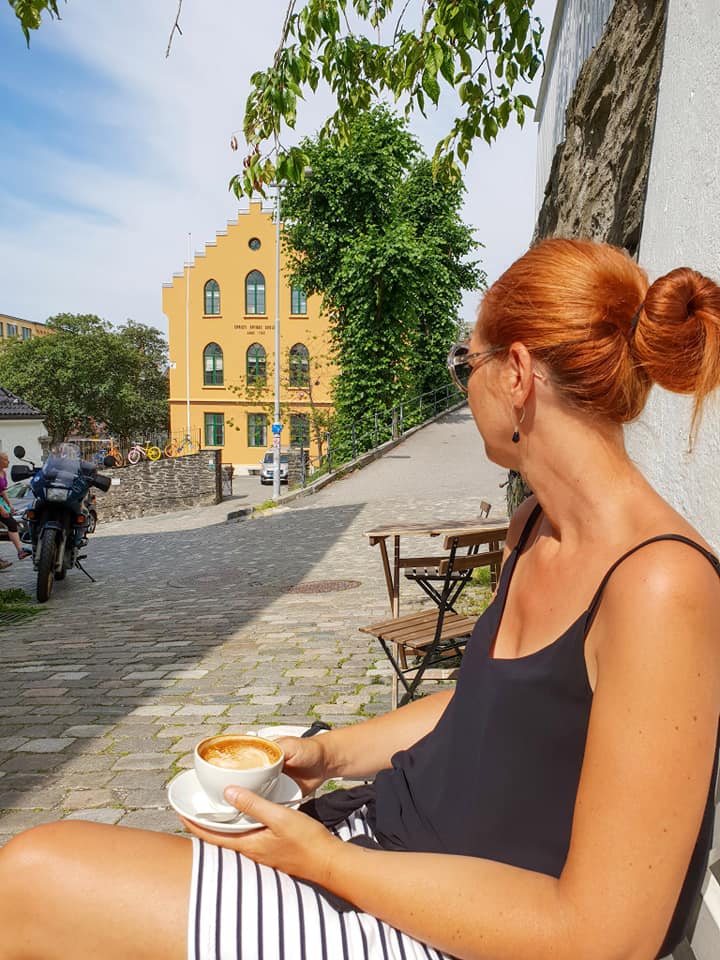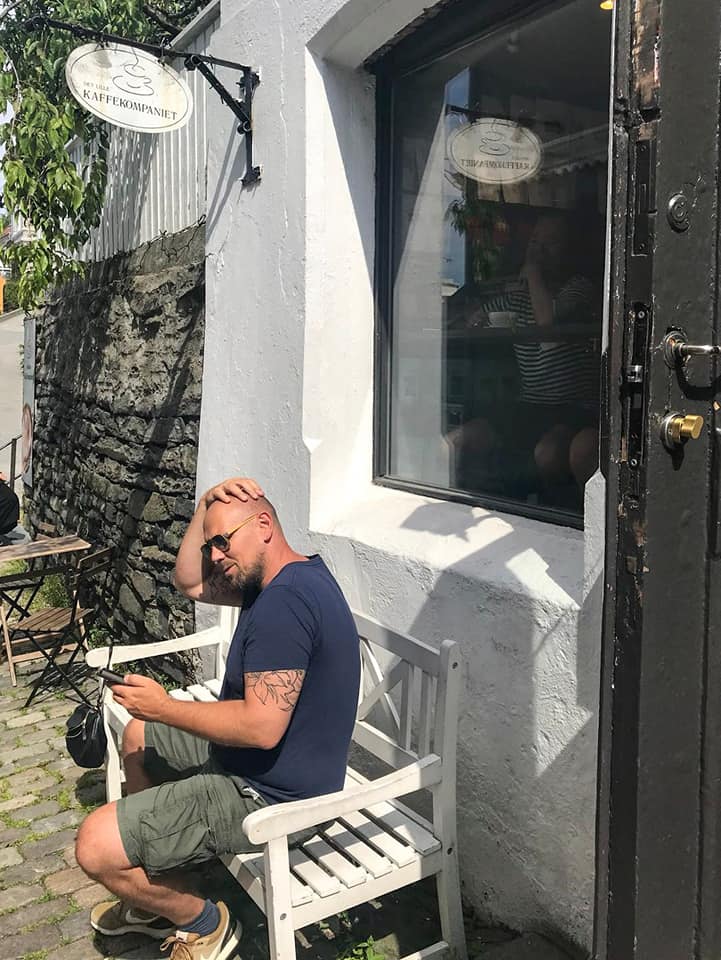 At the tourist office, we booked a ferry ticket to explore the Osterfjorden and although it didn't come cheap, it's great value for money (3 hours)! It gives you an impression of the stunning landscapes that Norway has to offer. The boat slowed down where you had the most beautiful scenery, so plenty of time to take some pictures!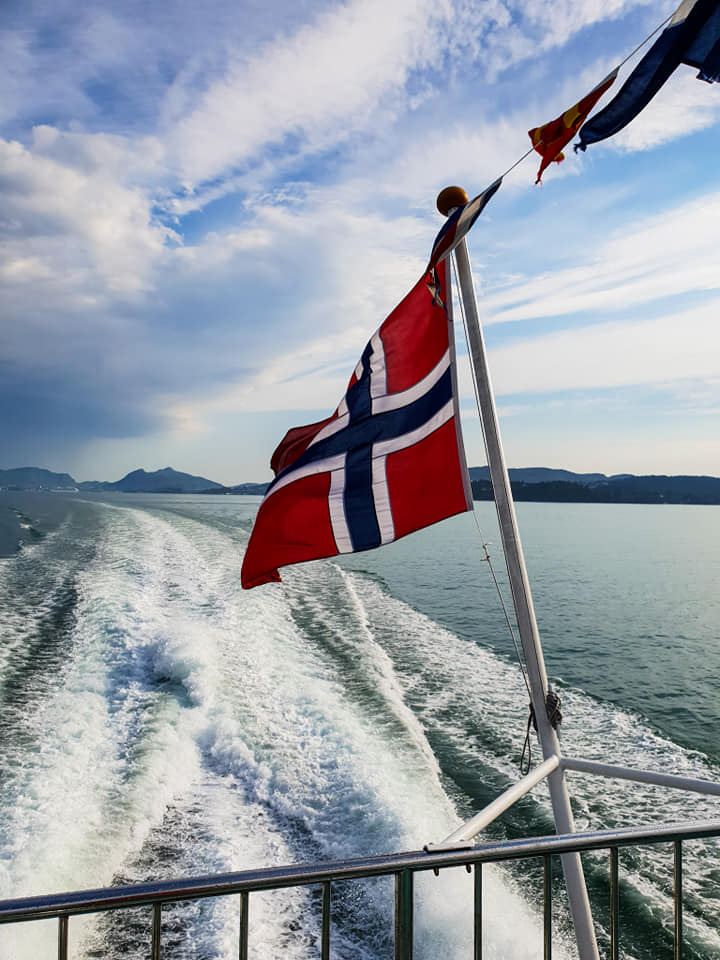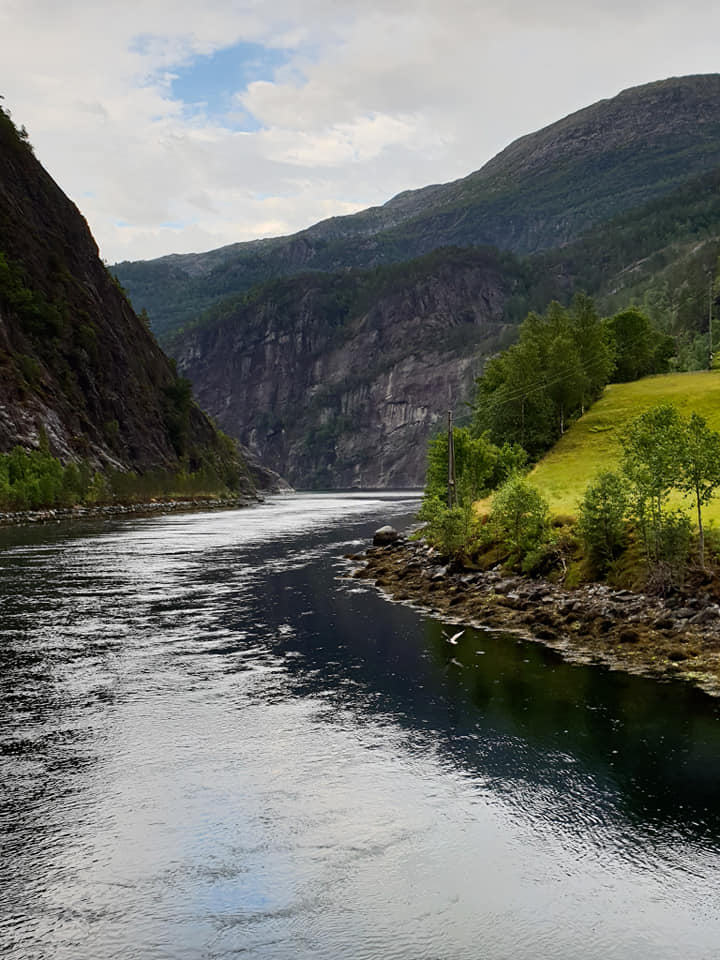 Bergen's main attraction (looking at the long queue in front of the ticket office) is a trip up Mount Floyen with the funicular. We bought a one-way ticket up because we wanted to walk down. The cable car brings you in no time 320 metres above sea level.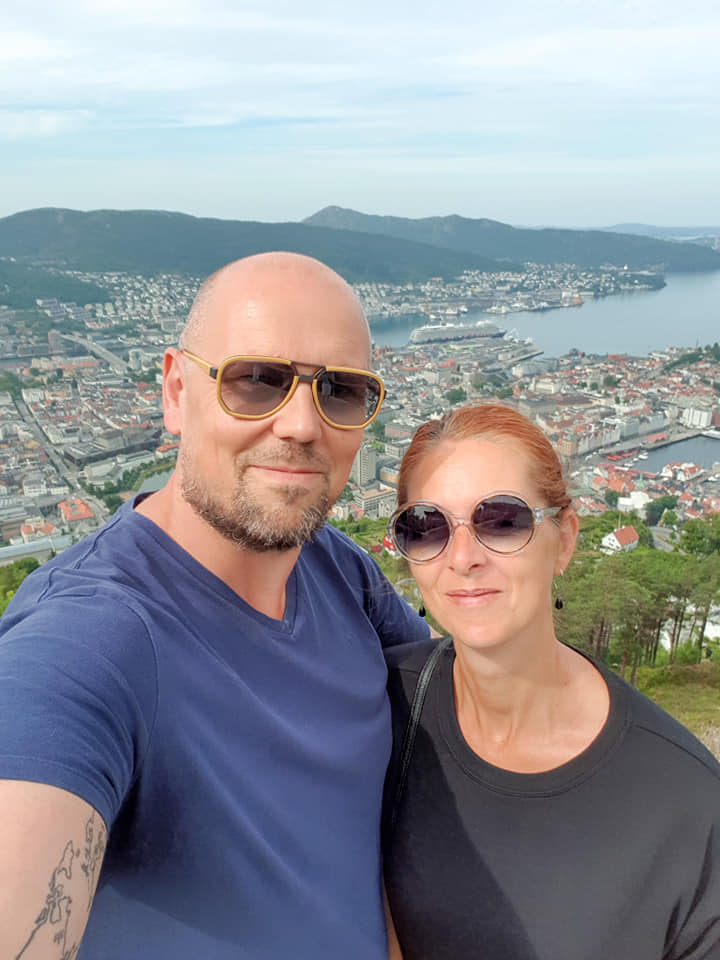 The views from above are just magnificent.
A short walk on top of the mountain brings you to Skomakerdiket, a small mountain lake where the city of Bergen offers free canoe trips for everyone who wants.
Of course, we had to try! Such fun!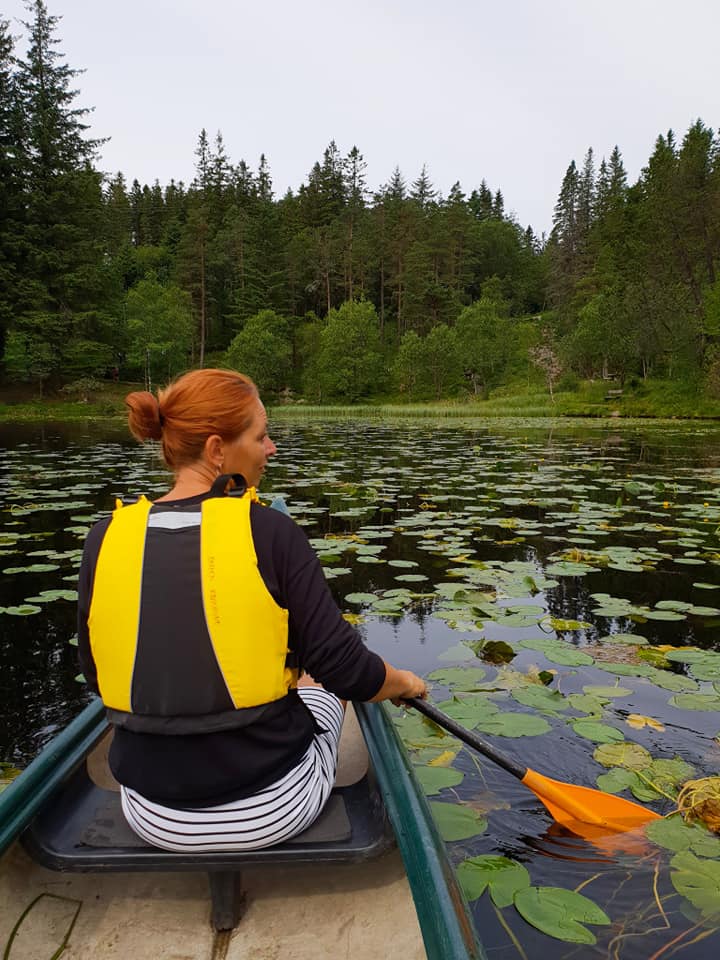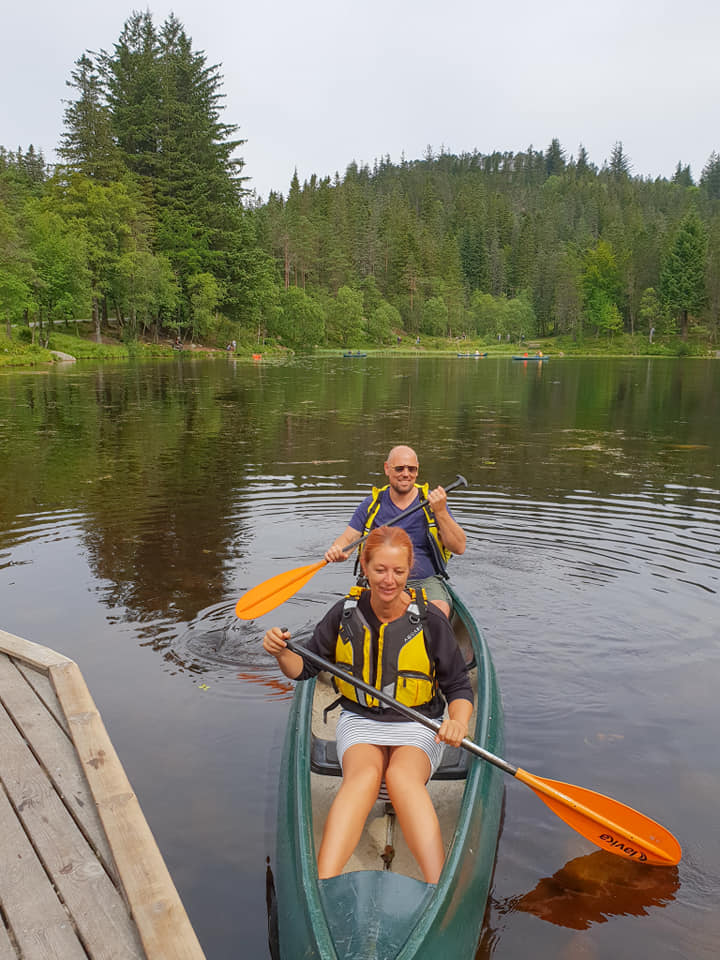 The hike down takes about an hour and is easy to do, also with kids.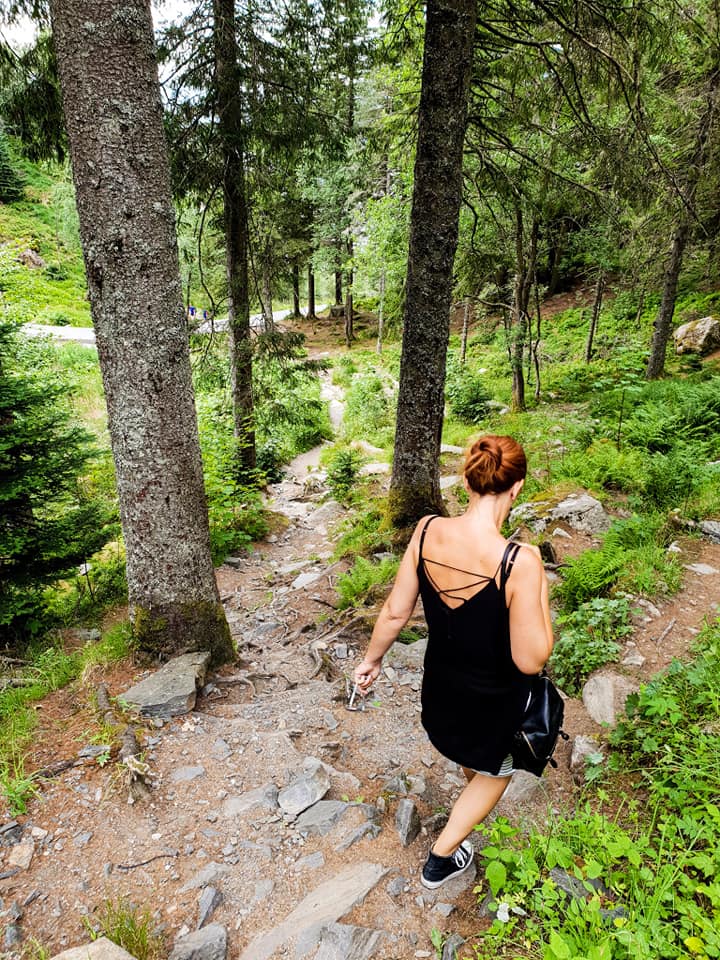 The train ride between Bergen and Oslo is said to be one of the prettiest in the world. And it really is!
Especially the first part of the seven hour journey is stunning, as you go through breathtaking landscapes, with jaw-dropping fjords and snowy mountains.
We booked the ticket in advance to make sure we had a seat!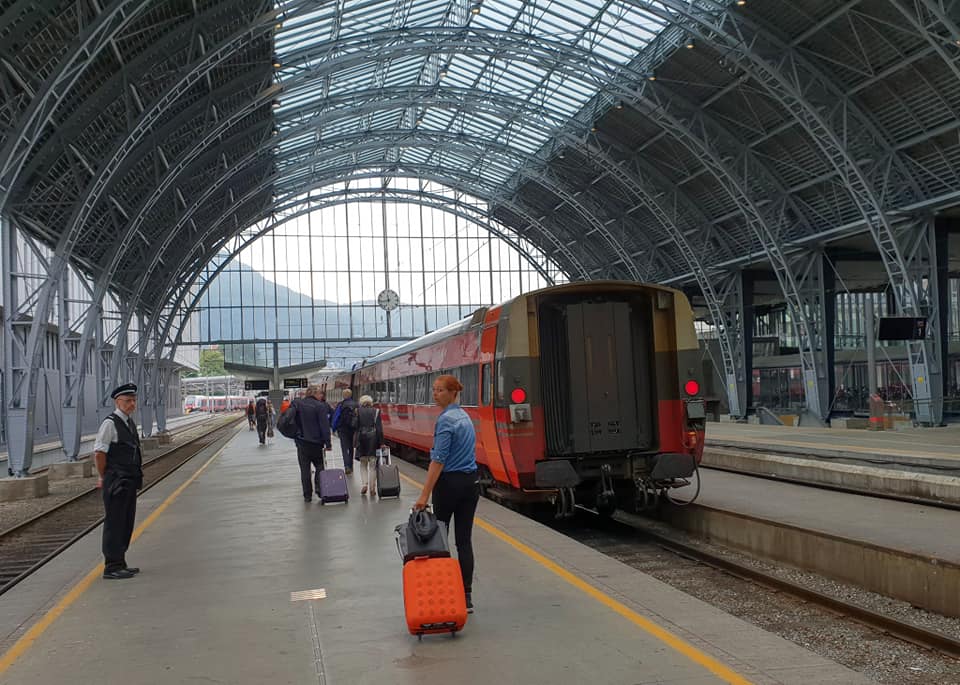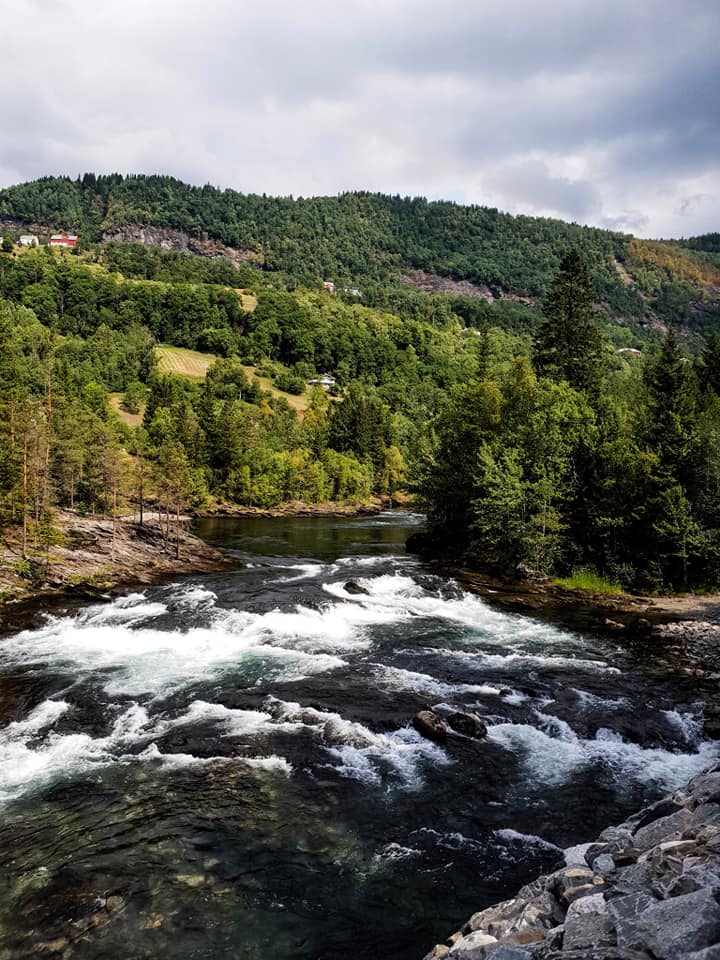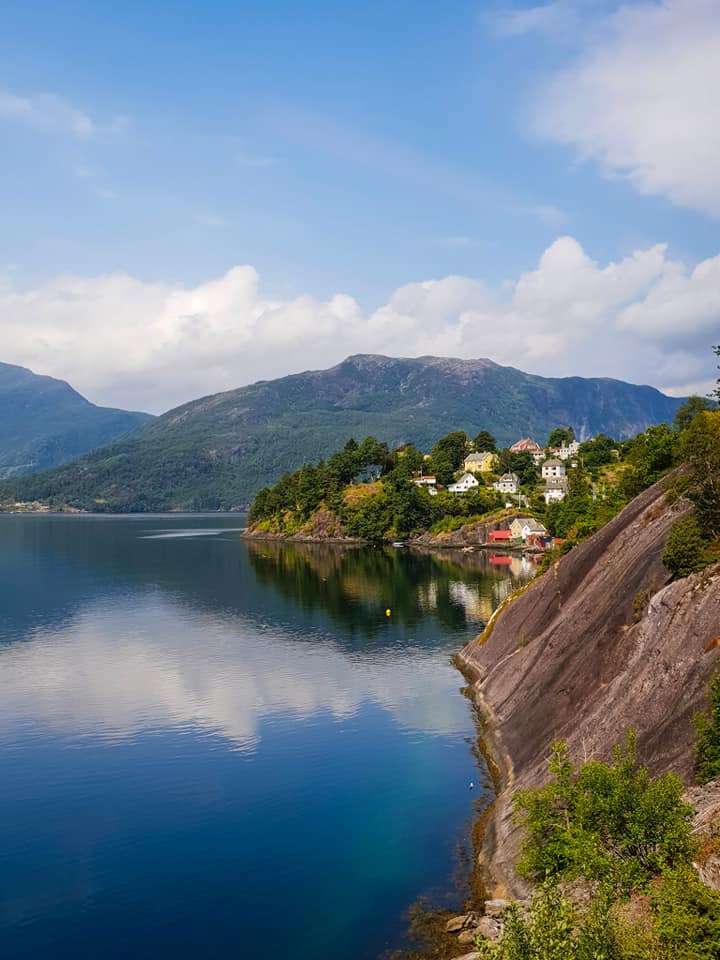 What actually sparked us going on the trip to Norway, was @byevamaria seeing a picture on Instagram featuring the charming Verdens Ende lighthouse… (thx @jelorent for that… 😉 So, upon our arrival in Oslo, we rented a car and drove two hours south to Tjøme. The lighthouse is indeed very special and even more beautiful than on the pictures.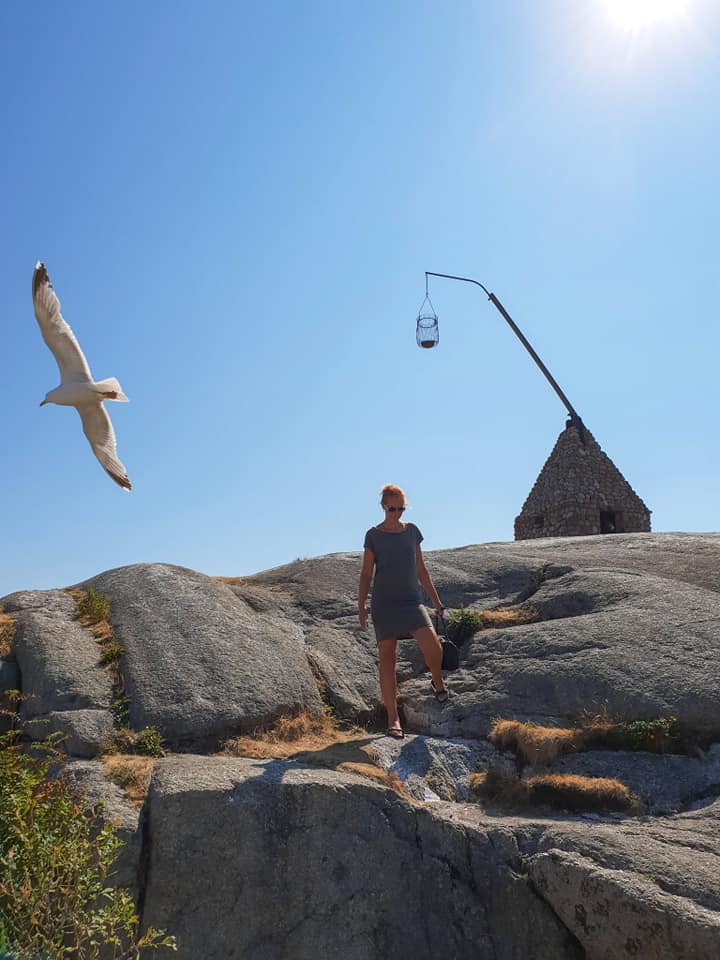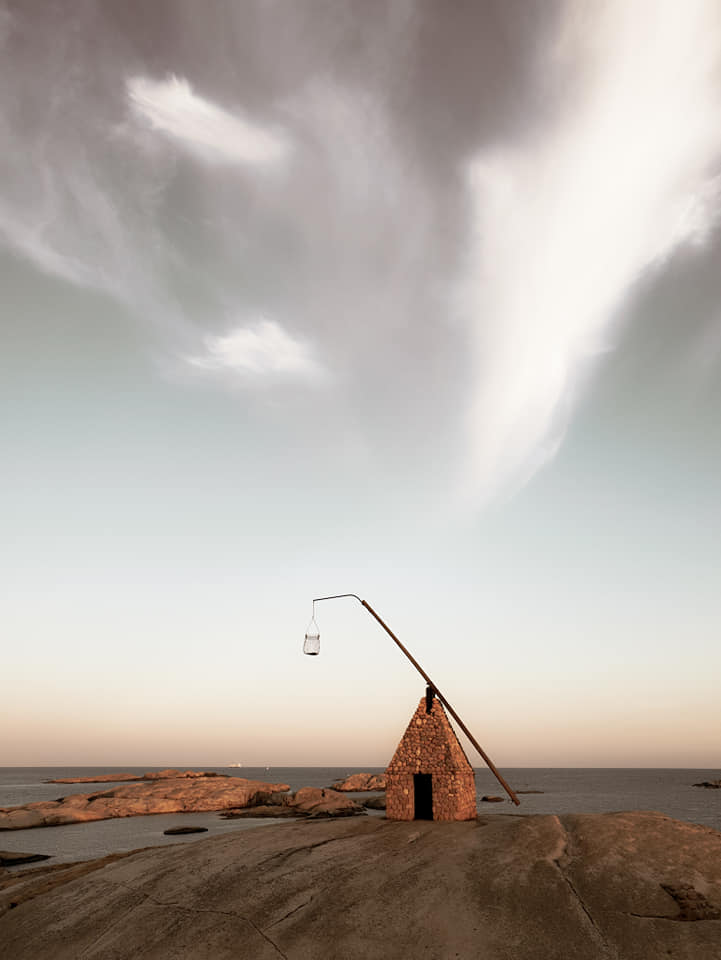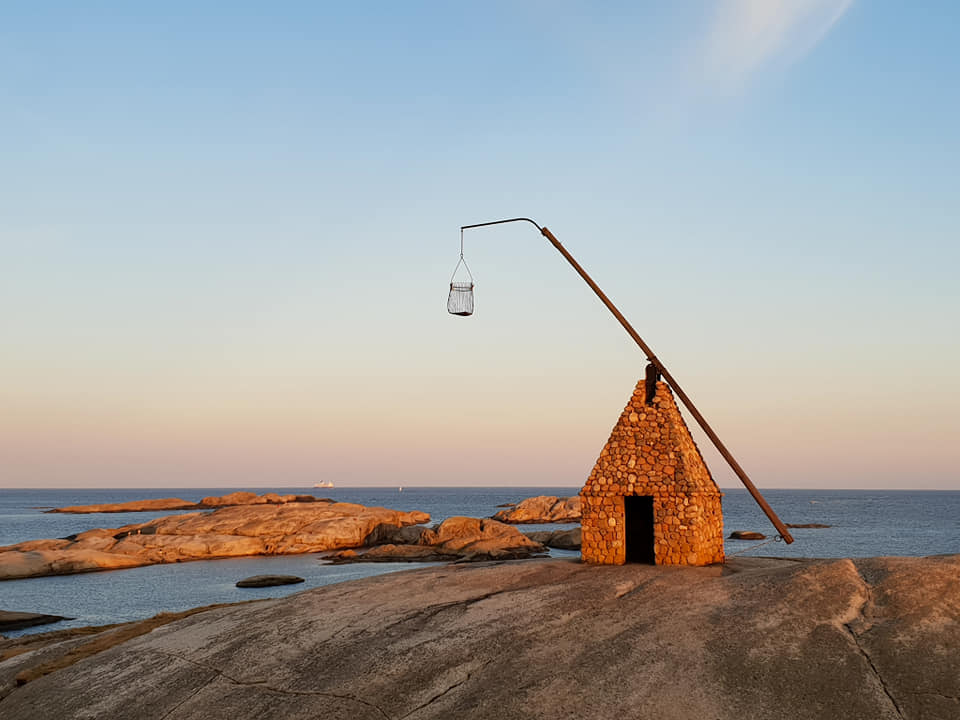 The coastal walk between Verdens ende and Mostranda is fabulous. The weather was simply beautiful that day, so we were walking next to blue waters and under very blue skies.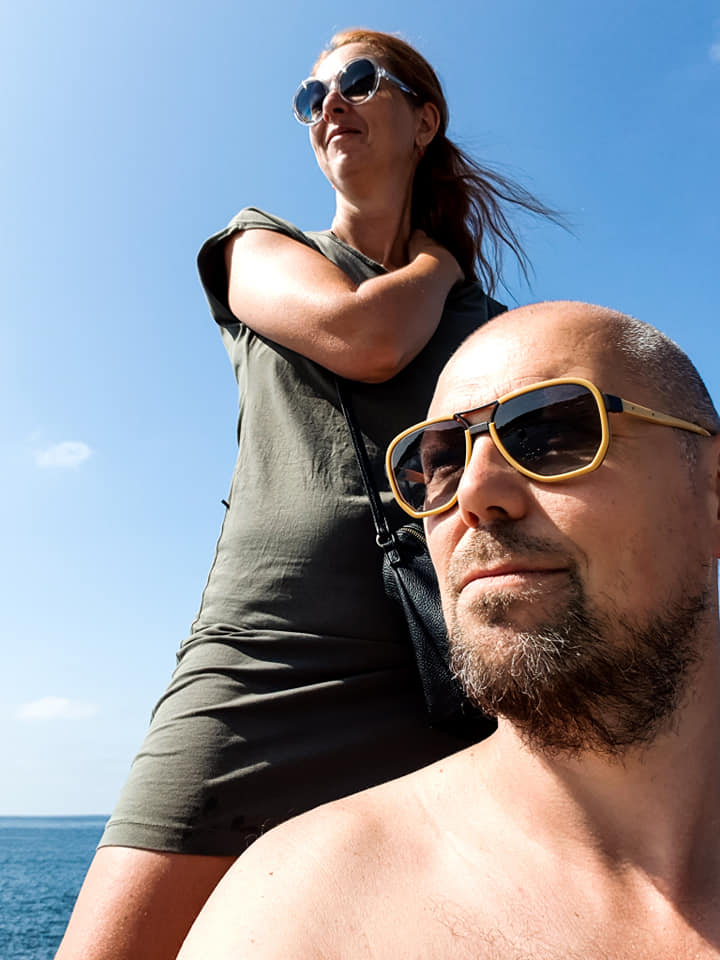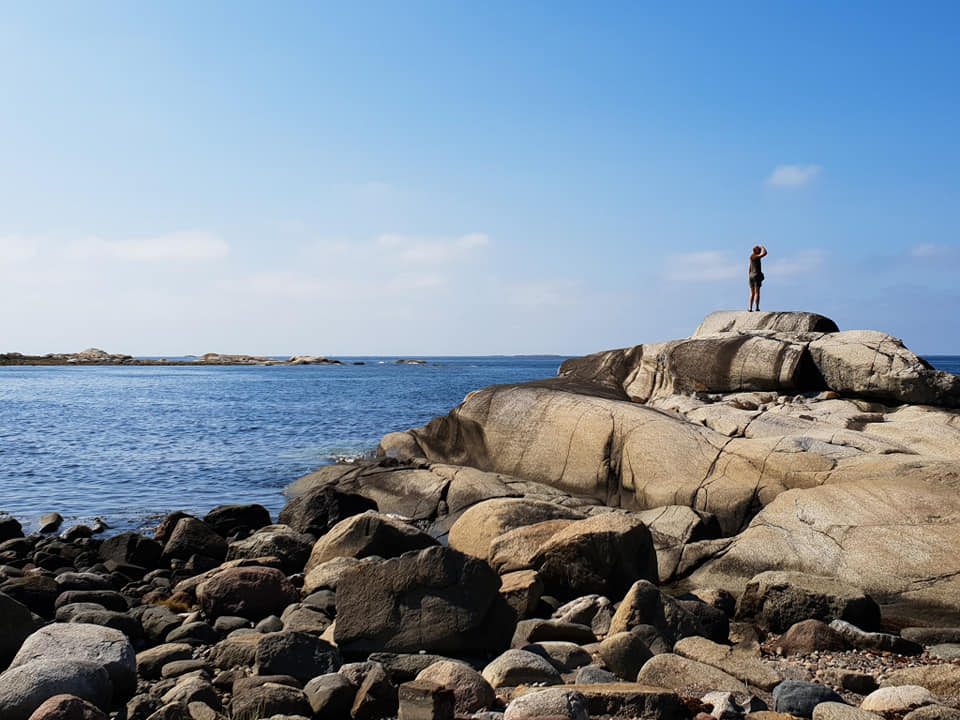 And what's nicer than grilling some pølse on your way.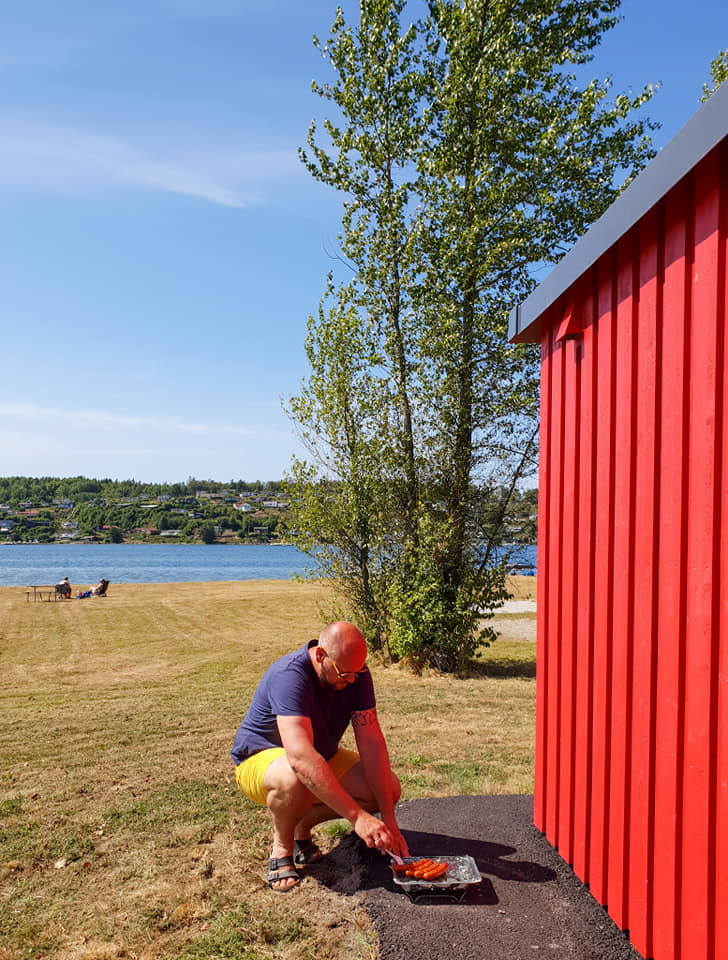 On our way back to Oslo, we had a short stop at Tønsberg, a small, but vibrant little town. We enjoyed our walk up to the ruins of the fortress and had a good coffee at Bare barista.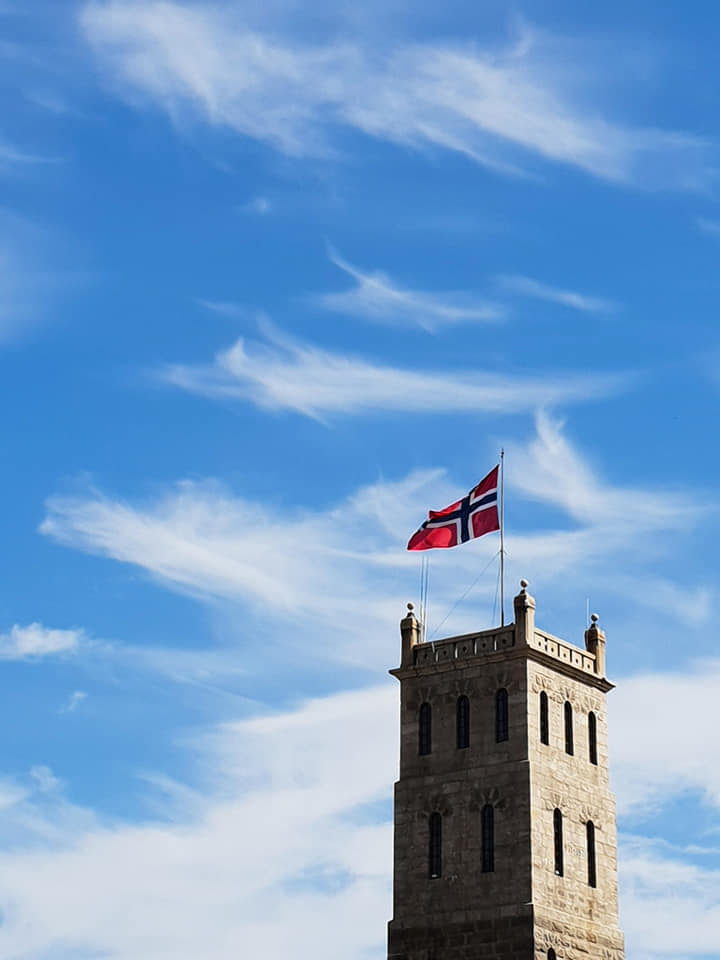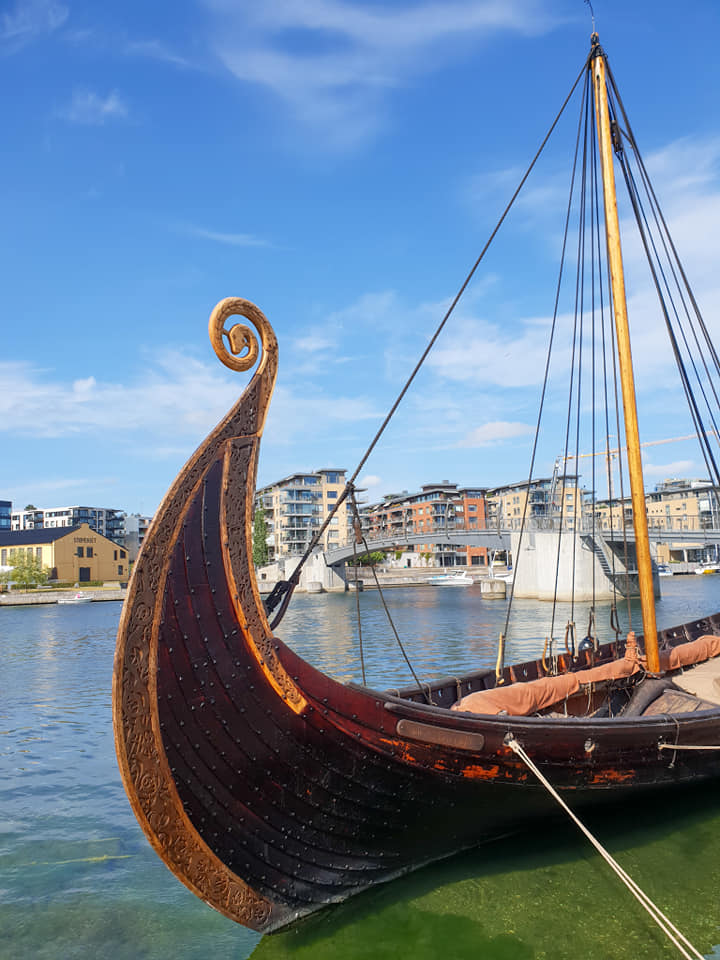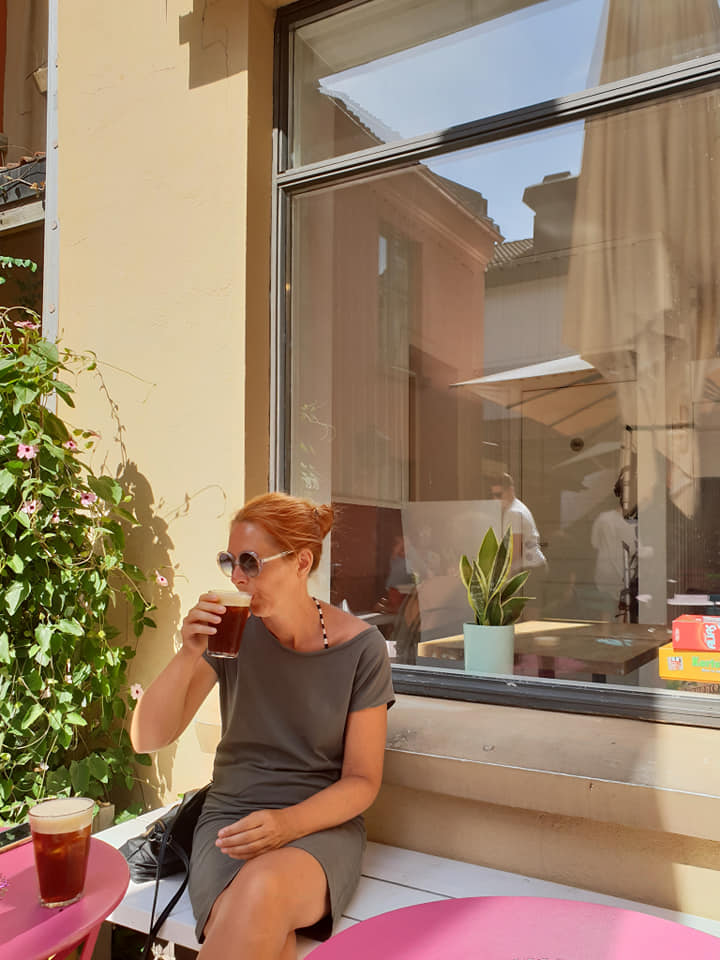 Luckily, it was already my third time in Oslo, so we could just hang around without having to worry too much about 'seeing al the sights'. 😉
The first evening, we enjoyed some great street food and drinks at Salt.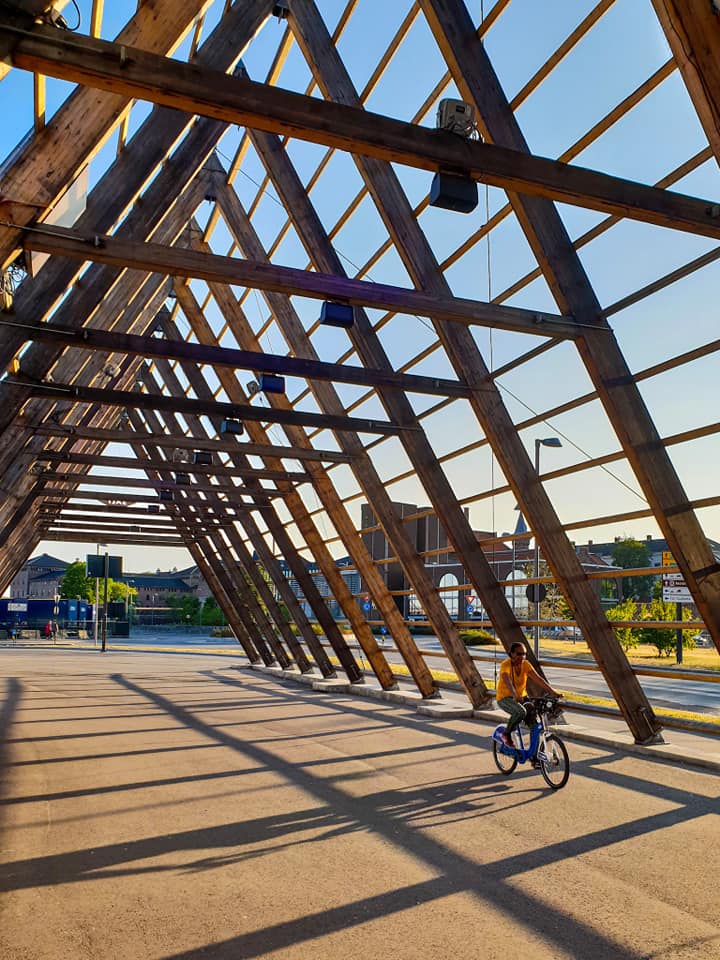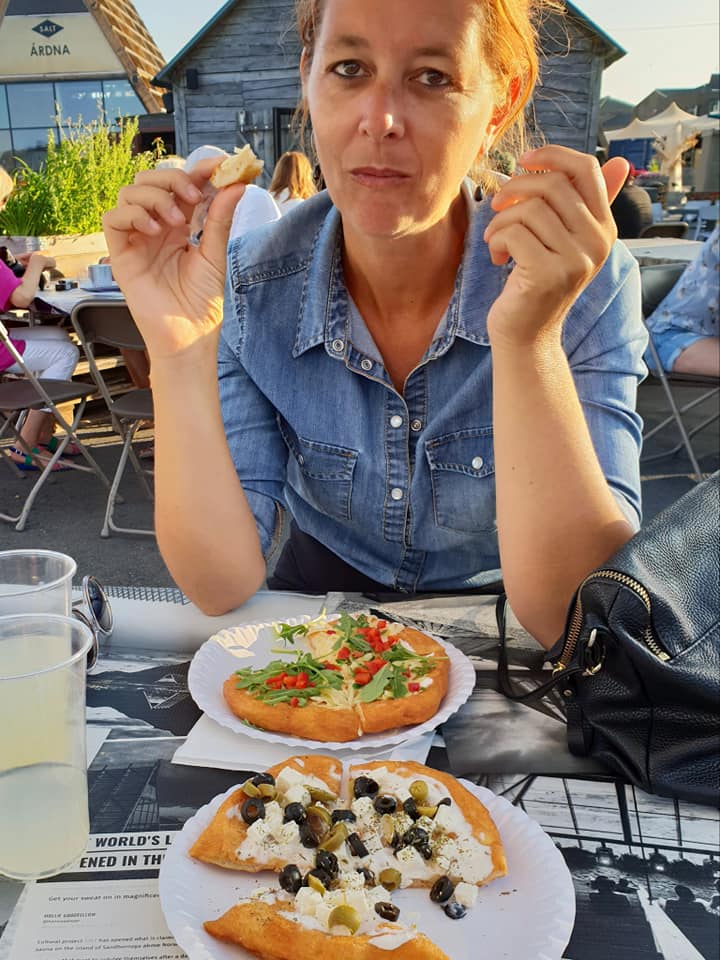 The stunning Oslo Opera House remains one of our favourite places and a must-go-to every time we are here. Walking on the rooftop remains a very special thing and offers great sunset views!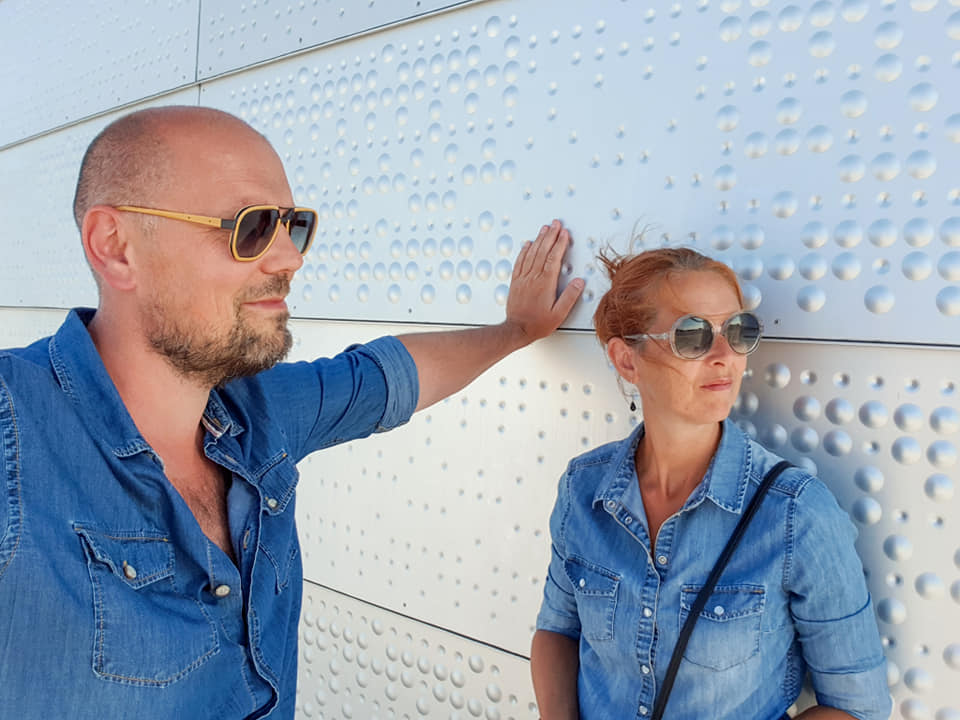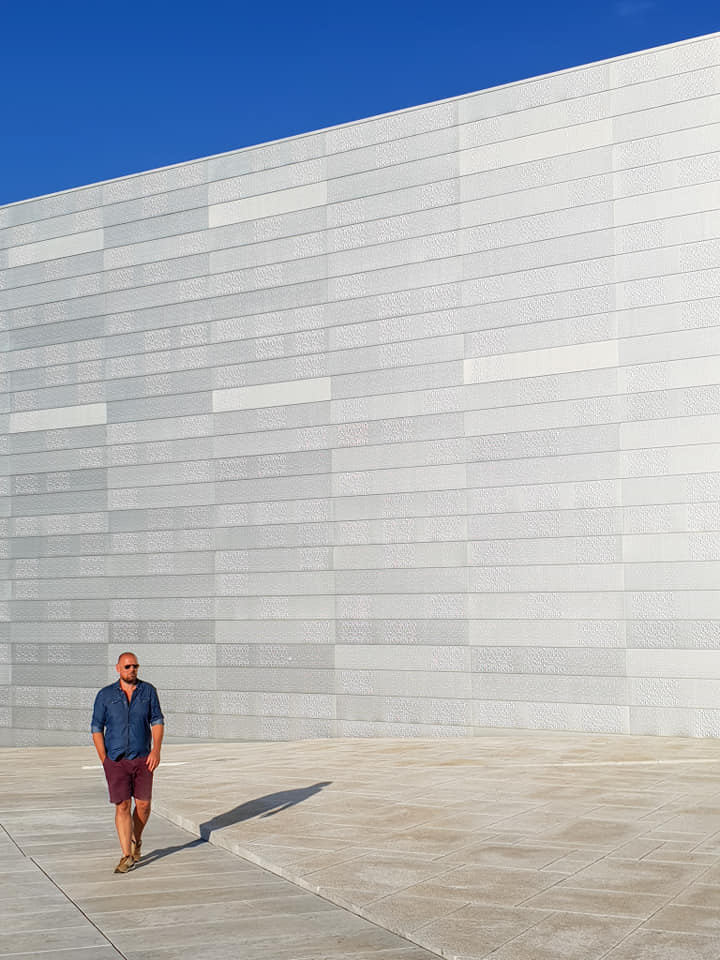 The area around Tjuvholmen and Aker Brygge is great for walking around and wining and dining. The Astrup Fearnley Museum of Modern Art is also great to visit!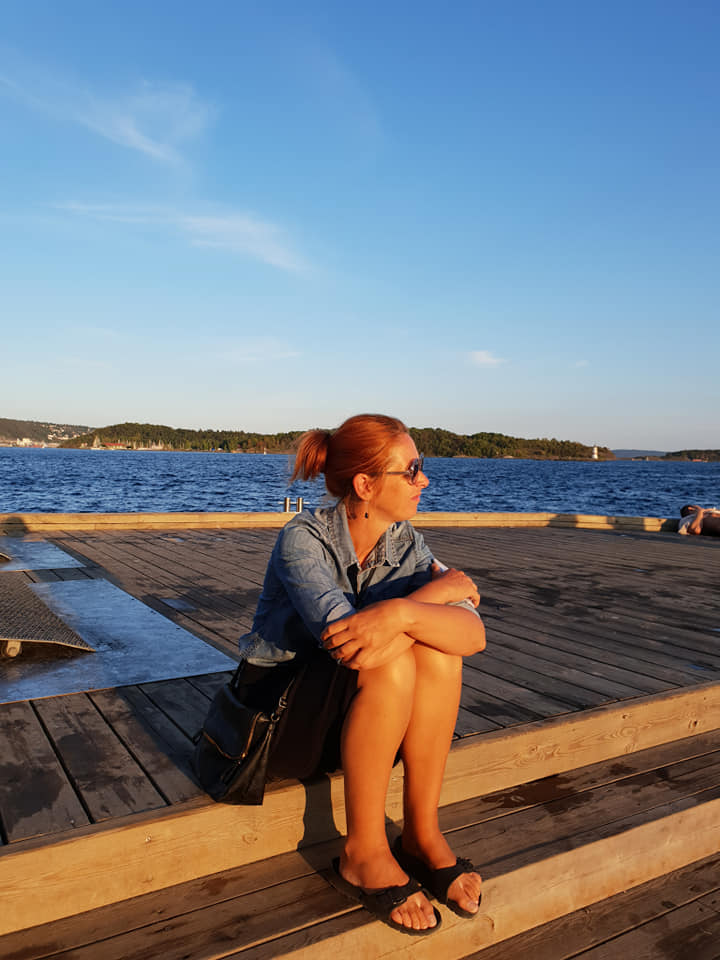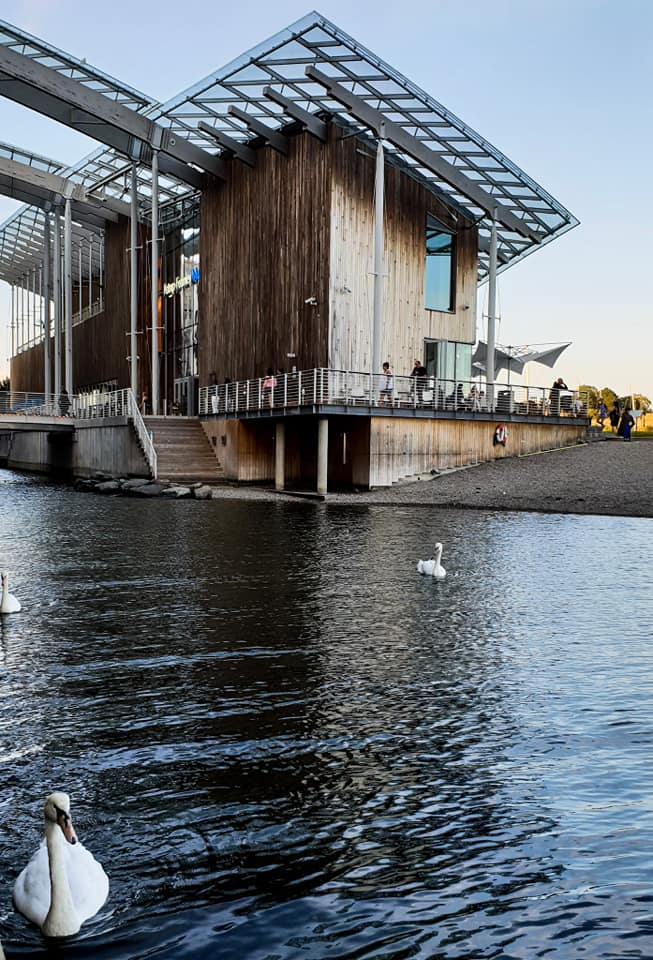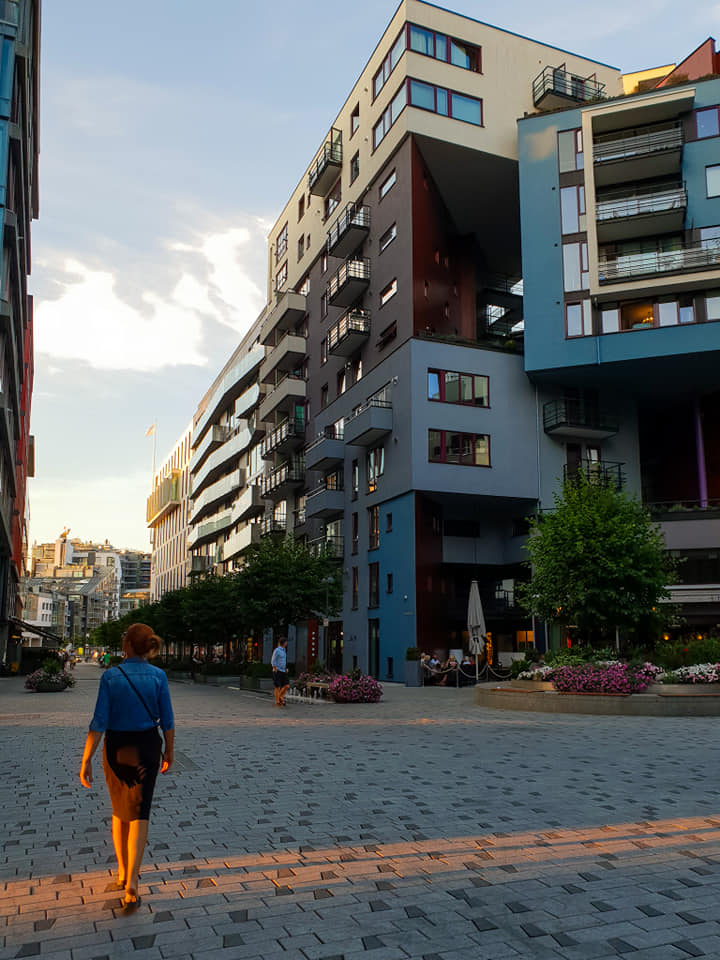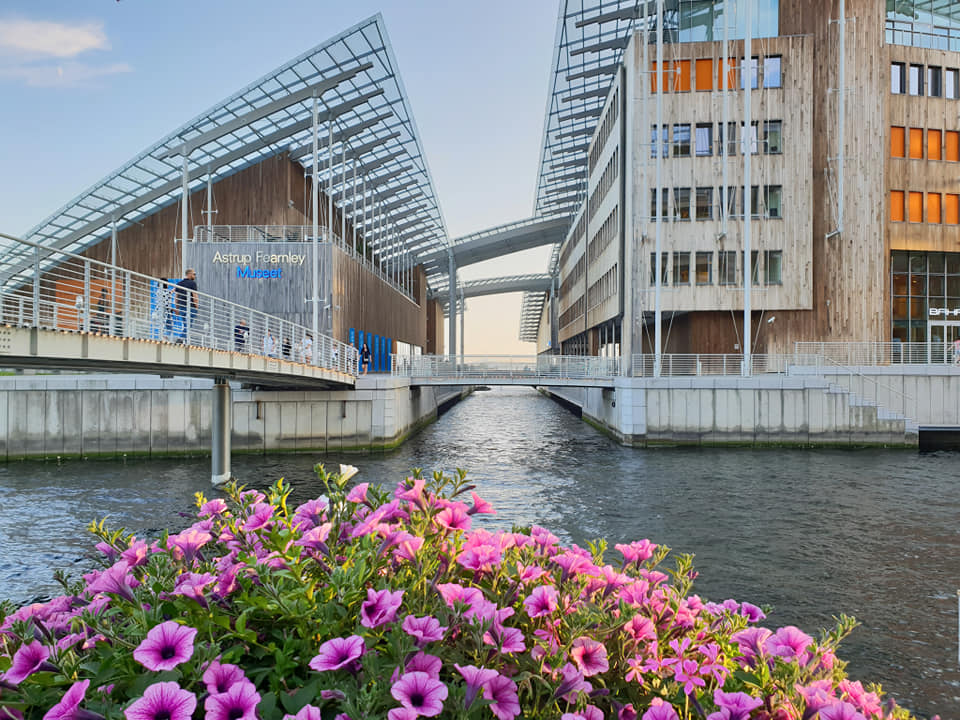 Our favourite area in Oslo is no doubt Grünerløkka.
Think good vintage shops and excellent coffee bars all the way! Tim Wendelboe is our favourite!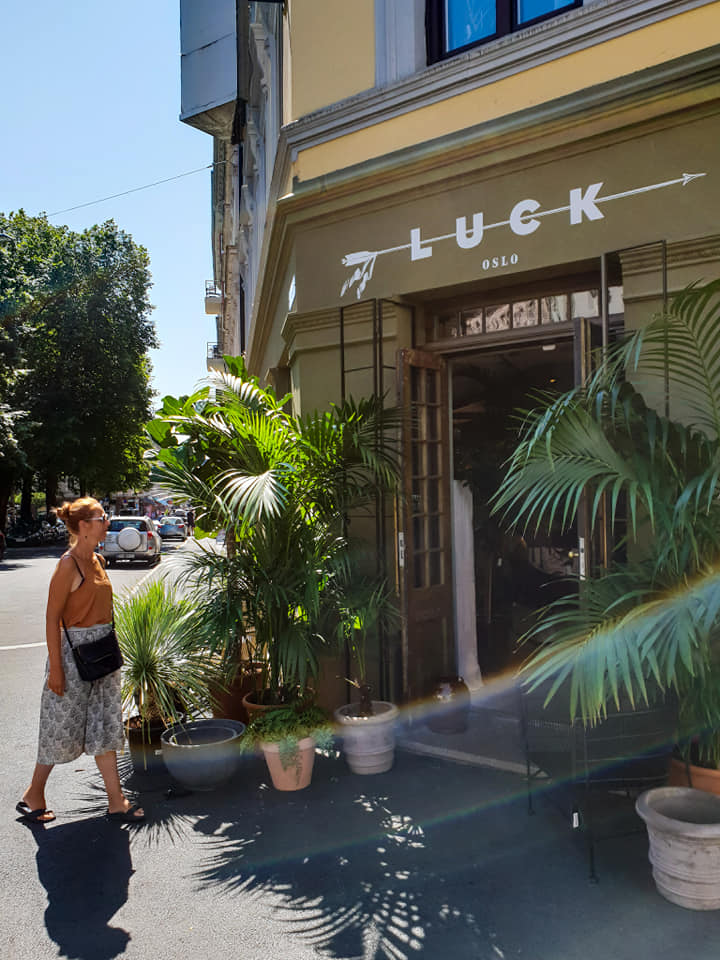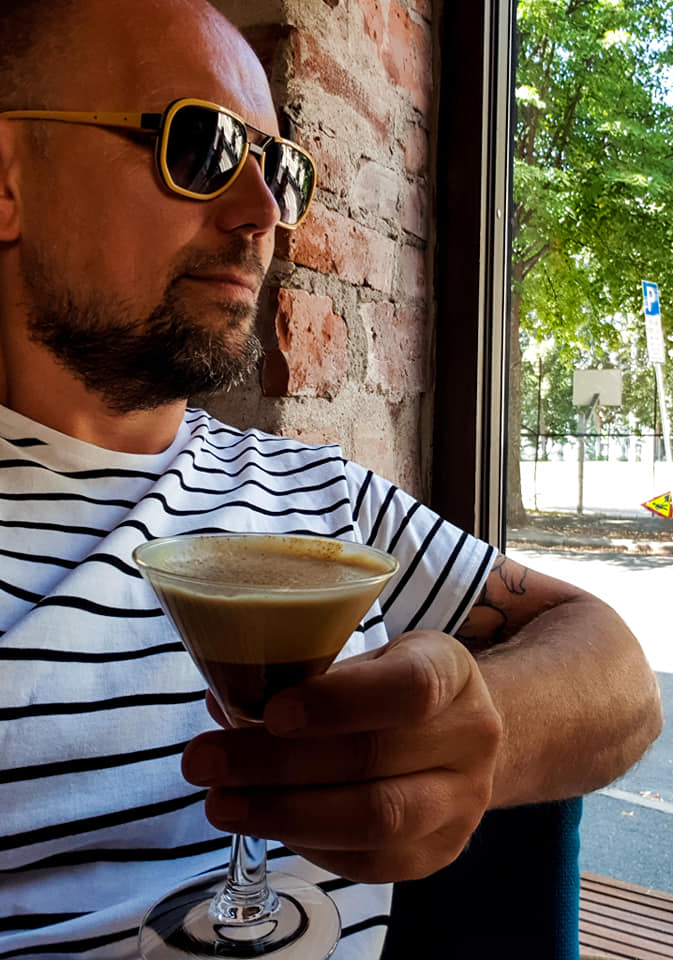 An instagram friend suggested us going to Lille Herbern, a charming restaurant located on a tiny island in the Oslo fjord. Getting there was already quite special! But it was so worth it! Those shrimps!!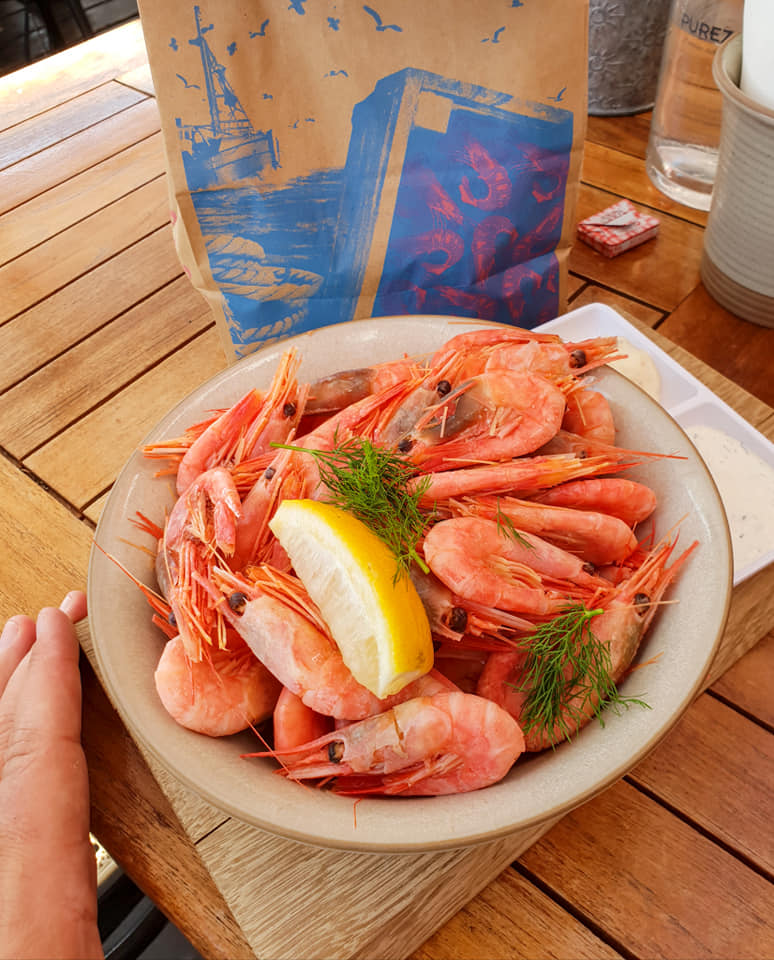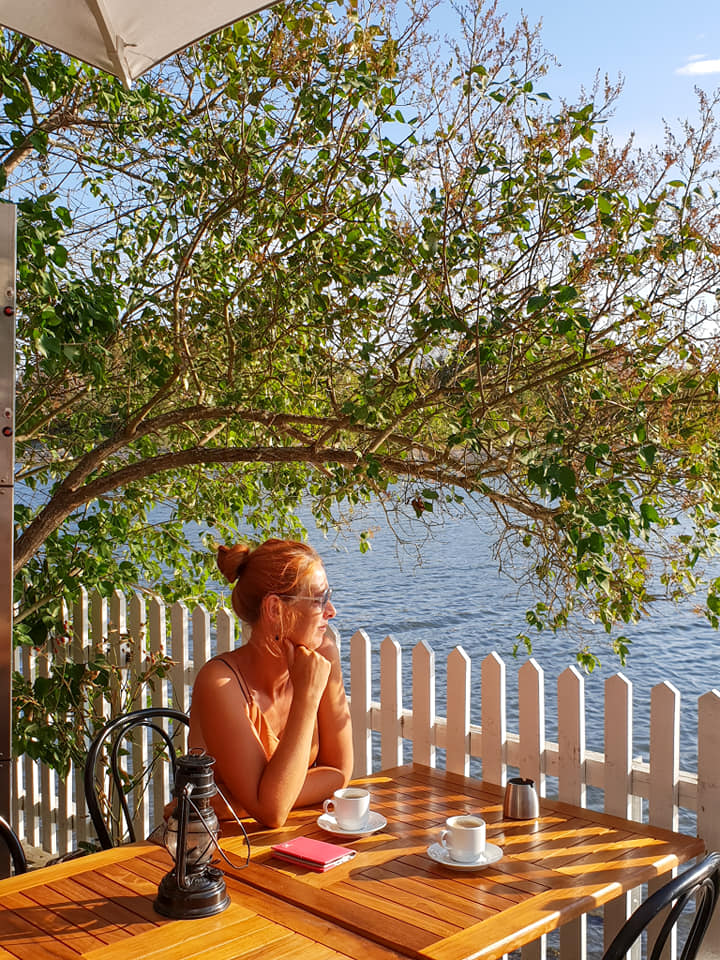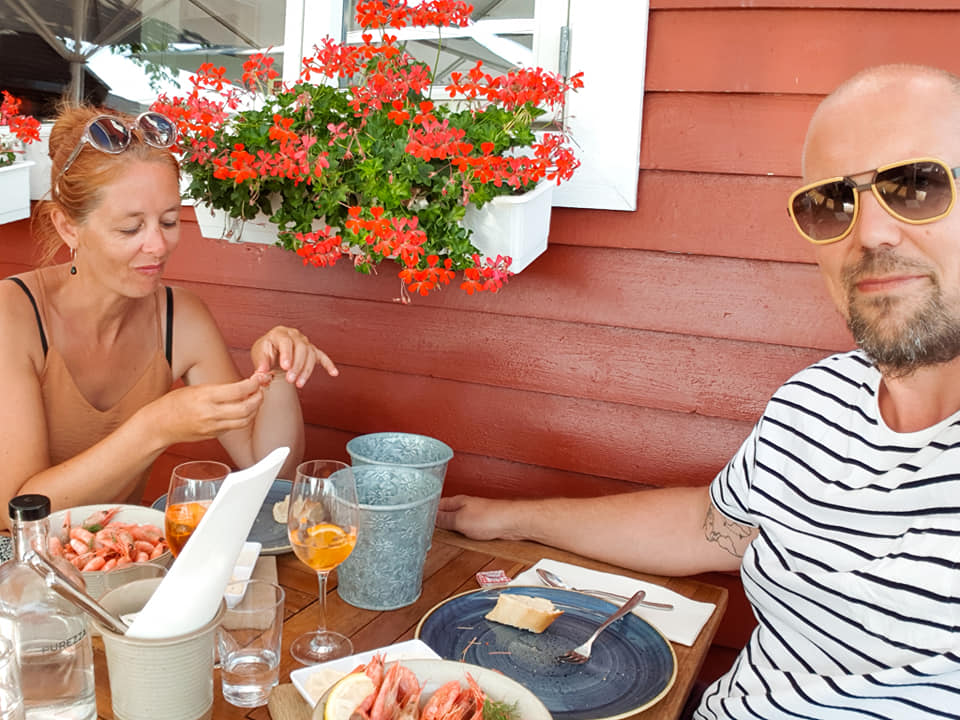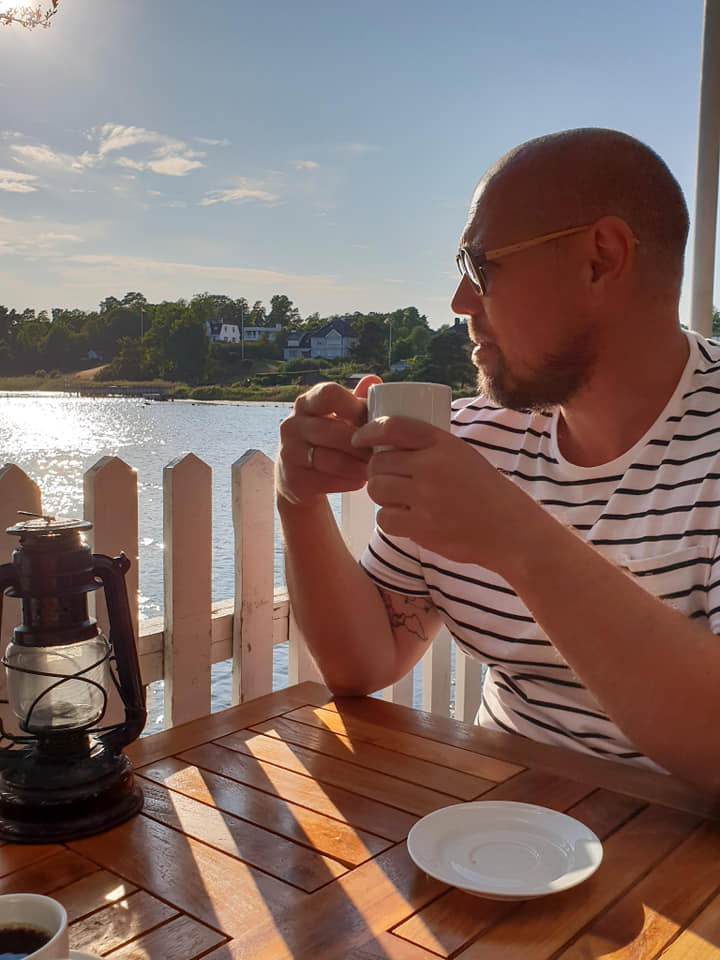 Damstredet is one of Oslo's oldest streets , lined with colourful wooden houses and I just have to go there every time. It is located near Oslo's food halls, Mathallen, which is also a great spot for lunch.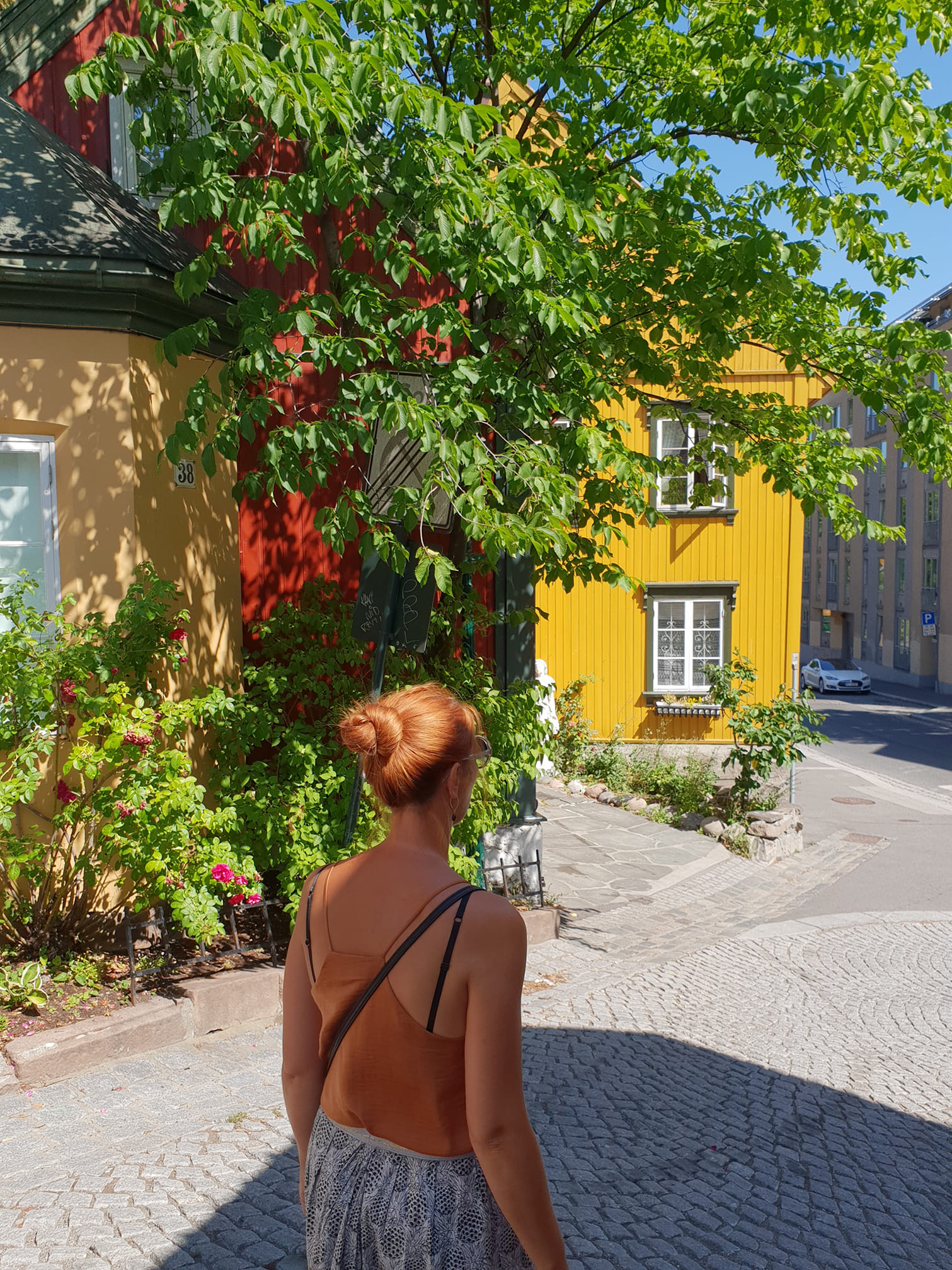 Summer in  Norway was just wonderful.
Diving into the Oslo fjord was a great experience, although I wasn't as elegant as the guy in my picture… 😉 It was great to see how in so many places around Oslo, you can just dive into the water!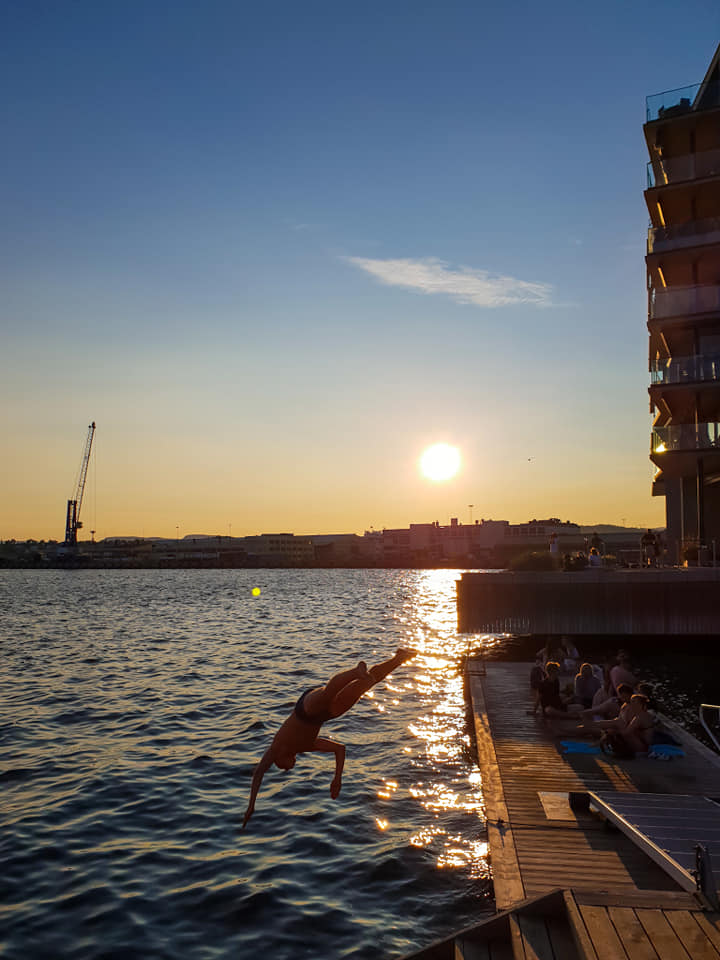 When travelling to Norway, be prepared for high prices on most things. Food is still reasonably ok , drinks, even non-alcoholic ones, are hugely expensive. 🙁
But… you get sooooo much in return: stunning nature, well-organised and clean cities, space, fresh air, sea…!
We'd love to go back and stay for a few weeks and maybe do some hiking in and around the fjords. On our bucket list it goes!
The hotels we stayed at:
Magic Hotel Solheimsviken in Bergen: budget friendly, a good walk from the city centre, small, but ok room, good breakfast
Scandic Havna in Verdens Ende: good location, very small and quite dark attic room, excellent breakfast!!, lovely terrace
Comfort Hotel Grand Central in Oslo, great design, nice lounge, excellent location!, good breakfast
Flights were with SAS, booked through Connections.