I absolutely love pumpkins.
I love them in a stew, mashed up, in soup, in cakes, grilled, baked, cooked, at my front door for Halloween… whatever, I'm in!
So when @boerentoer asked me if I wanted to try out this very special and incredibly tasty pumpkin called 'Marina di Chioggia' (what a beautiful name, no?) I said "Yes, of course, bring it on!".
I told you about Boerentoer before. It is a small organisation that works with a chain of local, ecological farmers. You can order online every week and then the fresh veggies are delivered to your house, super-easy!
Check their website for more info!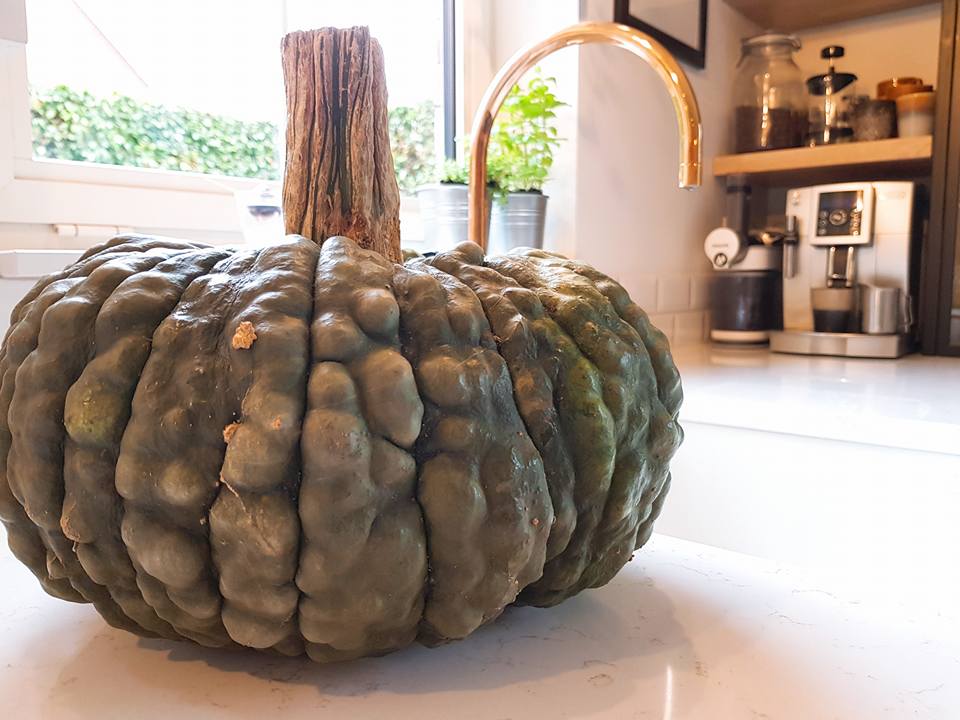 This pumpkin is often used in pasta dishes so I decided to use it to make cannelloni with it, which would make my kids very happy as they all love that!
For the filling I used about 1 kilo of the pumpkin, which I diced into small cubes (cutting this huge pumpkin was a great workout btw) and then first cooked together with one thinly sliced leek until all soft. You then drain it and put it in the blender together with some pepper, nutmeg and salt until soft and creamy.
I combined the pumpkin mash with 400 gr of ricotta, some black pepper and grated parmesan and then I used a piping bag to pipe the mixture into the tubes. I filled about 24 tubes.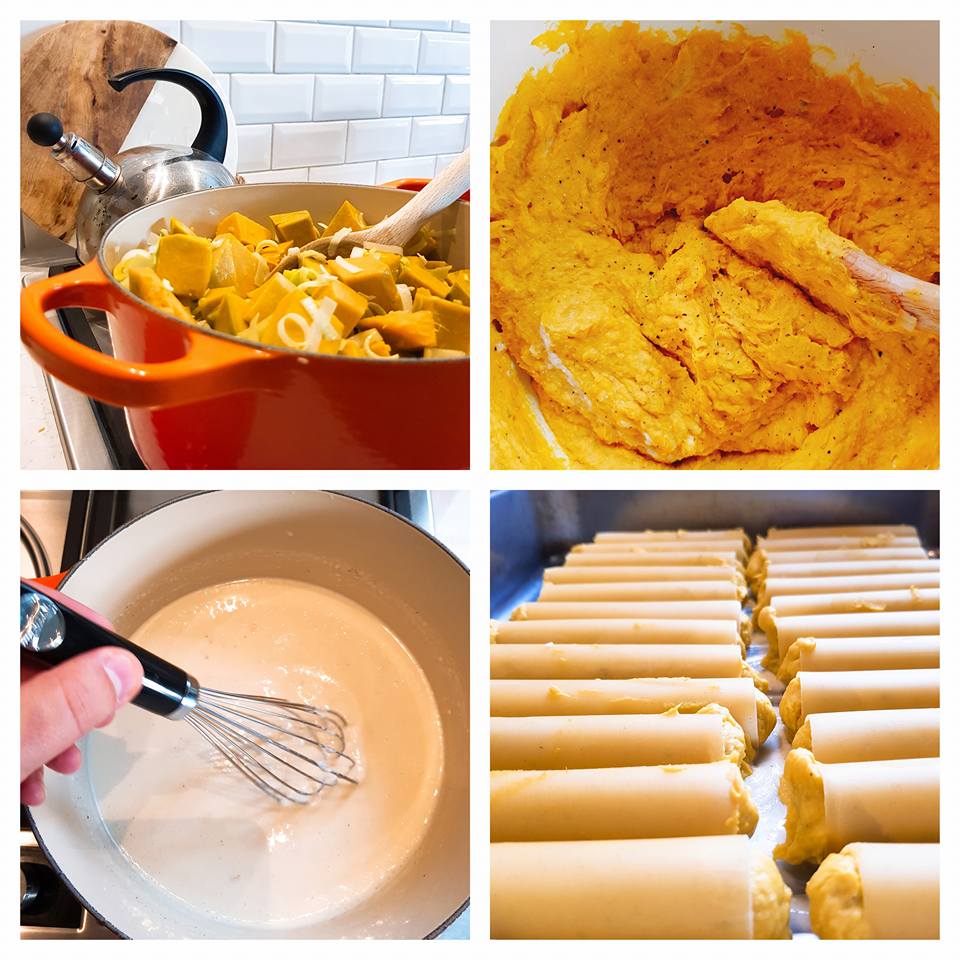 The sauce I made is  just your standard creamy sauce.
You first lightly grease a baking tray and then put half of the sauce on the bottom before laying the cannelloni on top.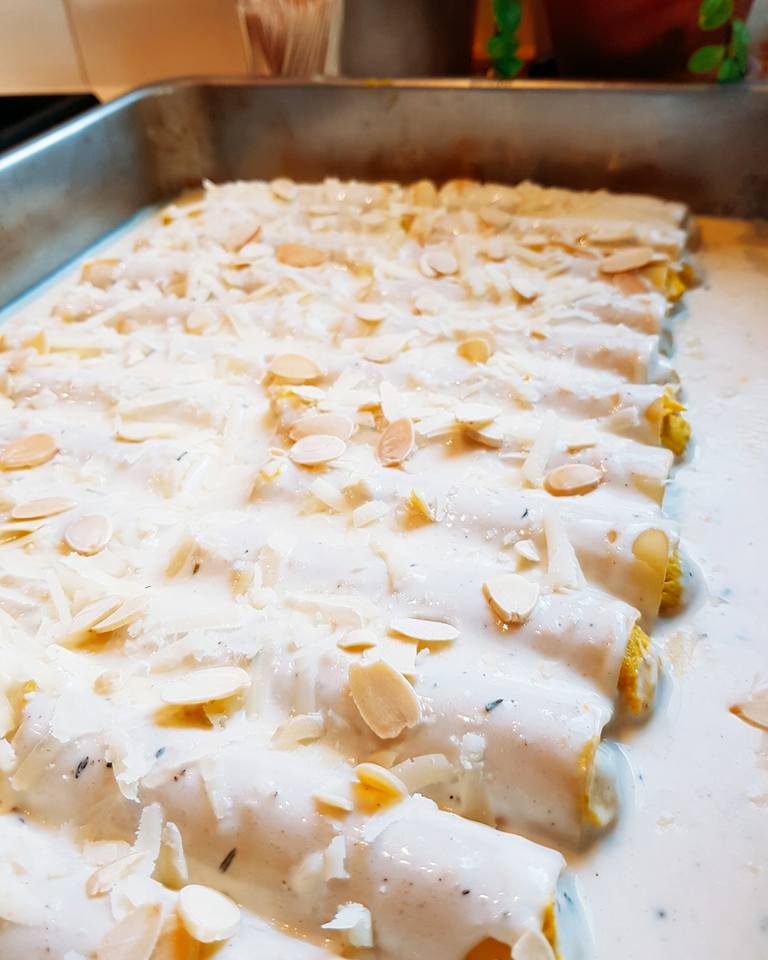 You then cover with the rest of the sauce, put some grated parmesan and almond flakes on top and put it in a 180 degrees oven for about 40 minutes.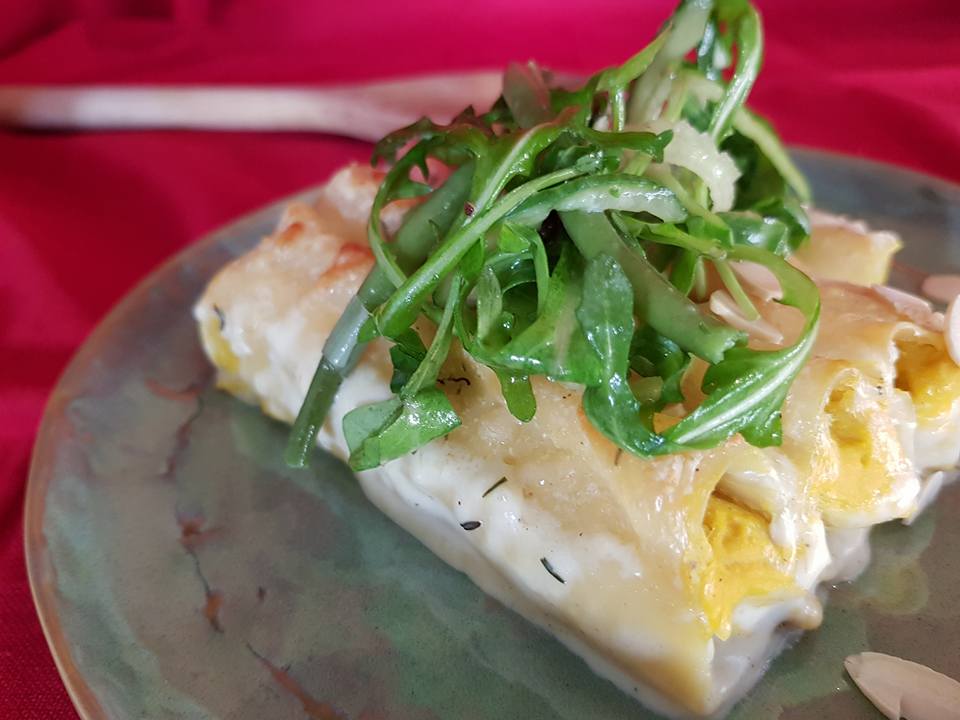 I served the cannelloni with a lovely, fresh green salad.
Buon appetito!