I teamed up with WOK Dynasty and created this simple, but tasteful recipe for you guys…. and there's a nice give-away at the end!
Last week, we were invited to come down to the newest restaurant (in Boortmeerbeek) in the ever-growing 'Wok Dynasty-family'.
I am usually not a huge fan of these 'eat all you can eat'- type of restaurants, but this is truly a fantastic place to stop by for lunch or dinner, just the two of you or with family and friends.
The decor is nice (loooove the Big Buddha made by Pieter Janssens) ànd the service is quick and friendly.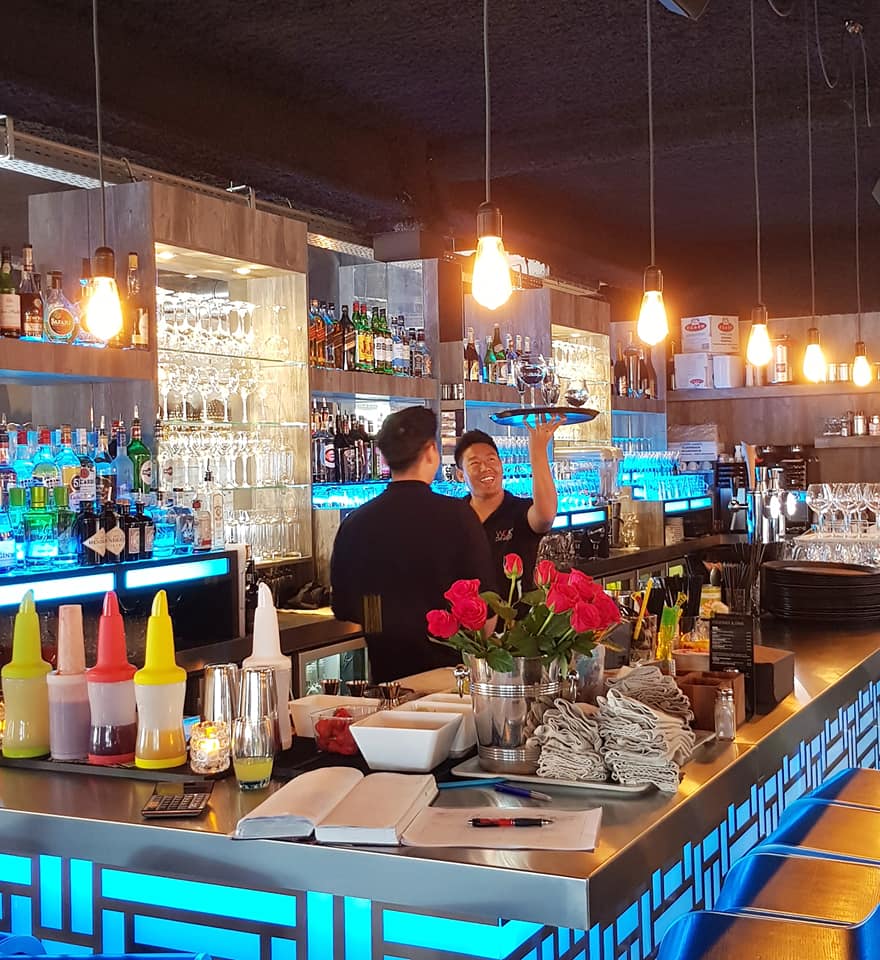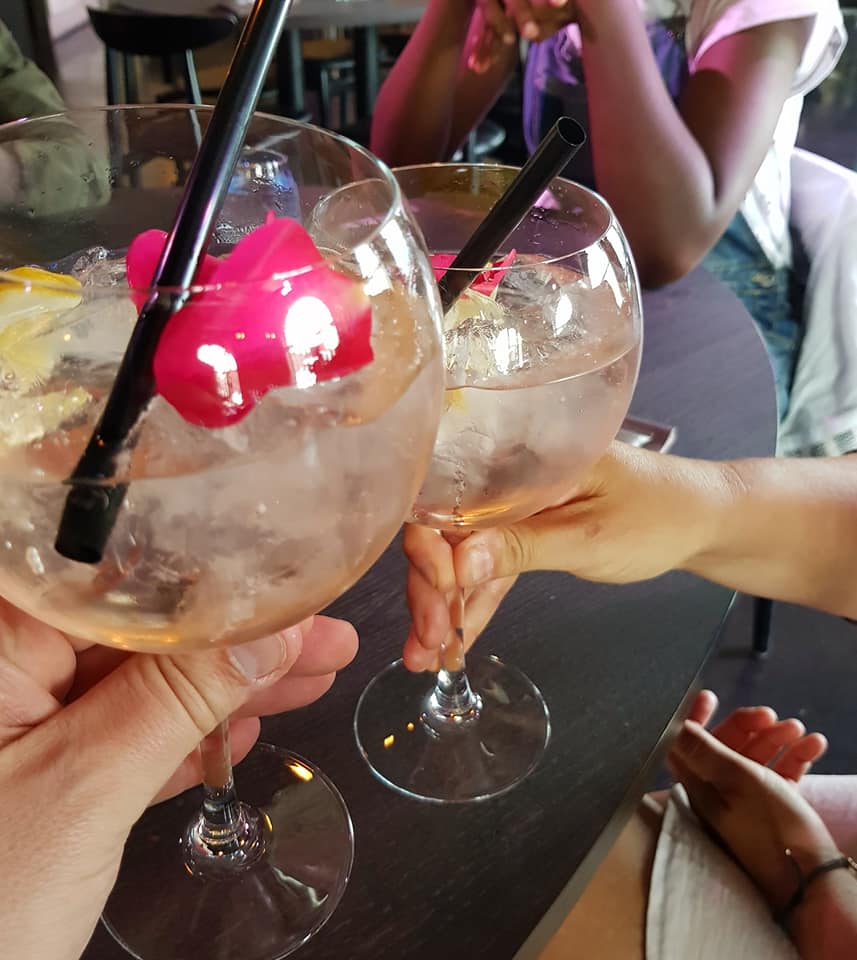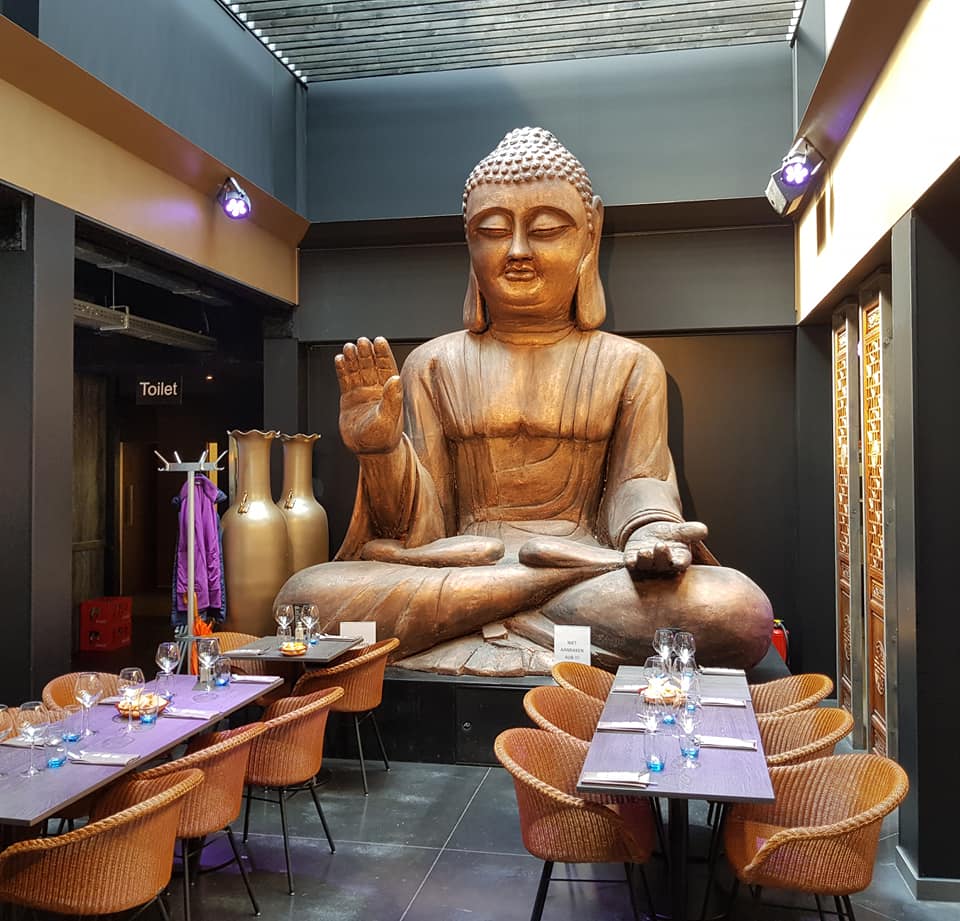 There is so much choice on the buffet, it's almost impossible to choose!
Everything from the starters to the mains is beautifully presented and absolutely fresh. The dim sums were my absolute favourite!
My kids are also huge fans of this concept where they just can choose and pick whatever they want and bring their plate to one of the chefs to do a little show-cooking for them.
And very, very important to know… yes, there is a chocolate fountain at the dessert buffet, so make sure to leave some room for that.;-)
One of their chefs (great guy btw!) taught me a few tips and tricks on how to create the perfect wok dish! Thank you so much for that.
What I remember from it is: 'eerst weken & dan wokken' and to stir-fry it quick ànd on high heat!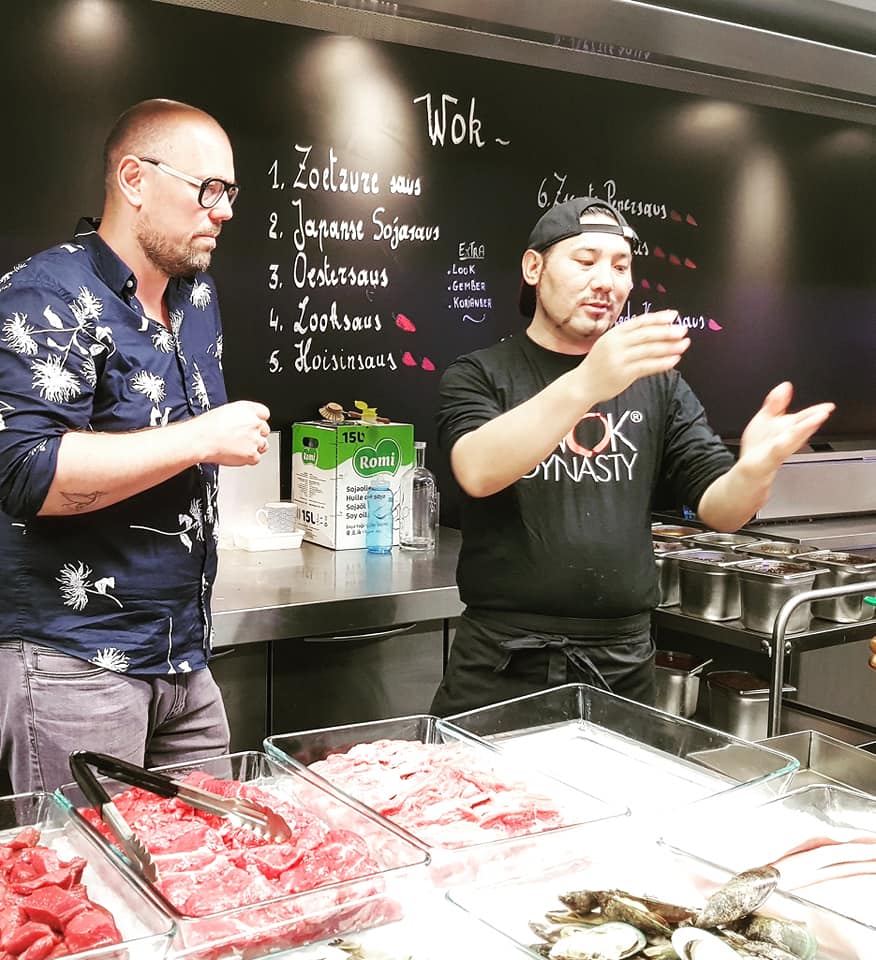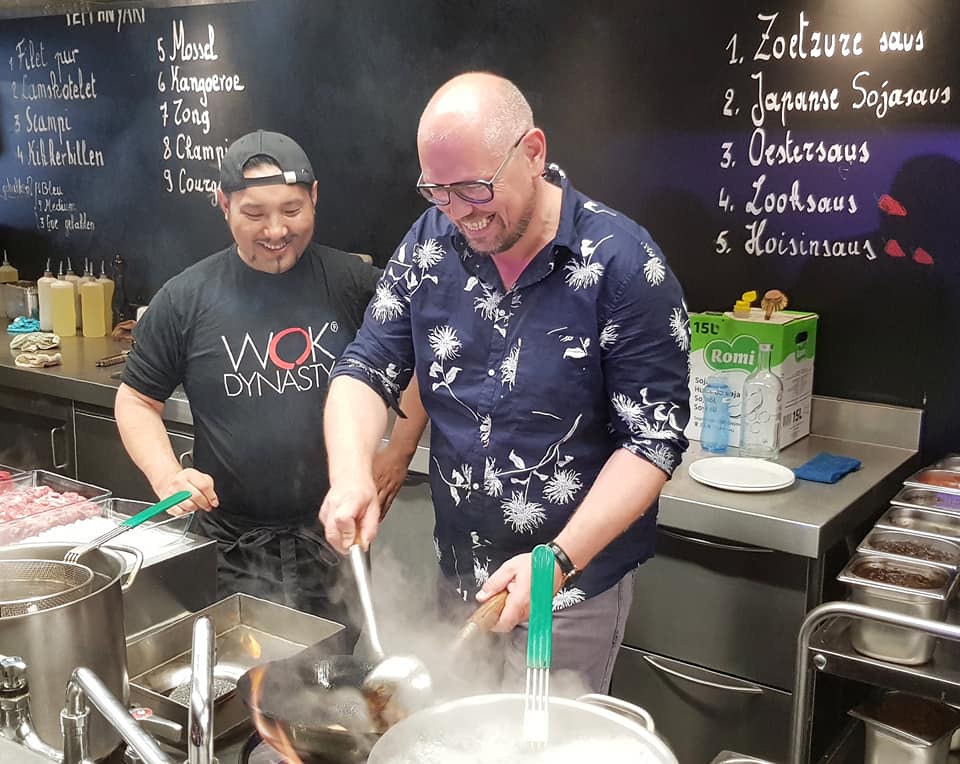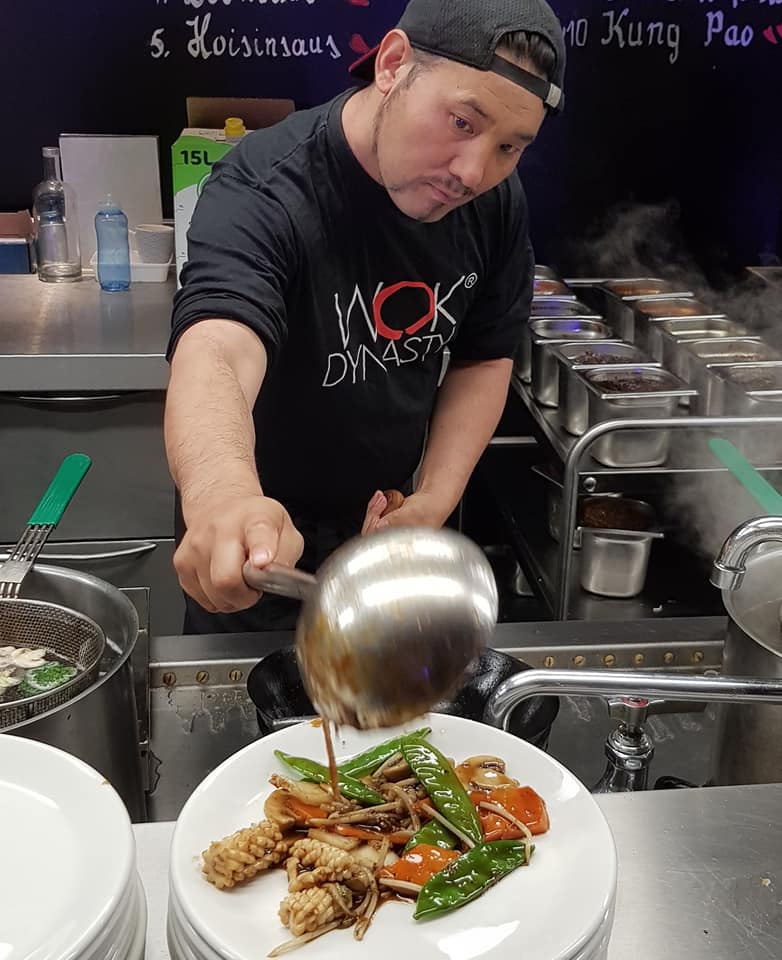 I just love stir-fries because they are so quick and comforting.
Later that week, I tried to create a simple stir-fry myself and it has to be said, it was quite lovely!
What you need is two sjalots, two gloves of garlic, some oyster sauce, soy sauce, two carrots (cut into thin pieces), mushrooms, some chinese cabbage, green asparagus, shrimps and chinese egg noodles.
You first cook the noodles for about 4 minutes.
Heat one tablespoon of oil in a wok and stirfry the sjalots together with the garlic. Add some oyster sauce and cook your veggies, tossing and stirring all the time. Add the shrimps together with some soy sauce. Stir-fry for a few more minutes and serve together with the noodles. Top with some black pepper and fresh parsley.
You can add the noodles to the stir-fry and toss all together, should you want so.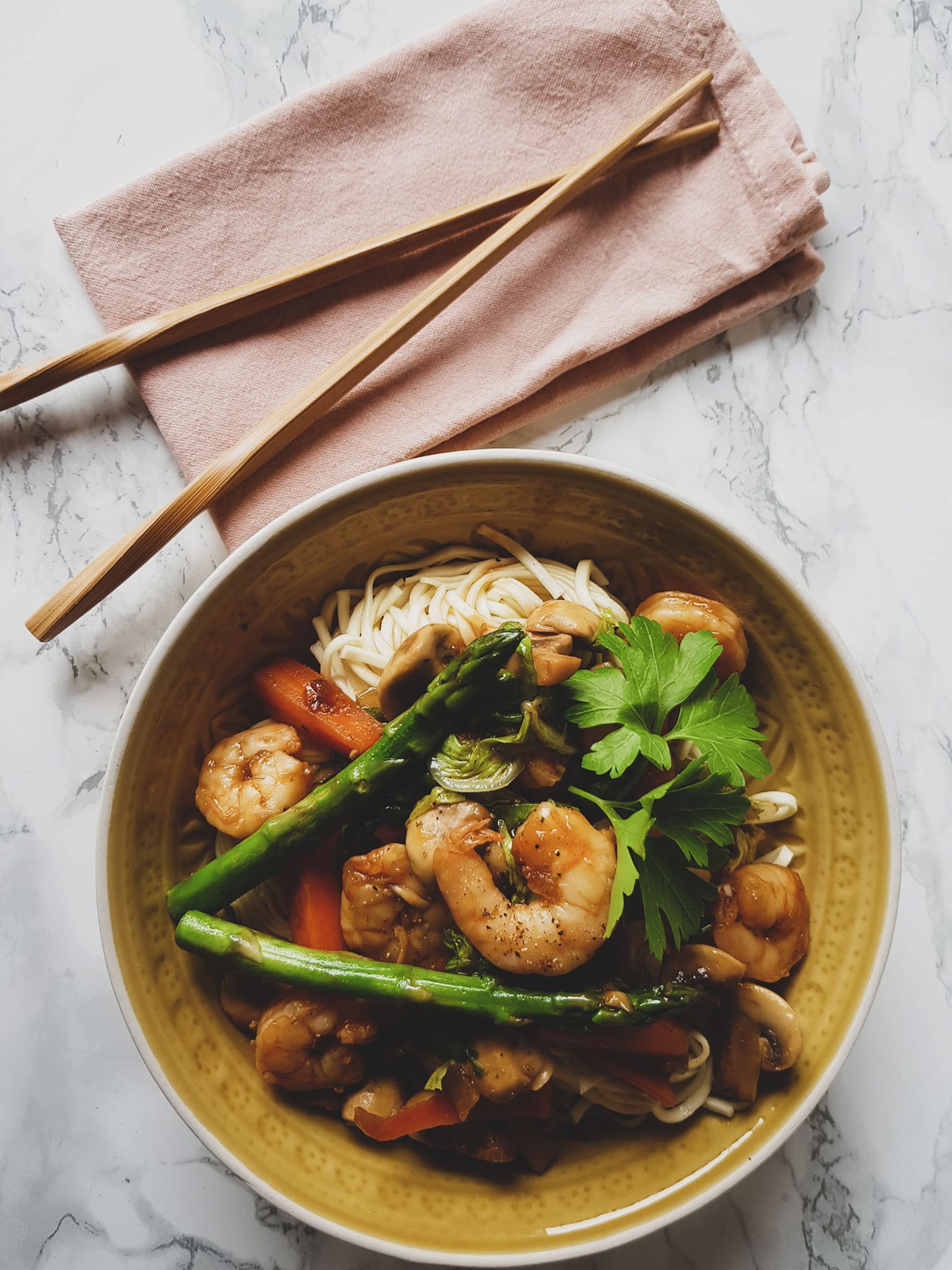 I am happy to give-away an all-inclusive dinner for two at Wok Dynasty Boortmeerbeek (although they said you can use it in any of their restaurants, check here for other locations).
To enter the competition, simply leave a comment below.
For more chances to win, also leave a comment on facebook or instagram!
Winner to be announced on Sunday, June 3rd!
Good luck!
Thx @wokdynasty and @oserieux
Winner: Kjell Janssen via Instagram. Congrats!