Stew might sound like winter to most of you… but also in summer this dish is a winner! Definitely on a typical Belgian summer day…
For this recipe, I used vegetables from @boerentoer. Boerentoer works with a chain of local, ecological farmers. You can order online every week and then the fresh veggies are delivered to your house, super-easy! Check their website for more info! We also sometimes order bread (sooo good!), yoghurt and delicious cheese from them. All locally produced.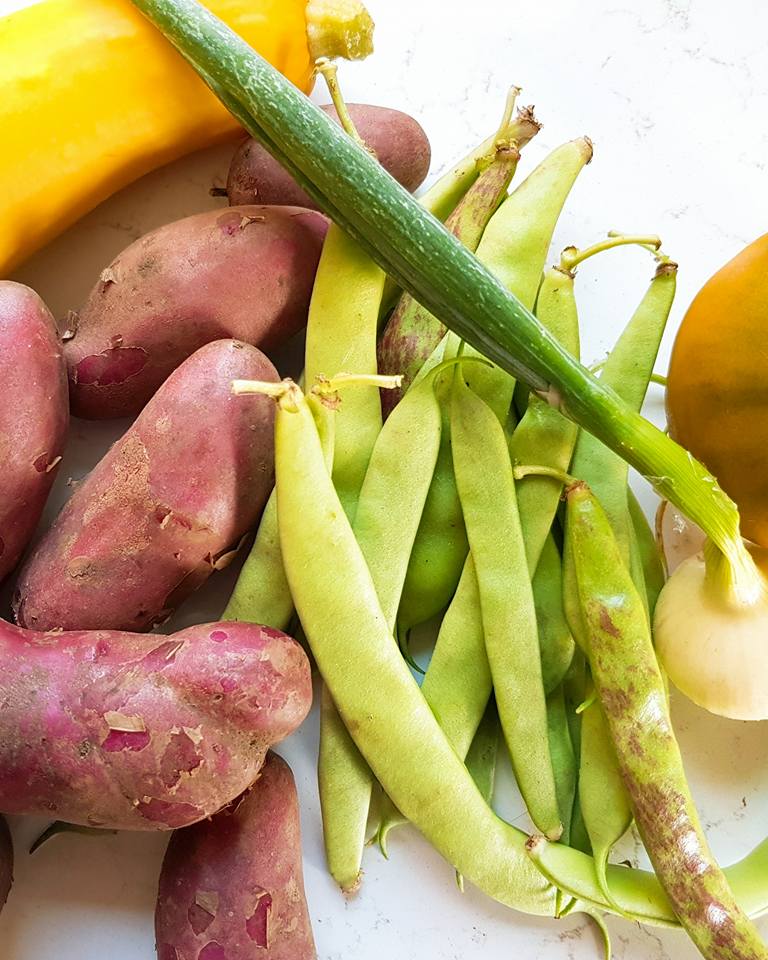 For my stew, I started by frying some garlic and onions in olive oil. Then I added the chicken legs and baked them all around until they had a nice colour.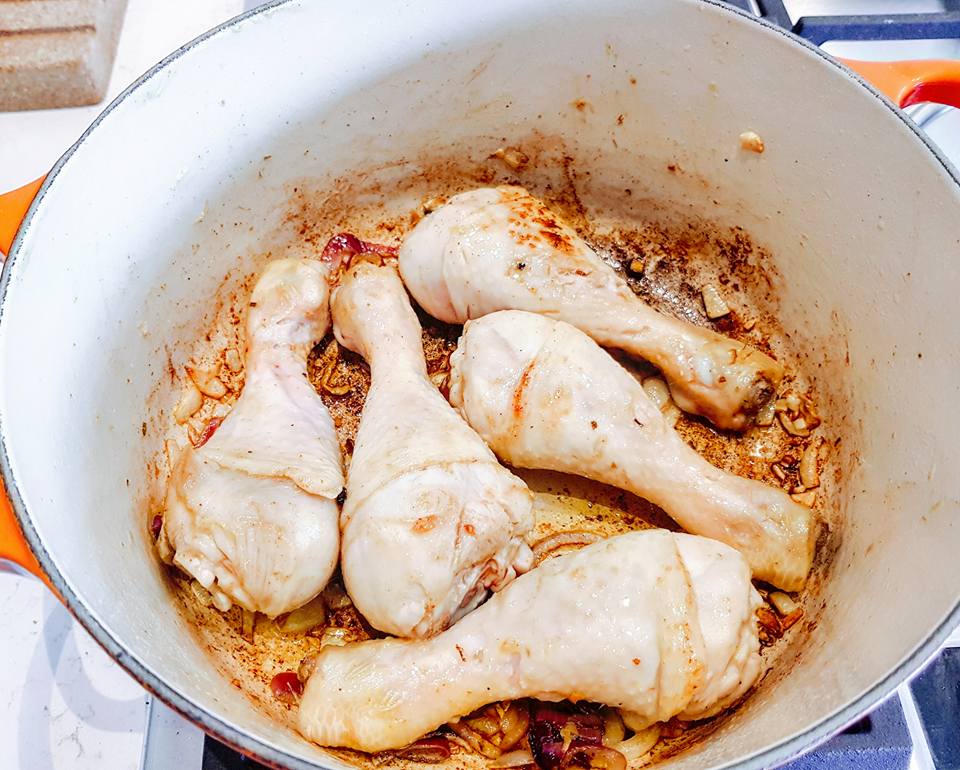 Then I removed the chicken and kept it warm in a pan. Meanwhile, I chopped up all the veggies and cooked them in the pan for a few minutes. Today, I used some borlotti beans, cubed red potatoes, eggplant, courgette, peppers and mushrooms, but feel free to use whatever you have available!
Season with some pepper, salt, oregano, ground cumin, chile powder and paprika.
Next, you add two cans of chopped tomatoes, a nice dollop of red pesto and a good splash of wine (red or white, whatever you prefer or use vegetable stock if you also want to leave out the chicken).
Add the chicken legs again and make sure they are fully covered. Put the lid back on and let it simmer away for a good hour and a half.
Just before serving, add some chopped greens.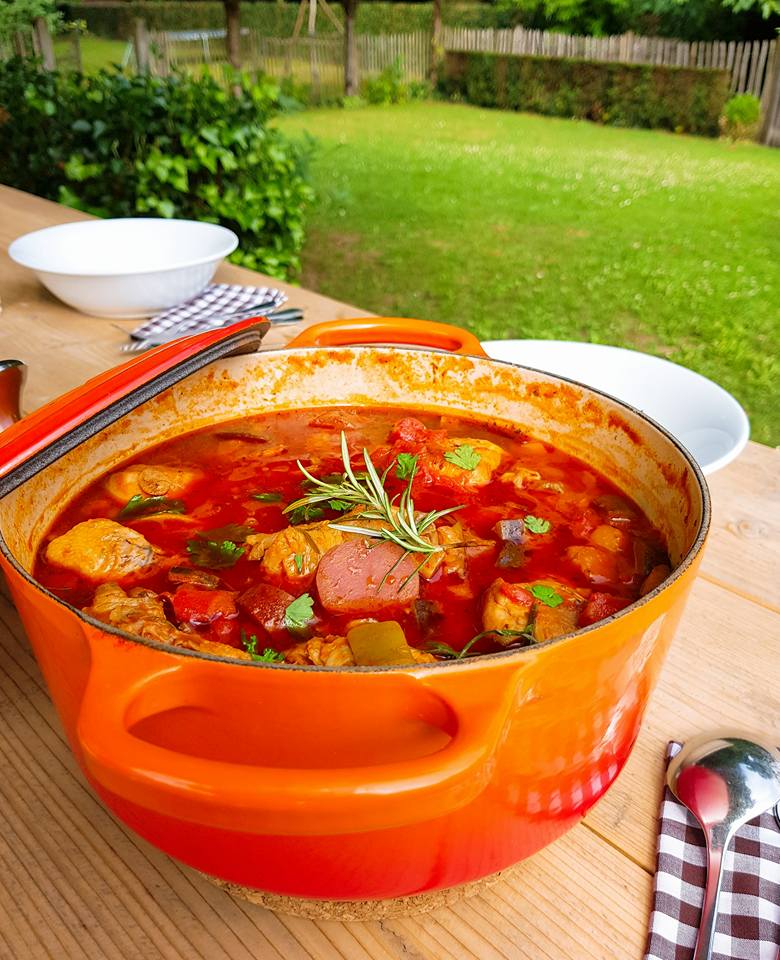 Enjoy!