The Province of Limburg is one of our favourite regions in Belgium to spend a short holiday. It's only a short drive away, it's very green ànd the people are always super friendly!
So naturally, I was very pleased when Toerisme Bilzen asked me to come down together with my family for a fun weekend!
We stayed at the very comfortable Biezonder Holiday Home in Eigenbilzen.
De provincie Limburg is één van onze favoriete bestemming voor een kortbij-vakantie. Het is er altijd heerlijk rustig, erg groen en de mensen zijn er super-vriendelijk!
Natuurlijk zei ik meteen 'ja' toen Toerisme Bilzen ons vroeg om een weekendje daar door te brengen.
We verbleven in het uiterst comfortabele Vakantiehuis Biesonder in Eigenbilzen.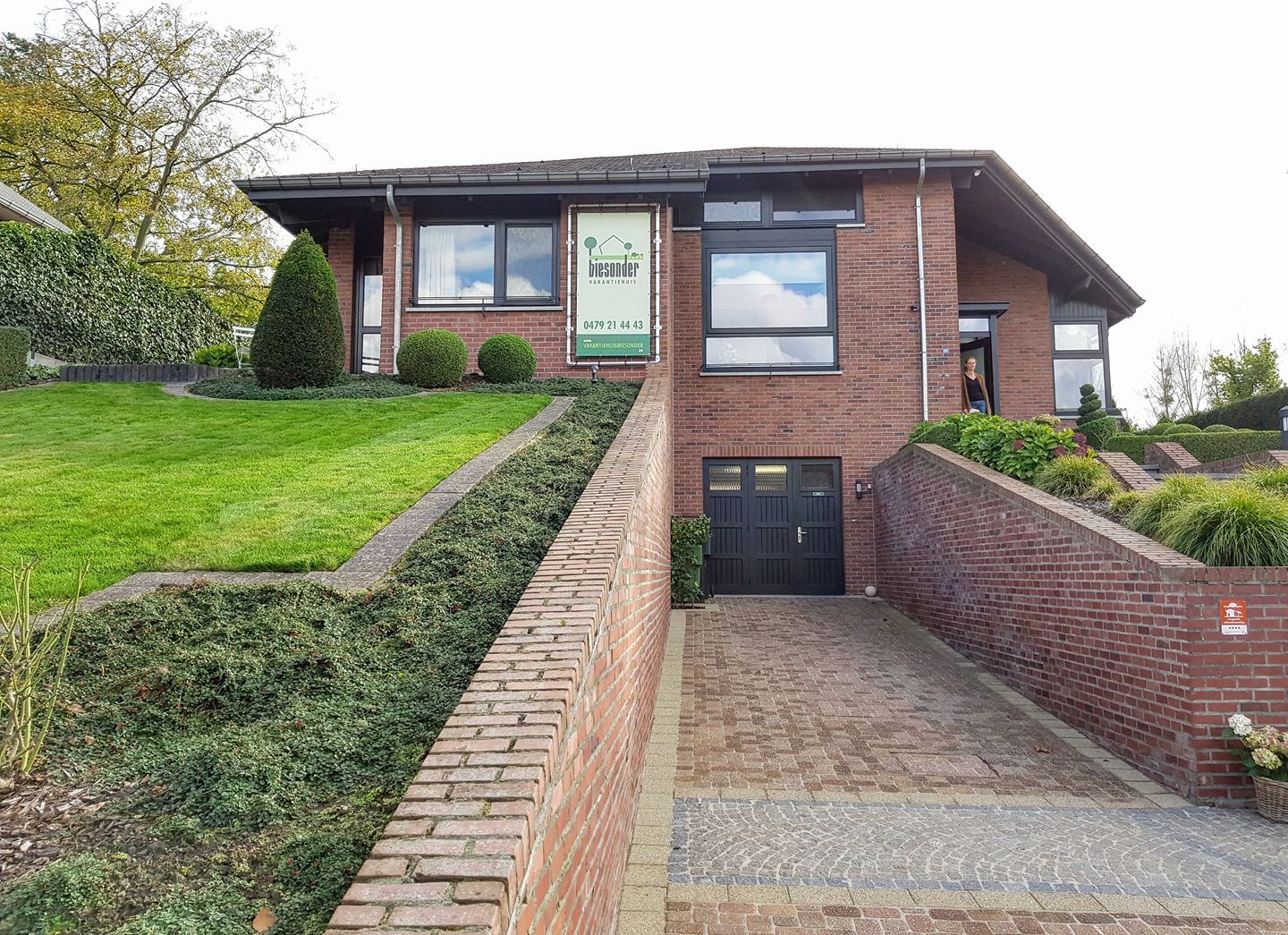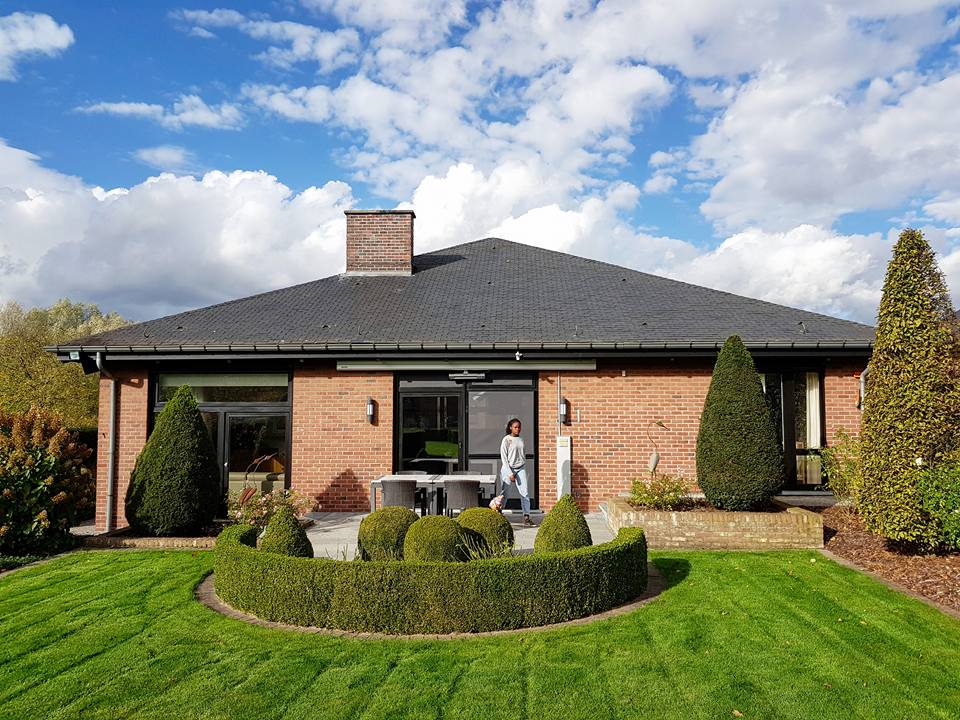 The friendly owner showed us around this lovely and well-maintained house which can sleep up to 10 people. It really has all a family is looking for in a comfortable family holiday home: 4 spacious bedrooms,
De charmante gastvrouw gaf ons eerst een korte rondleiding doorheen het zeer goed onderhouden en heel erg nette huis. Er kunnen tot 10 personen comfortabel overnachten. Het huis biedt eigenlijk alles wat je maar willen zou: 4 ruime slaapkamers,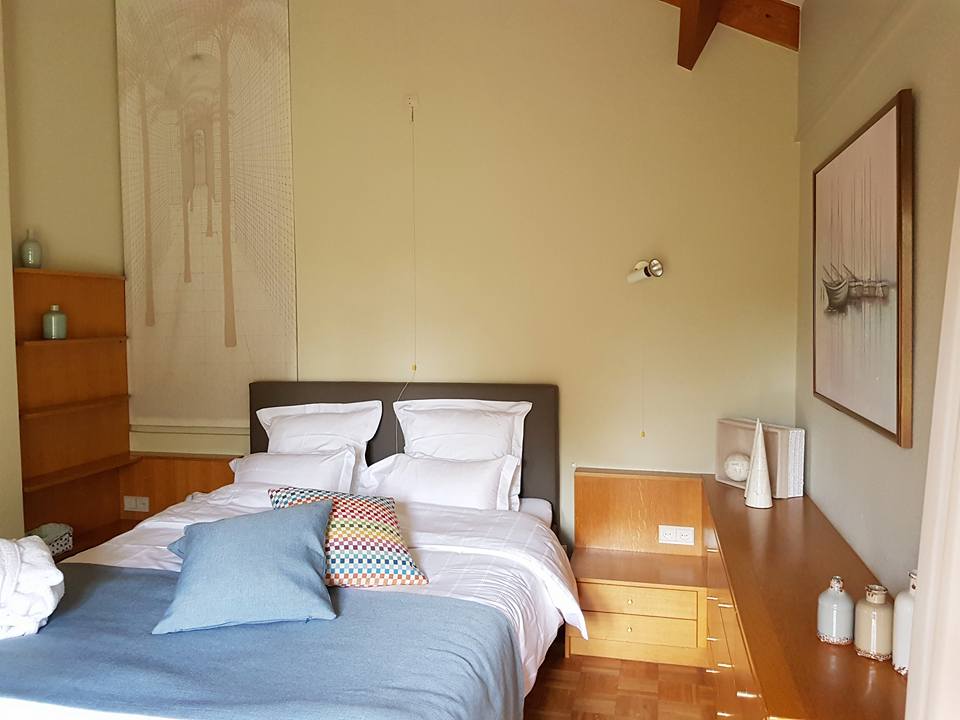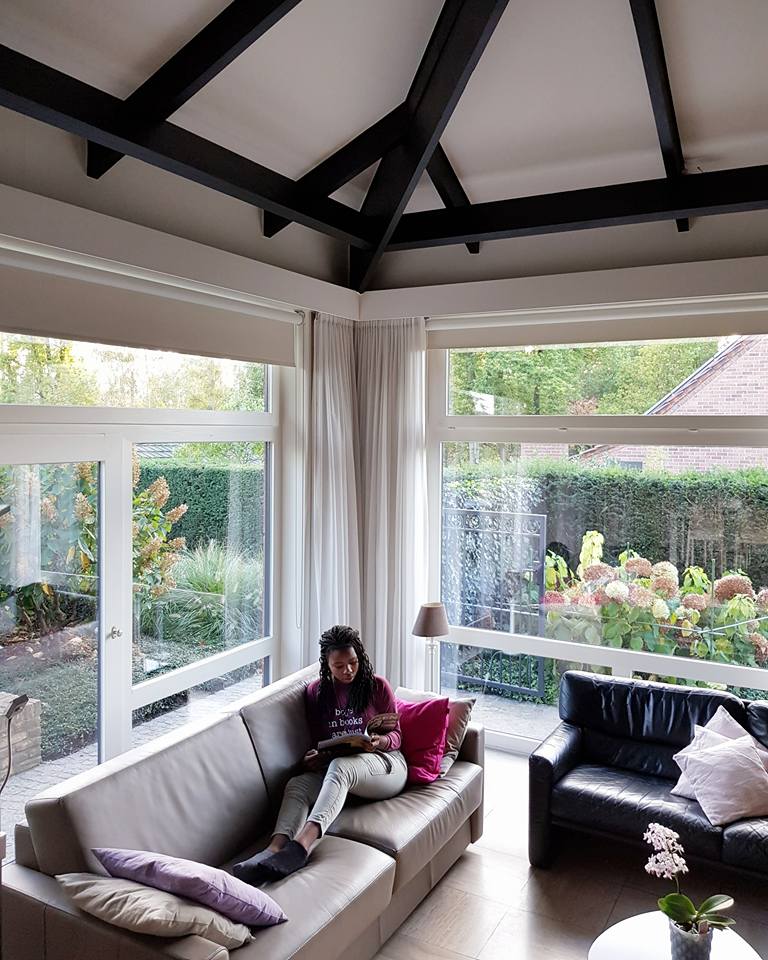 a well-equipped kitchen with dining area and not to forget an amazing games room downstairs! Our kids loved hanging out there (football, table tennis,…) while their parents enjoyed some quiet time in the sauna which is also located in the downstairs area.
een zeer goed uitgeruste keuken, een ruime woonkamer én niet te vergeten een hele leuke speelkelder! Onze kinderen vonden het geweldig daar (tafelvoetbal, tafeltennis, spelletjes,…). Wijzelf konden ondertussen genieten van wat welverdiende 'quiet time' in de infrarood sauna.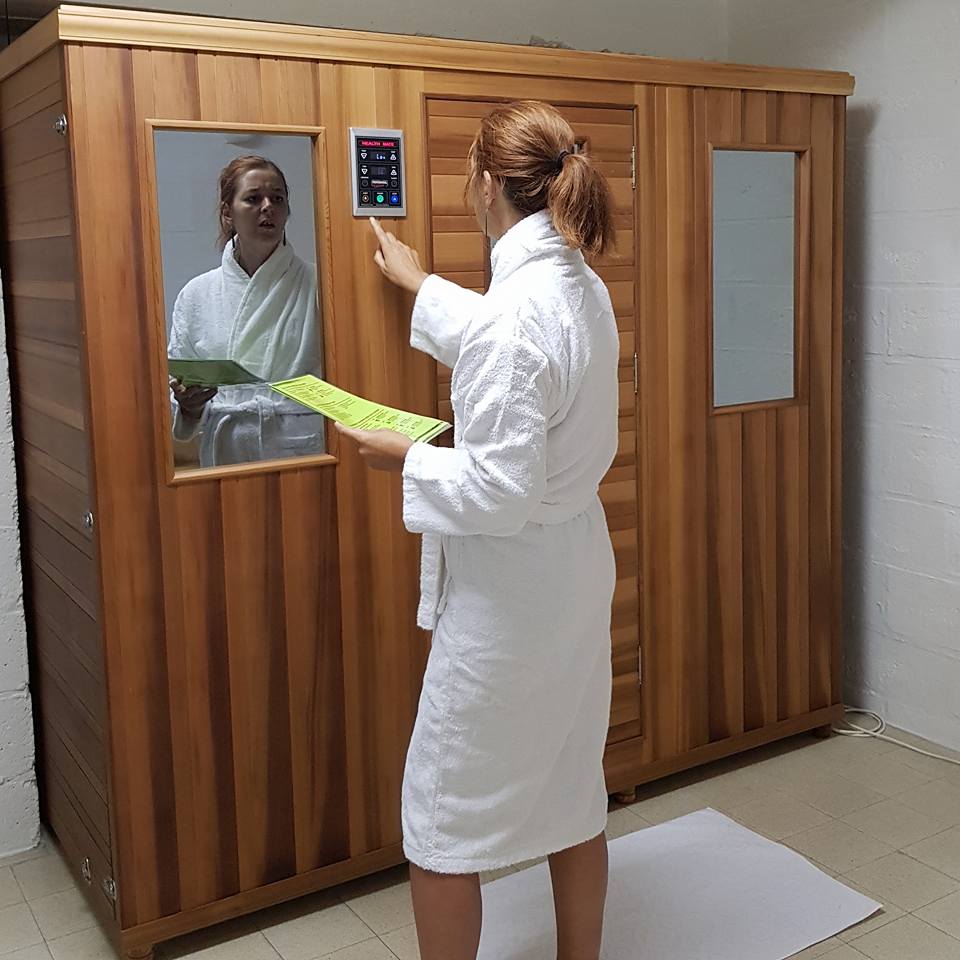 Another great feature is no doubt the truly wonderful outdoor space!
Een ander pluspunt is zeker de fantastisch mooie tuin!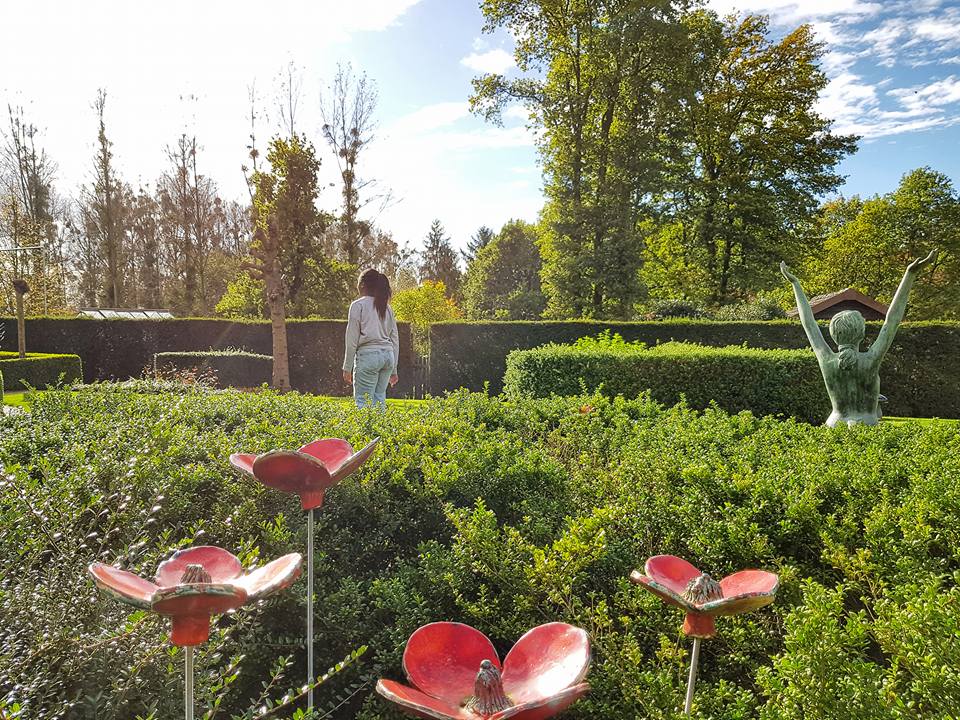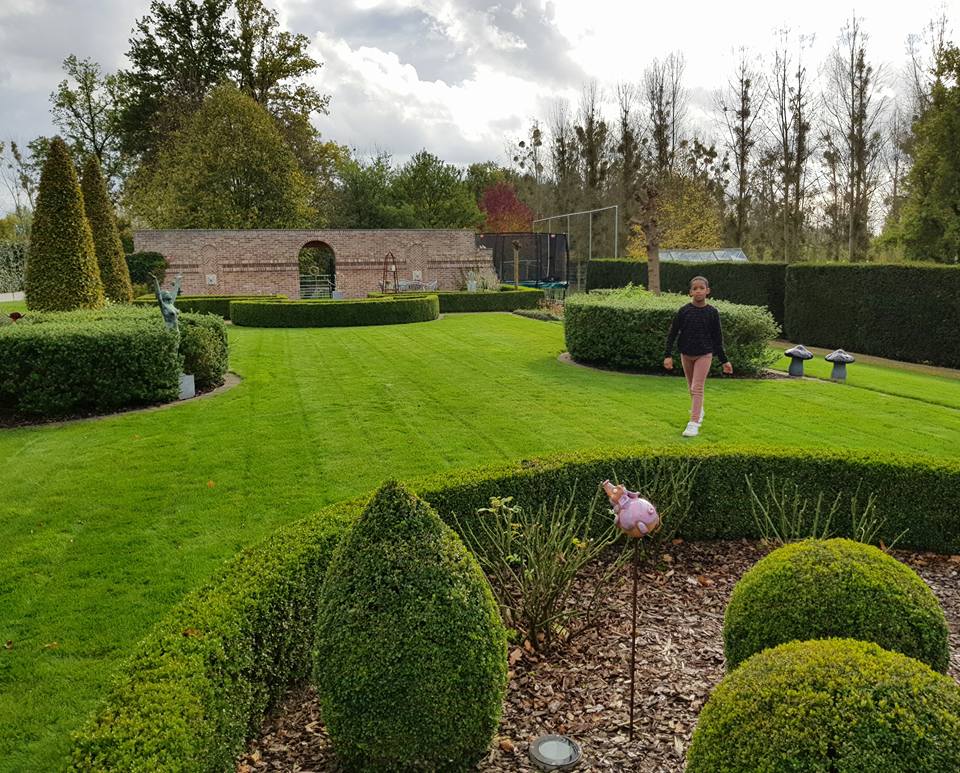 The garden is nice to walk in or just sit back and relax. All the way at the back you find hens, donkeys, sheep and goats. Our son (who's a real animal lover) had so much fun feeding these in the morning and collecting fresh eggs from the henhouse.
De tuin is leuk om wat in rond te kuieren of gewoon wat te relaxen op één van de terrassen. Onze zoon, die dol is op dieren, vond het geweldig om 's morgens voor de ezels, schapen en geiten te zorgen en verse eitjes uit het kippenhok te rapen.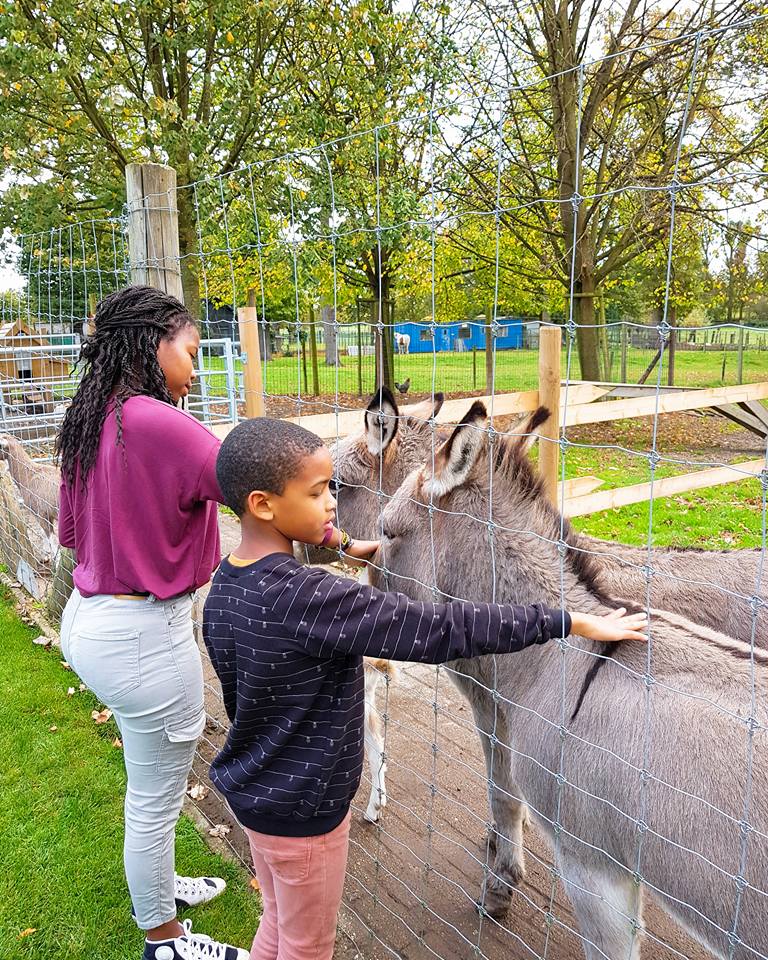 If you're planning a nice weekend away with family or friends , don't look any further! Take a look at the website and book, you won't regret it, promise! And yes, there is wifi too! 😉
Toerisme Bilzen had some fun activities lined up for us. We first made our way down to the beautiful site of Alden Biesen where two little green cars where waiting for us. You can choose between different routes, but all take you along beautiful and peaceful country roads.
Wanneer je plannen hebt om een weekendje weg in eigen land te organiseren, samen met familie of vrienden, hoef je niet langer te zoeken!. Neem gerust een kijkje op de website van het vakantiehuis en… boeken maar! Je gaat er geen spijt van krijgen, beloofd! En ja, tuurlijk is er wifi! 😉
Toerisme Bilzen had een leuk en gevarieerd programma voor ons bedacht. We werden eerst verwacht op de mooie Landcommanderij van Alden Biesen voor een rit met de kleine groene wagentjes. Je kan kiezen uit één van de uitgestippelde routes en allemaal brengen ze je langs idyllische plekjes.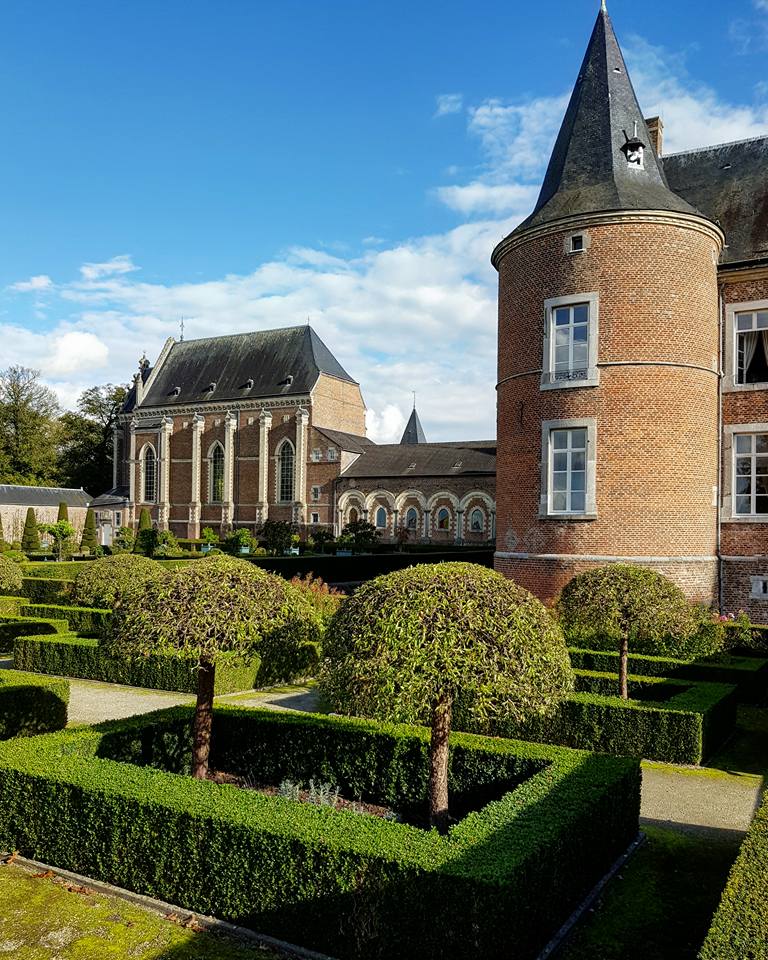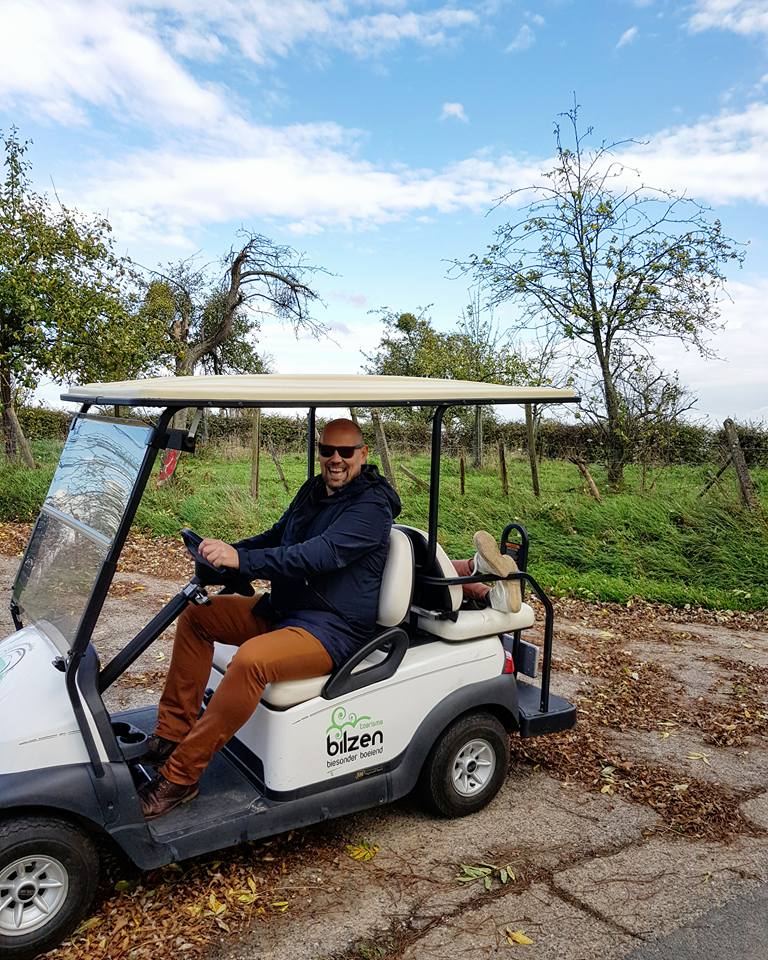 We really enjoyed the experience! In the middle of our tour, we had a little break right in the centre of Bilzen, at the Chopin. This family run brasserie is a real institute in Bilzen. And now we know why!
Leuk zeg met die golfkarretjes! Halverwege onze route hielden we halt bij Brasserie Chopin op de markt in Bilzen. Deze familiezaak is niets minder dan een 'instituut' hier in Bilzen en ondertussen weten we ook waarom!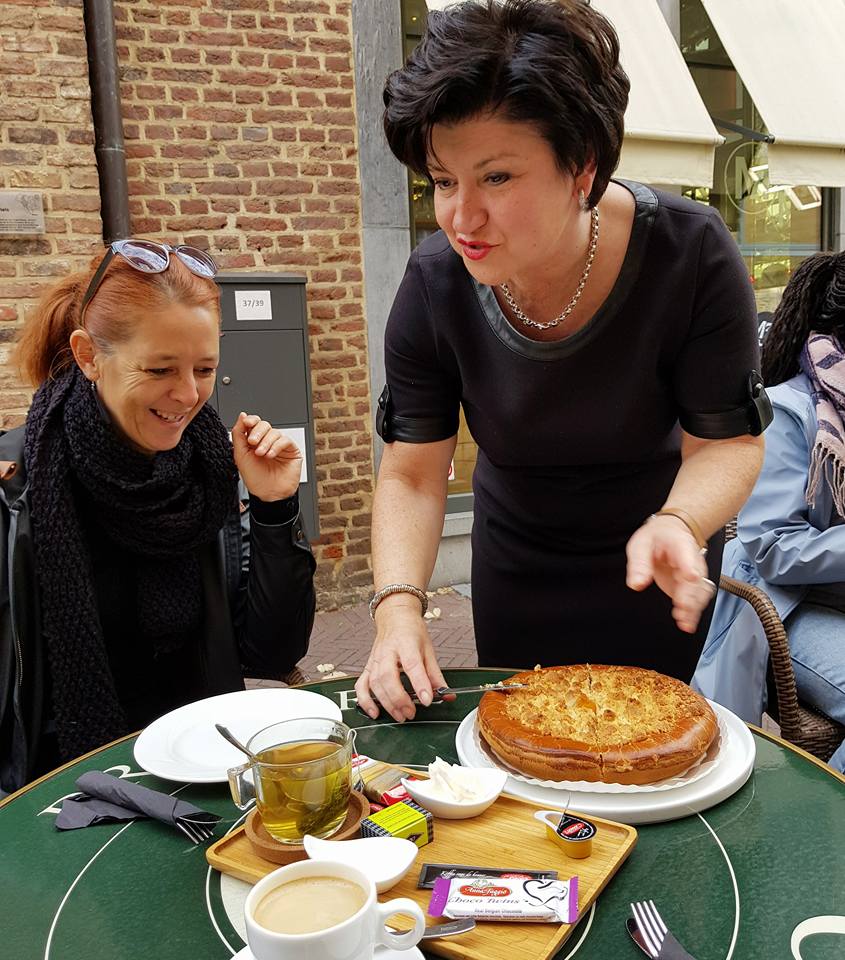 We got an incredibly friendly and warm welcome from the owner who spoiled us with coffee and delicious pie! She also runs the next door bar, called M37, which is a bit more trendy and attracts a slightly younger audience.. Both place are definitely worth while stopping by!
We werden heel hartelijk verwelkomd door de eigenares en werden verwend met heerlijke 'knobbeltjesvlaai' van bij de plaatselijke bakker en lekkere koffie. De zaak ernaast (M37) heeft dezelfde uitbaters en richt zich op een iets jonger en meer trendy publiek. beide zaken hebben zeker hun charme en zijn een bezoekje meer dan waard!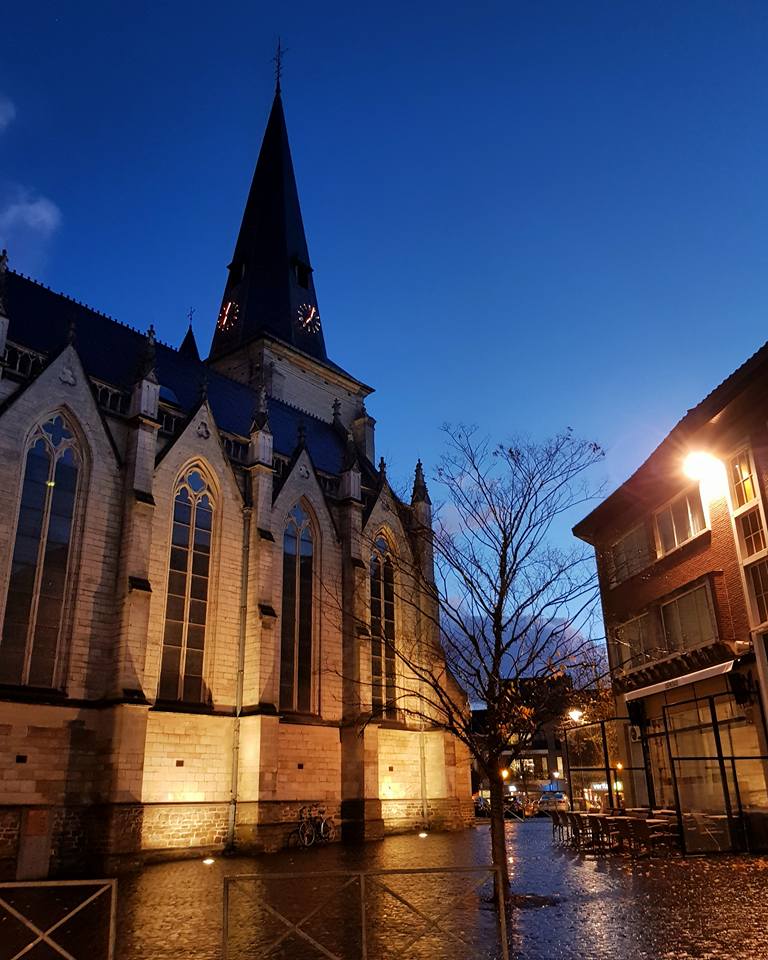 In the evening we were lucky to be invited for a lovely dinner at restaurant De Verleiding. It is part of the well-known Huize Briers which also hosts a lunchroom, a bakery and a luxury bed and breakfast. Henk and Peter are excellent hosts and spoiled us with their new three-course dinner menu.
's Avonds werden we verwacht bij Huize Briers, dat naast een lunchroom, een bakkerij, een luxe-bed and breakfast ook een restaurant herbergt namelijk 'De Verleiding'. Henk en Peter (chef) zijn de perfecte gastheren en verwenden ons met hun nieuwe driegangenmenu.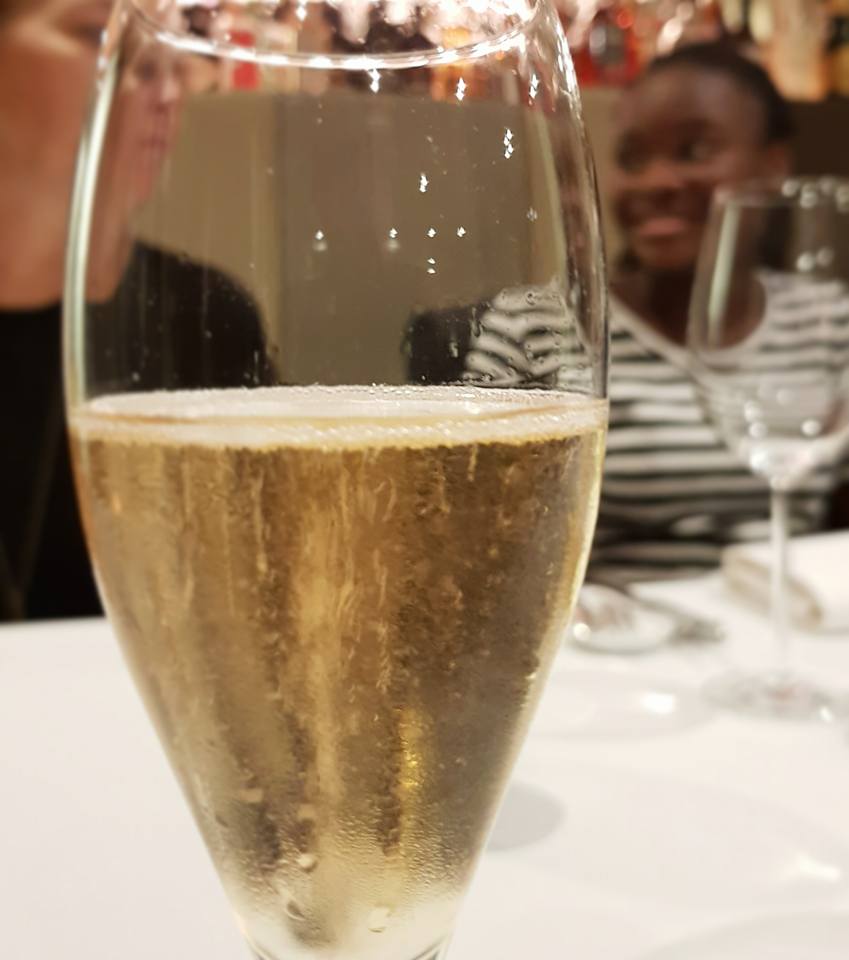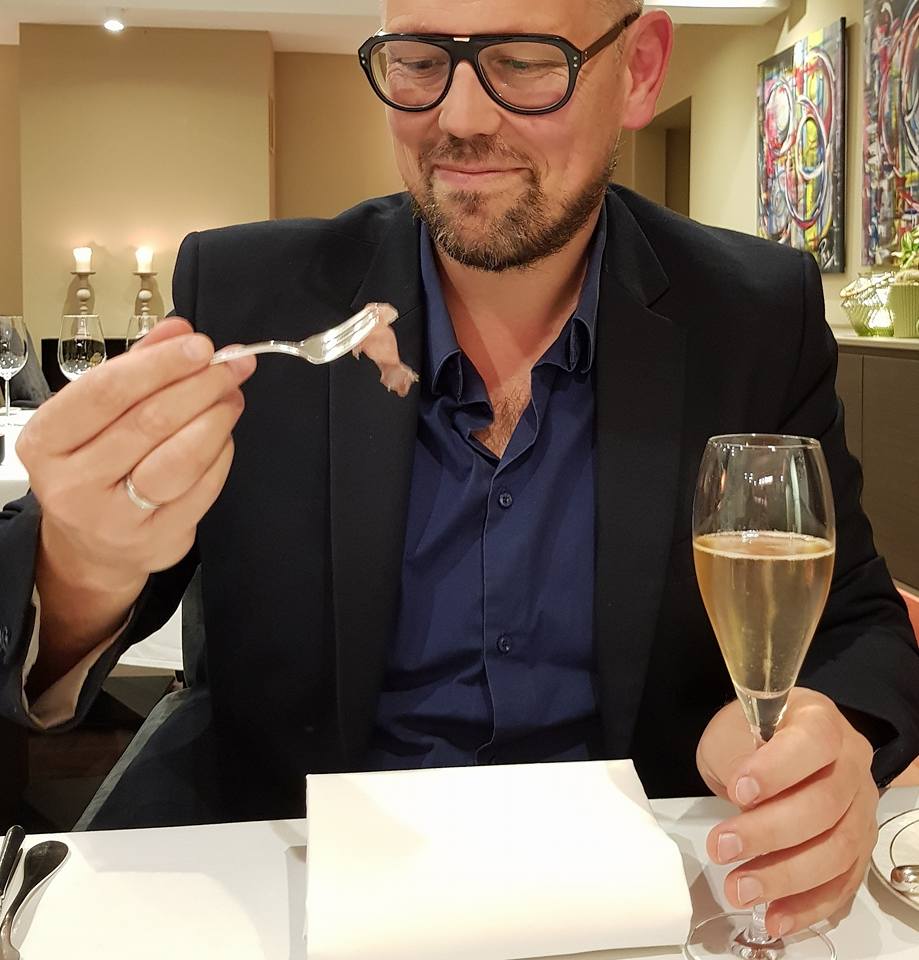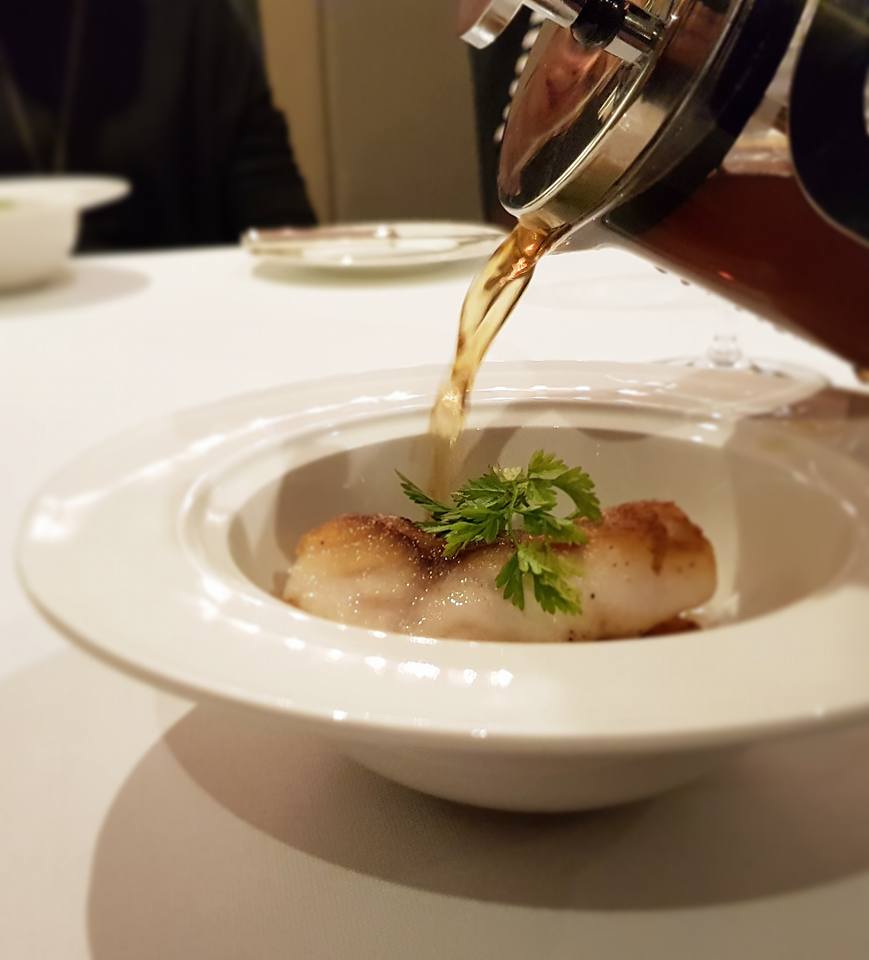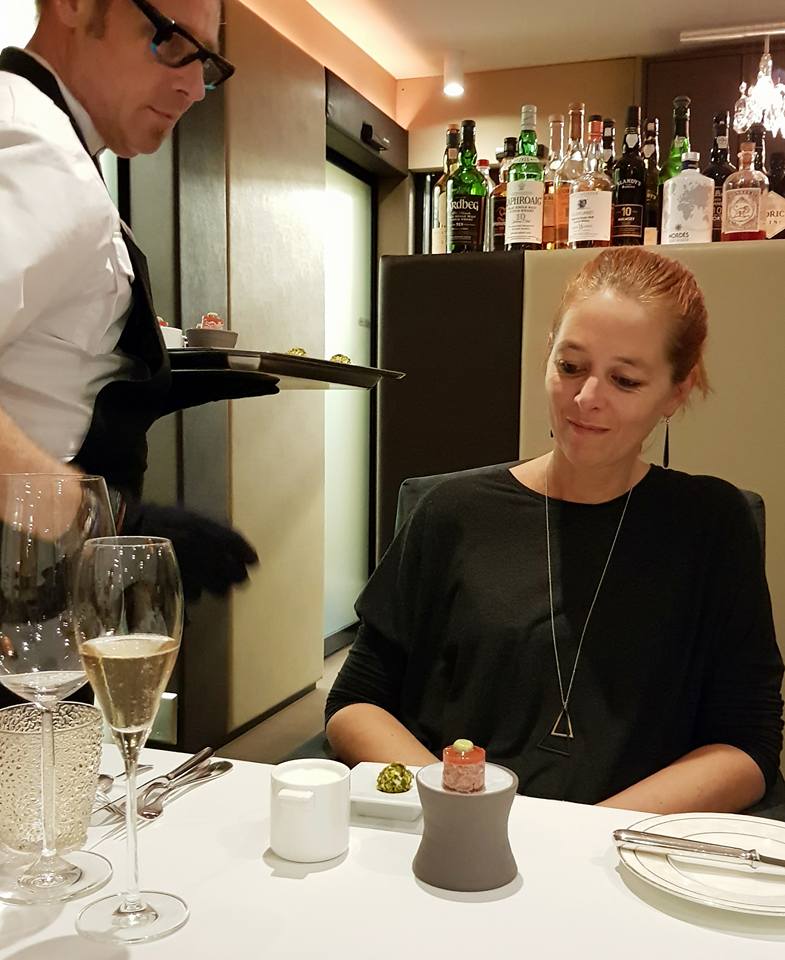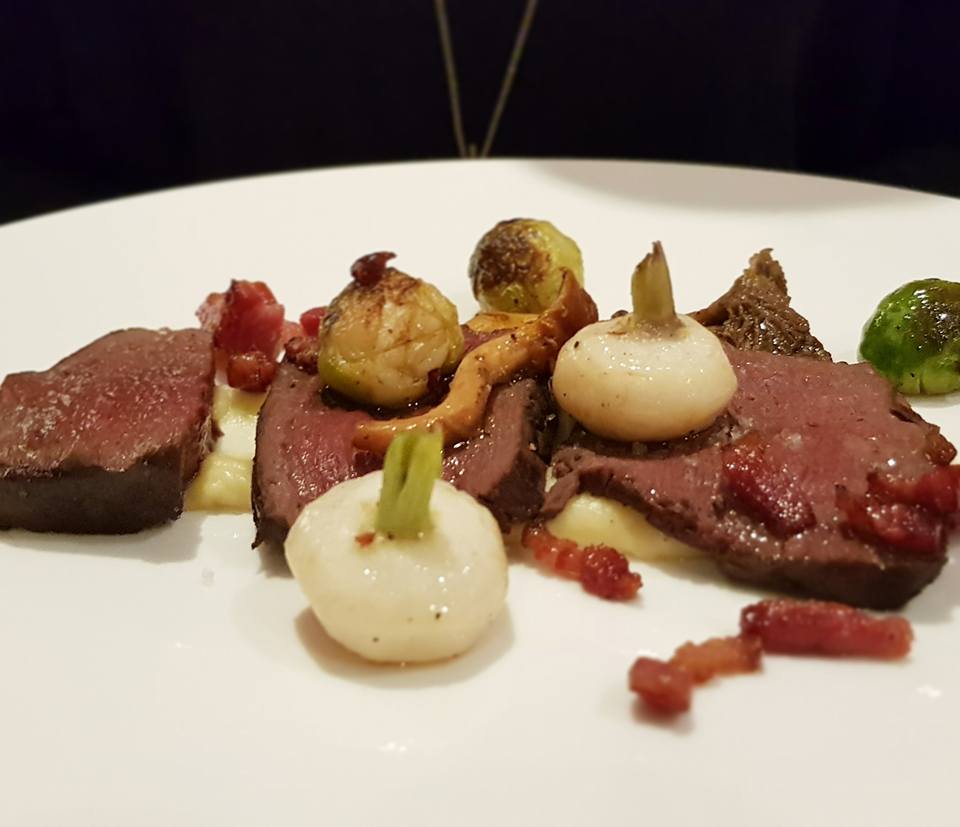 Everything, from the surprising appetisers to the delicious main course with game and winter veggies, was really tasteful and nicely presented.
Henk was really great with our kids too, so they immediately felt very at ease in this rather fancy setting. 😉
Alles, van de fijne amuses tot het heerlijke hoofdgerecht met wild en vergeten groentes, was zeer smaakvol en mooi gepresenteerd.
Henk was ook erg goed met onze kids. Die voelden zich hierdoor onmiddellijk thuis in deze toch wel vrij 'fancy' setting.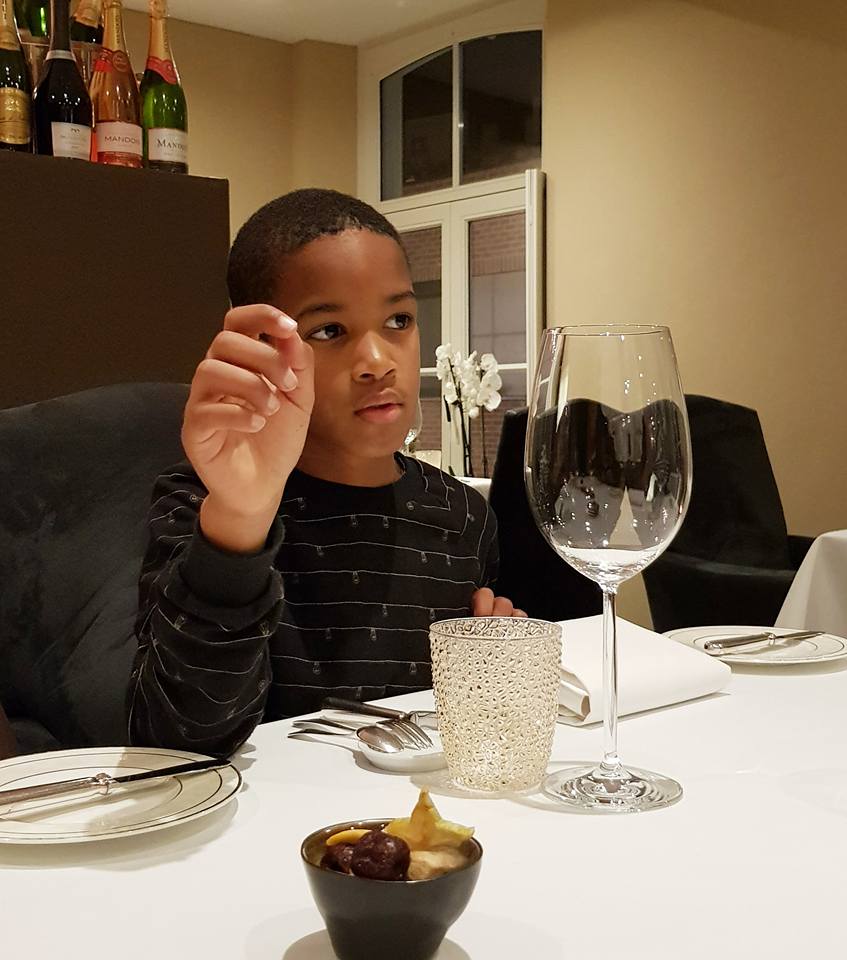 Later on that evening, we drove back to Alden Biesen to experience its main attraction called 'Bilzen Mysteries'.
Later die avond reden we terug naar Alden Biesen om ons onder te dompelen in de 'Bilzen Mysteries'.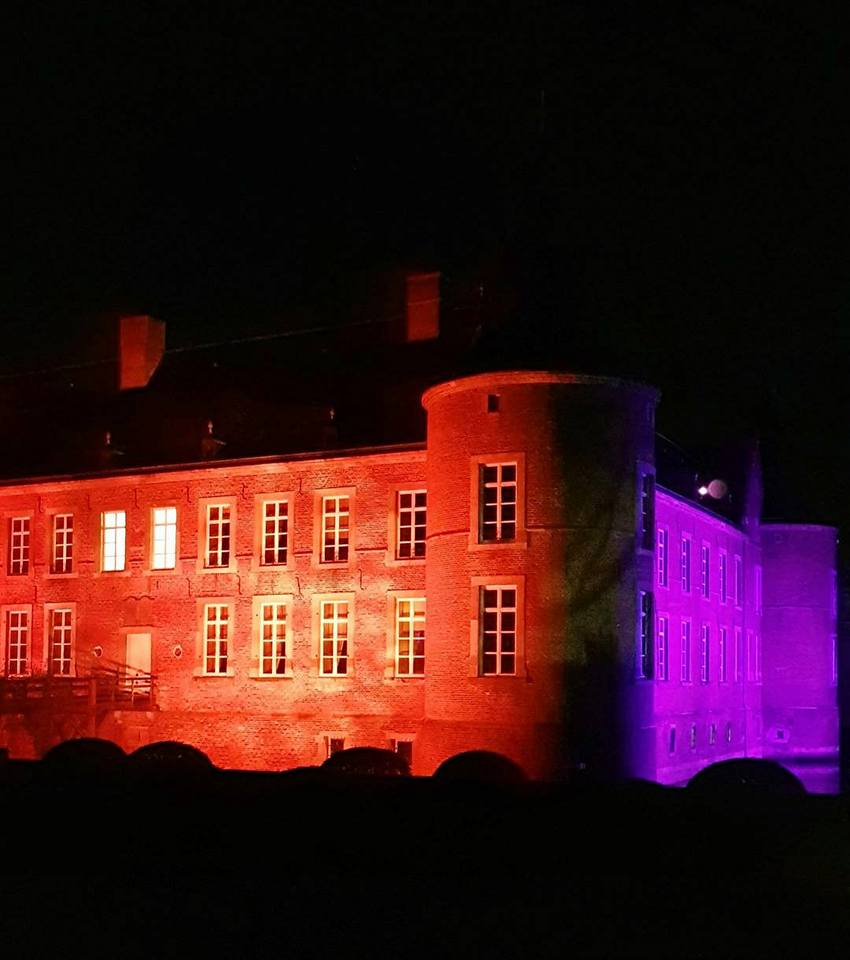 With a tablet and headphones you can relive the rich history of the Grand Commandery Alden Biesen during a night-time multimedia walk, packed with surprises and stunning light effects!
Met een tablet en een hoofdtelefoon wandel je door de rijke geschiedenis van de Landcommanderij. Onderweg word je meermaals verrast door magische lichteffecten.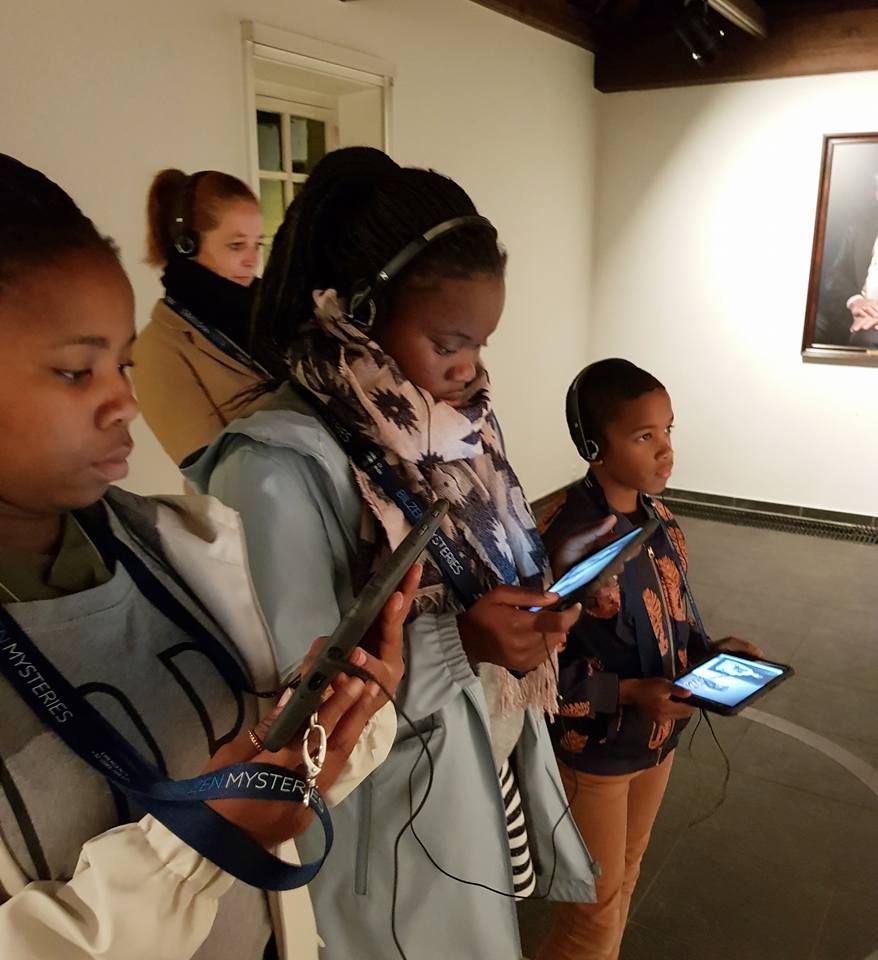 You really get 'drawn into' the story as you walk around between the different stops. For people visiting from Flanders, they will no doubt recognize famous Belgian actor Jan Decleir as Lord Biesen (a joy to watch and listen to!!).
Je wordt echt 'meegezogen' in het verhaal terwijl je van de ene stopplaats naar de andere wandelt. Jan Decleir speelt de Heer van Biesen in het verhaal en doet dat op een sublieme wijze! Ook dat is weer genieten!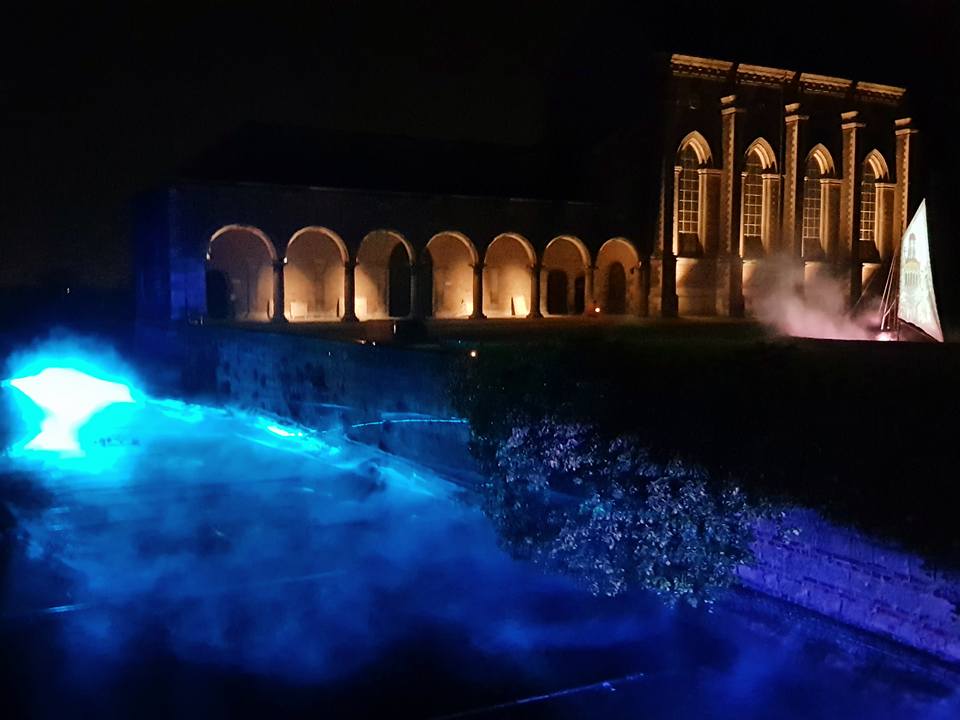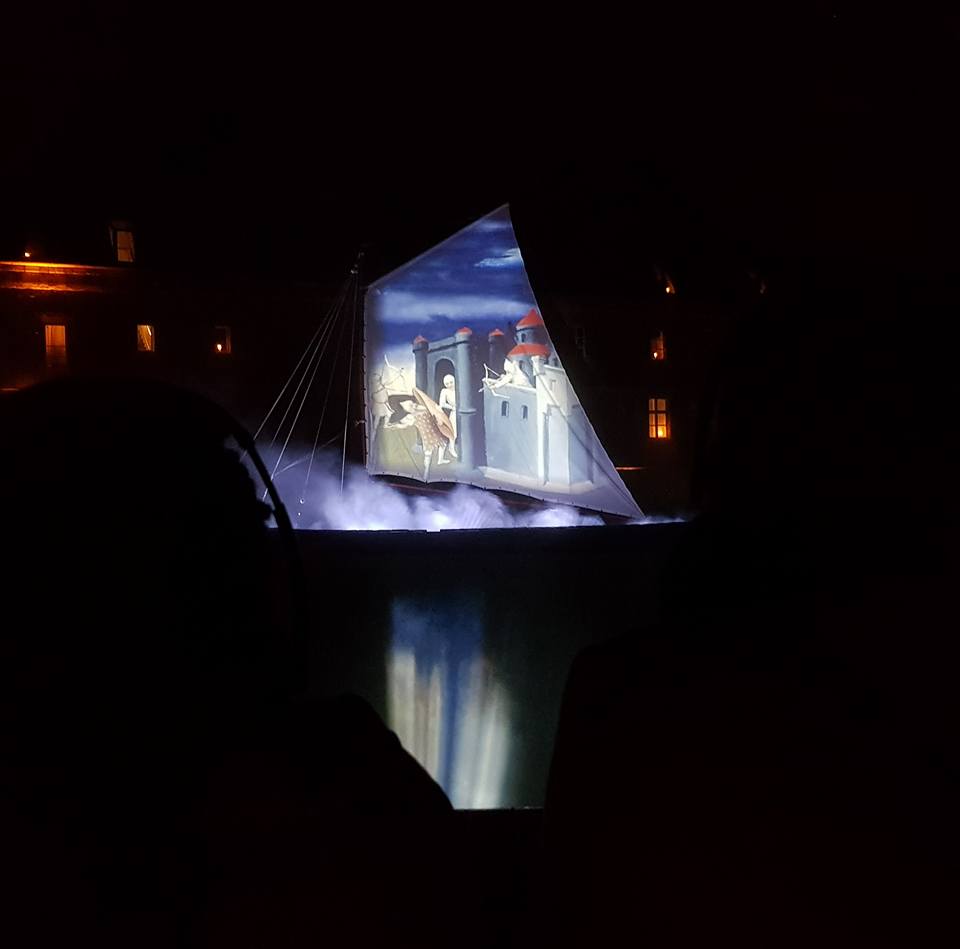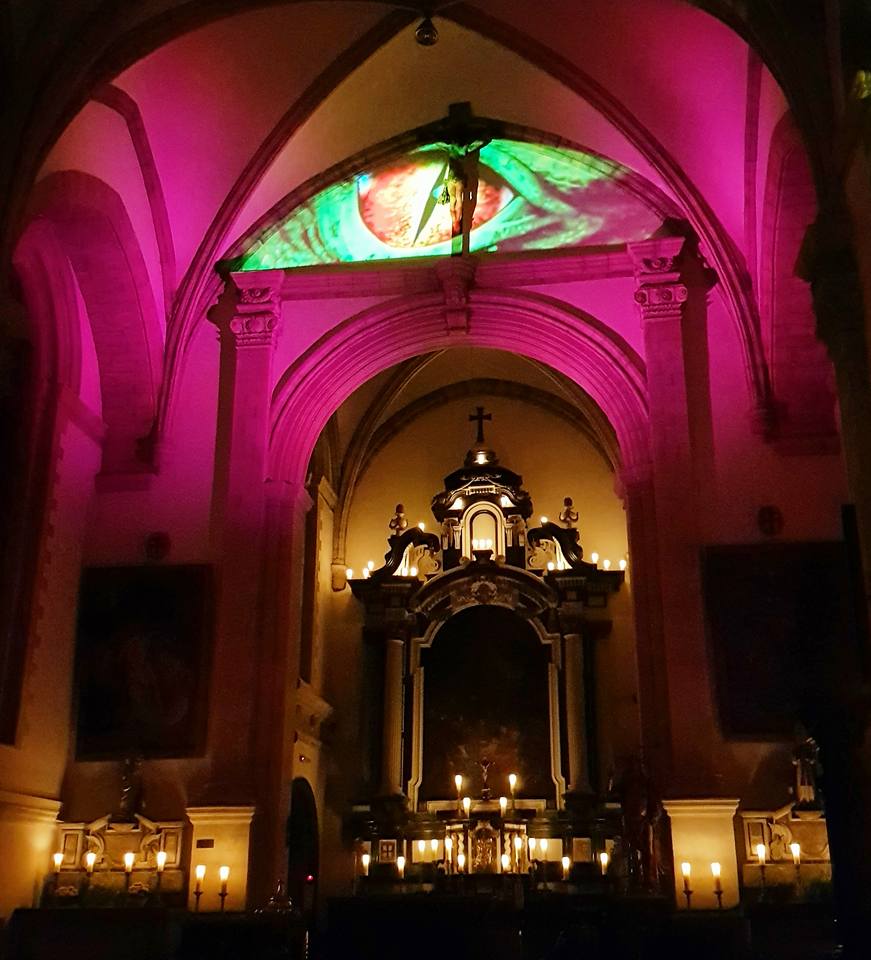 For international visitors, it's good to know that you can also take the tour in French, English and German.
De tour kan ook in het Frans, Engels en Duits gevolgd worden.
This was such a great and magical experience and our kids were really into it too.
(I guess from the age of 6, it is very suitable)!
Remember to dress warmly as it all happens outside!
Dit was echt een hele leuke ervaring en onze kinderen vonden het 'magisch'!
Ik zou denken dat deze activiteit zeker
geschikt is voor kinderen vanaf 6 jaar. Vergeet je zeker niet warm in te duffelen aangezien het grootste deel van de tocht buiten verloopt.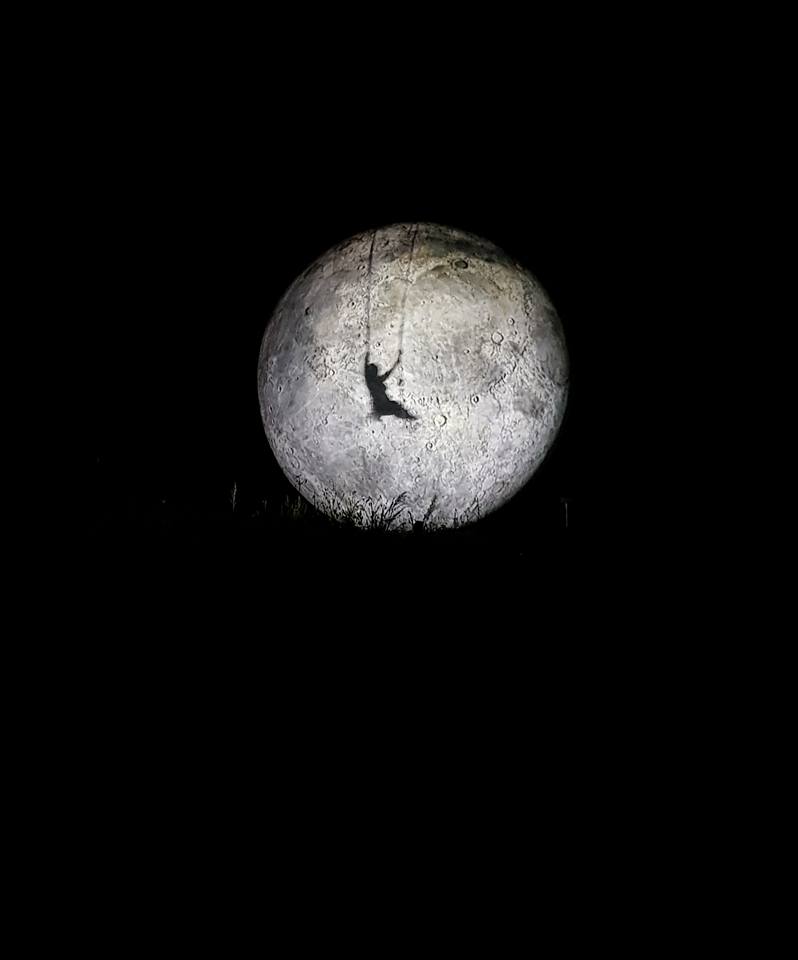 The next day, after a night in the comfy beds of Vakantiehuis Biesonder, and enjoying a hearty breakfast,
De volgende ochtend, na een zalige nacht in de heel comfortabele bedden van Vakantiehuis Biesonder én na een stevig ontbijt met verse eitjes,
we decided to explore the countryside a bit more and did a part of the heritage trail which starts at the neighbouring Hoelbeek church.
besloten we de omgeving nog wat verder te verkennen en een stuk van de Erfgoedwandeling te doen die start aan de kerk van het naburige Hoelbeek.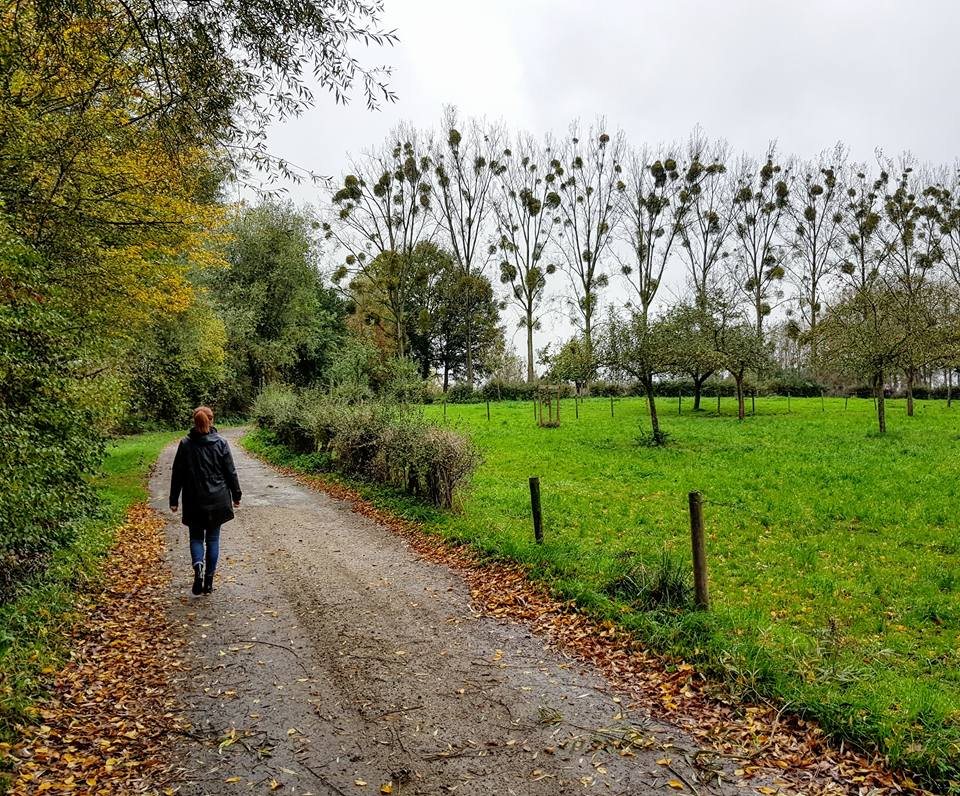 It takes you along cute little country roads and also past the ruïns of Fort Jonckholt.
De route loopt langs mooie paden en passeert langs de ruïnes van Fort Jonckholt.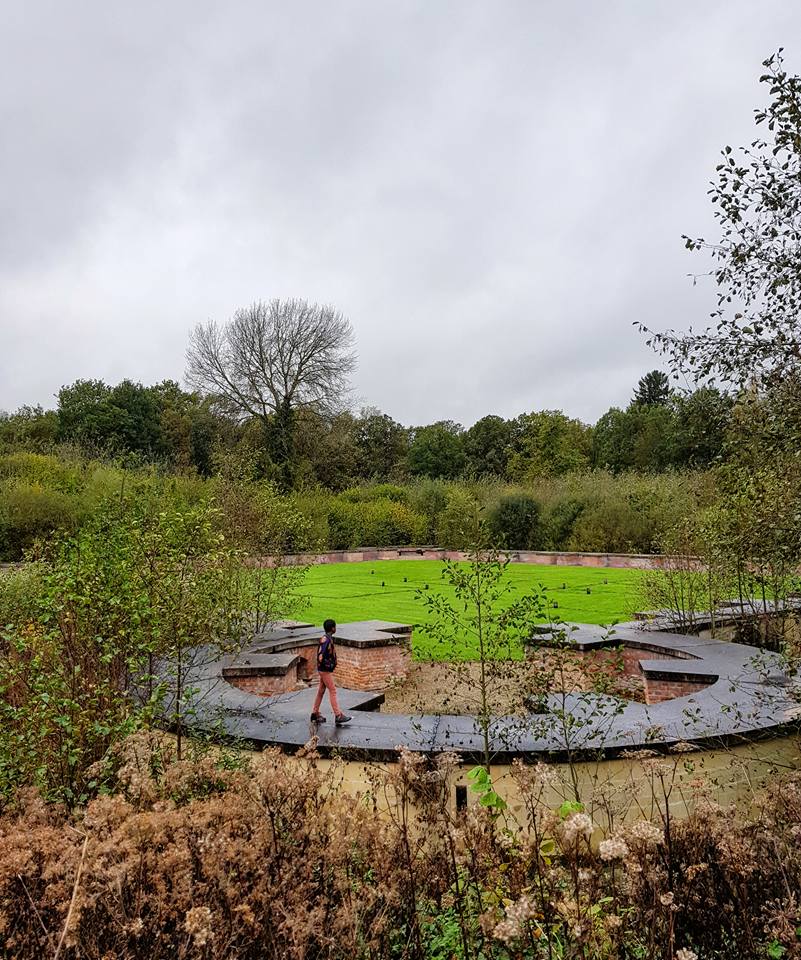 We would very much like to thank Visit Bilzen and @thesoundofc for having us.
Bilzen… it just turns you upside down!
Dank je wel Toerisme Bilzen en @thesoundofc voor dit leuke weekend!
Bilzen… daar ben je gewoon ondersteboven van!