Nothing better than avocado. I would eat it every day, if I could…
For last night's dinner I whipped up some delicious avocado mayonaise to go along a nice piece of wild salmon and some oven baked sweet potato fries. Our kids absolutely love these fries, so we make them quite often.
The mayonaise is so easy to make. Since I am testing the KitchenAid Classic Mini-Food processor for Solo Open Kitchen these days, I decided to use that.
By the way… have you checked out my profile there yet? You can do so here.
You find countless recipes for avo mayo online so I just mixed and matched a bit (like I usually do;-)).
What do you need? (we are a family of five)
Two avocado's, 3 scoops of sour cream, a bog dollop of mustard, some lime juice and pepper and salt. I also had some chives on the shelf and added some of those as well.
You put everything in your blender or food processor and go!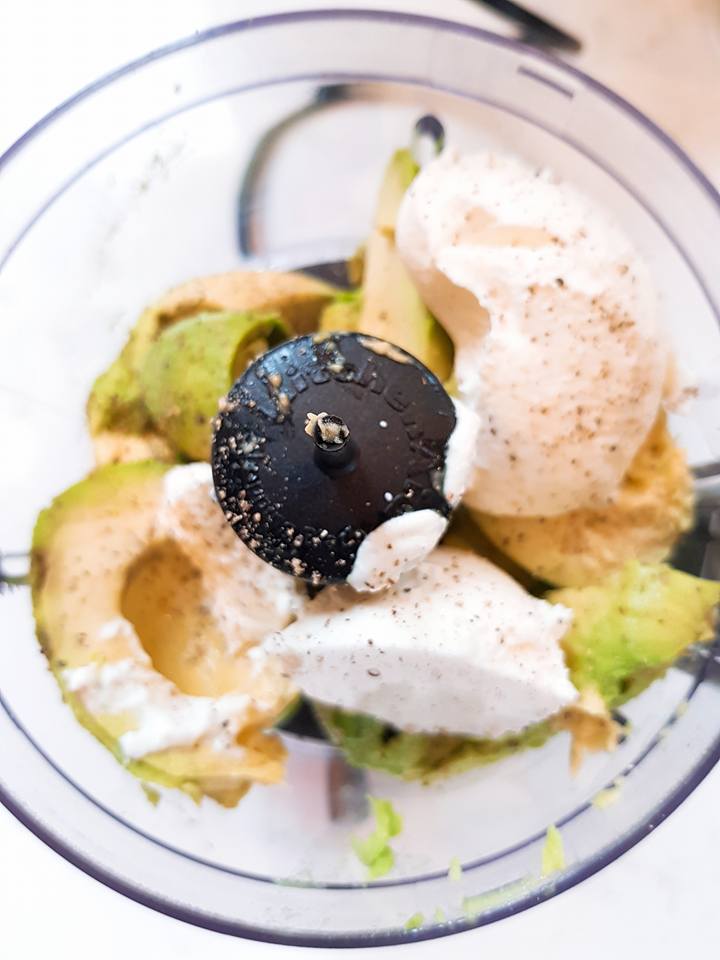 The result is a creamy avocado mayo that tastes soooo good! Enjoy!