Earlier this week, I was invited by Collishop.be to an evening of healthy cooking together with the wonderful Dagny Ros. Dagny is a Belgian-Icelandic TV-chef and author and has just released her second book called  'Easy Nordic'. Venue for the night was Bureau Cuisine in Melle, which is a culinary workspace that can be rented for workshops and events. As a beginner-blogger this was of course a great opportunity for me to meet other – more experienced – bloggers and to learn also from them.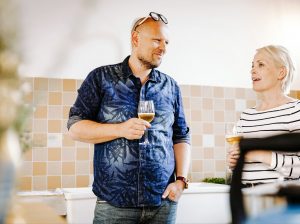 Dagny started off the evening by trying to explain to us the feeling of 'Hygge', which is all about togetherness, great food, great company… enjoying life together basically. And that's just what we did. We all were assigned different tasks and we just talked, cooked, ate and laughed all evening. Well, I guess that's Hygge.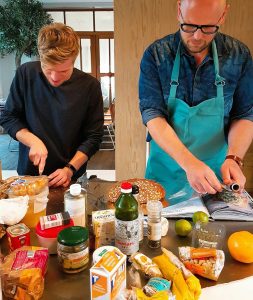 Easy Nordic
gives you so many wonderful ideas for simple but delicious and healthy food. What I most like about it is that you can work with it any way you want. Just make it work for you and don't forget to see what's left in your fridge and also use that. No rules, just go with the flow.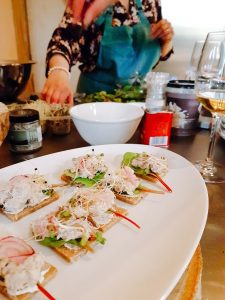 My favourite dishes of the night were definitely the Viking soup (beetroot soup 'pimped' with apple sauce, quinoa and horseradish), the ricotta with pomegranate,  the pulled bread and the tasty mackerel rillade.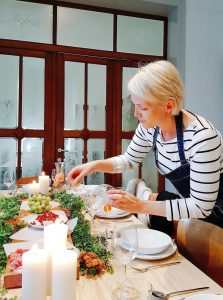 Dagny is a master at dressing the food – or 'Hygge' – board. Even under pressure… meaning 10 bloggers watching her. 😉 When she's done, it all looks so stunning and delicious, one can hardly wait to get started. Everything you see on the table can be bought at
Collishop.be
by the way.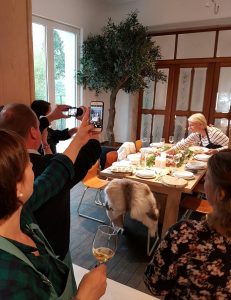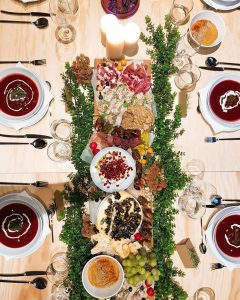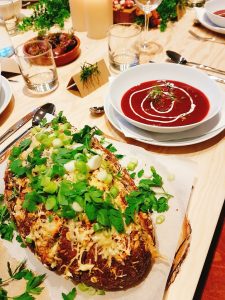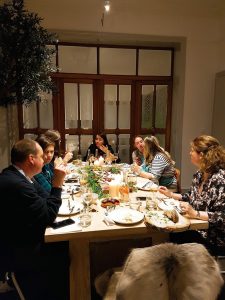 The scrumptious Baby Ruth Cake (absolutely delicious and so easy to make!!) was the perfect closing to a perfect evening.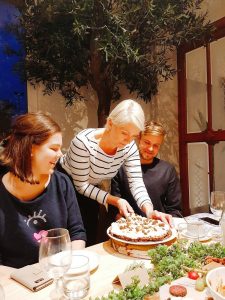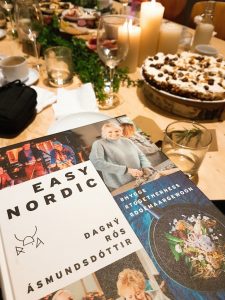 I truly enjoyed myself and want to thank
UPR Belgium
,
Collishop.be
and of course Dagny Ross for this amazing experience.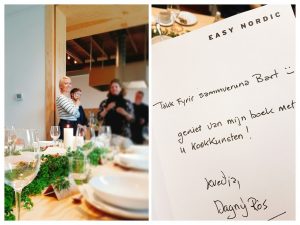 All pictures are mine, except the first one. That one was taken by the incredibly talented Dennis Ravays.