A few weeks ago I was invited by the Ostend tourist board (Visit Oostende) to a lovely beer dinner. You first need to know that I absolutely love Ostend. Not only is it Belgium's only 'real city' by the sea, but there is always something new to discover.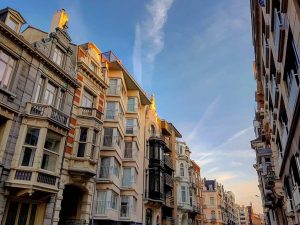 In Ostend you find this great mix between the glory of days gone by (for instance the amazing Belle Epoque Quarter) and attention for contemporary art and design (e.g. 'the Crystal Ship' street art exhibition which started last summer and is still running).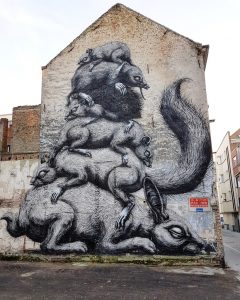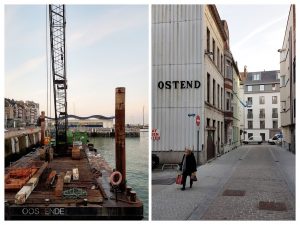 Also on a culinary level, Ostend has quite a lot to offer. That particular evening it was the very talented Chef James Desimpelaere from the famous Ostend beercafé and restaurant 'Botteltje' who was preparing dinner for 8 guests. Café Botteltje has the largest selection of beers on the entire Belgian coast and has no less than 16 beers on tap! If you are into beer, this is definitely a must-stop place! At the moment they are renovating their hotel (Marion) and upgrading it to an even better standard.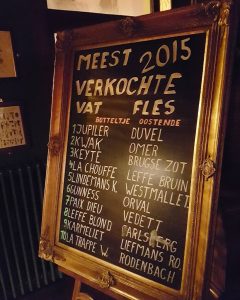 There is only one independent brewery left in the Ostend region and that is Brewery Strubbe in Ichtegem. Every course that evening was accompanied by a special beer from that brewery. We tasted and loved all of them… Keyte, Ichtegem's Grand Cru, Dikke Mathile, they all went really well together with the lovely dishes prepared by Chef James. The brewer himself – Marc Strubbe – was also at our table and told us 'everything we always wanted to know about beer'. 😉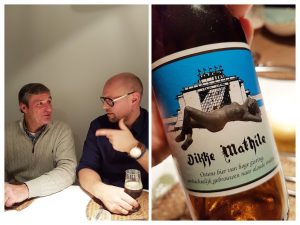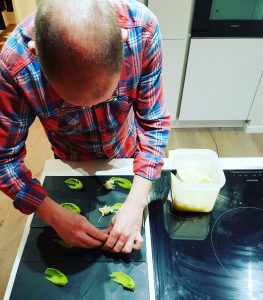 The menu then! Well, we kicked off with 'Cream of peas, pickled cabbage, quail egg, coppa di parma and chopped walnuts', before moving on to 'Scallops, a dressing made with Kriek beer, lentils, sherry tomatoes, blette rouge, herring eggs and pea shoots'. Main course was a superbe 'Crusted Wolffish out of the oven with wild mushrooms'. To end we had a delightful 'Crème brûlée accompanied by a whiskey infused pear and some sweet treats'. Shall I just stop here? 😉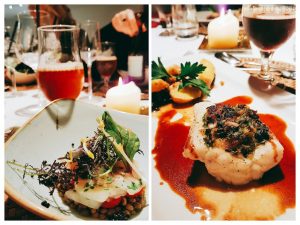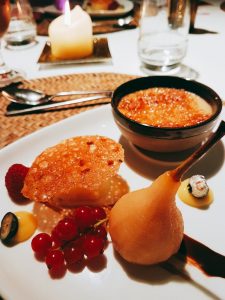 It really was a lovely evening with great food, great people in a great city! Thanks so much  @visitoostende and @ambassy, especially Gaëtane who was an excellent host!
You can watch Chef James cooking his signature dish together with the always wonderful Dagny Ross here. Not to be missed!
The light in Ostend was so gorgeous that evening, I simply couldn't stop taking pics. Please, allow me to share some of them with you.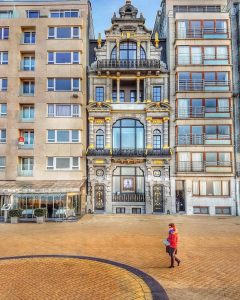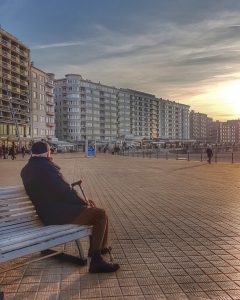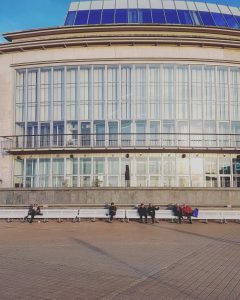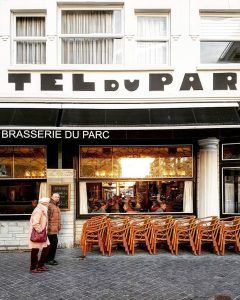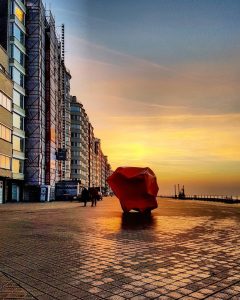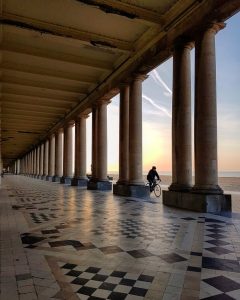 BewarenBewaren