I created this recipe for @melkmoment and now fall is coming, it's one of our favourite weekend treats!
They're easy and quick to make and guaranteed to make your kids (and yourself) happy. 😉
It serves 4 to 5 people depending on the time of day…
What you need:
40 gr of melted butter, 4 dl of milk, 2 free-range eggs, 2 table spoons of sugar (I used a mix of brown and white), 1 packet of vanilla sugar, 400 gr self-raising flour, some cinnamon, a pinch of salt, 2 large apples (as you know, I have tons of apples at this time of year so any excuse is good to use them in the kitchen), juice of one lemon
What you do:
You grate the apples and sprinkle lemon juice all over. Set aside.
Mix the flour with the sugar, the cinnamon and the salt.
Beat the eggs.
Make a hole in the middle and pour in the eggs, milk and melted butter. Stir.
Add the grated apples and spoon all together.
Now you're ready to bake!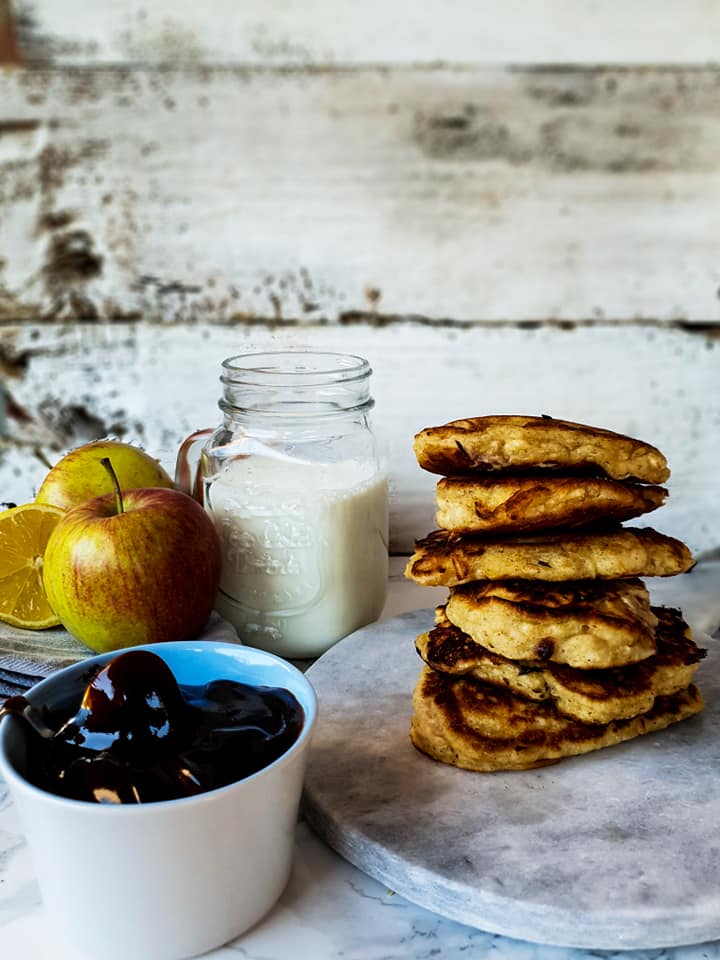 Serve with real 'Luikse stroop'.
Heaven!